Culture Club Comes to Pearl Theater at Palms Las Vegas With Original Members
When we heard Culture Club will play at the Palms on Nov. 22, 2014, our brain nearly 'sploded with '80s euphoria.
For the first time in 14 years, the original members of Culture Club are hitting the road together, and naturally Las Vegas is on their itinerary. The line-up features front-man Boy George, Mikey Craig (bass guitar), Roy Hay (guitar and keyboards) and Jon Moss (drums and percussion).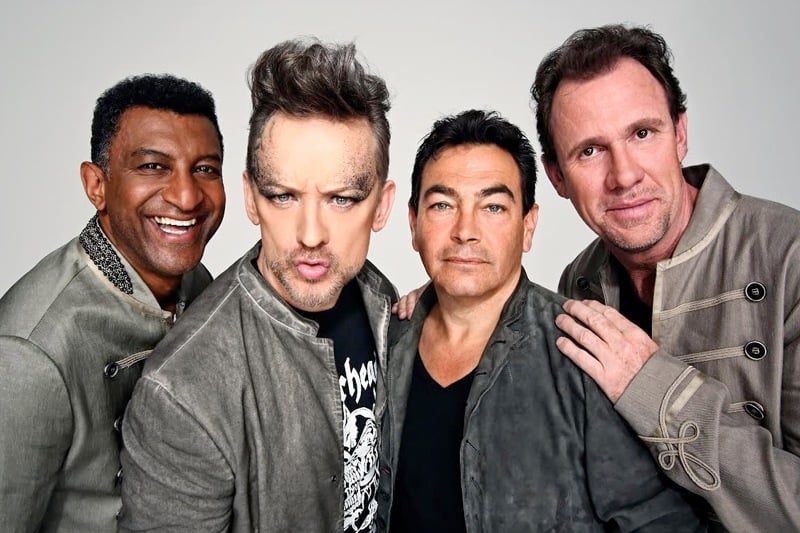 Culture Club recently confirmed they have a new album in the works, due for release in early 2015. The group's new album can't possibly be any good, of course, but who cares? Just stick to the hits, guys.
In case you've led a sheltered life, Culture Club crushed the pop charts hard in the aforementioned 1980s. They were the first group since The Beatles to have three top 10 hits off their debut album (Kissing to Be Clever) chart on the Billboard Hot 100. They went on to sell more than 100 million singles and more than 50 million albums worldwide.
Fair warning, this video for "Karma Chameleon" may not be completely historically accurate.
Tickets for Culture Club at the Palms start at a paltry $63. Everybody performs in Las Vegas sooner or later, but this is one you won't want to miss.
Other shows coming up at the Pearl Concert Theater at Palms, that we care much, much less about than Culture Club, include Crosby Stills & Nash (September 27), John Fogerty (October 17), Erasure (all right, that one we care about a lot, too, October 31), Diana Krall (November 8), Judas Priest (November 14) and Alice Cooper (November 26).