Construction at Rock in Rio USA's "City of Rock" Kicks Into High Gear
Construction activity at the Rock in Rio USA music festival site in Las Vegas has intensified recently, with three new, permanent structures springing up virtually overnight.
Rock in Rio USA's 40-acre "City of Rock" will be a permanent, open-air concert venue, and the first Rock in Rio USA festival takes place in Las Vegas on the weekends of May 8-9 and May 15-16, 2015. The first weekend will be devoted to rock and the second weekend to pop.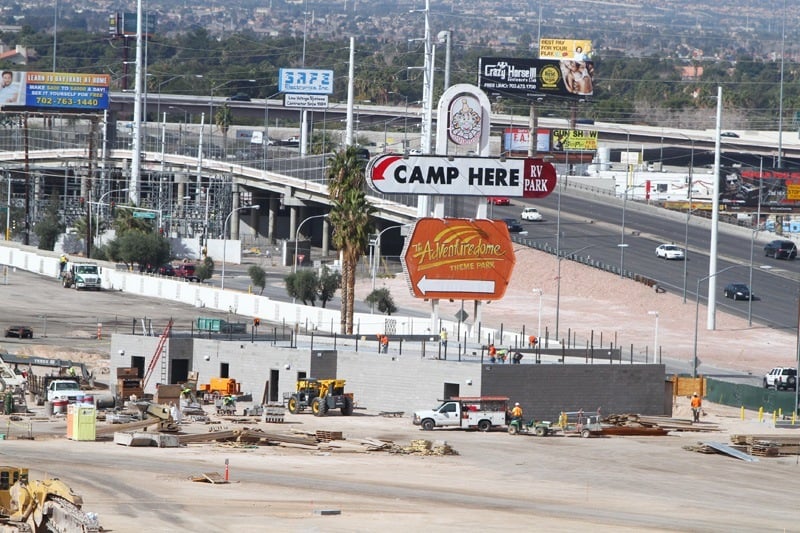 The City of Rock being built in Las Vegas is the fourth such venue in the world. Spain, Portugal and Brazil each have their own City of Rock. Those venues have played host to events drawing about 7.4 million music-lovers over the course of the last 30 years.
The City of Rock in Las Vegas, next to Circus and across Las Vegas Boulevard from SLS Las Vegas (formerly the Sahara) has a potential capacity of 85,000 people a day.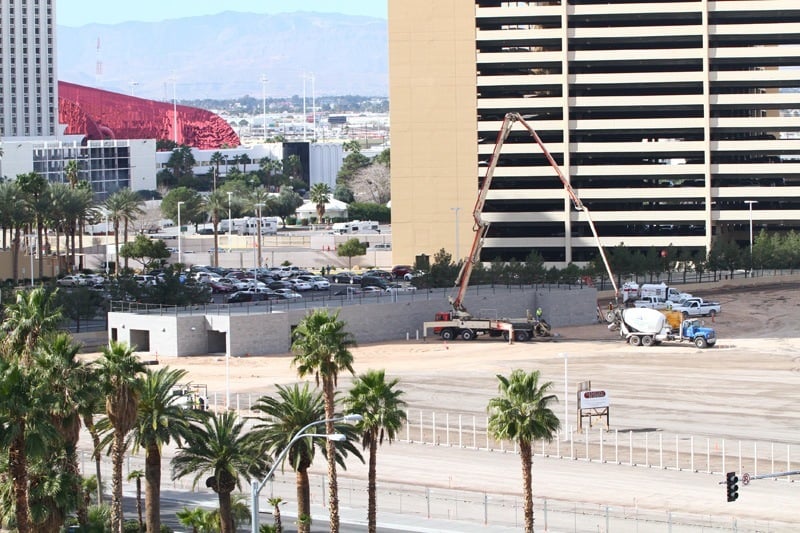 The City of Rock in Vegas is an ambitious project, described as a "mini-city." It will feature three themed streets (think Disneyland, but without the measles, probably), inspired by the U.S., U.K. and Brazil.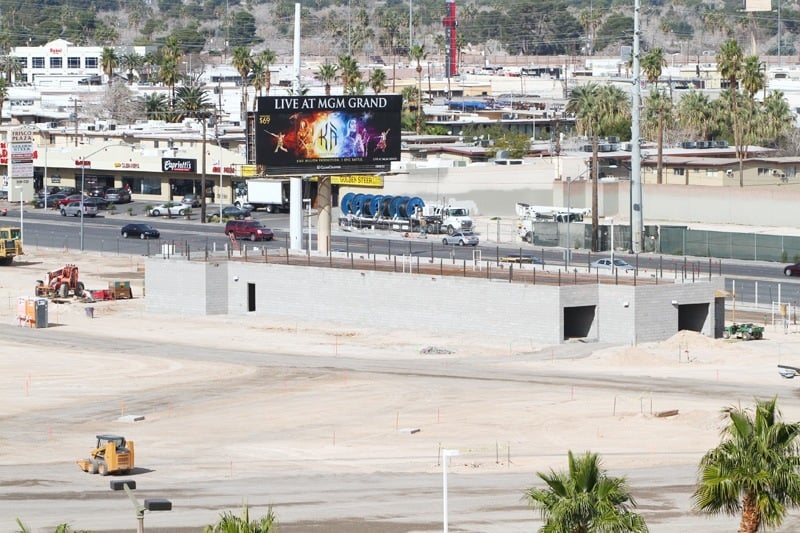 The venue will also boast restaurants, shopping and a 64-foot-high zip line.
We've learned exclusively that the City of Rock will also have the world's largest mobile Ferris wheel. We wrote to the Swiss company that designed and developed the "world's largest transportable observation wheel," called the R80XL, and were told they can't confirm their Ferris wheel will be the one at City of Rock. Which, of course, means this is totally going to be the Ferris wheel at the City of Rock.
Rock in Rio USA will have five stages, including a main stage and EDM stage. Presumably, shows on the two main stages will be coordinated so no major act is performing simultaneously with another. In other words, it's not just the Ferris wheel that will have lots of moving parts.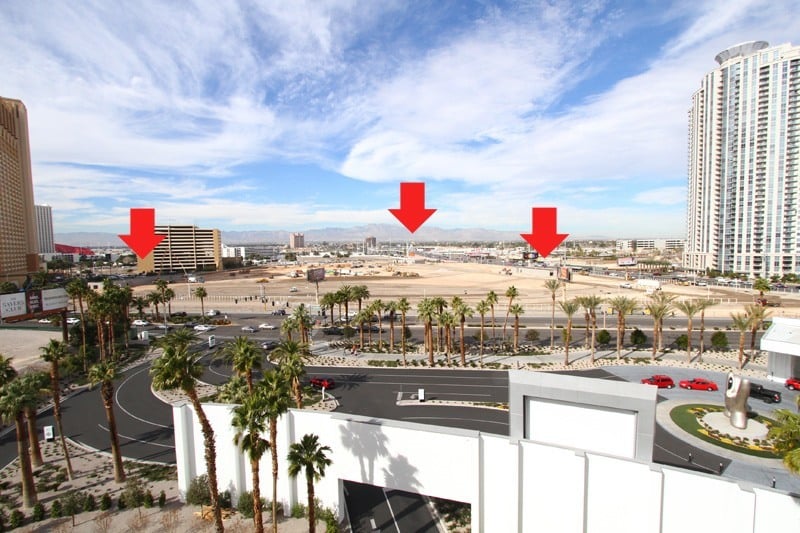 The bulk of Rock in Rio USA's line-up has been announced. Acts include No Doubt, Metallica, Maná, Foster the People, Bruno Mars, Taylor Swift, John Legend, Joss Stone and Sam Smith.
Tips that The Rolling Stones and Bruce Springsteen could perform haven't panned out in recent announcements, but we suspect the festival line-up isn't complete just yet. Rock in Rio USA needs to make a splash, and a big-name group or collaboration would do the trick.

The Rock in Rio USA site in Las Vegas is taking shape quickly, so we'll be keeping a close watch on what's next for this much buzzed-about music festival coming to Las Vegas.