Bummer Extraordinaire: "Xavier Mortimer: The Dream Maker" to Close at Strat
All good things must come to an end, and sometimes the same goes for great things.
"Xavier Mortimer: The Dream Maker" is one of our favorite shows in Las Vegas and it gives us acute sphincteral distress to share the enchanting production will close on Dec. 30, 2022 at Strat.
Fun fact: The name of our band in high school was Sphincteral Distress. When we feel sad, we make jokes. Psychologists consider this this defense mechanism a "Freudian id conflict," blah, blah, blah. What do psychologists know about Las Vegas magic shows? We rest our case, whatever it might have been.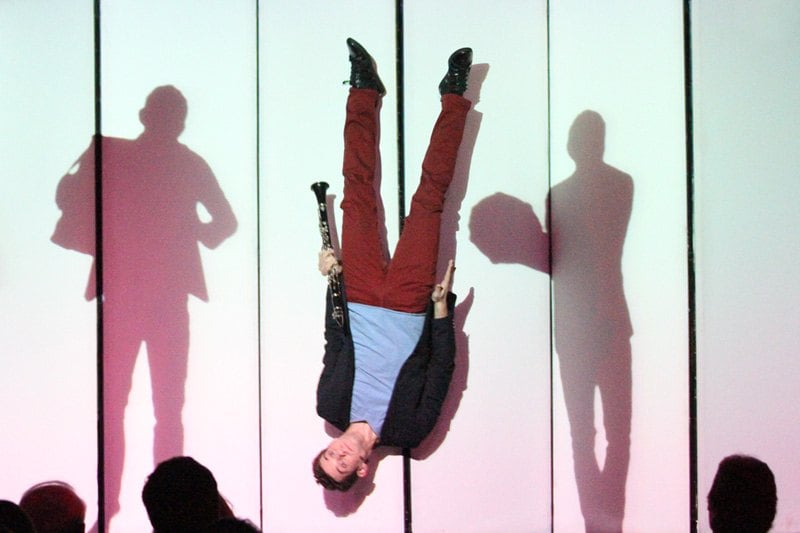 Anyway, Xavier Mortimer, which we're fairly sure is his real name, is such a talented guy, he deserves a showroom named after him. Possibly a small arena.
The show's run started at The Strat on July 1, 2021.
Prior to that, it was at Magic Attic at Bally's and the Sin City Theater at Planet Hollywood. Then Caesars Entertainment shuttered several of its mid-sized theaters, which included both Magic Attic and Sin City Theater. Xavier Mortimer can't catch a break.
So, Xavier Mortimer makes his own breaks. When he couldn't perform onstage due to the pandemic, he became a viral sensation online.
His TikTok page has four million followers, Facebook page has 8.7 million followers, YouTube has 1.6 million subscribers and 617,000 followers on Instagram.
Xavier Mortimer's show won a slew of Best of Las Vegas Awards, and unlike many Best of Las Vegas Award recipients, this show actually deserved the accolades.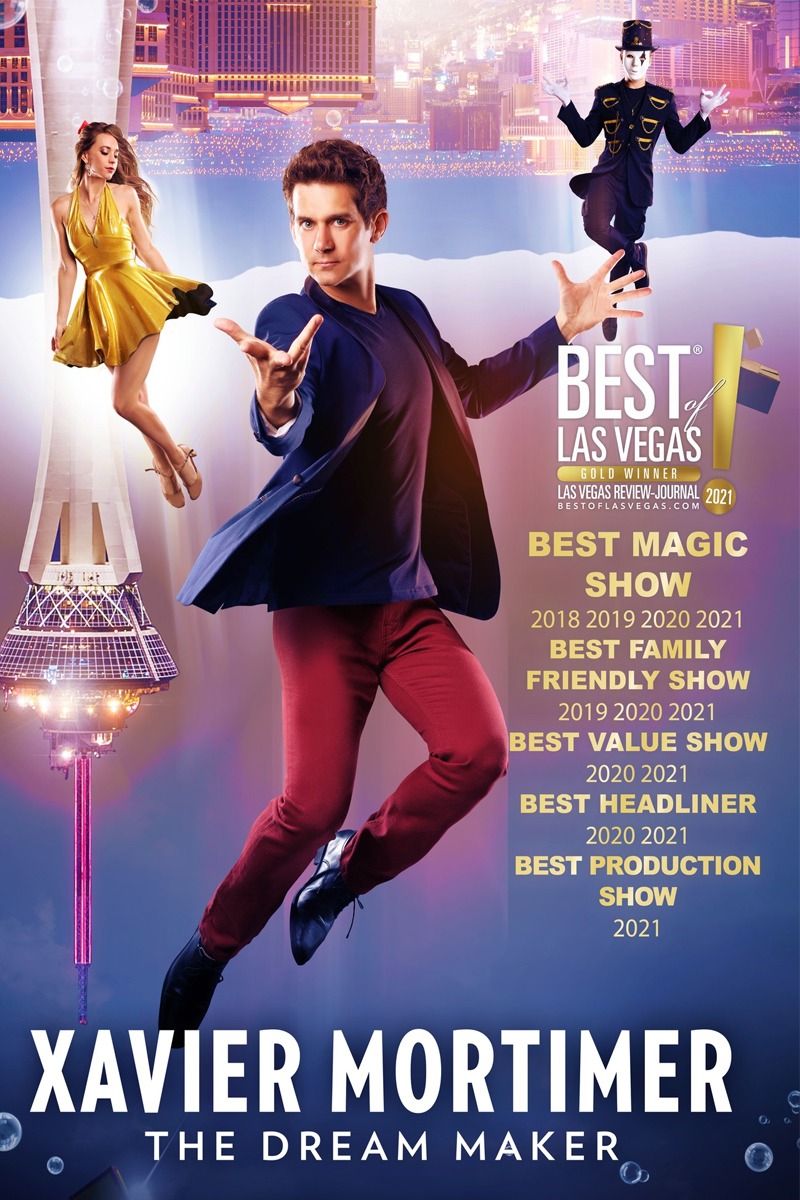 On the bright side, there's still time to see this show before it closes at Strat.
Yes, it's mainly a magic show, but Xavier Mortimer is just, well, great at a lot of things, so it's much more than that. Here's a little taste.
We have a soft spot in our heart for Xavier Mortimer because he studied mime (at the Jacques Lecoq School in Paris).
Another fun fact: When we weren't shredding in Sphincteral Distress in high school, we were a street mime. The funnest part of this fun fact is this part's actually true. Mimes get no respect today, but at one time, we were gods. And punching bags for bullies. But we really try to focus on the "we were gods" part.
Xavier Mortimer is a master of 100 circus things and 100 juggling things and 100 magic things and 100 things that aren't easily categorized.
Also, Mortimer's assistant, Allie Sparks, is gorgeous and talented, and we're pretty sure they're in a relationship, but we try not to pry too much.
We would be remiss if we didn't mention the producer of "Xavier Mortimer: The Dream Maker," Alex Goude, is also gorgeous and talented.
This, friends, is how you cover your ass when publicly complimenting somebody's girlfriend. This is not our first rodeo and/or lawsuit.
With the end of "The Dream Maker" at Strat, the slate of other shows at Strat will be shuffling their showtimes. Other offerings include "iLuminate," "Banachek's Mind Games Live" and "Rouge." Here's more.
We trust Xavier Mortimer will find a new venue soon, as the show is good, clean fun, a throwback to a time when talented people honed their skills and reminded audiences about the simple pleasures of being fooled and having one's funny bone tickled.
Mid-tier, value-driven shows like this one are finding it increasingly difficult to make ends meet in Las Vegas as one theater space after another goes offline in favor of big name residencies.
Here's hoping Xavier Mortimer finds another home soon.