Bellagio Conservatory Goes Doggy Style for Chinese New Year
It's the Year of the Dog, and the Bellagio Conservatory has not only unveiled another wonderful seasonal display, but it's also provided an opportunity for this blog to make a gratuitous sexual joke in our headline, so what's not to love?

Each year, Bellagio pulls out all the stops for Chinese New Year, mainly as a way to kiss up to
all the Asian gamblers who frequent the resort.
For the rest of us, Bellagio's Chinese New Year display provides a sample the work of some of the most prolific and talented horticulturists in the world.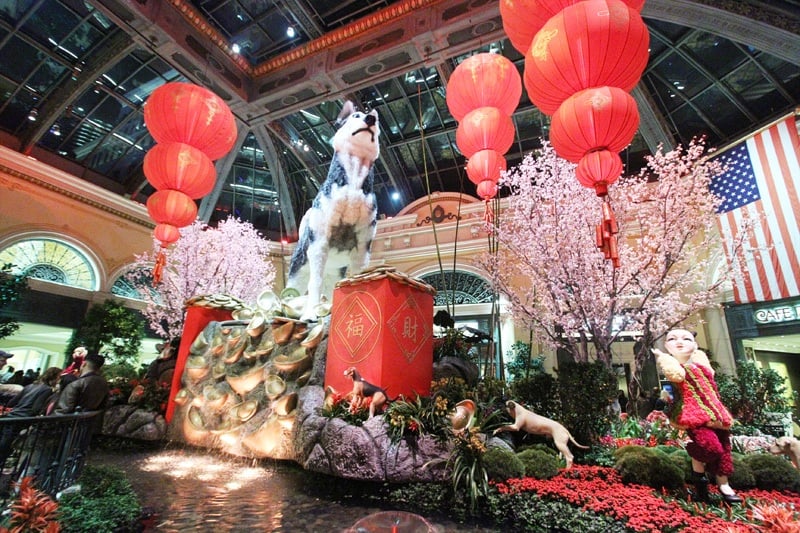 As mentioned, this year's display features 18 dogs, one of our favorite forms of life on Earth.
The star of the show is an 18-foot-tall Husky.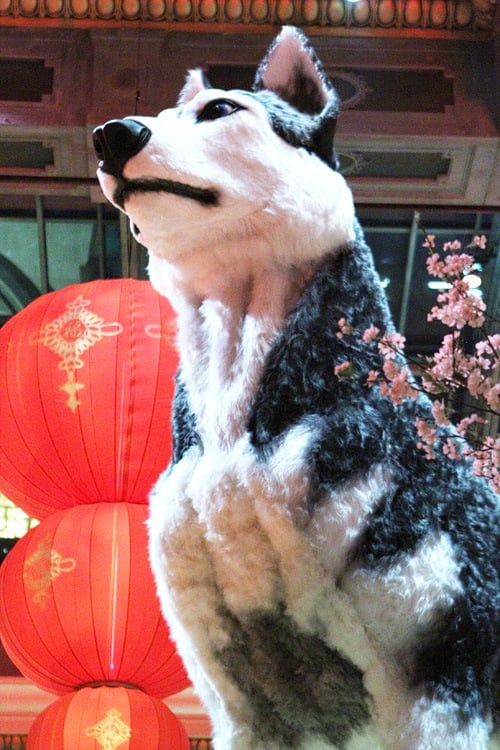 Huskies are beautiful dogs, but are bred to run, so can't be trusted off a leash and don't particularly make good pets. They also like to chase small animals. They also aren't obedient.
They also shed a lot. But, again, they sure are beautiful!
The Chinese New Year display at Bellagio has lots of other enchanting features, including 13
Chinese lanterns.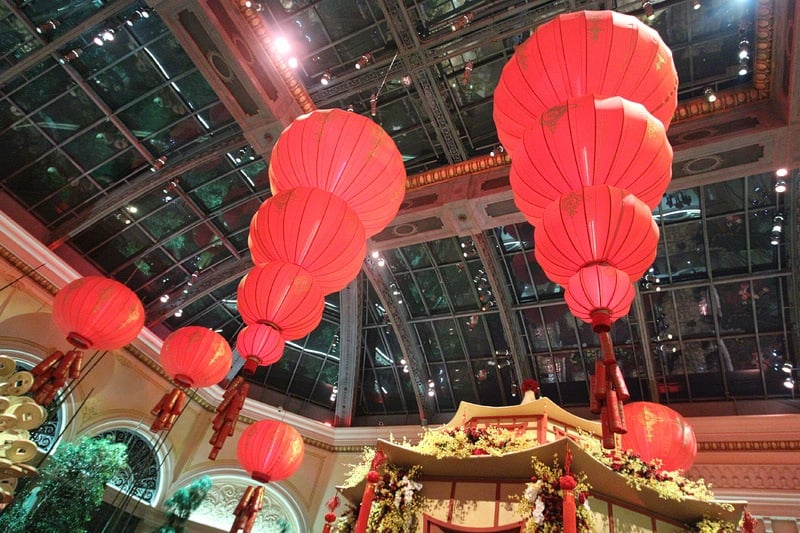 It's interesting to note that while 13 is considered in Western cultures, it's actually good luck to the Chinese.
Also good luck in Chinese culture are Koi fish. They symbolize perseverance and abundance. And possibly sushi to some people. Let's not dwell upon it.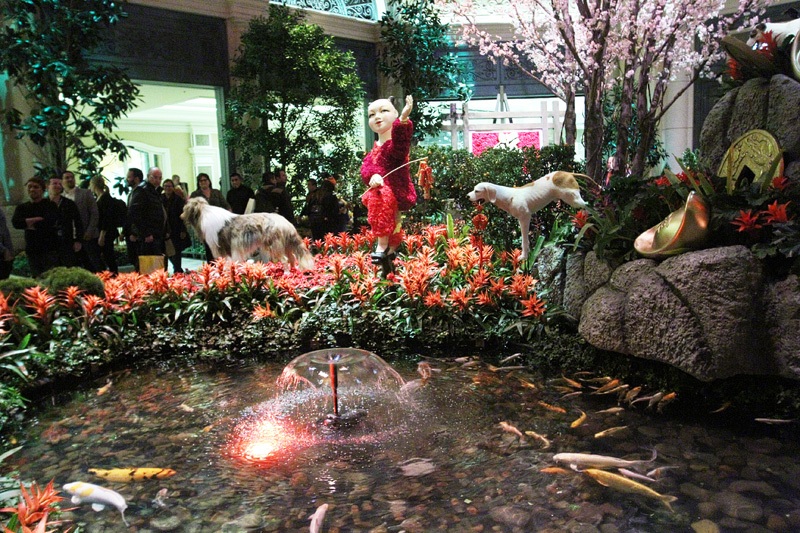 The display has ding pots, too. We don't know what they are, but we sort of like saying "ding pot."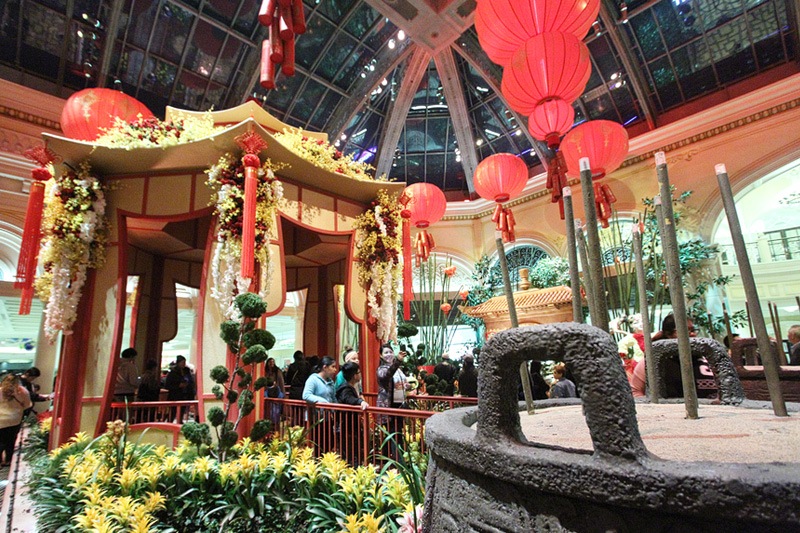 The Chinese New Year display at Bellagio Conservatory will be open until Mar. 3, 2018. Next up is the spring exhibit, Mar. 10 to Jun. 2, 2018.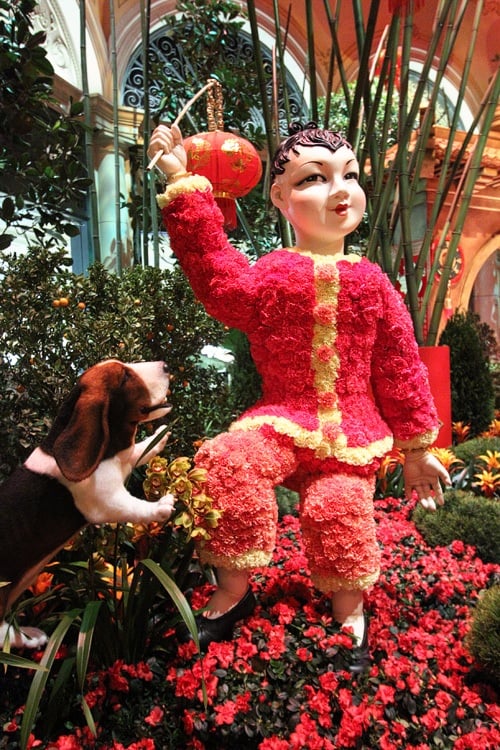 The Bellagio Conservatory & Botanical Gardens remains one of the best free things to do in Las Vegas, so make sure to stop by and rub some bellies. Which is probably frowned upon, and
you're likely to be wrestled to the ground and tossed out by security, but the stories you'll tell when you get back home will make it all worthwhile.
Bellagio Chinese New Year 2018