Alto Bar Opens at Caesars Palace With Virtual Reality On the Menu
Caesars Palace recently unveiled its new Alto Bar, replacing the decade-old Seahorse Lounge.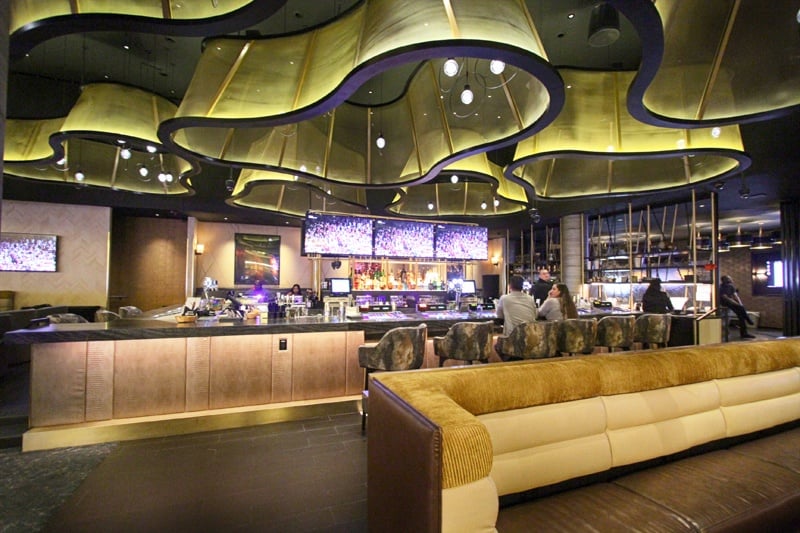 Alto Bar is the result of a multi-million-dollar renovation, and the bar is located adjacent to Omnia Nightclub and Searsucker, a restaurant you never hear anything about, which is always a good sign.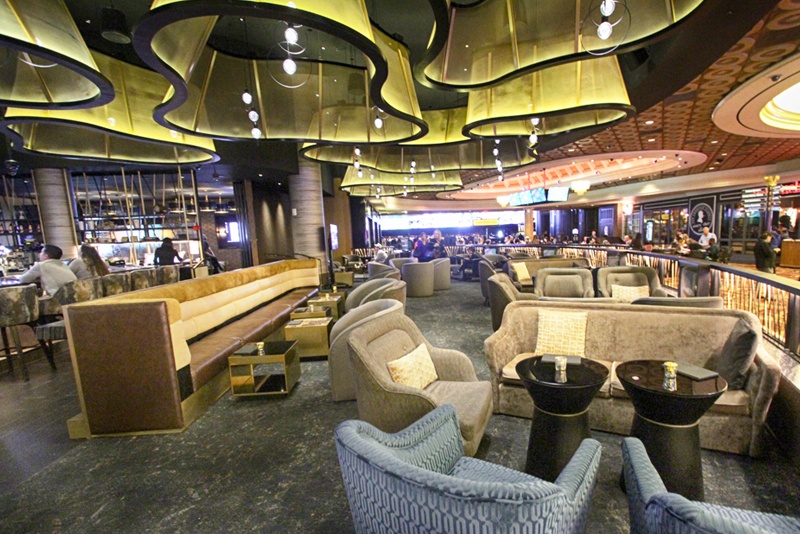 Alto Bar is the biggest bar at a resort with lots of great bars.
Booths throughout Alto have adorable TV screens because god forbid you go 15 minutes without access to sports.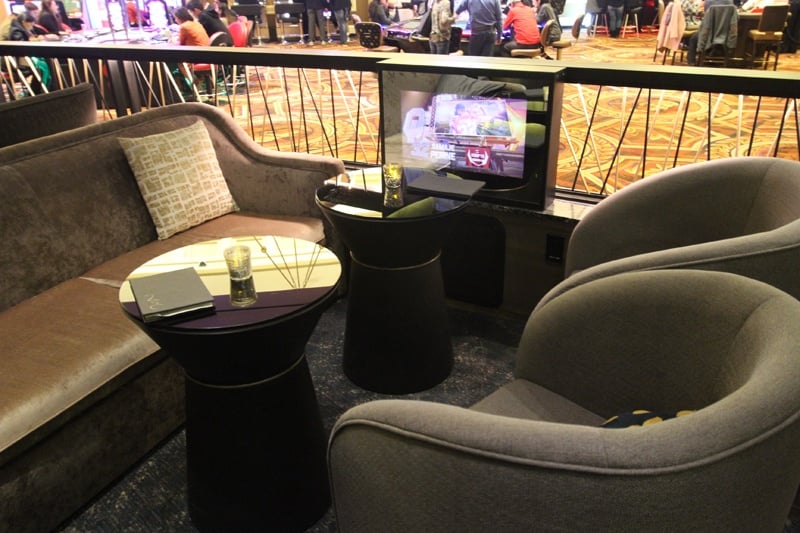 The bar has 18 video poker machines. The machine we played was looser than our sister, but your results may vary. With the machines. Our sister is pretty much a sure thing.
The cocktail menu features wildly overpriced drinks, and by that we mean sort of typical prices at Strip resorts these days. Remember, you're not just paying for a drink, you're paying for an experience!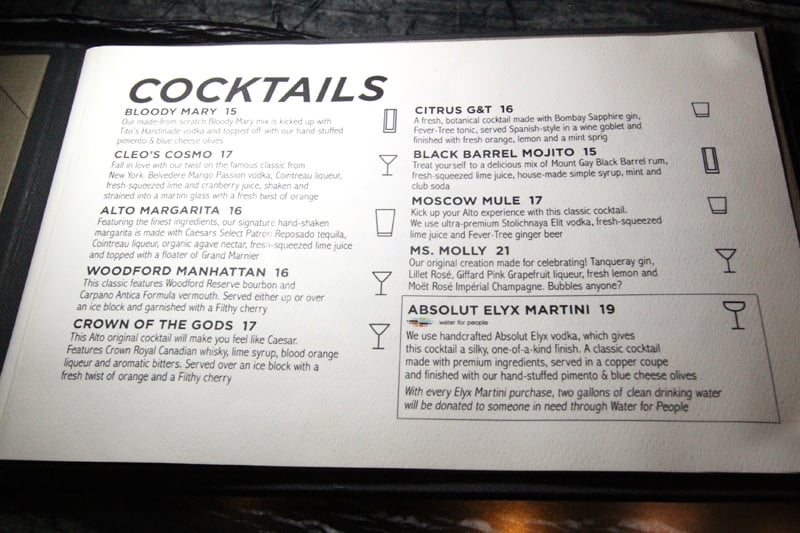 We had the expertly-prepared Alto Margarita. Hey, $16 is the new $8, but it was delicious. The margarita features Caesars Select Patrón Reposado tequila, Cointreau liqueur, agave nectar, lime juice and a floater of Grand Marnie, whatever that might actually be.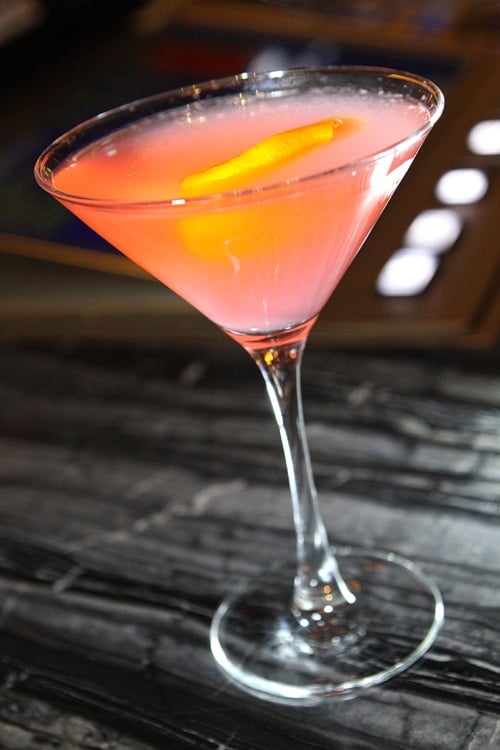 There's a small selection of draft beer ($9), bottled beer ($8), wine and non-alcoholic offerings.
There are also snacks, including mixed nuts ($7), classic ketel chips ($7) and a "Chef's Selection" of meats, cheeses and heath breads. Psst, it's not about the snacks.
The best thing about Alto Bar at the moment is the virtual reality lounge!
The adjoining Oculus Virtual Reality Lounge is easily overlooked and a complete and utter blast.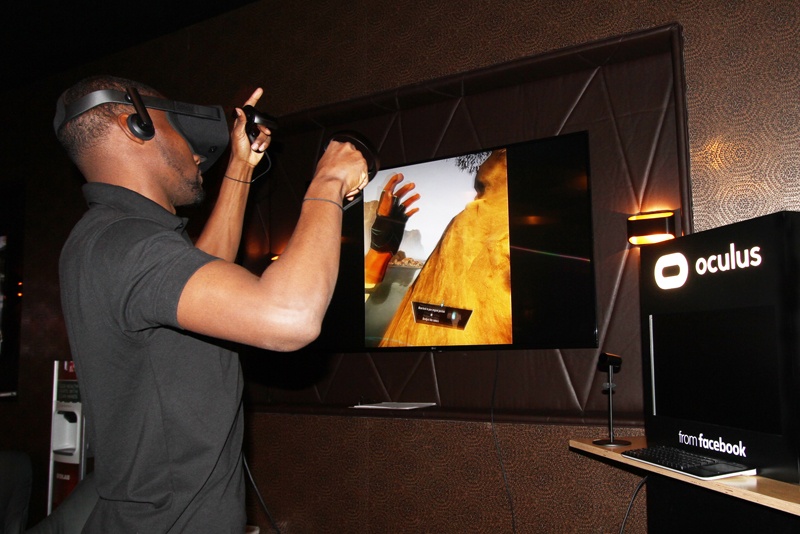 If you haven't tried VR yet, now's the time, and not just because it's free. Although, that certainly doesn't hurt. (Ads for the Virtual Reality Lounge say it's free with the purchase of a cocktail, but tell them we sent you and they'll probably let it slide.)
Basically, VR requires that you don a goofy headset and wear two hand controllers. Motion sensors track the movement of your body and create a virtual interaction with your surroundings.
The VR lounge at Alto Bar offers several demos, including The Unspoken, The Climb, VR Sports Challenge and Bullet Train.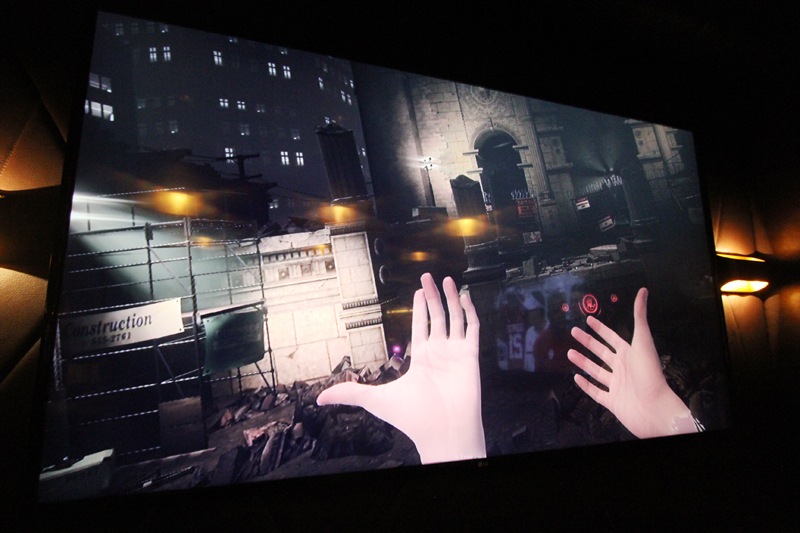 The VR lounge won't be there forever, so take full advantage before March 28, 2017.
Alto Bar is open Monday through Thursday, 9:00 a.m. to 2:00 a.m., Tuesday from 9:00 a.m. to 4:00 a.m and 24 hours Friday through Sunday.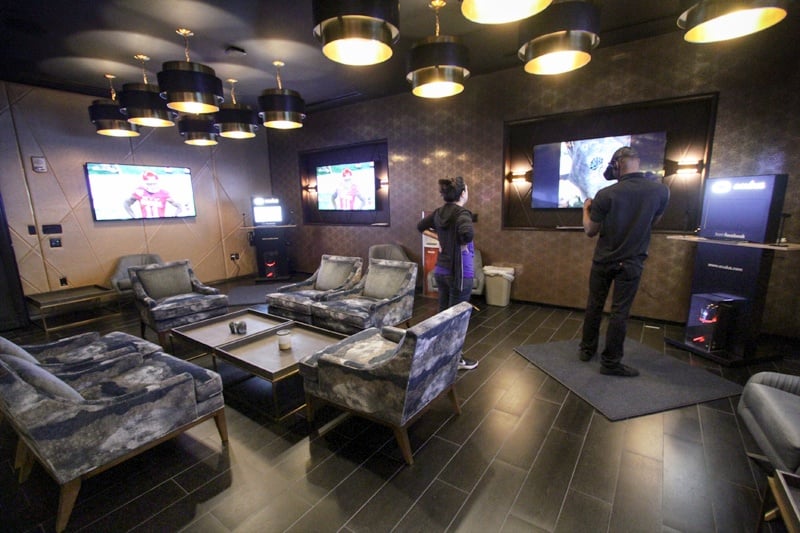 The virtual reality lounge operates from 4:00 p.m. to midnight during the week and stays open until 1:00 a.m. on Friday and Saturday. Guests must be 21 or older to use the virtual reality system.
Kudos to Caesars for giving guests some added value at Alto Bar. Virtual reality is mesmerizing, and once you're in, you'll never want to stop. Trust us on this one!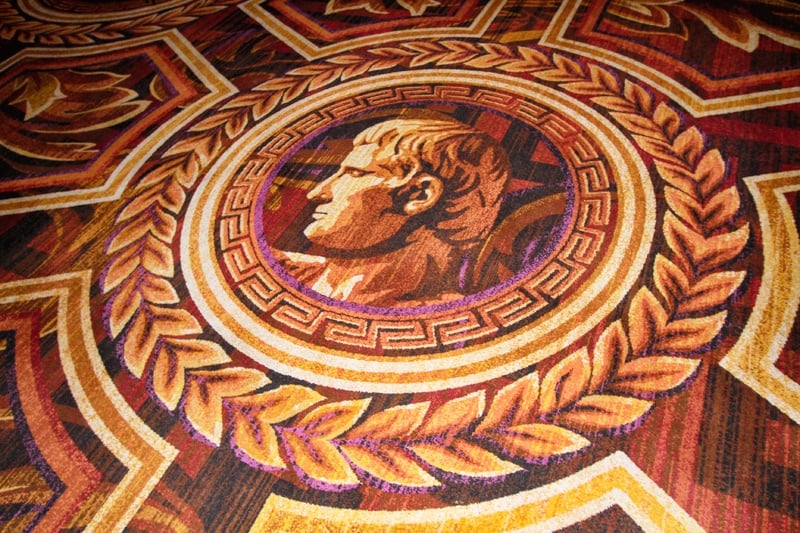 Expect to see more VR cropping up at Las Vegas casinos. There's a new VR Adventures shop at Linq promenade, and MGM Grand has been promoting its "Ka" show with virtual reality stations in its lobby.
It's only a matter of time before there's a virtual reality strip club in Las Vegas. Not that anyone would be interested in something like that. At all. Especially not this Las Vegas blog. Ever. Probably.
Alto Lounge at Caesars Palace