Where Will LeBron James Go? Online Odds Favor Los Angeles Lakers
Posted on: June 12, 2018, 04:30h.
Last updated on: June 12, 2018, 12:44h.
LeBron James has to inform the Cleveland Cavaliers whether he intends to opt out of the final year of his contract and become a free agent by 11:59 pm ET on June 29.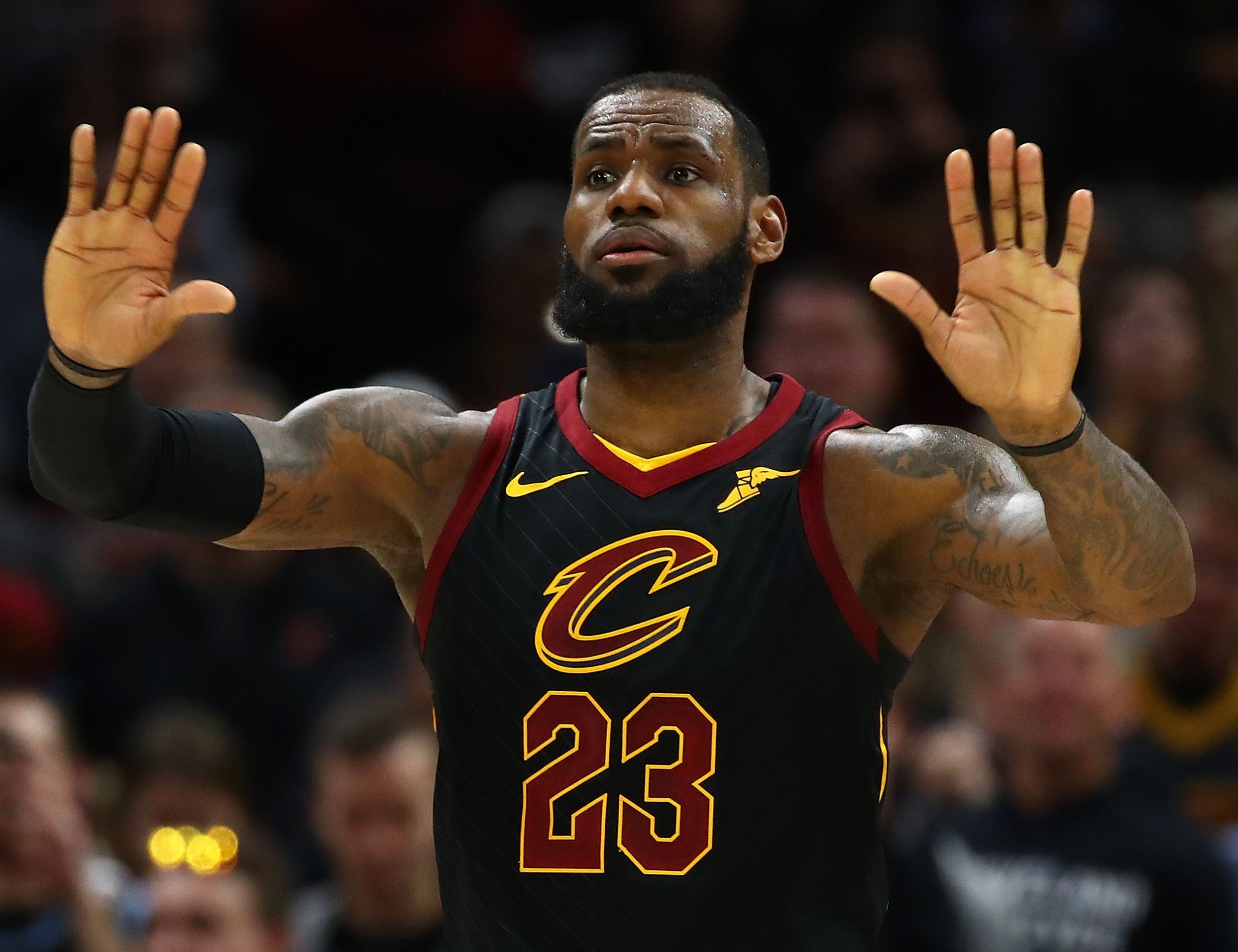 Most NBA observers believe the game's best player will do just that, but should James opt out, that doesn't mean his days in Cleveland are necessarily over. Fresh off the wrong end of a four-game NBA Finals sweep at the hands of the supremely talented Golden State Warriors, LeBron is weighing his future.
"I have no idea at this point," James answered after Game 4 regarding his decision. "The one thing that I've always done is consider my family, understanding especially where my boys are at this point in their age."
"They were a lot younger the last time I made a decision like this four years ago. My family is a huge part of whatever I've decided to do in my career, and they'll continue to be that. So, I don't have an answer for you right now."
Online oddsmakers do. BetOnline believes The King is taking his legendary talents to Los Angeles.
The Lakers currently have the shortest odds at +100. A $100 bet and James suiting up in a Lakers jersey for the start of the 2018-19 season nets $100.
Teams in Running
LeBron can go to any team he chooses, aside from perhaps Golden State which would need to severely rework its roster to accommodate his likely desired max contract. With three NBA titles in the last four years, the Warriors aren't presumably interested in overhauling its proven roster led by superstars Kevin Durant and Steph Curry.
James' 15th year in the NBA was arguably his best. He averaged 27.2 points per game in the regular season with 8.6 assists and 9.1 rebounds, the latter two stats career marks.
He followed it up in the postseason with 34 points per game to go along with nine assists and nine rebounds. His Cavs weren't supposed to reach their fourth straight NBA Finals, but James' dominance led the team to the championship series.
His arrival will make any roster a finals contender.
After the Lakers, the Cavs are next at +400, and the Philadelphia 76ers at +450. Other teams on the shortlist include the Houston Rockets (+600), San Antonio Spurs and Boston Celtics (+1000), and Los Angeles Clippers (+2500).
As for that unlikely Golden State deal, the odds are long at +3300. That's the same line of James once again "taking my talents to South Beach" and rejoining the Miami Heat.
Cavs Value Priced
At +400, or implied odds of 20 percent, Cleveland faithful might find the relatively long line attractive. Not only are James' kids older and accustomed to living in Ohio, but the Cavs can also offer LeBron the most money.
Under the NBA's Collective Bargaining Agreement, since James is opting out of his contract with Cleveland, the Cavs are the only team that can offer him a new five-year deal worth 35 percent of the salary cap, with eight percent annual raises.
Opposing clubs are confined to offering a four-year max deal with five percent annual raises.