Two Interim Championship Fights Headline UFC 236 Saturday in Atlanta
Posted on: April 13, 2019, 01:00h.
Last updated on: April 12, 2019, 08:56h.
Four contenders will have the chance to get their hands on interim title belts on Saturday during UFC 236 at the State Farm Arena in Atlanta, Georgia.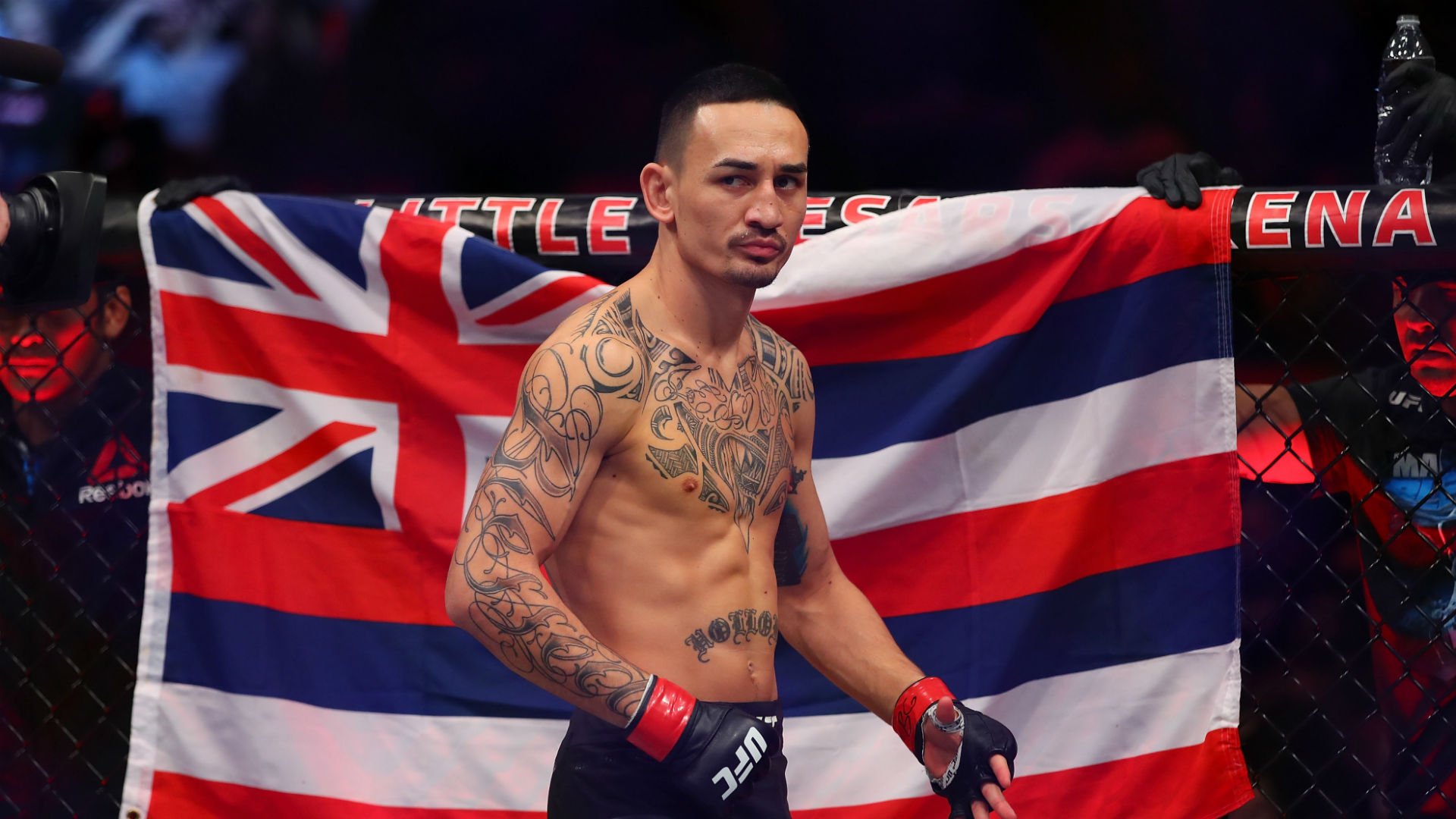 Max Holloway will face Dustin Poirier for the interim lightweight championship in the main event, while Kelvin Gastelum and Israel Adesanya will battle for the interim middleweight crown in the co-main event.
Holloway Seeks Second Title
Holloway (20-3) is already a champion in his own right. He is the undisputed UFC featherweight title holder, and is looking to become just the third fighter in the history of the promotion to hold two belts at once. Currently on a 13-fight winning streak, Holloway has established himself as one of the top fighters in the world, and perhaps the best featherweight in MMA history.
Now moving up in weight, Holloway told Hawaii News Now that he's more interested in finding a new challenge than adding more hardware to his collection.
"The belt? That don't matter," Holloway said. "The only thing I tell the UFC is 'come up with the toughest fight.' That's what they did, we signed it and we're here. The whole belt stuff, whatever."
Holloway will be taking on No. 3 lightweight contender Dustin Poirier (24-5), who has won his last four fights and eight of his last nine. And while he may not have quite the resume of his opponent, Poirier has one key psychological advantage: he beat Holloway by submission back in 2012, the only time the two have fought previously.
It's going to be an incredible fight," Poirier told MMA Junkie Radio. "I'm going to leave it all out there, and I'm coming home with gold. I just know it. I feel it in my bones."
Holloway's pedigree makes him a favorite heading into the fight. Bovada has the featherweight champion as a -225 pick to get past Poirier (+175).
Undefeated Adesanya Gets Title Shot
In the UFC 236 co-main event, Kelvin Gastelum (15-3) will take on the undefeated Israel Adesanya (16-0) for the interim middleweight championship.
Adesanya has only been in the UFC for a bit over a year, but has already emerged as one of the promotion's biggest prospects, having won five fights in that time. And while the Nigerian says he knows his next opponent has weapons that he must be wary of, he also believes he'll be able to control the fight against Gastelum.
"It's all about me and how I move in this fight," Adesanya told MMA Junkie. "It's not really about him. He can do what he wants to do, but I'm going to make him do what I want to do."
Gastelum is itching for another opportunity for a title fight after seeing his bout against middleweight champion Robert Whittaker fall about at the last minute at UFC 234 in February. Whittaker had to cancel the morning of the event due to a hernia, leaving Gastelum feeling unsatisfied.
"It was hard to get re-motivated, even though this is a big fight and a big opponent," Gastelum told ESPN. "But we went through it, and we are 1,000 percent ready to take this belt."
While Adesnaya (-175) comes into UFC 236 as a favorite, Gastelum (+145) could cause problems with his wrestling, which could make this one of the most entertaining fights of the night.