Trump Plaza in Atlantic City Nearly Unsellable Due to Lease Agreement
Posted on: March 7, 2017, 02:00h.
Last updated on: March 7, 2017, 08:57h.
Trump Plaza is the last remaining casino under the Trump Entertainment Resorts brand, and that shouldn't be expected to change anytime soon.
Though billionaire Carl Icahn is trying to unload the Atlantic City venue, reports have surfaced explaining that's nearly impossible due to a longstanding land-lease agreement the resort has with a local businessman.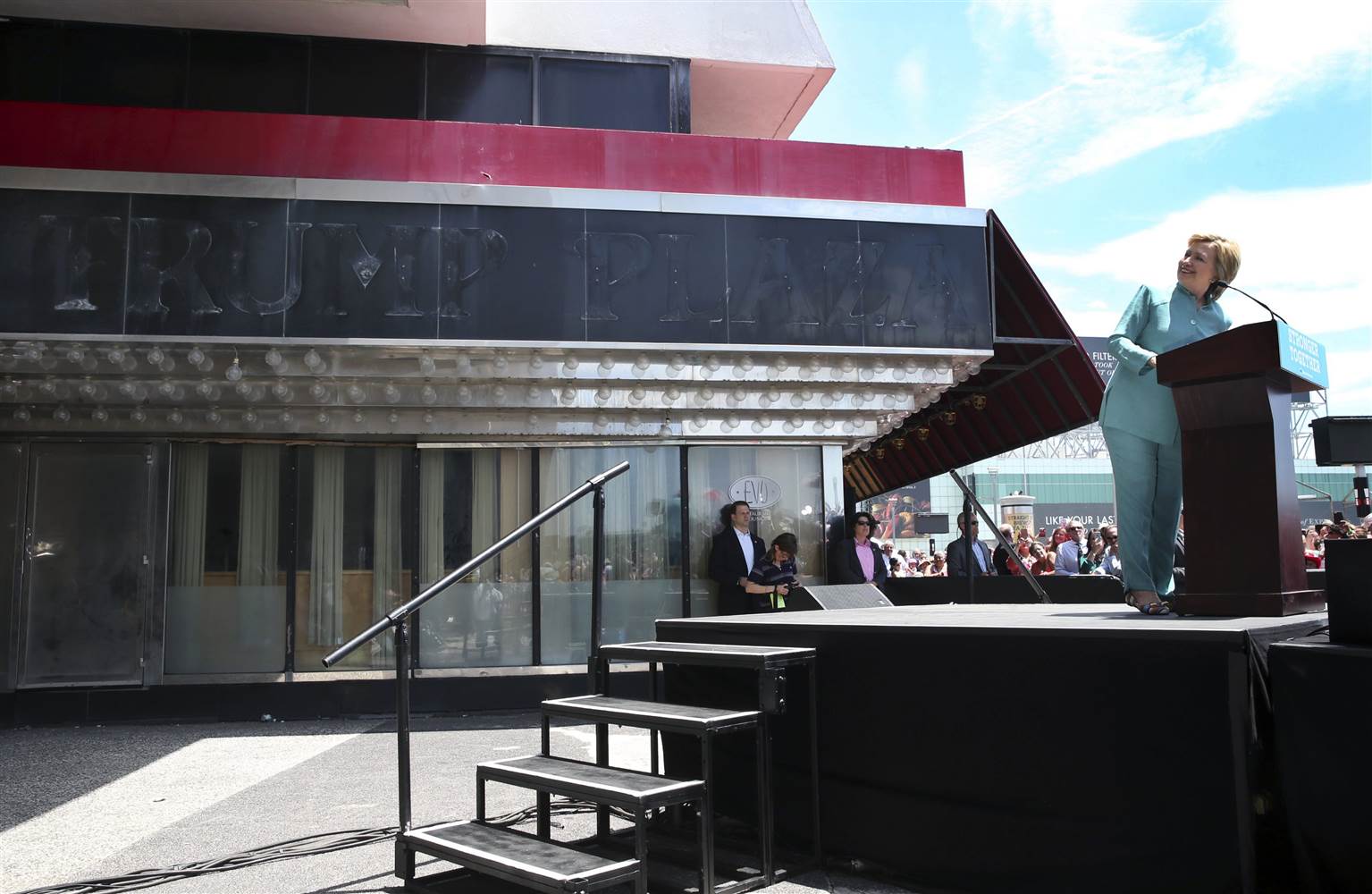 The New York Post reports that the Trump Plaza pays $1 million a year in rent to an 89-year-old who owns the land under which the casino sits. Now president, Donald Trump signed a contract back in 1984 with land owner Robert Lifton that pays him $1 million each year through 2078.
Icahn announced he was selling the shuttered Trump Taj Mahal to Hard Rock last week for an undisclosed price. Both companies are private entities.
Hard Rock says it's investing more than $300 million in acquiring the property once dubbed "the eighth wonder of the world," but that number includes money for renovations and restoring the casino floor.
Thanks but No Thanks
Icahn reportedly tried to entice Hard Rock into also purchasing the Trump Plaza to no avail. He retains majority ownership of Tropicana Atlantic City.
Buying the Taj Mahal made sense for the rock and roll-themed company since it already operates one of its cafes inside the property. The restaurant remains open, with access coming from the Boardwalk.
While the Seminole Tribe of Florida, which owns Hard Rock, is bullish on Atlantic City, it wasn't willing to take on the Plaza. Aside from the $1 million per year lease, the city remains on life support after seeing five resorts go belly up over the last three years.
"We are excited to be part of this revitalization of Atlantic City," Hard Rock International Chairman Jim Allen said in a statement. "We are 100 percent convinced Hard Rock Hotel & Casino will be a success."
The addition of the former Taj brings Hard Rock's total casinos to 11. The company has gambling interests in Nevada, Florida, Ohio, Mississippi, Utah, Iowa, Oklahoma, Canada, Dominican Republic, and now New Jersey.
Not Icahn's Best Performance
Some believe betting on a casino is a no brainer, an investment that basically comes with easy money. Last summer, Democratic presidential candidate Hillary Clinton asked, "How can anyone lose money running a casino?"
Carl Icahn can, and he's been one of the best investors over the last several decades. Worth an estimated $17 billion, the takeover specialist has made a fortune off targeting bankrupt companies and is known as a "corporate raider."
But when it comes to Trump Entertainment Resorts, the company that became a subsidiary of Icahn Enterprises in February of 2016, the billionaire will likely tack up the takeover as a loss.
After failing to come to terms with a disgruntled workers union last fall, Icahn closed the Trump Taj, a decision that he claimed cost him $350 million. He stands to lose at least another million dollars plus tax costs each year for as long as he fails to unload Trump Plaza.
Icahn is reportedly considering demolishing the property, though that too would cost dozens of millions of dollars.