Pennsylvania iLottery Hits $21.6 Million in Sales, Rivals Complaints Lead To Marketing Changes
Posted on: July 9, 2018, 06:00h.
Last updated on: July 10, 2018, 05:43h.
Pennsylvania's brand new online lottery, the iLottery, reported sales of $21.6 million in its first 26 days from its launch on June 4, despite the best efforts of the land-based casino industry to sink it in the first few weeks.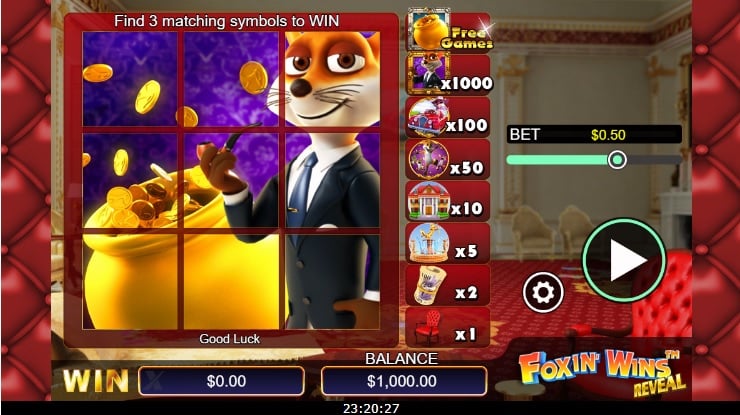 Lottery Executive Director Drew Svitko told local media on Monday that 45,000 players had registered and the iLottery had paid out $18.7 million in prize money during the period, despite the initial roll out offering just 13 games, and no keno or scratch offs.
But going forward it will be forced to use different marketing tactics, after 13 of the state's casino operators objected to the use of phrases such as "casino-style" and "slots-style" games in its advertising.
Pennsylvania Governor Tom Wolf signed off a massive gambling expansion bill last year, which — as well as authorizing the Pennsylvania Lottery to offer its services remotely — paved the way for the casino sector to roll out full-scale online casino gaming, poker and sports betting.
When is a Slot Not a Slot?
That's expected to happen sometime later this year, but in the meantime the lottery snuck in there and Pennsylvania's casinos believe its treading on its toes.
The state's new gaming laws expressly forbid the Lottery from offering "games which simulate casino-style lottery games, specifically including roulette, poker, slot machines or black jack (sic)."
The lottery games are pseudo-slots, which do their best to ape the experience of slots while employing little of their mechanics. They are more akin to scratch-off games in the way they function — but they do look like slots.
For the casinos, it's too close for comfort.
"Overall, the games essentially have the same backbone as a slot machine; an outcome that is determined by a random number generator with animated graphics and computer operations used to provide a visual depiction of that outcome," Mark Stewart, a lawyer representing the casinos, wrote to State Revenue Secretary Daniel Hassel.
"In virtually every way imaginable, lottery's iLottery program mimics a casino operation's simulated casino-style games," Stewart added.
Casinos: Shut Down the Online Lottery
The casinos were particularly peeved that the lottery games are available to any resident of Pennsylvania over 18, while no one under 21 is permitted to play the games offered in casinos.
Nor is the Pennsylvania Lottery required to pay the enormous 54 percent tax the state exacts on slots revenues. Stewart called for the state to pull the plug on the whole "unlawful" operation.
But in a letter dated June 29, Hassel responded that the offensive advertising had been generated by technology provider Scientific Games, which used its own graphics and language, and that this had been an oversight that was addressed immediately.
To the irritation of the casino sector, however, the state's online lottery games have passed regulatory muster and will remain in their current form, he said.