Oddsmakers Get It Right: OJ Simpson Granted Parole, Claims He's Lived a 'Conflict-Free Life'
Posted on: July 20, 2017, 01:18h.
Last updated on: July 20, 2017, 01:50h.
Disgraced football star O.J. Simpson will be released from northern Nevada's Lovelock Correctional Center this fall, nine years after he was sentenced to prison on kidnapping and robbery charges for a 2007 incident that took place in Las Vegas at the Palace Station casino.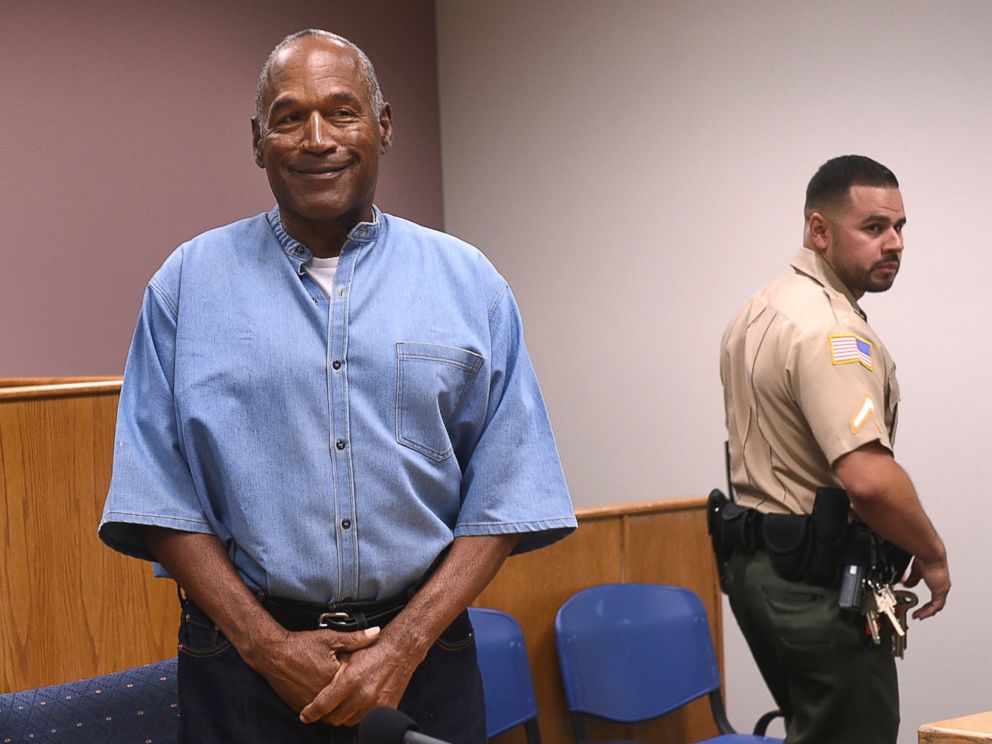 Some in the general public might be shocked to discover that the 70-year-old former NFL star, who in 1995 was acquitted of the murders of his ex-wife Nicole Brown Simpson and her friend Ron Goldman in criminal, but not in civil, court, is being set free. But oddsmakers saw today's parole board decision coming.
Prior to Thursday's hearing with the Nevada Board of Parole, online sportsbook Bovada had the moneyline on Simpson's release at "Yes" -300, and the underdog of "No" at +200. However, bettors who took the favorite are seeing little return for their confidence that 'The Juice' would be set loose.
A $100 wager on Simpson's release wins just $33.33. Should the board have kept him behind bars, "No" bettors would have won $200 for every $100 wagered.
Simpson said during the hearing that he's "not a guy who lived a criminal life." When asked about his upcoming freedom and the potential for someone in the general public provoking him, Simpson almost comically opined that he's lived a "conflict-free life."
Simpson will be released on October 1, 2017. The four-person parole board was unanimous, which was required for his discharge, and consisted of the same panel that granted him parole in 2013 on the armed robbery convictions. However, he remained in prison on other counts that mandated a nine-year minimum sentence.
Victim Testimony Resonates
By all accounts, Simpson has been a model prisoner at Lovelock. In addition to good behavior, the parole board is charged with assessing a prisoner's potential risk to the community should the individual be released.
During the hearing, the panel told Simpson their scientific numerical score found him to be a relatively low-risk candidate, but due to the severity of his robbery and kidnapping charges, noted that a latent danger to the public persists.
Simpson's oldest daughter Arnelle testified on her father's behalf, but the most moving testimony came from Bruce Fromong, a longtime friend of O.J.'s who was a victim in the 2007 robbery, but who says he has long forgiven him.
Fromong told the board that "we all make mistakes," and that Simpson is a "good man." His closing comment produced the most emotion from those in the room.
"If O.J. calls me and says he gets out tomorrow, Juice, I'll be here tomorrow for you," the memorobilia dealer said, turning back to look at Simpson, seated behind him, who wiped tears from his eyes.
Elephant in the Room
The Nevada Parole Board said it dismissed many letters it received recommending that Simpson remain in prison, because they frequently referenced the 1994 murder case in which he was acquitted. The state didn't take into account the allegations from what came to be termed the "trial of the century."
Regardless, Nicole Simpson and Ron Goldman's brutal murders were likely on the minds of those who watched today's hearing around the world.
Many believe Simpson's nine-to-33 year sentencing for the robbery was a retaliation for his 1994 acquittal. Overwhelming evidence pointed to Simpson being the one who killed Nicole and Ron.
On Thursday morning, Goldman's family said on Good Morning America, "Ron never gets to spend his life doing what he wanted to do." His father added that they will "never get justice."