Nevada Enrolls in Western States Pact to Mitigate Coronavirus and Develop Reopening Strategies
Posted on: April 27, 2020, 01:59h.
Last updated on: April 27, 2020, 03:30h.
Nevada Gov. Steve Sisolak (D) is joining the Western States Pact to share information in an effort to mitigate the spread of COVID-19 and eventually, open the states back up – something Silver State casinos are desperately seeking.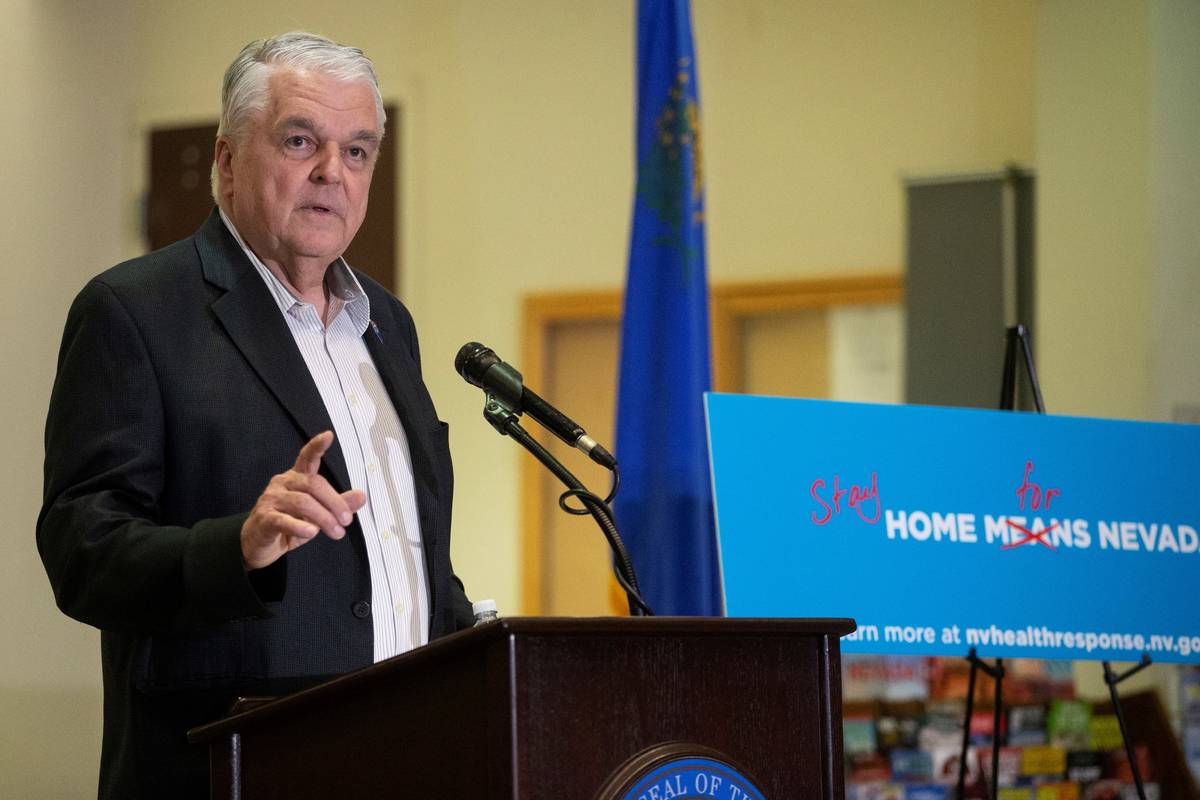 The Western States Pact was formed April 13 when the governors of California, Oregon, and Washington announced they would work collaboratively to identify the best procedures and metrics to contain and analyze the coronavirus. Nevada is joining the pact, along with Colorado, to bring the number of states in the alliance to five.
Millions of visitors from our fellow Western states travel to Nevada every year as a premier tourism destination, and this partnership will be vital to our immediate recovery and long-term economic comeback," Sisolak said. "I believe sharing information and best practices on how to mitigate the spread, protect the health and safety of our residents, and reopen responsibly will be invaluable."
Nevada's more than three million residents have been under a stay-at-home order since Sisolak issued the executive mandate on March 17. All nonessential businesses – including casinos, the state's primary economic engine – are closed through at least the end of the month.
The Western States Pact has three shared principles: "Our residents' health comes first," "Health outcomes and science – not politics – will guide these decisions," and "Our states will only be effective by working together."
All five governors in the Western States Pact are members of the Democratic Party. Along with Sisolak, they are: California's Gavin Newsom, Oregon's Kate Brown, Washington's Jay Inslee, and Colorado's Jared Polis.
Silver State Silver Lining
Nevada's three largest employers are all casino operators – MGM Resorts, Caesars Entertainment, and Las Vegas Sands. MGM and Caesars have both furloughed their workforces, while Sands continues to pay its employees as they remain shuttered at home.
The Nevada Resorts Association says approximately 356,000 people are employed in the state's leisure and hospitality industries.
Nevada's unemployment rate hit a staggering 17 percent last week, with nearly 370,000 Nevadans filing for unemployment benefits. It's the highest unemployment rate in Nevada history, according to the Department of Employment, Training, and Rehabilitation.
Other than sales tax, Nevada collects more from gaming taxes than any other revenue source. In 2019, gaming taxes totaled more than $788 million.
Nevada's economy cannot survive without its casinos. But Sisolak says now isn't the time to turn back on slot machines and welcome players to tables. The Democratic governor, in his first term, said last week that "We cannot flip the light switch … back on too quickly," and "Though the models look good … we're not out of the woods."
Critical Tasks
Sisolak on Monday issued four main goals in moving forward with the Western States Pact.
"Protect the vulnerable, ensure care for the sick, mitigate the non-direct impacts on our communities, and protect the public by ensuring a lifting of restrictions with a system to test, track, and isolate," Sisolak stated.
Nevada has 4,690 positive coronavirus cases, with 206 statewide deaths.
Latest Casino Stocks:
Retrieving stocks data...
Retrieving stocks data...
Retrieving stocks data...
Retrieving stocks data...
Retrieving stocks data...