MGM Resorts and Caesars Entertainment Continue Merger Talks, Alignment Would Create $50B Company
Posted on: November 5, 2018, 07:18h.
Last updated on: November 5, 2018, 07:18h.
MGM Resorts and Caesars Entertainment are reportedly continuing their discussions on potentially merging the two casino giants.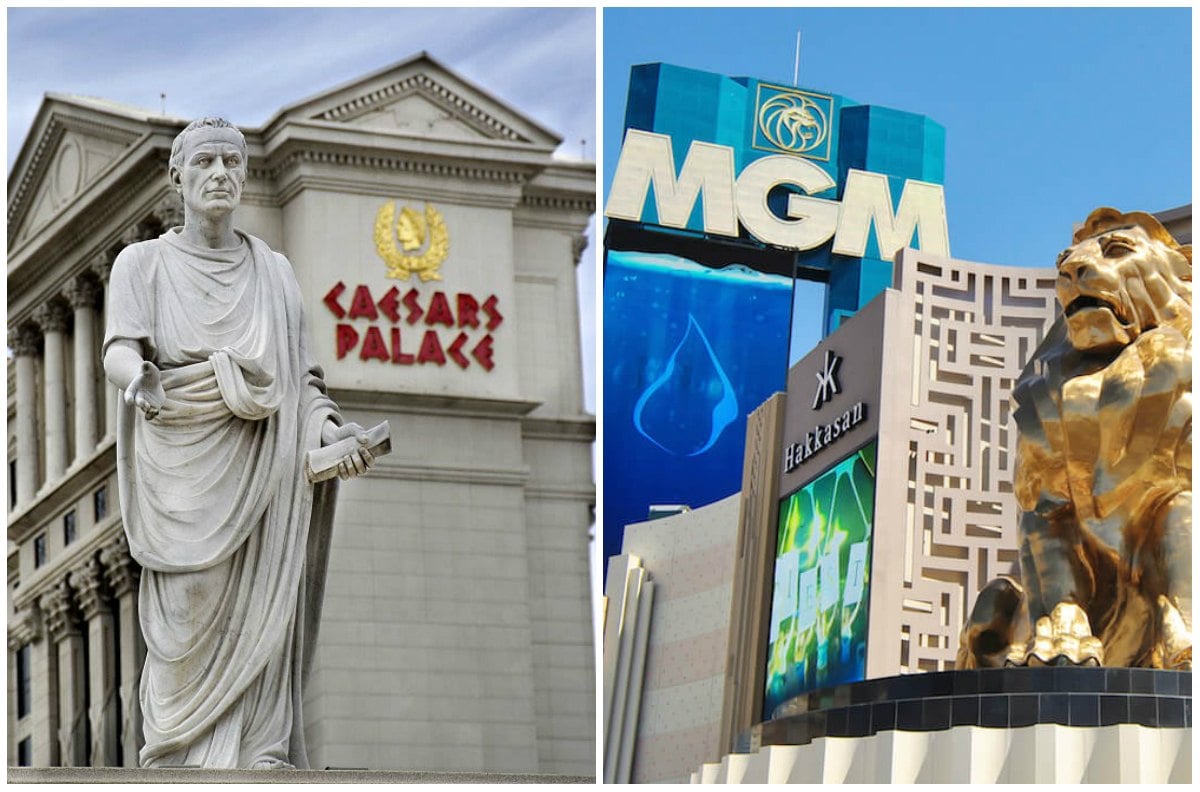 Talking with sources close to the negotiations, New York Post journalist Josh Kosman says there is no formal offer on the table. However, MGM has hired Morgan Stanley to assess the practicality of merging the two gaming empires. A unification would create a business valued at more than $50 billion.
Last week, Caesars CEO Mark Frissora announced he will be stepping down on February 8. Activist hedge fund owners have been pushing for his resignation in recent weeks.
Everyone knows that without a CEO, Caesars is in play," a source told Kosman.
MGM stock is down 15 percent this year, while Caesars shareholders have lost a quarter of their value. Both companies posted better-than-expected third quarters despite a difficult environment in Las Vegas that saw fewer events in 2018 than the previous year.
Friendly Merger
Caesars Entertainment announced during its third quarter call that it had rejected a reverse takeover offer from Tilman Fertitta to acquire his Golden Nugget casinos.
In exchange for Golden Nugget becoming part of the Caesars portfolio, Fertitta's offer would have given the billionaire a substantial minority stake, and he would additionally assume the role of CEO of the new business. Caesars said the proposal fell outside of its plan to "create and enhance shareholder value over the long term."
The Post says MGM is seeking a "friendly deal" with Caesars. With Frissora soon out, the odds of some sort of major development for the company coming to fruition seems likelier.
"I think the next three to four months will be fascinating," another source said.
Kosman's insiders don't believe MGM is the only potential game in town for Caesars. Should Wynn Resorts hold on to its Boston license, the sources say it too could make a serious play for Caesars.
Caesars merging with MGM or Wynn wouldn't only have a major impact on the domestic gaming industry. A deal with either of those companies would finally give Caesars a piece of Macau casino market, and the unified company might also become a leading contender in the Japan integrated resort race.
FTC Concerns
If MGM Resorts and Caesars Entertainment merge, the entity would control about 50 percent of the available hotel rooms in both Las Vegas and Atlantic City. That could prompt the US Federal Trade Commission (FTC) to halt the merger on monopoly worries.
The FTC's mission is "to protect consumers by preventing anticompetitive, deceptive, and unfair business practices, enhancing informed consumer choice and public understanding of the competitive process, and accomplishing this without unduly burdening legitimate business activity."
When daily fantasy sports leaders DraftKings and FanDuel tried to merge in 2017, the FTC successfully obtained an injunction to block the deal. "This merger would deprive customers of the substantial benefits of direct competition between DraftKings and FanDuel," FTC Bureau of Competition Tad Lipsky declared.