Massachusetts Lottery Could Become Sixth State Lotto to Go Online
Posted on: October 10, 2017, 05:00h.
Last updated on: October 10, 2017, 03:28h.
The Massachusetts Lottery is worried that neighboring New Hampshire's legalization of online keno will hamper sales, and that's why numerous state senate candidates are backing efforts to also enact internet lotto scratch offs and games.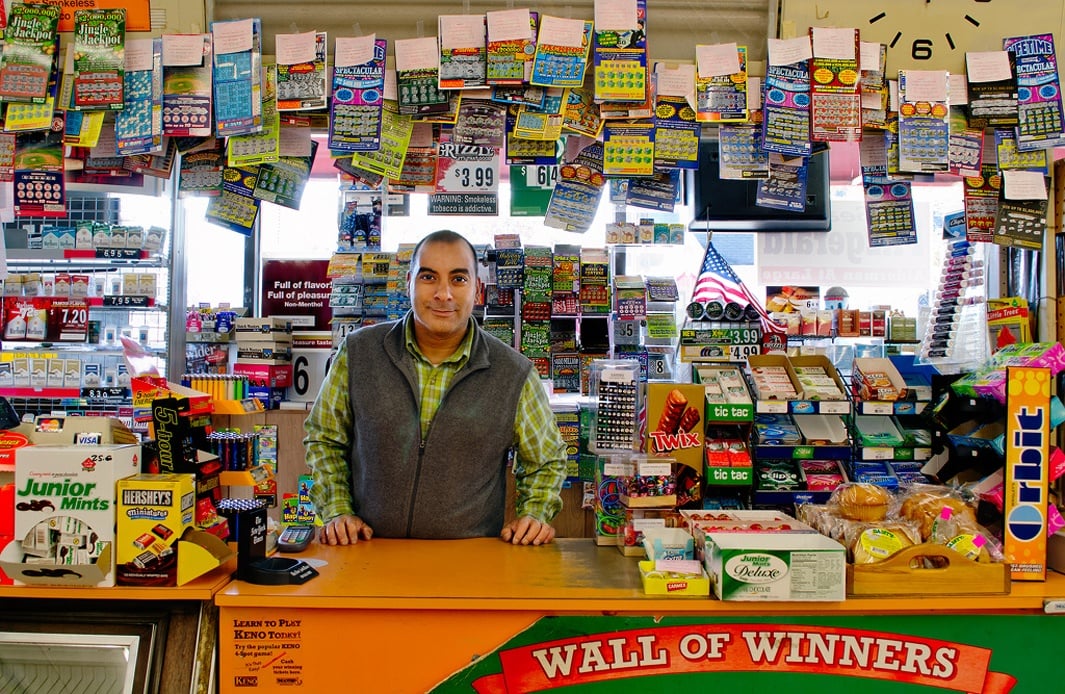 Before she resigned from her seat this year to take a position on the Cannabis Control Commission, Massachusetts State Senator Jennifer Flanagan (D-Worcester) introduced legislation to authorize online lottery sales. The bill was eventually shelved, but four of the five candidates vying to succeed her this fall say they support allowing residents to purchase lottery tickets on their computers and mobile devices.
According to the Lowell Sun, candidates Claire Freda, Michael Kushmerek, Dean Tran, and Michael Mahan all want to authorize online lottery sales in order to protect vital revenue that is used to aid cities and towns across the commonwealth. The Massachusetts Lottery is the state's single largest source of unrestricted aid.
A fifth State Senate candidate, Sue Chalifoux Zephir, is opposed to such efforts, saying internet lottery sales would appeal to millennials who don't have discretionary income.
Illinois, Georgia, Michigan, and Kentucky all have online lottery sales. Minnesota did as well, but halted such operations in 2015.
Massachusetts on Offensive
Though its lottery dates back to 1971, the Bay State was free of casinos until 2011 when the Expanded Gaming Act passed.
After a constitutional referendum was approved by voters, state lawmakers wrote legislation to authorize three commercial casinos plus a slots parlor, the latter being the first venue to open back in 2015. A clause in the Expanded Gaming Act mandates that casinos sell lottery tickets on their floors. But a new threat to lotto sales has risen by way of New Hampshire.
Concerned that New Hampshire citizens won't travel across the border to play the Massachusetts Lottery now that they can access games online, Treasurer Deborah Goldberg is taking up Flanagan's fight and urging lawmakers to act. She has the support of Massachusetts Lottery Commission Director Michael Sweeney.
"Between the impending arrival of casinos, increasing competition from daily fantasy sports, the overall shift to online versus point-of-sale transactions, and our aging lottery demographic, we have no choice but to pursue new solutions," Goldberg told a state committee late last year. "Moving onto smartphone apps and online will protect our long-term growth and allow us to continue delivering the local aid that cities and towns need."
Should Massachusetts move its lottery online, many lawmakers believe some small percentage of the generated revenue should be earmarked for convenience store owners who would presumably see fewer sales and less foot traffic.
Cannabis and Casinos
Similarly to in Las Vegas where recreational marijuana is now legal, the ending of pot prohibition in Massachusetts presents issues for casino operators. Due to the fact that cannabis remains illegal on the federal level, resorts will do everything in their power to keep their gaming floors clear of the drug.
Massachusetts Gaming Commissioner Enrique Zuniga said last fall after voters approved the ballot question that casinos are mandated to be smoke-free, and that extends to the consumption of marijuana.
As to whether guests can smoke marijuana in their hotel rooms, the commission says it plans to meet with licensees to get their input. Steve Wynn, whose company is building the largest and most expensive casino resort in Massachusetts, the $2.4 billion Wynn Boston Harbor, has already turned away patrons at his Las Vegas resorts for being involved in the cultivation, distribution, or promotion of marijuana.