Greece Looks To Online Casinos To Help Solve Its Financial Crisis 
Posted on: March 10, 2015, 04:23h.
Last updated on: March 10, 2015, 04:23h.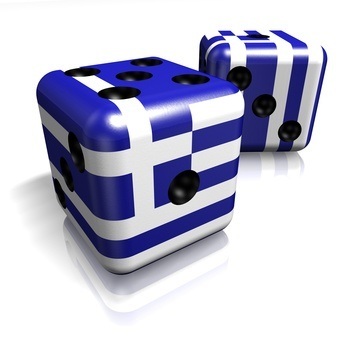 Greece has been in financial ruin for more than five years, but its new Finance Minister Yanis Varoufakis believes online casinos could at least partially aid in its recovery. In an 11-page letter to Eurozone officials, Varoufakis laid out seven reform propositions, one being to reinstate Internet gambling through the issuing of new gaming licenses at a price of €3 million ($3.25 million) each.
"On the basis of available market estimates, the overall market of online gambling in Greece exceeds €3 billion euros annually," Varoufakis writes. "On fairly plausible assumptions, additional public revenue through the taxation of licensed online gambling could well exceed €500 million per annum."
When Greece failed to properly manage its finances and was bailed out in 2010, it fell under control of the European Commission, International Monetary Fund, and European Central Bank.
This so-called "troika" has lent Greece 240 billion euros ($260 billion), but the loan terms have expired. Following the snap election in January that resulted in a new government and Prime Minister Alexis Tsipras, Greece requested a six-month extension before it must start repaying the astronomical loan.
Game of Loans
Varoufakis, a renowned economist and game theory expert, has been criticized in the media for employing game theory techniques into his negotiations, a claim he adamantly denies. Appointed by PM Tsipras, Varoufakis is responsible for convincing the troika to grant an extension.
In February, the country submitted a formal request, with Varoufakis saying that if Greece is forced to start repaying the loan now the action could "undermine the fiscal targets, economic recovery and financial stability" the country has achieved. Germany quickly rejected the appeal and insisted Greece's reforms need to be deeper, and that current changes haven't sufficed.
The troika permitted Greece to file a new reform plan in determining whether to grant the extension, hence Varoufakis' latest letter. At a meeting Monday in Brussels, Eurozone finance ministers displayed impatience, suggesting Greece is simply buying time through rhetoric. "There is no further time to lose," Jeroen Dijsselbloem, president of the Eurogroup said. Direct talks with the troika will begin on Wednesday in Brussels.
Online Gambling Bluff?
If Varoufakis is engaging game theory into his negotiations, one might assume his reform regarding online gambling is nothing more than a bluff. The troika forced Greece to sell off its state-owned gambling monopoly OPAP in 2011 and revoke 24 temporary licenses parliament approved of before the OPAP sale due to what the EU Commission claimed was initiated simply to increase the sale price.
Varoufakis' new plan would give those 24 operators an avenue for re-entry and welcome in potential new online casinos and platforms. That is, of course, assuming any of them actually want back in. Greece's current tax structure on gross gaming earnings is especially high due to a player's inability to offset gains on one day with losses on another. As a result, most Greeks play the majority of their online gambling at gray market sites.
Varoufakis knows this, which is why his online casino proposition might be nothing more than tactics. Add on another proposed reform in which he suggests the Greek government hire non-professional tax inspectors, including tourists, to spy on tax evaders, and it might be even more apparent that politics truly is a game.
Similar Guides On This Topic