Game On: Sands, MGM Vow to Spend Billions for Japanese Casinos
Posted on: February 28, 2014, 05:30h.
Last updated on: June 13, 2022, 10:06h.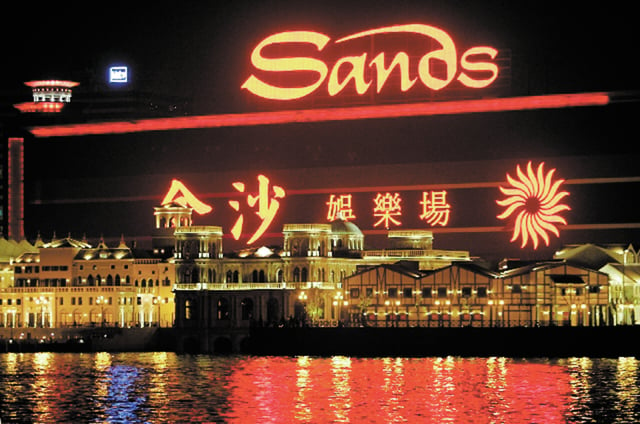 It's Sheldon Adelson's favorite phrase: the casino magnate has pledged that he will spend "whatever it takes" to gain a foothold in Japan, should the country legalize land-based casinos, as is expected to be approved in time to have casinos in place for the 2020 Tokyo Summer Olympic Games. Coincidently, Adelson also recently declared, vehemently, that he would spend "whatever it takes" to prevent online gambling from gaining a foothold in the U.S., although in the case of Japan, the "whatever" has a number, and that number is $10 billion.
Cash or Check?
It's a dramatic statement of intent from the CEO of the Las Vegas Sands Corporation, which already operates the Venetian in Macau and the Marina Bay Sands in Singapore, as the company licks its formidable chops at the proposed regulation of land gambling in the world's third most prosperous economy. Adelson even told a press conference in Tokyo that he would pay that sum in "cash" if necessary. We suppose it helps being the ninth-richest person in the world when you make statements like that.
It will certainly make Japan's lawmakers sit up and take notice. The country's ruling Liberal Democrat Party submitted a bill to parliament in early December that aims to open up a gaming market that could potentially be the second-largest in the world. It's estimated that Japan's casino market could eventually generate $40 billion in revenue annually.
"I think the bill will definitely pass," says Assistant Professor at Nihon University College of Economics Kazuaki Sasaki. "LDP is supporting the bill and even for those parties that are against the bill, I don't think they will put restrictions on each member's vote."
Competitive Bidding
However, experts are expecting a very competitive bidding process once the bill passes, and say it could well be five years before the first casino is up and running. It's no surprise, then, that the casino giants are beginning to flex their muscles, vying to gain the upper hand. Las Vegas Sands' $10 billion spending declaration is twice that of what Macau's Melco Crown has pledged to ante up. And with typical bravado, Adelson also informed assembled media that his company had already established offices in Japan, and is ready to begin hiring employees.
Should Las Vegas Sands receive a coveted gaming license, it will only consider building a casino in a large metropolis, such as Tokyo or Osaka, Adelson revealed. This, according to regional gaming expert D.S. Kim, is very much in keeping with the company's M.O. – a preference for building large-scale casino resorts, complete with convention centers and shopping malls, in major tourist hubs with large, affluent populations and good transport infrastructures already in place.
In other words: not Sochi.
Twenty-four hours after Adelson's press conference, MGM Resorts shot back with their own bold statement of intent, with CEO Jim Murren declaring a budget of $5 to $10 billion as well.
"We will over-invest early on to ensure, as we have done everywhere else, so that we have properties that are built to last and that would stand additional competition," he promised.
Wynn Resorts Ltd. President Matt Maddox's response was more conservative, but perhaps contained a snarky nod towards his competitors' machismo: "The opportunity is very good, but you have to be careful in throwing out billions and billions of dollars without really understanding what the goals are of the city."
Looks like these competitors are starting their own games as soon as possible.
Similar Guides On This Topic
Latest Casino Stocks:
Retrieving stocks data...
Retrieving stocks data...
Retrieving stocks data...
Retrieving stocks data...
Retrieving stocks data...