First South Korea Casino Expected in 2017
Posted on: August 10, 2014, 10:00h.
Last updated on: August 9, 2014, 05:24h.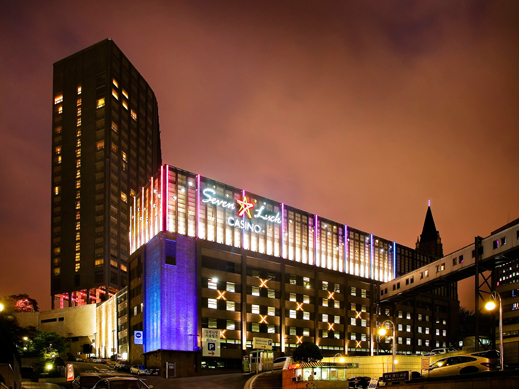 Caesars Entertainment has made headlines over the past year for their plan to bring an integrated casino resort to South Korea. But while that project may have had most of the buzz stateside, a local operator plans to beat them to the market.
Paradise Co. Ltd., South Korea's largest casino operator, plans to open up the first integrated casino resort in the country in the first quarter of 2017, a year before the Caesars-backed casino is scheduled to open. The Paradise project, which is being developed in partnership with Japanese company Sega Sammy Holdings, will break ground in October.
Designed to Attract Chinese Visitors
The project, known as Paradise City, will be located near the Incheon airport. The hope is that the casino will be able to draw in gamblers from nearby northeast China who are interested in Korean culture. Chinese tourism is up significantly in South Korea, and operators are hoping to capitalize on this trend.
"Korea is a hot place right now," said Choi Jong-hwan, CEO of Paradise Sega Sammy. "The main content that we will be showing to the Chinese VIPs will be Korean culture." According to Choi, that could include local food and Korean pop acts, among other attractions.
Locals Need Not Apply
Foreign interest in the resort will be critical to its success. Like 16 of the 17 small casinos already in South Korea, only foreigners will be allowed to gamble at the new integrated resorts. There is only one casino in the country, located three hours outside of Seoul, that allows Koreans to gamble, and it alone generated nearly as much revenue as the other 16 combined.
It is hoped that by offering the amenities of a world-class resort, the new projects will be able to increase their appeal to foreign gamblers. But the Paradise City resort plans to feature only 400 slot machines, 120 tables and another 300 electronic gaming tables, which may not be enough to turn it into a destination resort for Chinese VIPs.
"The integrated resorts planned for South Korea aren't landmarks like Marina Bay Sands," said hotel and tourism management professor Seo Won-seok, speaking of the Sands-owned resort in Singapore. "These are small resorts that won't be able to draw the crowd by their presence alone."
Some companies, such as Las Vegas Sands and Melco Crown, have said they would be more interested in building in South Korea if locals were allowed to play at their resorts. Behind the scenes, Caesars and Paradise might also be dreaming of a day when locals will also be allowed at their resorts, but they also say that it's not something they're counting on happening any time soon.
"We really are not anticipating the law will allow locals into the casino portion of the development," Steven Tight, president of international development for Caesars told GGRAsia. "No one inside the government that I've heard of is strongly advocating that. We've built our model and sized our resort on tourists only and we're completely comfortable with that."
The new resorts may help give South Korea a leg up against anticipated competition from Japan, which is expected to approve legislation that would allow for casino gambling in time for Tokyo's 2020 Summer Olympics.
Similar Guides On This Topic