Sen. Elizabeth Warren Remains Democratic Frontrunner Following Town Halls, Former VP Joe Biden Bleeds
Posted on: September 5, 2019, 08:20h.
Last updated on: September 5, 2019, 08:53h.
Senator Elizabeth Warren (D-Mass.) remains the odds-on favorite to secure the Democratic Party's nomination for the 2020 presidential election following CNN's seven hours of climate change town halls.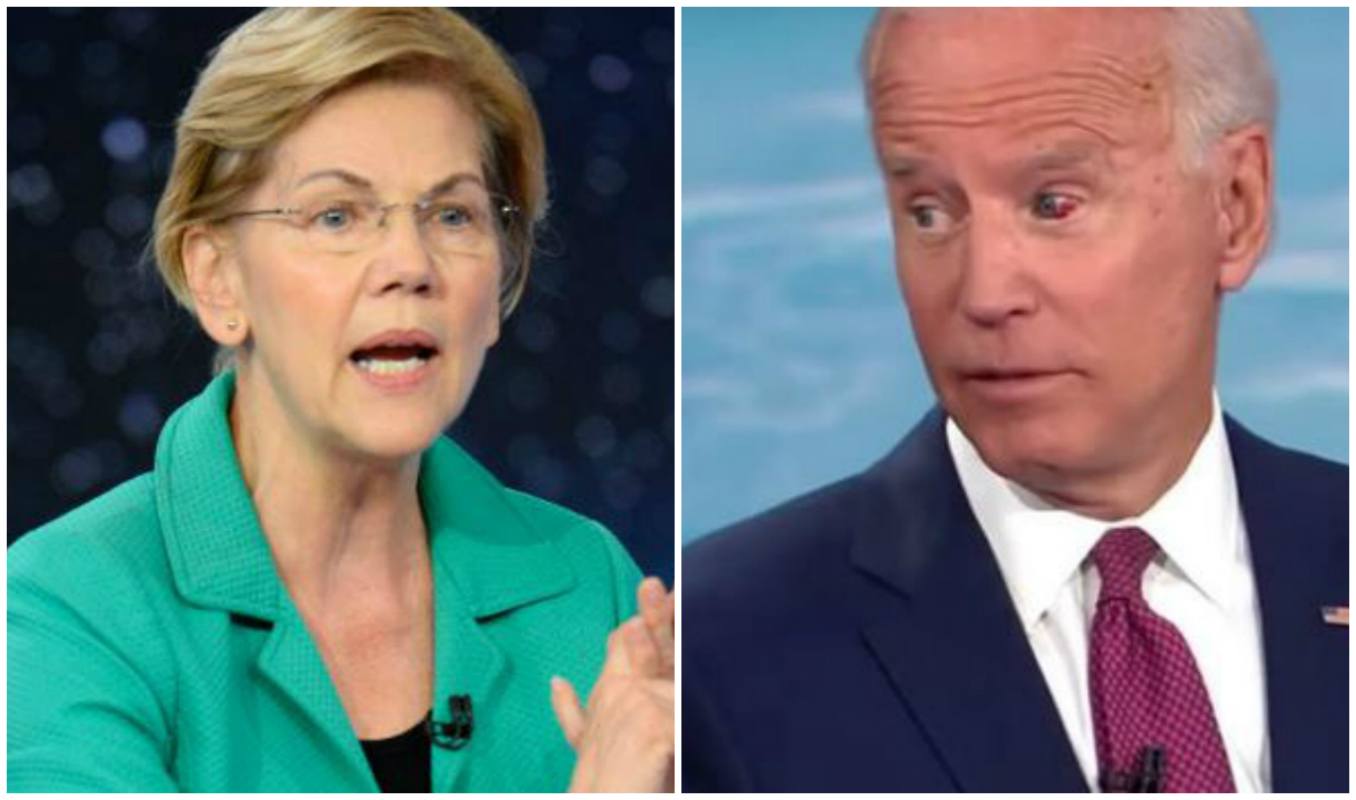 PredictIt bettors snagged up more shares of the 70-year-old Warren winning the party's ticket following a strong performance discussing climate change – an issue critically important to much of the base. Her shares went from 32 cents to 34 cents over the last 24 hours.
The Massachusetts Democrat is now the strong favorite to take on President Donald Trump in the 2020 presidential election.
While some candidates embraced simple lifestyle changes such as washing clothes in cold water, using more efficient lightbulbs, and banning plastic straws, Warren said, "Oh come on, give me a break. This is exactly what the fossil fuel industry wants us to be talking about."
"That's what they want us to talk about. 'This is your problem,'" the senator opined.
Joe's Bloody Run
Former VP Joe Biden remains Warren's closest challenger, but his town hall performance was largely panned by political pundits. The 76-year-old was attacked for his plans to attend a fundraiser hosted by Andrew Goldman, the co-founder of natural gas company Western LNG.
The vice president under President Barack Obama defended the event, saying it doesn't fall out of line with the pledge he signed to turn away donations from fossil fuel companies or related industry lobbyists.
Biden caused plenty of headlines when his left eye filled with blood during the town hall. Officially a subconjunctival hemorrhage, WebMD says blood vessels in the eye can break due to anything from sneezing and coughing, to eye rubbing, trauma, or high blood pressure.
Biden suggested increasing regulations on hydraulic fracturing, but didn't back banning the oilfield production method entirely, as some of his opponents have.
Despite the rough night, Biden remains in second on PredictIt, his shares flat after the town hall at 26 cents. Vermont Sen. Bernie Sanders is the only other candidate – at least in the minds of PredictIt bettors – who currently has any realistic chance of winning the party nomination. His shares are up a penny to 16 cents.
Overseas, where political betting is legal, Ladbrokes has Warren at 2/1 to secure the Democratic Party's nominee. Biden is next at 5/2, and Sanders at 6/1.
Polls vs. Odds
Trump's upset of former First Lady and Secretary of State Hillary Clinton in 2016 shocked pollsters. Some political observers say it's time to focus more on betting markets than polls to forecast election outcomes. 2020 presents another opportunity to determine if the former are more valid measuring tools for elections.
While Warren is the betting favorite, the Real Clear Politics average of 2020 Democratic polls has Biden with a substantial 13.3-point lead. The polls say 30.4 percent of likely voters will pick Biden, and 17.1 percent will select Warren.
As for the 2020 general election, a Trump vs. Biden showdown currently has the Democrat with a nearly 10-point percentage lead over the incumbent.