Paddy Power Goes Ballistic with Odds on Donald Trump, Kim Jong Un Nuclear De-escalation Talks
Posted on: March 9, 2018, 09:00h.
Last updated on: March 9, 2018, 09:13h.
News that US President Donald Trump has agreed to meet with North Korean Supreme Leader Kim Jong Un to talk nuclear de-escalation has global pundits in a quandary. Is North Korea sincere? Is Trump walking into a political trap? Can a scrappy New York billionaire and former real estate developer broker lasting peace and save the world?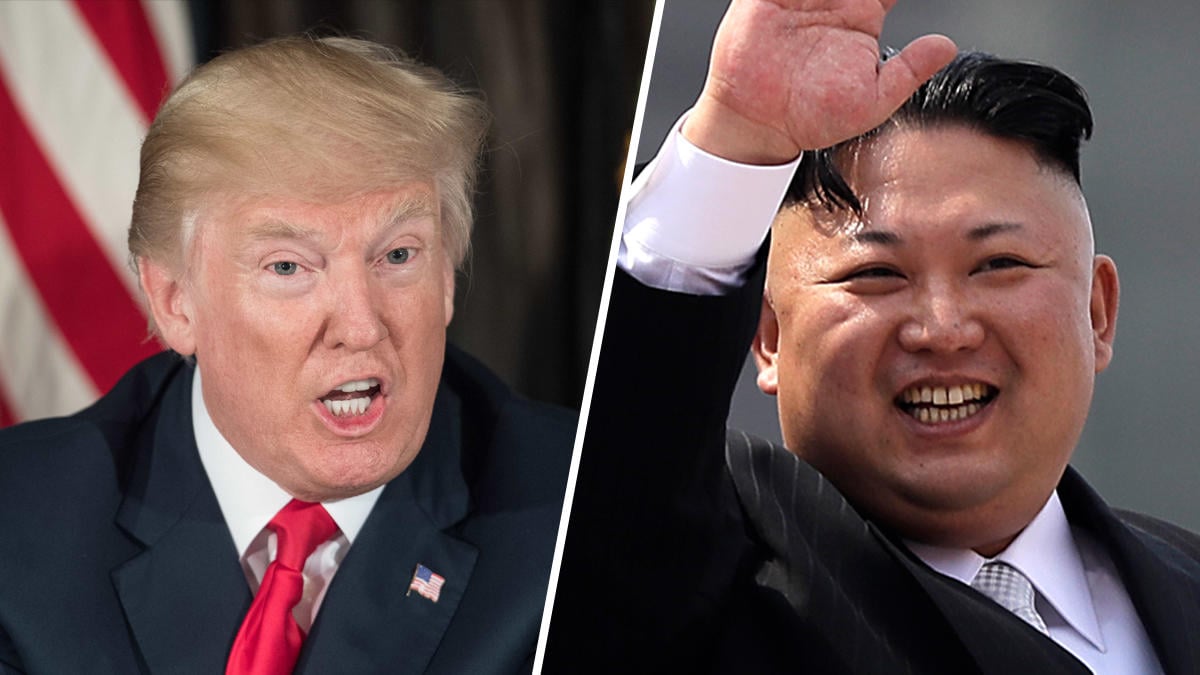 And who will be making all the small talk when the "Little Rocket Man" finally comes face-to-face with an adversary who North Korea's state-run TV has described as a "lunatic mean old trickster and human reject"? Could the most extraordinary diplomatic summit of recent history descend into childish name-calling? And will this extraordinary meeting ever really take place?
Speculation on surprising events is what bookmaker Paddy Power does best, of course. In fact, the UK-based oddsmaker is so obsessed with Trump that it even has its own Head of Trump Betting. The bookmaker regularly offers up outrageous specials, such as "Will Trump convert to Islam?" (50/1). Or "Trump to publicly reference a country that doesn't exist during a 2018 press conference." (10/1).
The odds of Trump suing Paddy Power, incidentally, are currently 50/1.
No Current Doomsday Odds
So, what's Paddy Power's take on the impending summit? Well, for starters, we had hoped they might lengthen their odds on the end of the world, but no such luck.
In August of last year, Paddy Power slashed the odds on Armageddon from 500/1 down to 100/1, after Trump announced North Korean nuclear threats would "be met with fire, fury and frankly power the likes of which the world has never seen before."
To put that into perspective, the odds of Leicester City winning the English Premier League in the 2015-16 season were much more unlikely at 5,000/1, and that actually happened.
Sadly, however, Paddy Power is not currently offering odds on the end of the world at all, which could be a good omen, or it may just be a regulatory issue, since this is a bet that is impossible for the customer to collect on should it actually come to pass, and therefore, possibly, illegal.
Beautiful New Friendship?
The Irish bookie is now offering 2/1 on Trump visiting North Korea during his first term in office. Meanwhile, the odds on Trump not meeting Kim Jong Un in 2018 at all are 7/4, or around 36 percent.
But several new betting propositions indicate that Paddy Power sees a thawing of diplomatic relations, and even — gasp! — the possibility of friendship blossoming between Trump and Kim Jong Un, although the Supreme Leader has actually sentenced the US president to death.
For example, the odds of Kim emigrating to America are 50/1. Kim demanding his face be etched onto Mount Rushmore, perhaps a concession to scrapping his nuclear program, is a 100/1 longshot. Even longer are President Trump's chances of winning the North Korean Amateur Golf Open: at 500/1, Paddy Power clearly doesn't rate his swing.
Meanwhile, the odds of Kim Jong Un opening a Paddy Power bookmaker store in North Korea are 1/2, which means it's more likely to happen than not. Do they know something we don't?