Delaware Online Gaming Soars 62 Percent in 2016
Posted on: January 17, 2017, 11:52h.
Last updated on: January 17, 2017, 01:37h.
Delaware online gaming had its best online gaming year to date in 2016. The state's three internet casino operators collectively generated $3 million in net revenue, a 62 percent premium on 2015.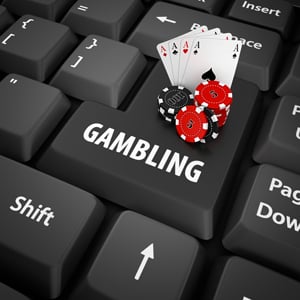 The strong 12-month run came to a close with yet another solid performance in December. Gaming win came in at $229,987, a 29 percent year-over-year gain and the state's best month since August.
The First State was the first to legalize online gaming in 2013, but Nevada was first to market after following Delaware's lead in passing internet casino legislation.
Today, the two states, plus New Jersey, remain the only three jurisdictions in America with authorized internet gambling. The Garden State remains the most dominant market due to its substantial population advantage.   
Like Delaware, New Jersey had its best year since its iGaming inception. Online gaming there totaled $196.7 million, a more than 32 percent jump, and helped Atlantic City casinos post their first positive yearly financial summary in a decade.
Nevada only permits internet poker, and while online revenues for the card game aren't published publicly, the state's land-based casino sector enjoyed its best year since 2008. December earnings haven't yet been released, but statewide, Silver State casinos will beat their 2008 performance that totaled $11.59 billion.
Delaware Park Leads Way
Online gaming in Delaware is operated through the state's three horse racetracks. Dover Downs, Delaware Park, and Harrington Raceway are all racino venues that compliment racing.
Delaware Park, which is located in the northern part of the state near the largest city of Wilmington and roughly 40 miles southwest of Philadelphia, was responsible for $1.4 million of the state's total iGaming take.
Dover Downs, centrally located along Route 1, the state's major artery, was second with just a little more than $1 million. Harrington Raceway finished a distant third with $534,000 in earnings.
While Delaware Park is the undisputed 2016 winner, Dover Downs had its moments. The track generated $95,916 in net winnings last month, a slight victory over Delaware Park's $93,849 total.
But of the 12 months, Delaware Park was the highest earner in 10.
Unpredictable is Predictable
Delaware online gaming revenues fluctuate wildly in terms of percentages due to the small size of the market. Predicting net wins for operators is a difficult task.
For instance, Delaware Park collected $130,501 in August. In September, its total came in at $76,997, a nearly 41 percent drop in just 30 days.
September had five Fridays plus a long Labor Day holiday weekend, and bettors were active on their computers as summer came to an unofficial close. Total wagers totaled over $5 million, substantially more than the $3.15 million bet in August.
But it's of course all about the win and hold for casino companies, and in September Delaware Park bettors won handsomely on the digital tables. Of the $4.299 million wagered at internet casino tables, $4.288 million was paid out to players.
Similar Guides On This Topic
Latest Casino Stocks:
Retrieving stocks data...
Retrieving stocks data...
Retrieving stocks data...
Retrieving stocks data...
Retrieving stocks data...