Caesars' Bid To Dismiss Creditor Lawsuits Shot Down By Judge
Posted on: March 20, 2015, 10:51h.
Last updated on: March 20, 2015, 10:51h.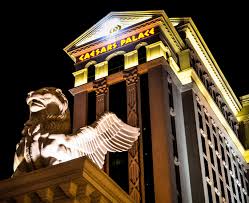 Caesars Entertainment has failed in its bid to have litigation dismissed by a Delaware judge this week, despite arguing that the "material uncertainty" engendered by the lawsuit against it "raises substantial doubt about the company's ability to continue as a going concern."
It's the first time the casino giant has used foreboding language when describing its long-term future, as it continues to battle its second-lien bondholders over an increasingly complex bankruptcy case.
Caesars Entertainment wants to put its main operating unit, Caesars Entertainment Operating Corp. (CEOC), through Chapter 11 proceedings in order to restructure its industry-high debt.
However, the second-lien bondholders are suing, claiming that a number of CEOC's assets were fraudulently transferred to Caesars Entertainment and other subsidiaries for the benefit of its controlling private equity backers.
We Come to Bury Caesars
This left CEOC with distressed assets and an inability to pay it $18 billion debt load, they argue, while placing the most valuable assets out of the reach of the bondholders. They also accuse the company of creating a "good" Caesars and a "bad" Caesars; one to hold the valuable properties, the other to hold the debt.
Caesars argues that it paid good value for the assets taken from the operating unit, which include Caesars's World Series of Poker rights, the Octavius Tower, Planet Hollywood Resort & Casino in Las Vegas, Harrah's New Orleans, Bally's Las Vegas and the Total Rewards customer loyalty program, among others.
Lawyers for the casino giant have asked that the parent company, Caesars Entertainment, be protected from legal action during the course of the bankruptcy filing of CEOC. But on Wednesday the judge rejected a bid to dismiss or stay the action.
Beware the Ides of March
It's been a bad couple of weeks for Caesars. Last week Judge Benjamin Goldgar, who is hearing the case in Chicago, appointed a court-ordered examiner with unlimited time and budget to investigate the asset transfers and any resulting conflicts of interest.
The initial request for an examiner had come from Caesars itself, but only in relation to seven transfers challenged by the lawsuit. A spokesman for Caesars declined to comment on the decision.
Then, at a hearing of the Gaming Control Board, the company was quizzed by board members on the cessation of pension payments to ex-employees. It's understood that 63 former workers, from executive level down, are owed nearly $33 million in retirement payments as part of a supplemental plan the company inherited through previous acquisitions.
Caesars' attorney Steven Pesner told the board that the company was "looking into" the matter, but also warned that it was facing "the largest and most complex bankruptcy in a generation."