Wynn Room Renovations Previewed Inside Wynn at Home Store at Wynn Plaza
Wynn fans can now get an in-person look at the decor which will populate the resort's upcoming hotel room renovation at Wynn Las Vegas.
The Wynn at Home store in Wynn Plaza now boasts furniture, artwork, decorative accessories and other items which will be rolled out in the room renovation slated for 2022.
Word of the store's recent "transformation" was shared via an internal communication by Todd Lenahan, President and Chief Creative Officer of Wynn Design & Development.
Then again, it's us, so is any "internal communication" really "internal"?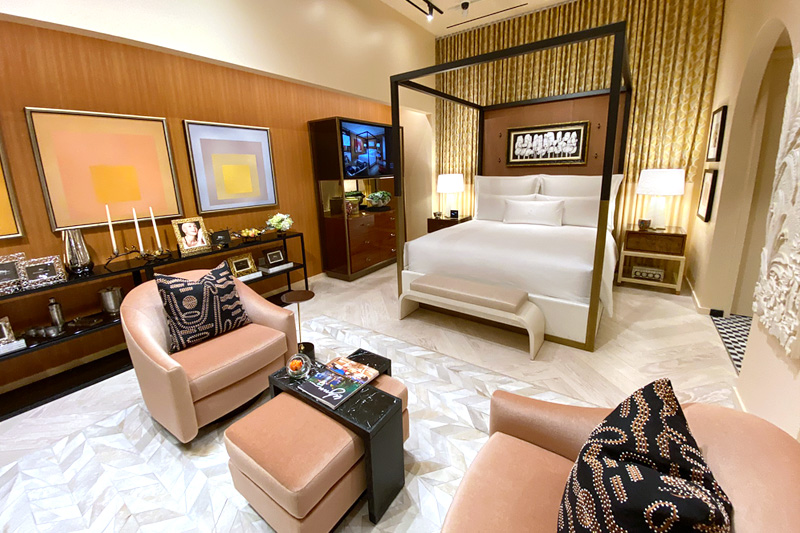 Those who pop in at the Wynn at Home store can see photos of what the new Wynn rooms and suites will look like, too.
The room overhaul was delayed due to the pandemic.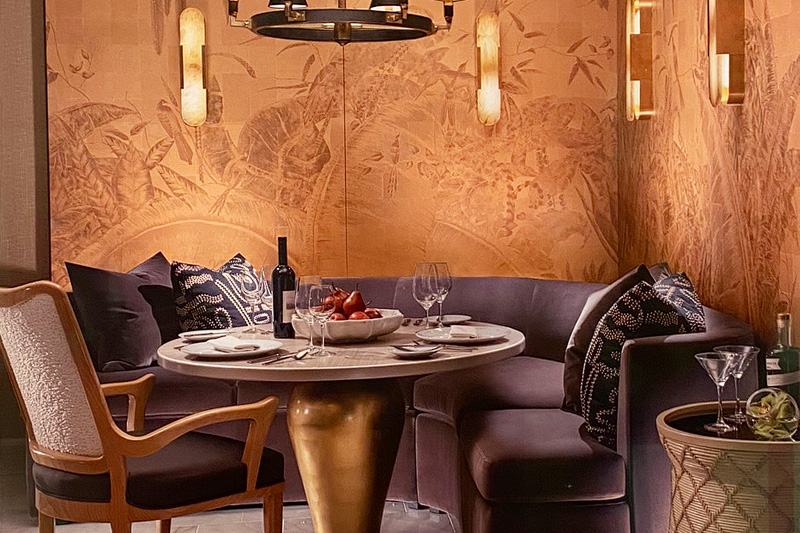 The store is more than just a preview of things to come, of course.
Guests can purchase the items on display, and can get things like Wynn robes (comfy AF) and even Wynn's signature fragrance to tide them over until their next Wynn visit.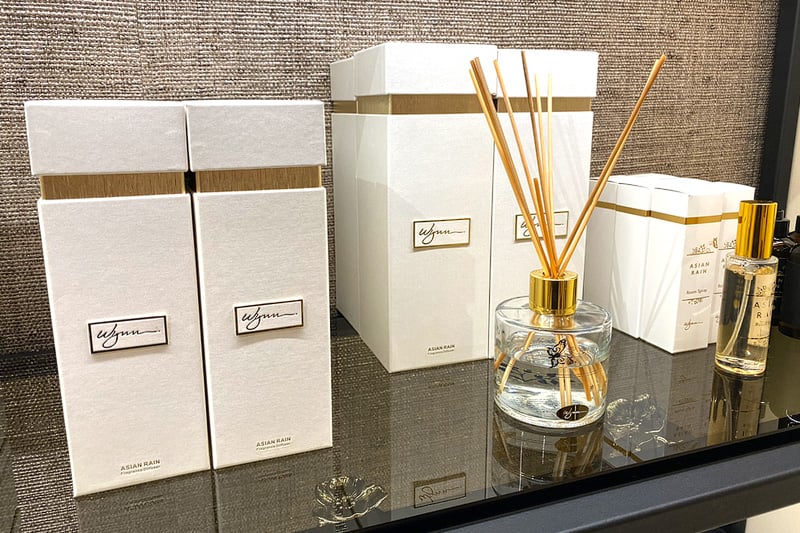 Lenahan says, "In the store, before the redesign, we presented a lot of the in-room products that are found in our hotel rooms, such as our bedding and some of our bath amenities. With this new design, we've introduced a whole new layer of products and elements that tell the story about the renovation for the Wynn Las Vegas tower in 2022."
Lenahan makes the point all the items in the Wynn at Home store are custom and exclusive to Wynn Las Vegas, the furnishings aren't available at any other retailer in the world.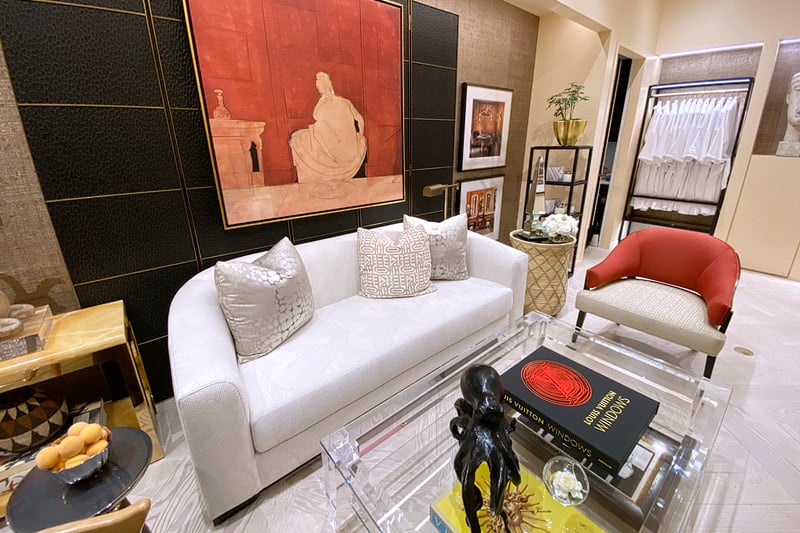 Lenahan continues, "You'll see that the rooms have greater layers than we've had in the past. They're rich, they're textural, they're every bit as colorful, but in a way that feels more like a fantastic residence than it feels like a hotel room."
Some of the items on display will be in all the new Wynn rooms, some will be utilized only in villas and suites.
We are not an interior design person, but we pretty much loved everything on display in the Wynn at Home shop.
Todd Lenahan had big Berlutis to fill when he inherited the Wynn design gig from superstar designer Roger Thomas. Thomas, longtime collaborator of disgraced former casino mogul Steve Wynn, retired at the end of 2019.
In our layperson's humble opinion, Todd Lenahan is kicking ass and taking swatches. Or something.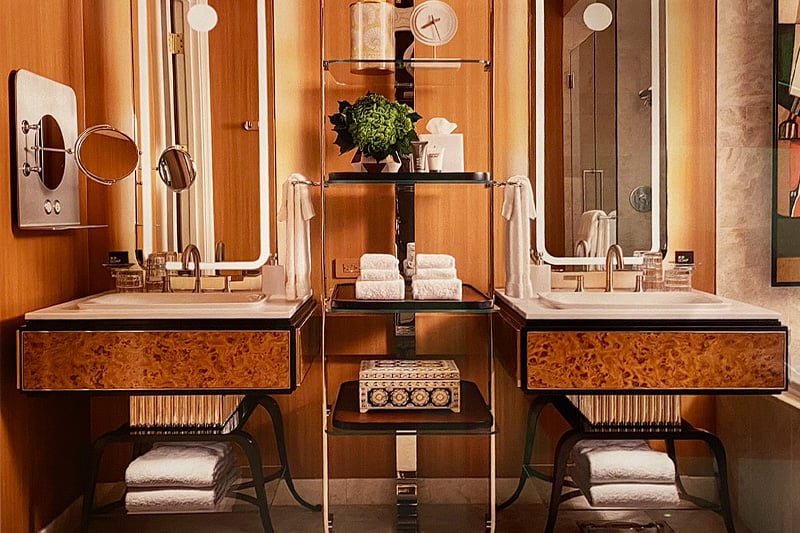 It's worth noting guests can use their Wynn Rewards comp dollars to make purchases at the Wynn at Home store.
There's a new program in the works called Shop Wynn Rewards. This program allows customers to use their comp dollars to purchase a variety of products. We got a sneak preview of what's in the works.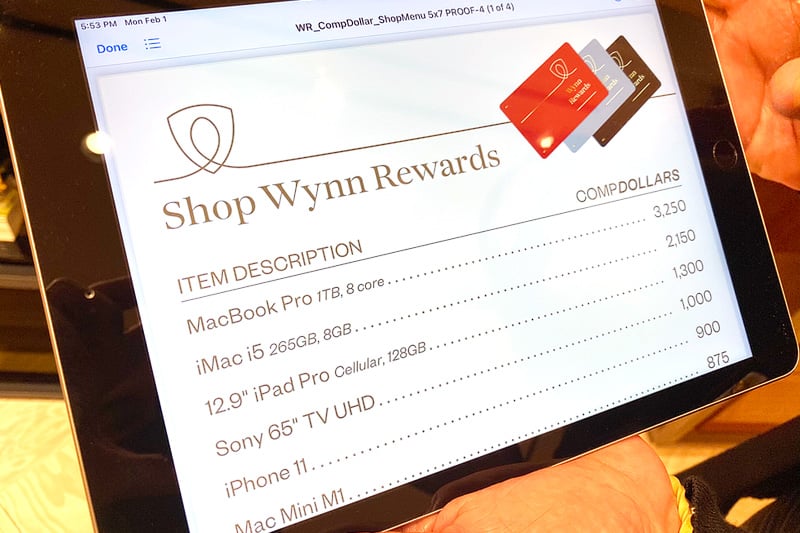 The Wynn at Home store is open 11:00 a.m. to 7:00 p.m.
When we stopped by, it was very quiet at Wynn Plaza (one of the reasons Wynn Resorts parking is free, at least for the time being).
Wynn Plaza has rearranged some of its art, including swapping out its Smiling King Bear sculpture (the thought was it was blocking the view of the mall from potential customers) with the $3 million Arrows and Flower Neon Sign.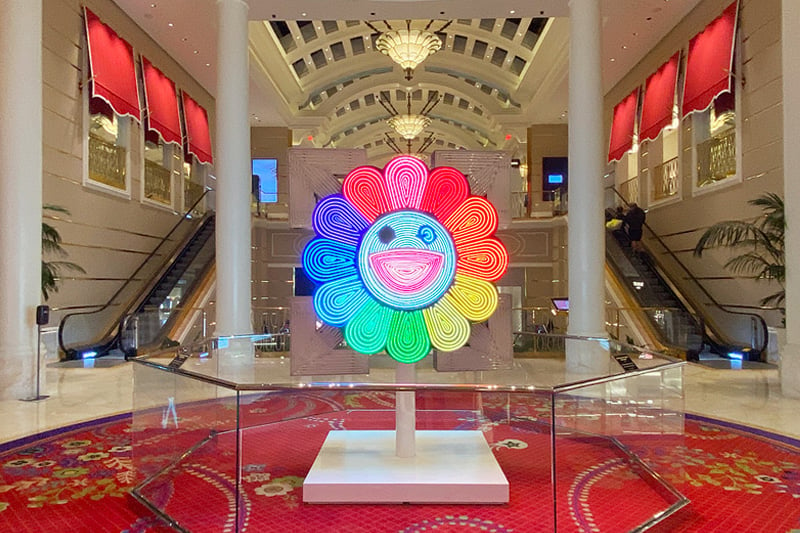 Wynn Plaza has under-performed since it opened (with half the anticipated number of tenants) in 2018, and we suspect the lack of international travelers has caused the situation to worsen in recent months.
Which is a shame, because Wynn Plaza is stunning, opulent and immaculate. While you're there, we guarantee you'll see things you never knew existed. You probably can't afford anything, but that's hardly the point.
This place is far too awesome to be this empty, so put Wynn Plaza and the Wynn at Home store on your Vegas must-do list.
Here's more from the Wynn at Home store.