World Series of Poker Dates Set for 2023
The World Series of Poker (WSOP, as the kids call it) has announced dates for its 54th annual tournament, May 30 to July 18, 2023.
That's pretty much the whole story, but we can't do a story with one sentence, so we're going to whip up some filler because we love you and want you to have something to do to avoid interacting with your family or, you know, your "job."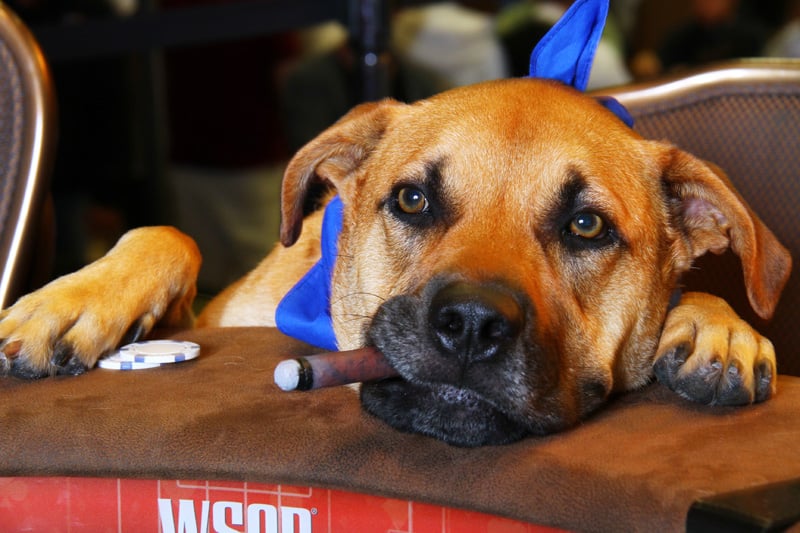 The WSOP's "Main Event" happens July 3-17, 2023.
The 2022 "Main Event" was the second-largest field in the history of live poker, with a $80,782,475 prize pool and 8,663 entrants. Before you get too excited, remember, entry into the "Main Event" is $10,000.
WSOP will take place at Horseshoe Las Vegas (still Bally's for a few days) and its conjoined resort, Paris.
It's still a little weird that WSOP will be at Horseshoe (it was held at Rio forever), as the tournament got its start at Binion's Horseshoe, downtown, in 1970.
A few years ago, then-Harrah's Entertainment (now Caesars Entertainment) bought Binion's, took the WSOP and Horseshoe brands, then sold Binion's again.
The last WSOP played at Binion's was in 2005.
Caesars Entertainment is really playing up the history of the Horseshoe brand, although it's weird to do so given the circumstances.
This is awkward on so many levels. Caesars Ent. has no real connection to the Horseshoe brand other than taking it (and the WSOP brand) when they bought Binion's, it's a strange marketing angle. The proof of "gaming excitement, good odds and service" are in the pudding. Let's go! https://t.co/D2EJbgQcLI

— Vital Vegas (@VitalVegas) December 7, 2022
The hope is the rebrand of Bally's to Horseshoe (expected to happen shortly) will inspire Caesars Entertainment to get back to the basics of what makes players happy. "Gaming excitement, good odds and friendly service."
Every Las Vegas casino should just sort of repeat that phrase over and over like a mantra. The perception of Las Vegas as a value destination with great service is on life support. Don't get us started.
Anyway, the WSOP!
The WSOP that happened earlier this year (2022, in case you're skimming) had 197,626 entrants from 100 countries and the prize pool was $348 million.
Fun fact: Over the history of the WSOP, the tournament has awarded $3.63 billion in prize money, or about what Elon Musk spent on Cinnamon Toast Crunch this month.
In related news, Bally's/Horseshoe recently reopened its poker room and it's pretty fancy.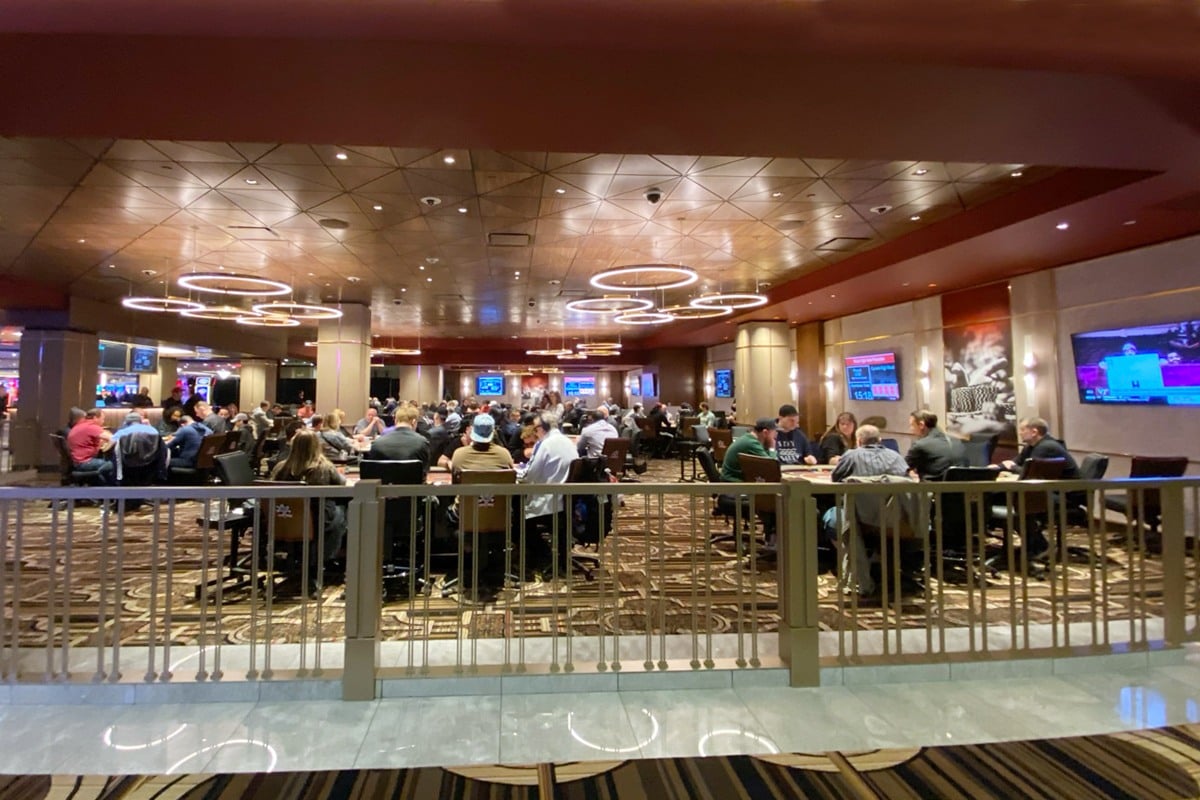 If you've never been to the WSOP, it's unique in a number of ways. While we are not a poker expert, here are some of thoughts about the WSOP.
It's a lot of sitting.
It's about 90% male. No woman has ever won the "Main Event."
The language is colorful.
Tournament poker really took off after Chris Moneymaker won the Main Event in 2003.
Everyone's secretly rooting against a player named Phil Hellmuth.
We told you this is all filler, so if you're looking for poker insights, good luck with that.
There are a number of theories about how poker got its start, including something about 10th century China, a Persian game named "As Nas" and Poque, a 17th century game played in France.
Personally, we're a fan of the Poque origin, just because it's the easiest one to turn into a sexual joke.

While the World Series of Poker appears to be going strong, the number of poker rooms in Las Vegas has been declining in recent years, largely due to the fact poker rooms don't generate much revenue for casinos.
There were 31 poker rooms in Las Vegas prior to the pandemic, now there are 19 or so. It's not really the pandemic's fault.
Casinos have been looking for a reason to close poker rooms for some time, ditto buffets, the pandemic just provided cover.
Here's a list of the open poker rooms in Las Vegas.
Poker is a weird game because players don't play against the casino, they play against the other. There's also some skill involved. We say some, because mostly it's luck, and that's the reason so few have won the "Main Event" more than once.
A small handful of players have won the WSOP twice, just two (Johnny Moss and Stu Ungar) have won it three times.
In recent years, winners of the WSOP have been random dudes of which most people have never heard. Which is part of the allure of the WSOP. Random dudes can win millions of dollars playing a card game, and they don't have to travel with a group of buddies from MIT.
We have played poker a few times, but never in a tournament. We won quite a bit of money, despite not having a clue what we were doing. We just got lucky and had great cards. This made our fellow players very happy for us, from what we could tell. Several tried hard to maintain their "poker face," though, and we're fairly sure the threats of violence were just good-natured ribbing.
Speaking of "Poker Face," did you know the lyrics to Lady Gaga's hit song are actually pretty dirty? We did not learn this until recently, but OMG.
Well, we appear to have distracted you from your life for a couple of minutes, so we'll wrap this up.
Find out more about WSOP at the official Web site.
In case you missed it, WSOP happens May 30 to July 18, 2023 at Horseshoe Las Vegas.
We might see you there. We'll be wearing a hoodie, sunglasses and headphones. We have no idea why, but just play along.