Ten Las Vegas Restaurants Rank Among Highest Grossing in U.S.
We love a good listicle, and the annual list of "Las Vegas Restaurants Making Serious Bank" is one of our favorites.
Each year, about 10 percent of the "top 100 highest grossing restaurants in the U.S." list features restaurants located in Las Vegas, the 2022 ranking is no different.
This year's top-ranking Las Vegas independent restaurant for gross revenue is Top of the World at Strat, raking in an impressive $25.7 million. Top of the World sits in seventh place on the top 100 list of U.S. restaurants with the highest gross revenue, with an average check of $133 and an estimated 218,000 meals served.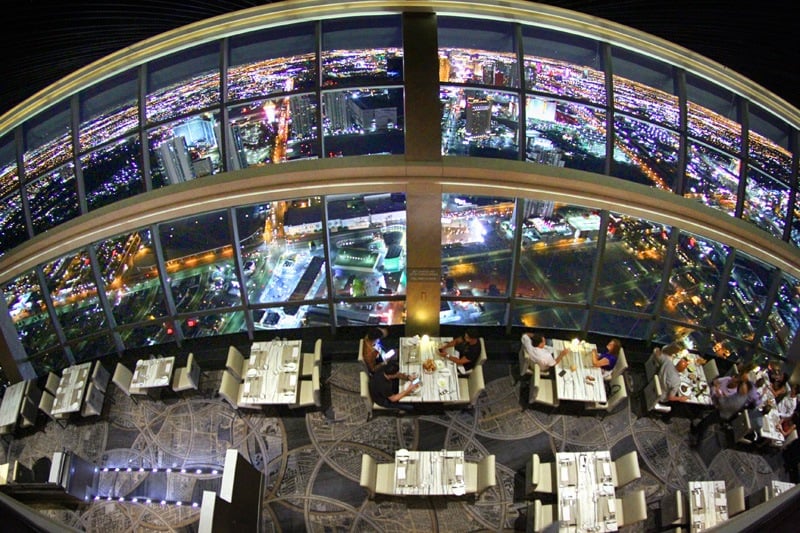 Here's a rundown of the 10 Las Vegas restaurants that made the top 100 list for 2022, along with the estimated gross revenue and ranking of each.

7. Top of the World at Strat – $25.7 million


25. Joe's Seafood, Prime Steak & Stone Crab at Forum Shops – $20.5 million


29. Bazaar Meat – $20 million


32. SW Steakhouse at Wynn Las Vegas – $19.3 million


47. Hell's Kitchen at Caesars Palace – $16.9 million


49. Lavo at Palazzo – $16.5 million


50. Prime Steakhouse at Bellagio – $16.4 million


52. Mon Ami Gabi at Paris – $16.3 million


69. Delmonico Steakhouse at Venetian – $14.5 million


80. Beauty & Essex at Cosmo – $12.7 million
A couple of notable omissions—Carmine's at Forum Shops and Virgil's at the Linq promenade didn't make the cut this year despite being on the list in 2020. The list wasn't published in 2021.
As for Top of the World's topping the chart of highest-grossing restaurants in Las Vegas, the view's the thing.
As we've shared, a number of Las Vegas restaurant's now charge to reserve "premium" seating (i.e., seats with the best views), Top of the World among them. Such fees aren't used in the top grosses ranking, but speaks to the appeal of a spectacular view. On a related note, The Strat now charges for "premium" parking, too, giving a whole new meaning to "gross revenue."
The list of top grossing restaurants in Las Vegas makes for a solid must-try list.
Our favorite is probably Joe's Seafood, Prime Steak & Stone Crab at Forum Shops. We don't do seafood, but our friends rave about the place and the bone-in filet is consistently magnificent.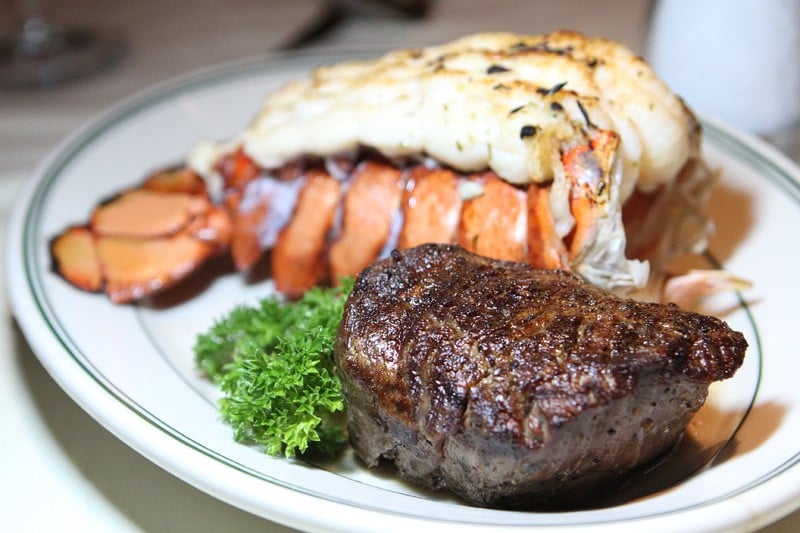 Other offerings are proficient, like Hell's Kitchen and Beauty & Essex. They're obviously popular, though, so what do we know?
Mon Ami Gabi at Paris is a consistent moneymaker. Again, the view makes it a must-try. Mon Ami Gabi should send a monthly thank-you note to Bellagio's fountains.
You can see the full list of top grossing U.S. restaurants through the miracle of the Internet, and we'd love to hear from you about your favorite restaurants in Las Vegas, as long as your opinion aligns with ours, of course. Otherwise, keep it to yourself.
Update (11/20/22): It's worth noting these revenue numbers are estimated, and a trusted Las Vegas restaurant insider says the published numbers are off. Joe's is actually closer to $35 million in gross revenue. SW is expected to earn more than $30 million, same with Hell's Kitchen. Gordon Ramsay Steak at Paris, which didn't make the official list, will have estimated revenue in 2022 of $23 million.