Safely Take Part in Political Upheaval, Right Here in Las Vegas
The toppling of a statue of Vladimir Lenin made worldwide news in recent days. Protestors in Kiev, Ukraine pulled down and dismantled the Lenin statue to make a statement about blah-blah-blah European Union blah-blah Russia.
We couldn't care less about what they were protesting. As an America-based blog, we are obligated to not know very much about things that don't happen in America. It's the law. We just want to point out Las Vegas has its own statue of Vladimir Lenin, at Red Square in Mandalay Bay.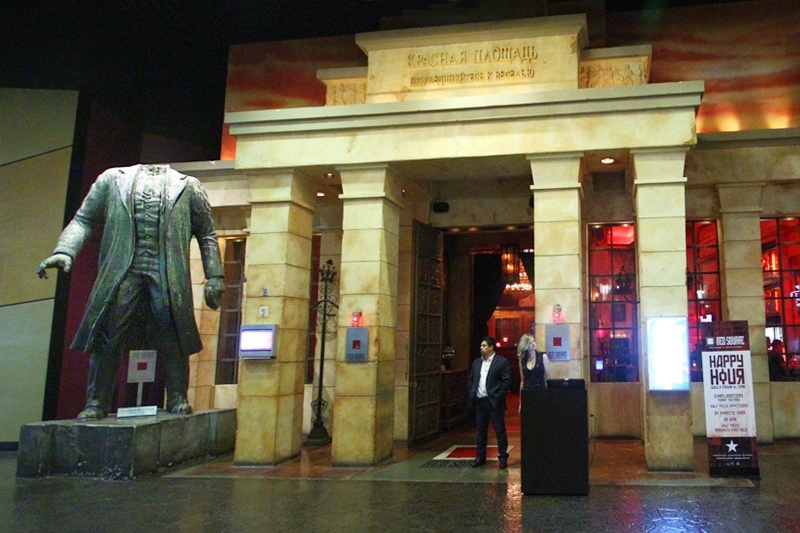 Las Vegas is so far ahead of the curve on the not-liking-Lenin curve, the statue at Red Square also comes pre-pooped-upon, pigeonwise.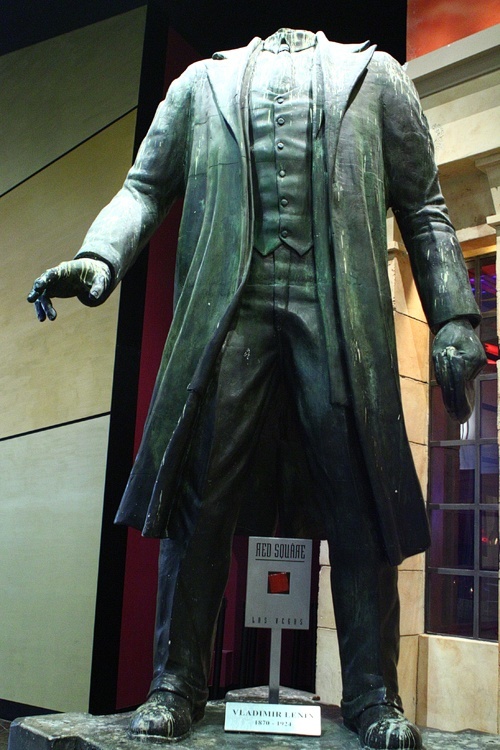 While you're gawking at the Lenin statue to show your support of Ukrainians, you might want to actually enter Red Square. The decor is striking, and we hear there's a sweet happy hour, too.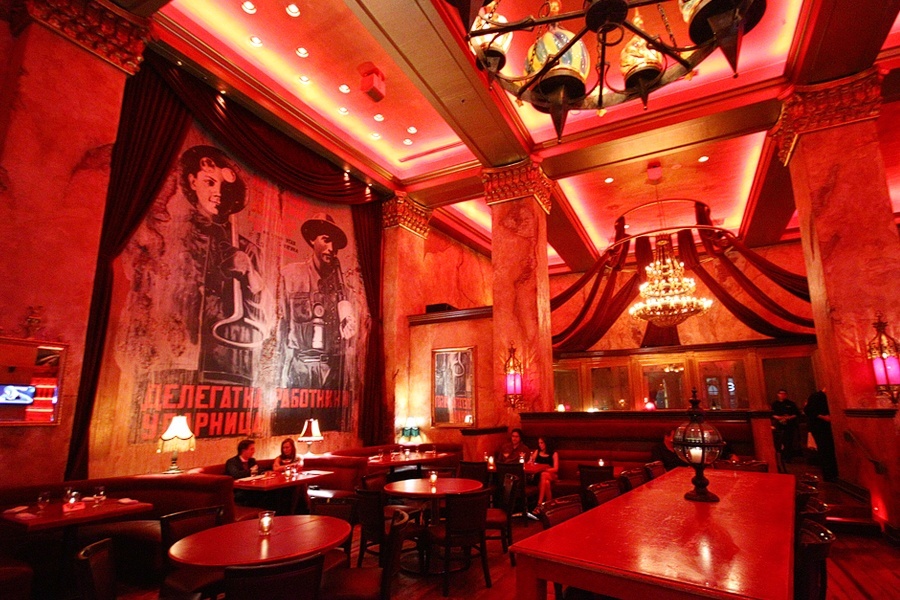 The happy hour at Red Square runs from 4:00 p.m. to 7:00 p.m. Guests can enjoy a free vodka tasting, half-price appetizers, $4 domestic beer and other specials.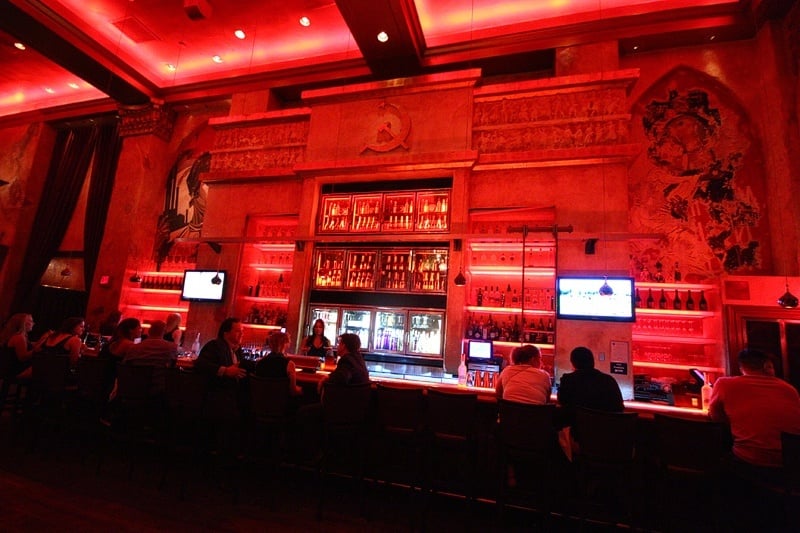 If you're into vodka at all, Red Square is the place to be, with about 200 different brands from more than two dozen countries.
Then again, it's Vegas. Indulge. You're likely to leave so blitzed, you'll feel like toppling a government. We suggest Guinea Bissau, despite our having no clue whatsoever where that might be.
Fair warning: When you drink vodka to excess, the "upheavals" you experience may have nothing whatsoever to do with politics.