Retro by Voltaggio Shares Priceless Menu
A longtime restaurant at Mandalay Bay is being replaced.
Aureole quietly closed April 10, 2023, and a "pop-up" restaurant, Retro by Voltaggio, officially opens May 1, 2023. Read more.
We've got the menu.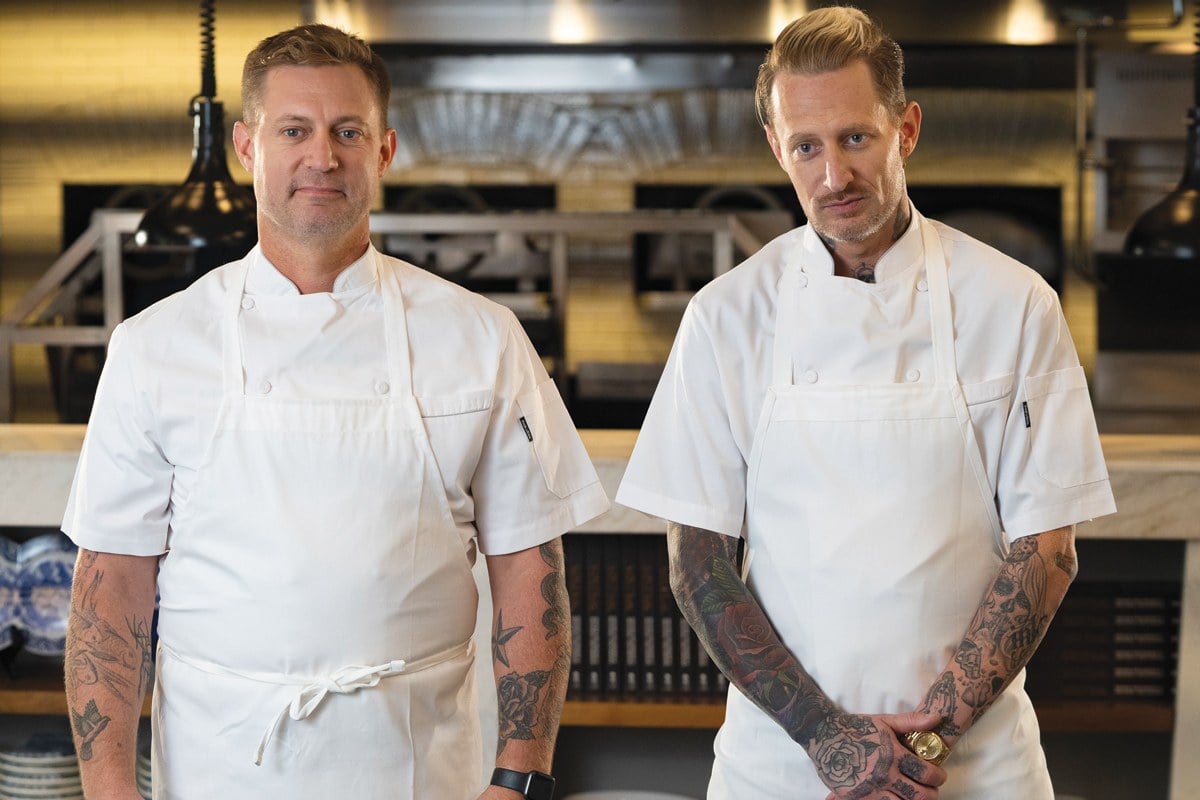 Retro's chefs, Michael and Bryan Voltaggio, have a strong following, so those fans are likely to be more impressed by the menu then we were.
The menu was discreetly posted on Mandalay Bay's official Web site.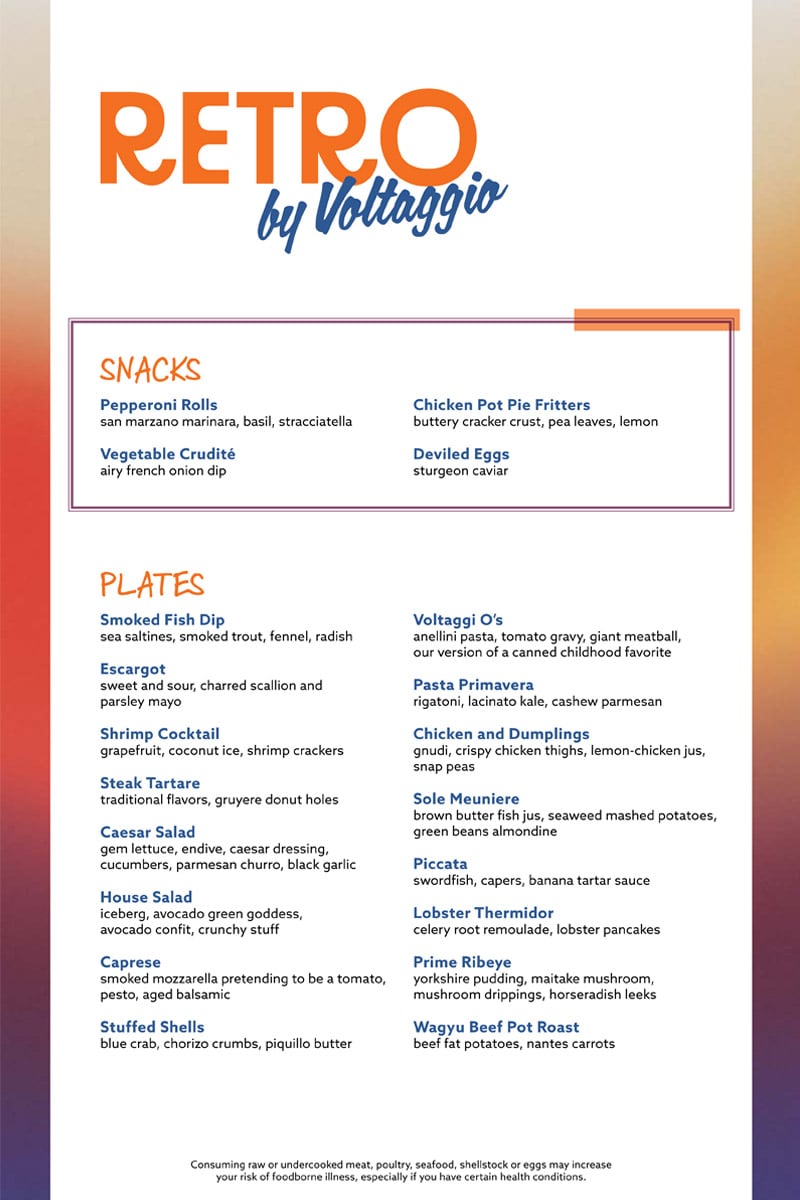 The offerings look tasty, but the menu is decidedly petite.
It's worth noting the menu doesn't have prices. There are a few possible reasons for this, exactly none of which are, "The prices are so low, you'd go into cardiac arrest, so we're keeping them secret for now!"
The other reasons are "surge pricing" and "fear of commitment."
Restaurants often provide menus without prices so prices can be adjusted based upon demand, sometimes called "dynamic pricing," such as with rideshare services.
In other instances, prices may not be set, but chefs want to entice diners with their culinary magic, anyway.
For the most part, "If you have to ask, you can't afford it."
While the restaurant officially opens May 1, the soonest reservations are for May 3 and beyond.
The Retro menu is modest, but that's probably wise. The Voltaggio brothers would rather under-promise and over-deliver, rather than the other way around.
If you're unfamiliar with these guys, this is what is says in their bio: "The brothers became famous when their sibling rivalry caught attention on the Emmy award-winning seasons of Bravo's 'Top Chef.' After Michael won 'Top Chef' in Season 6, (Bryan came in second), the brothers combined forces to build a restaurant empire together that includes modern seafood restaurant Estuary at CityCenterDC's Conrad hotel and fine dining steakhouse Voltaggio Brothers Steak House at MGM National Harbor. Michael and Bryan appear regularly on the Food Network as judges, hosts and competitors. They are featured together and separately across several programs as they continue to push the culinary envelope on and off camera."
The foodies we know get kind of swoony when you mention these guys, so we look forward to checking out Retro by Voltaggio when it opens.