Red Rock Resort Opens Lotus of Siam and High Limit Slot Lounge
Red Rock Resort may not be in your usual rotation of Las Vegas casinos, as it's 15 minutes west of The Strip, but now might be a good time to check it out.
The resort recently opened Lotus of Siam, a new outpost of the acclaimed Thai restaurant, and also unveiled a new high limit slot lounge.
Both are "hawt," as the kids say. Or did in 2010. In other words, exemplary, yo.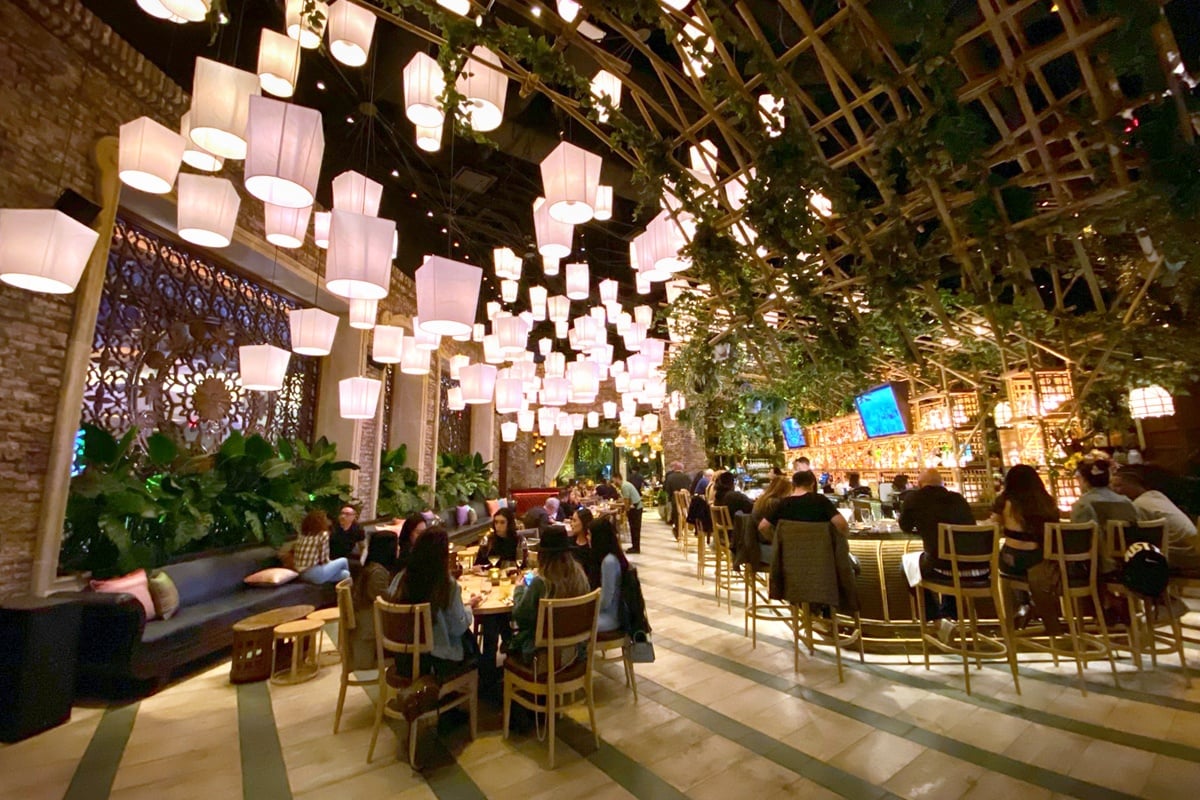 Lotus of Siam is still in a sort of soft opening period, but it's already going like gangbusters.
Today we learned the term "gangbusters" comes from a radio show that aired from 1937 to 1957 called "Gang Busters." The crime show opened with loud noises, like sirens and gun shots, hence the term became associated with something that's off to a strong start.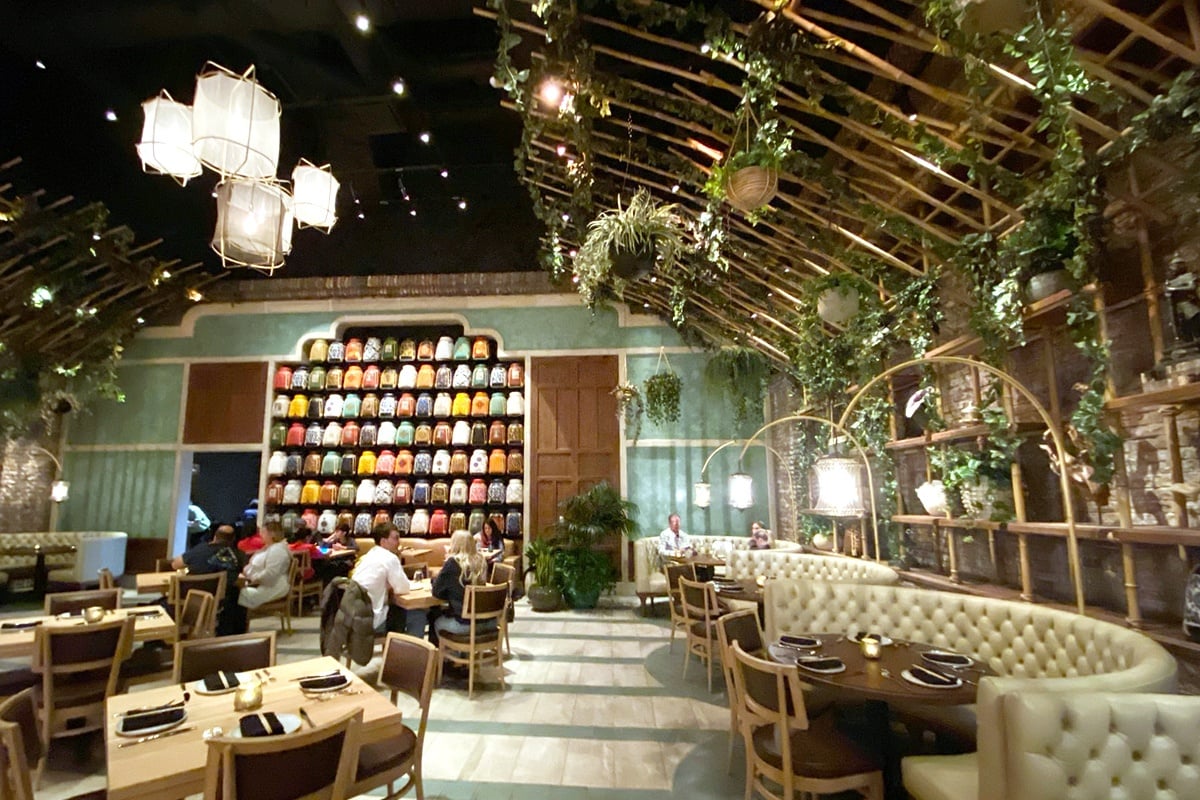 The venue is stunning and definitely stands out at Red Rock Resort.
One of the reasons the restaurant looks so amazing is it's a partnership with Bua Food Group, owned by Penny Chutima and Lou Abin. Chutima's family owns Lotus of Siam.
Abin knows a little something about hospitality and dining experiences, as he was with Tao Group for 20 years. He oversaw the company's restaurants and nightlife venues at places like Beauty & Essex, Lavo Italian Restaurant, Marquee Nightclub, Tao Asian Bistro and Nightclub and Tao Beach.

During our first visit to Lotus of Siam, the place was still so fresh, no food was being served at the bar, but it's available now. There are 70 items on the menu, so it took a minute for the kitchen staff to get their footing.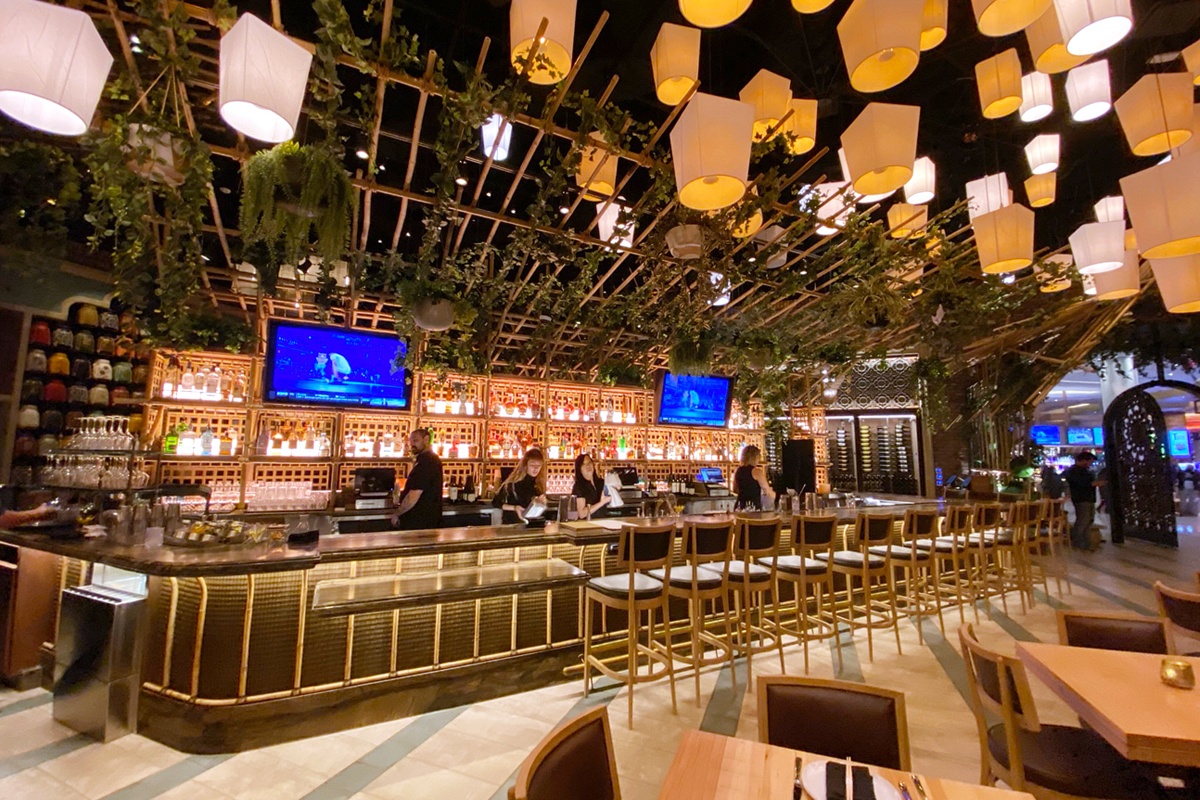 While we haven't had a chance to dine at Lotus of Siam yet, we'll definitely try it based purely on the reputation of the original spot where everything is amazing. We accidentally ate the wrapper of our straw one time at Lotus of Siam, and it was delicious.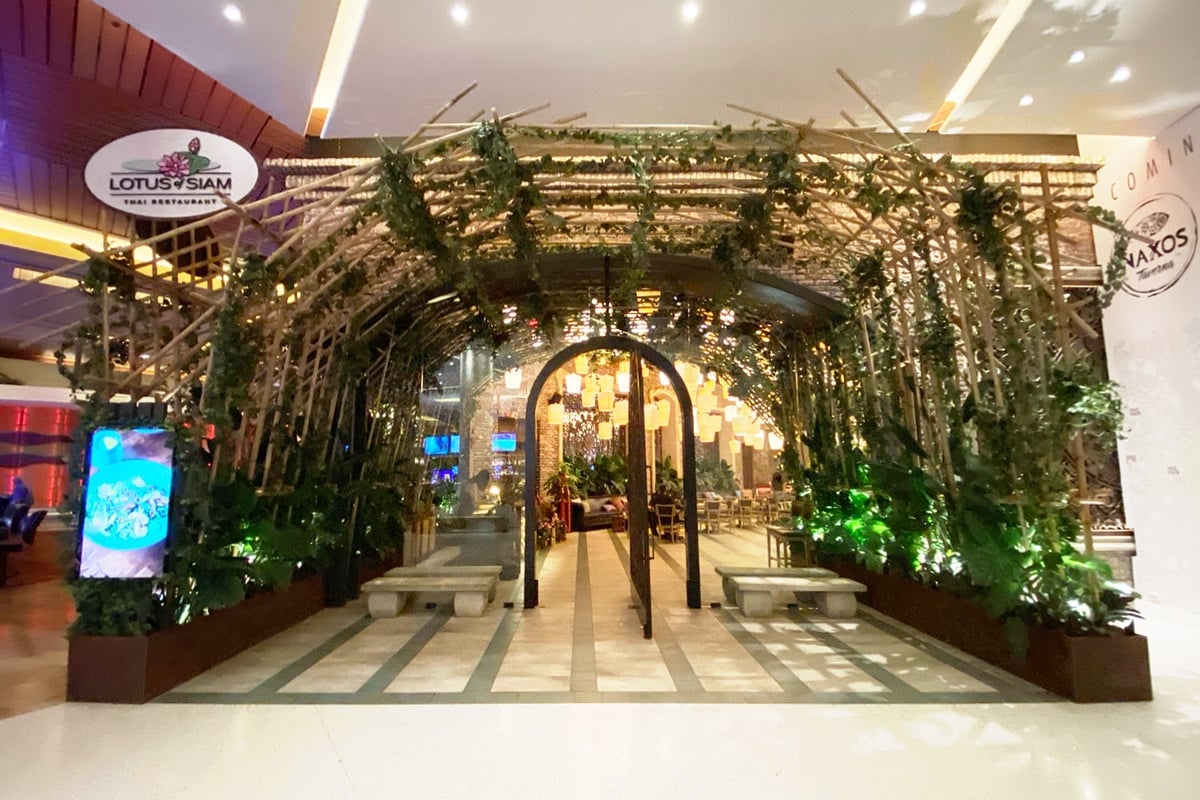 The Lotus of Siam menu is available for viewing via the miracle that is the Internet.
By our count, Lotus of Siam has more dishes that sound dirty but aren't than any other Las Vegas restaurant, and we can't wait to dive headlong into the menu.
Lotus of Siam opens @RedRockCasino on Nov. 11. Here are some menu highlights that sound dirtier than they really are: Suki Sauce, Saam Rod Sauce, Chu-Chee, Kang Hung Lay, Yum Tale and Nam Prik Hed. Details: https://t.co/ndTvnk19bh pic.twitter.com/H3ojwc395H

— Vital Vegas (@VitalVegas) October 19, 2022
Also new at Red Rock Resort is a long-awaited high limit slot room.
Red Rock wisely split up its machines and tables (there's another high limit slot area on the casino floor). High limit table games players and high limit slot players don't like to mingle very much.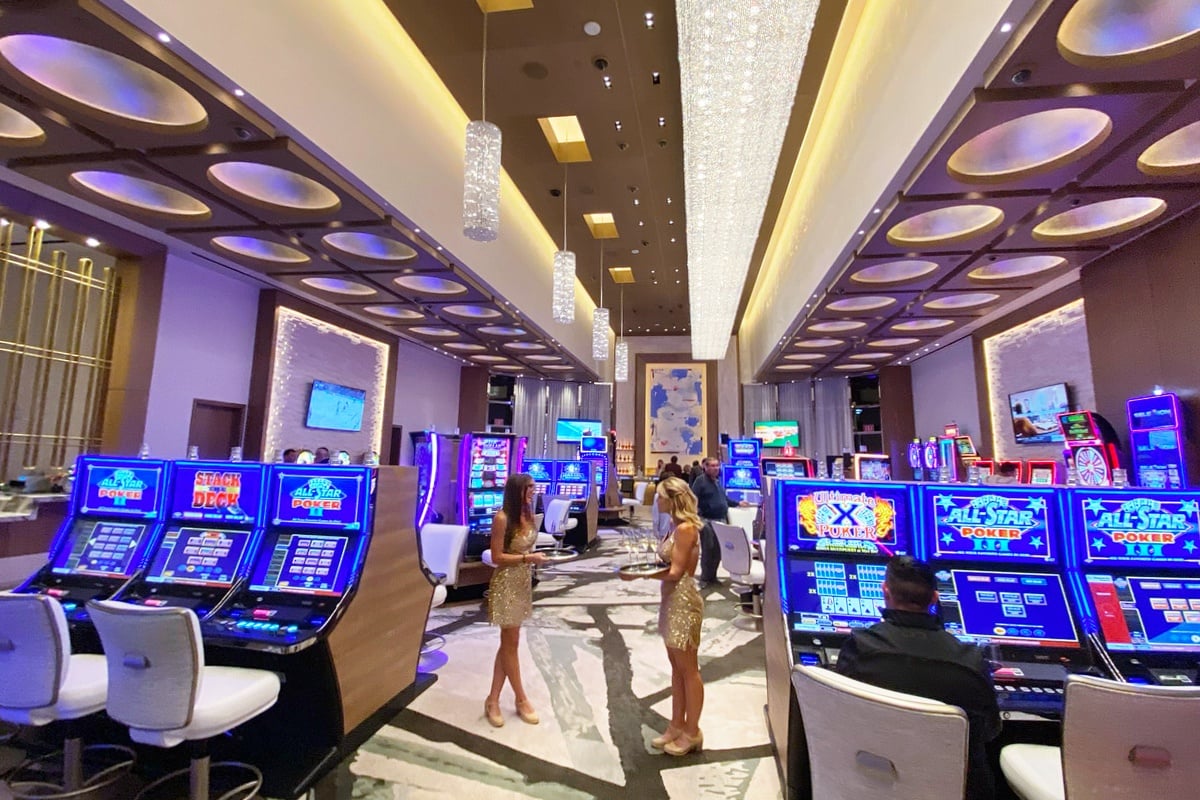 The high limit table games lounge opened several months ago at Red Rock.
It, too, is awesome and there are frequently snacks.
The new high limit room is next to Blue Ribbon Sushi Bar & Grill.
Here's a quick walk-through.
We counted 71 machines, plus another seven or so video poker machines at the bar.
The machines were very loose, which is not our typical experience at Red Rock, so we assume the pay frequencies were adjusted for the grand opening.
Reminder: That's not a thing, although there's something to be said for new machines because they haven't been played enough to hit their true hold percentage (as they will over a large number of hands or handle pulls). Shout-out to "confidence indexes," a term we barely know the meaning of, yet we say it all the time to impress the ladies.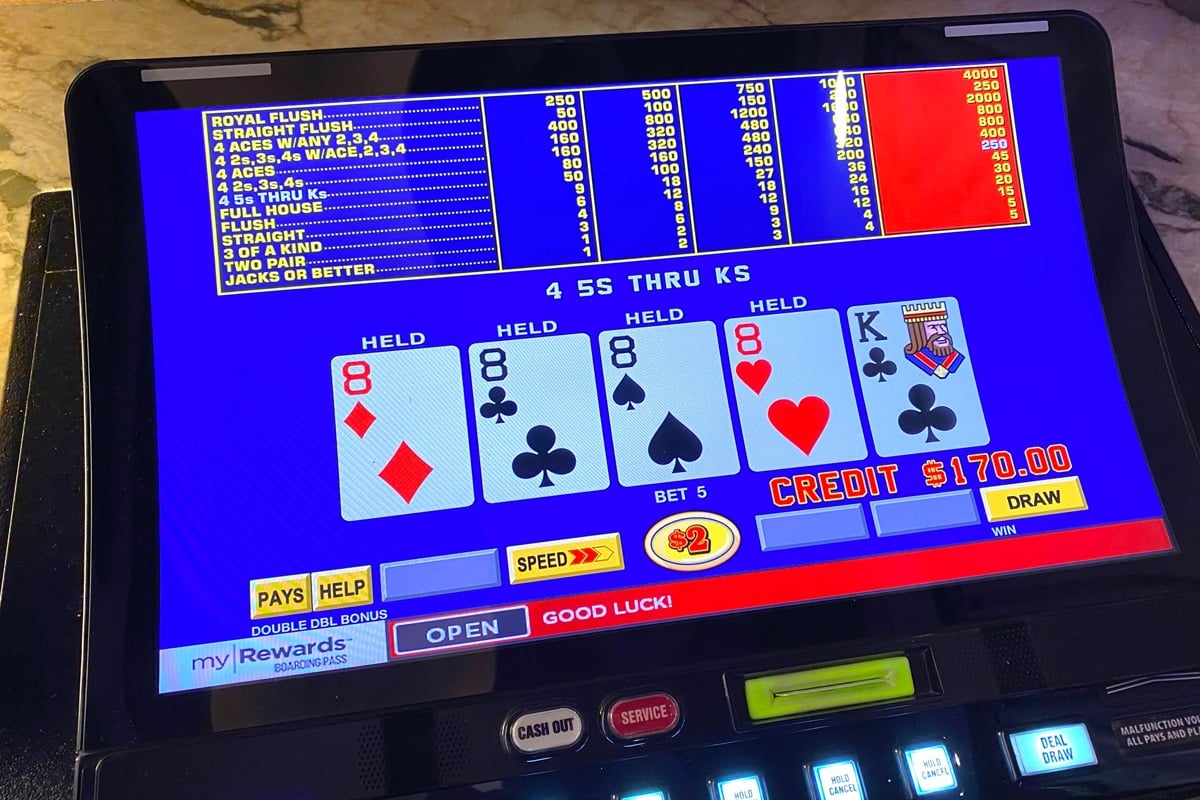 The bar and its team of model bartenders/servers are great, and there's a robust signature cocktail menu.
Yes, the Old Fashioned is $175, but it's made with Whistlepig Boss Hog whiskey which can run a grand a bottle. It can also be made with a regular whiskey for a less awkward price.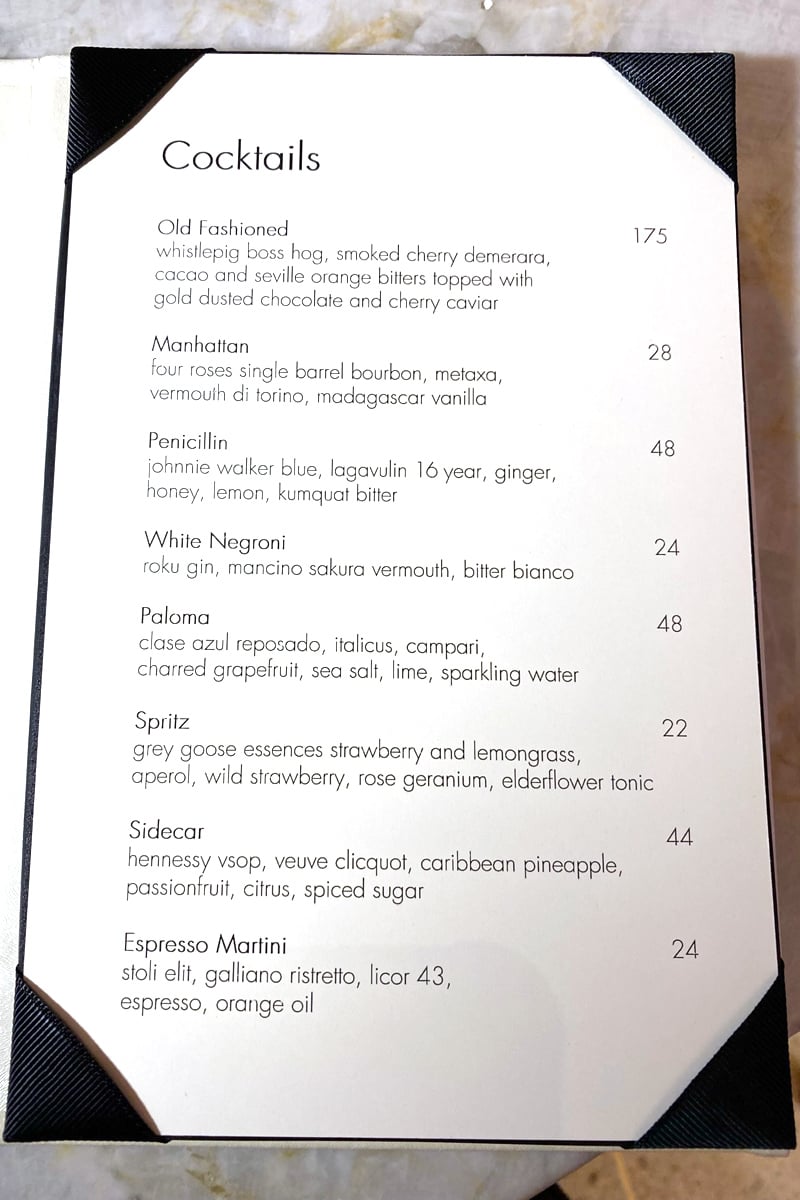 The good news is all the signature cocktails (except the Old Fashioned) can be comped for guests actively gambling.
Here's more.
Cocktail menu at the new high limit slot room @redrockcasino—$175 is the new $18. pic.twitter.com/rClsS6X3BM

— Vital Vegas (@VitalVegas) November 17, 2022
We tried the Sidecar and it was excellent.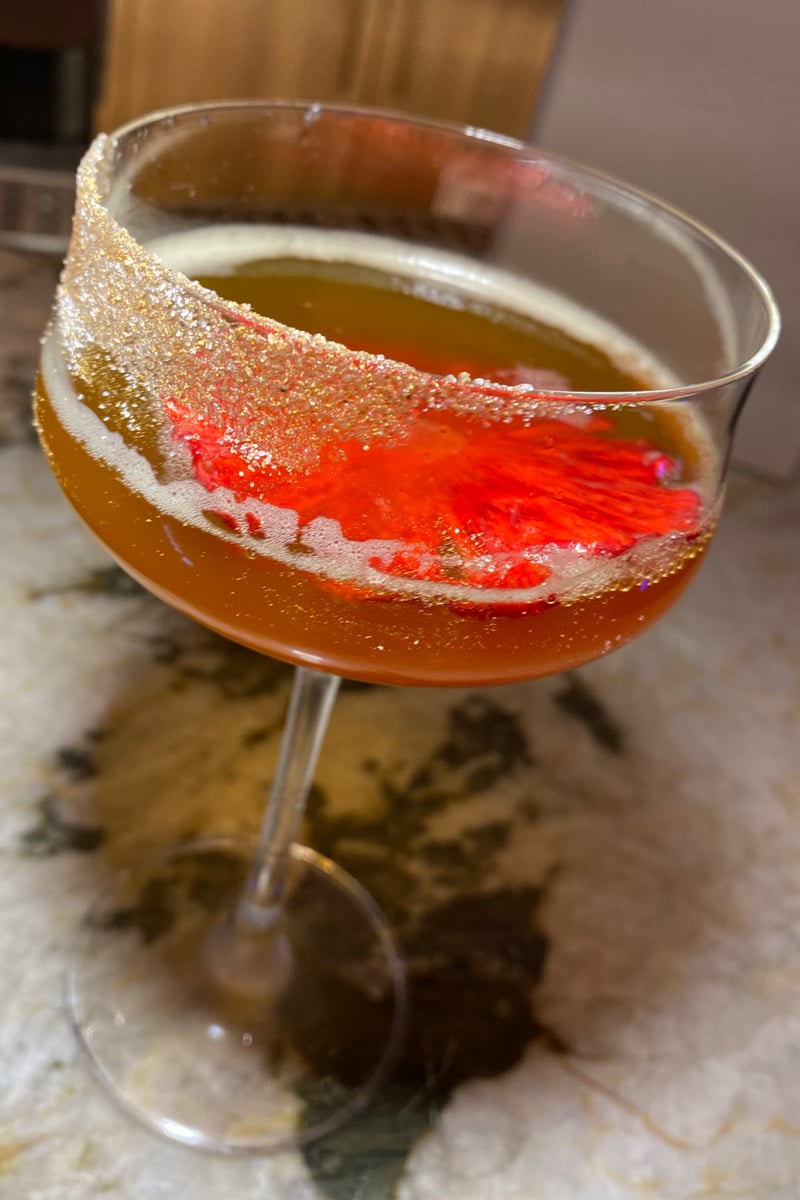 The pay tables are pretty good, and you're likely to find your favorite game in the high limit slot salon.
Our only gripe about the space was the volume on some of the new-fangled slots needs adjustment, as the cacophony makes the room feel more like Slots-A-Fun than a fancy high limit room. We trust such tweaks are being made as we write this.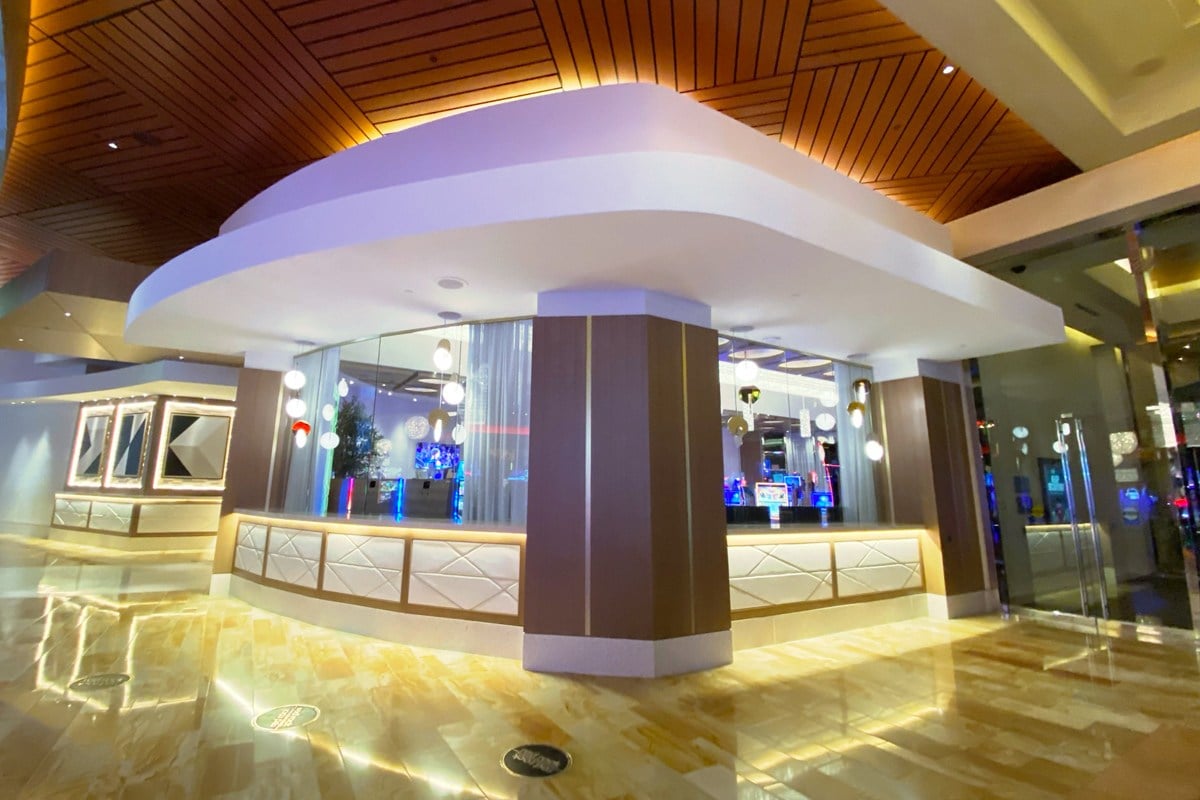 There are still more upgrades coming to Red Rock Resort.
The resort will be getting a Greek restaurant (Naxos Taverna) and an oyster bar (Kallisto Oyster Bar), too.
Ben & Jerry's recently shuttered in the Red Rock food court. It will be replaced by Nielsen's Frozen Custard.
Ben & Jerry's is out at the @redrockcasino food court. Up next: Frozen custard. pic.twitter.com/UlXNSkAo78

— Vital Vegas (@VitalVegas) November 7, 2022
Red Rock Resorts (Station Casinos) is investing a lot in its flagship resort, we trust a result of an influx of cash from the sale of Palms. The San Manuel tribe bought Palms for $650 million. Nobody wants to pay taxes on that, so best to invest it in upgrades! Note: We are not a corporate tax person and have no idea if what we're suggesting is even a thing.
Whatever the reason, Red Rock is knocking it out of the park on its new offerings, while still appealing to hard core locals with its food court and upscale vibe.
The addition of Lotus of Siam and two new high limit rooms adds a lot to the appeal of Red Rock Resort, and we'll visit often to give back what we won on opening night of the high limit slot room, including a sexy handpay on video poker.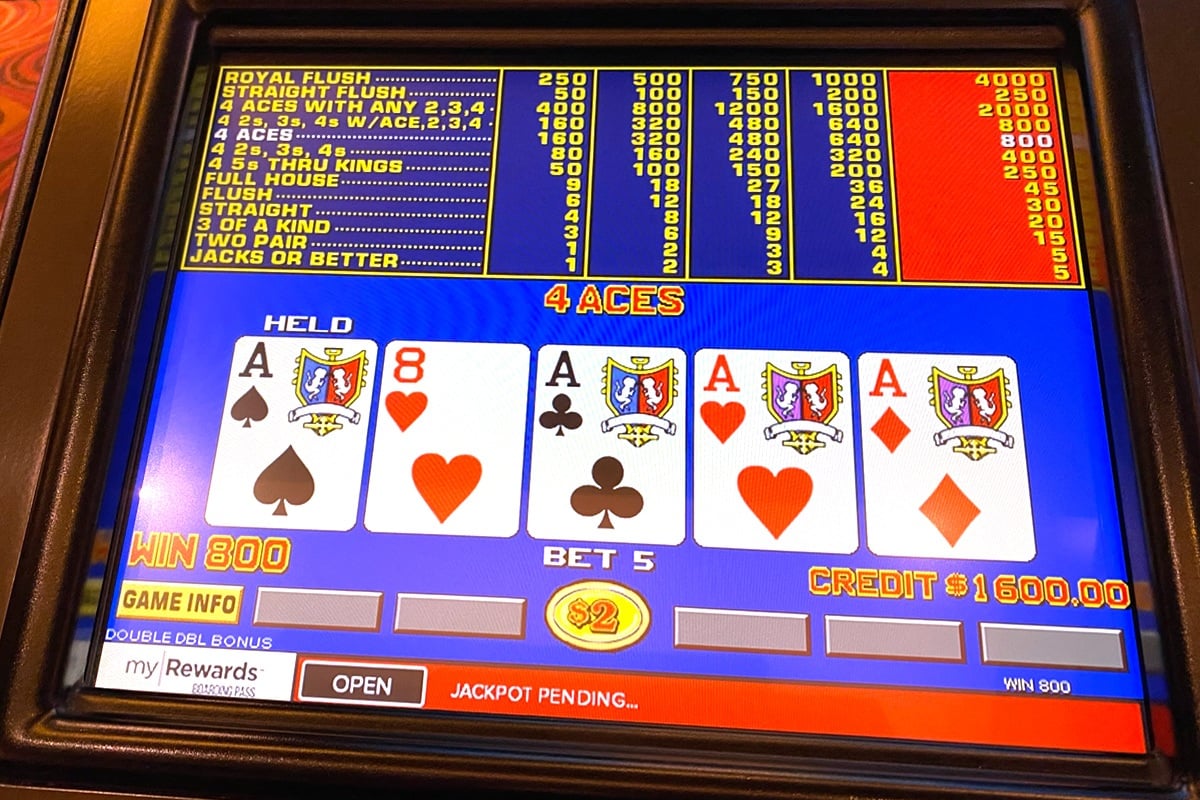 You know we'll keep our eye on the place, and we aren't just talking about the model bartenders, probably.