Red Rock Resort Opens Sexy New High Limit Lounge
Red Rock Resort recently unveiled its new high limit room and it's a beauty.
If you typically don't stray from The Strip or downtown, you may not be familiar with Red Rock Resort. Red Rock Resort sits about 20 minutes west of the Las Vegas Strip, in the community of Summerlin, and is one of the more upscale locals casinos in Las Vegas.
The new high limit salon cements Red Rock's position as a resort that's a mix of class, cool and approachability.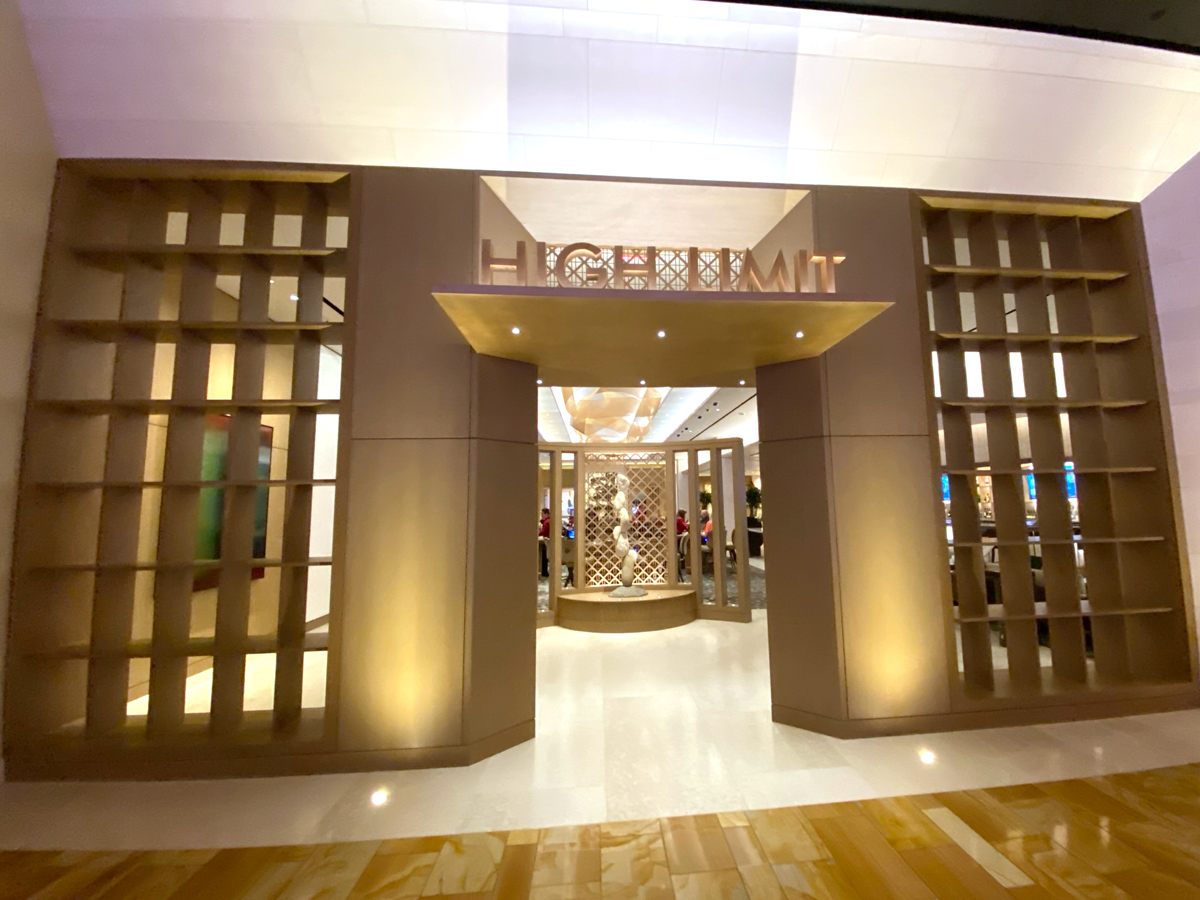 Red Rock Resort's new high limit lounge feels fancy, but unpretentious, which is sort of our casino experience sweet spot.
The space has a couple of inviting sitting areas, a bar, a good number of table games and a couple of rooms for gambling with a little more privacy.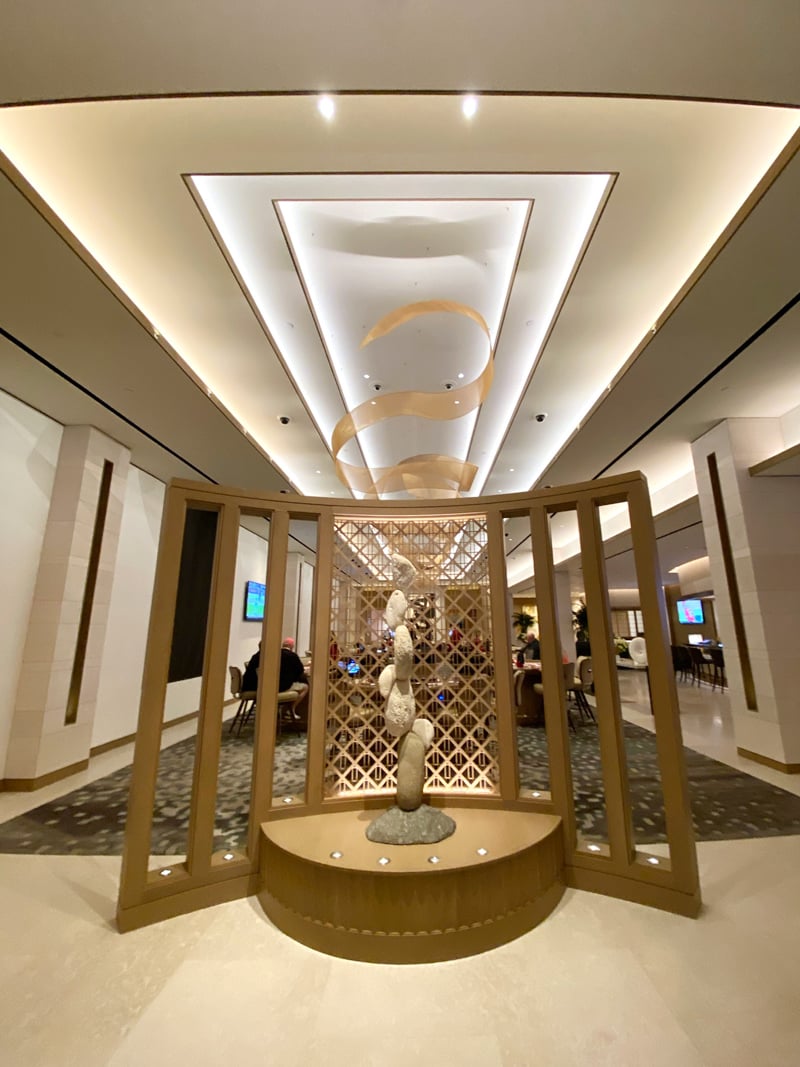 The bar is awesome, with six video poker machines and a solid variety of libations.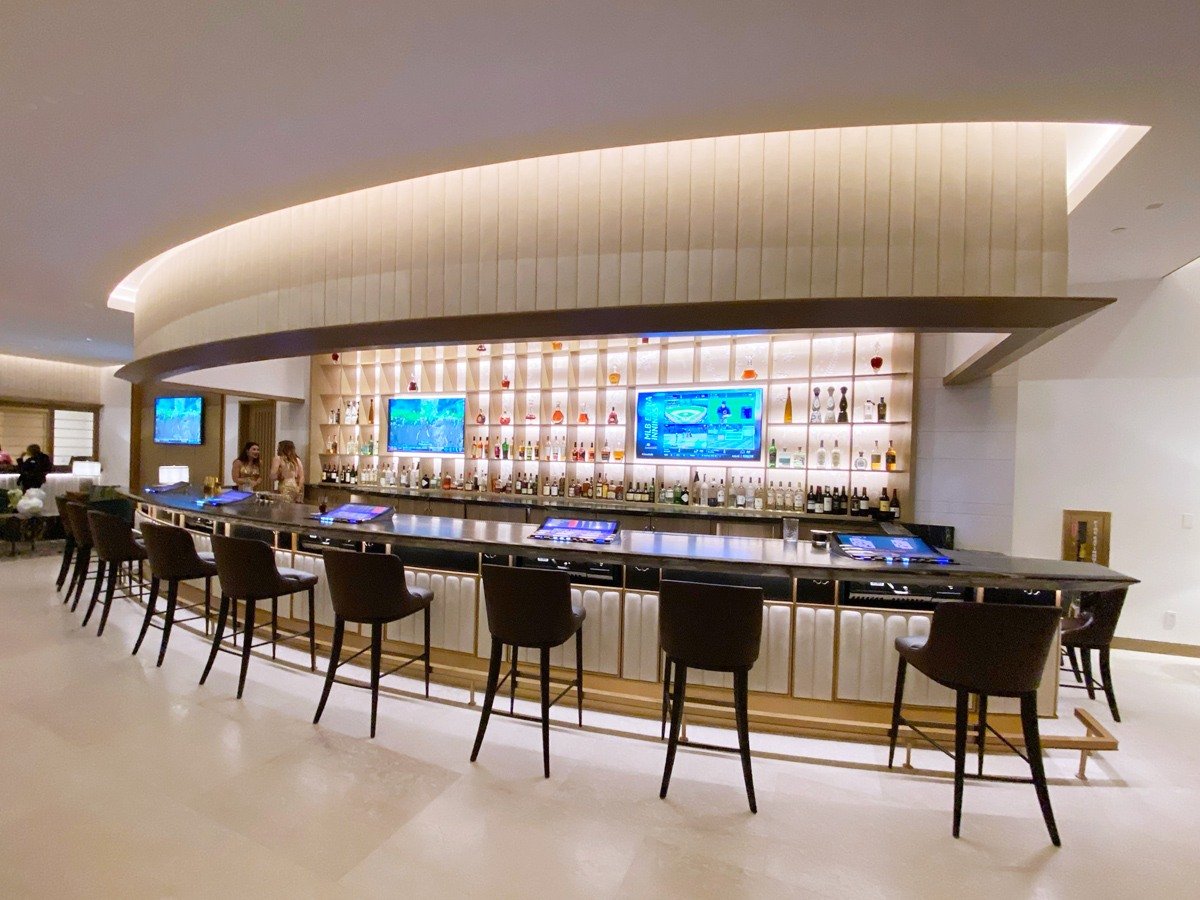 We love that the video poker machines aren't jammed together. There's elbow room, and aren't really the focus as they are at most casino bars.
The pay tables are pretty good, too⁠—it's still a locals casino, for the most part.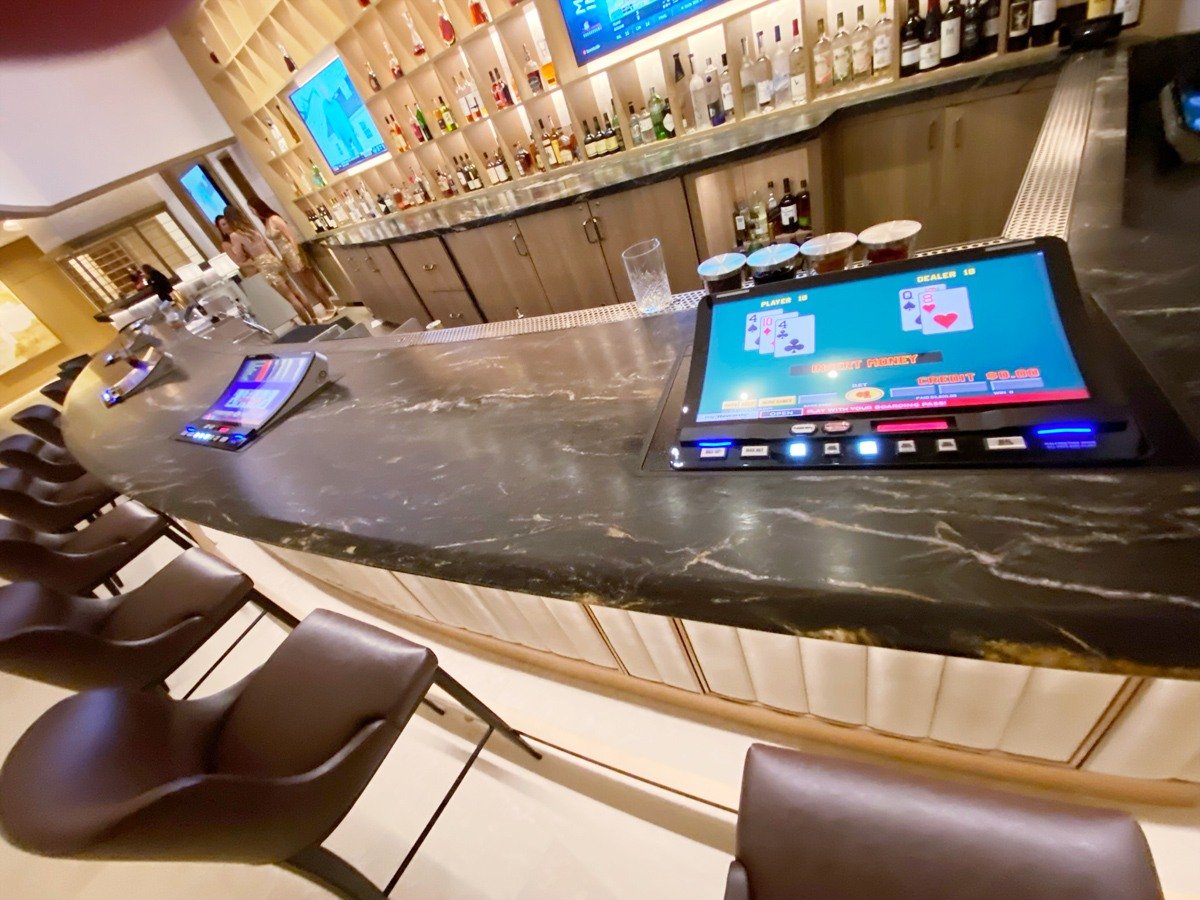 You'll find $1 is the lowest denomination on these machines, with 9/6 on Double Double Bonus. If this seems like another language, don't worry, you'll get sucked into the video poker world, eventually. Give it a minute.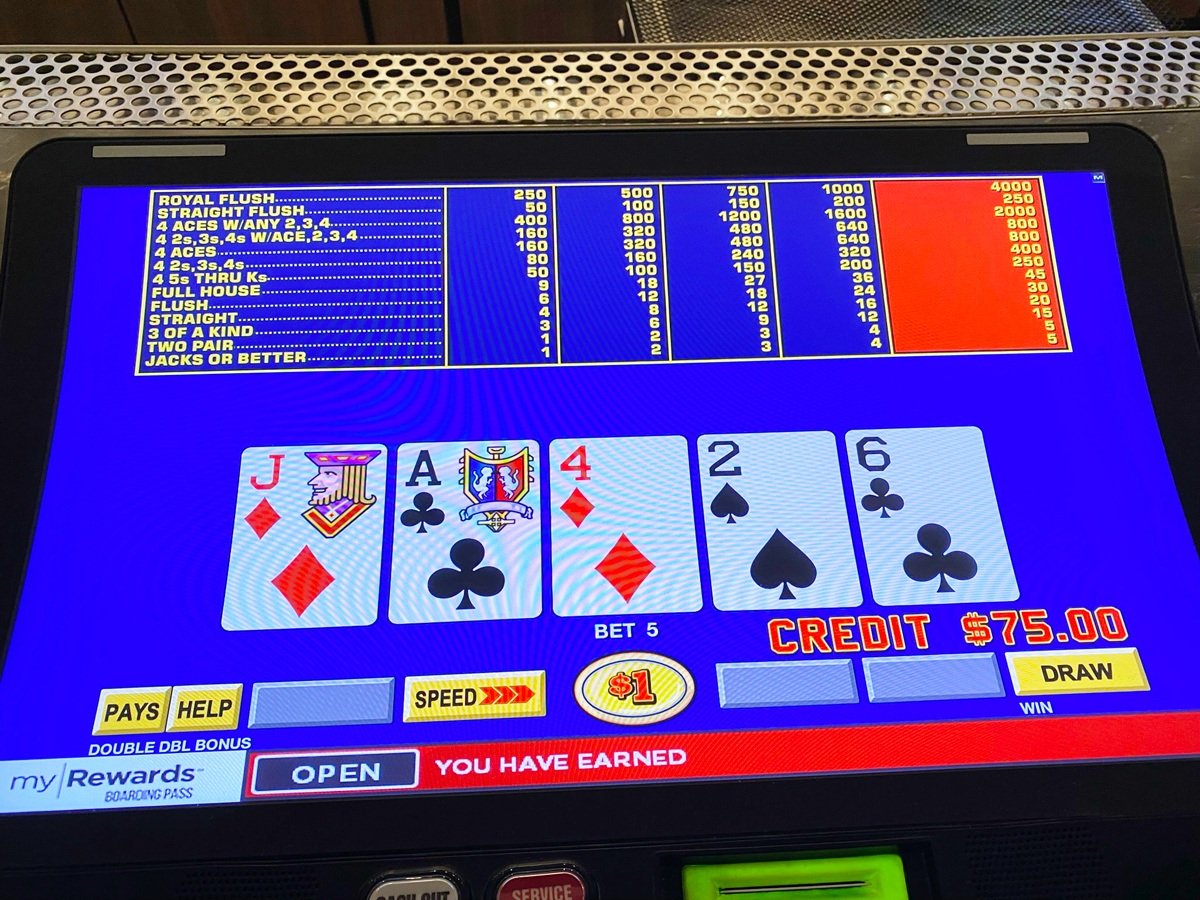 The bartenders also act as cocktail servers, and they are attractive and friendly. Which, let's face it, appeals to the primary demographic of high limit rooms. (Table games are still primarily a male pursuit, while the majority of slot players are women.)
There's a reason Circa, Golden Gate and The D have dancing dealers.
Anyway, the bartenders/servers definitely add a lot to the enjoyable vibe at Red Rock's new high limit room.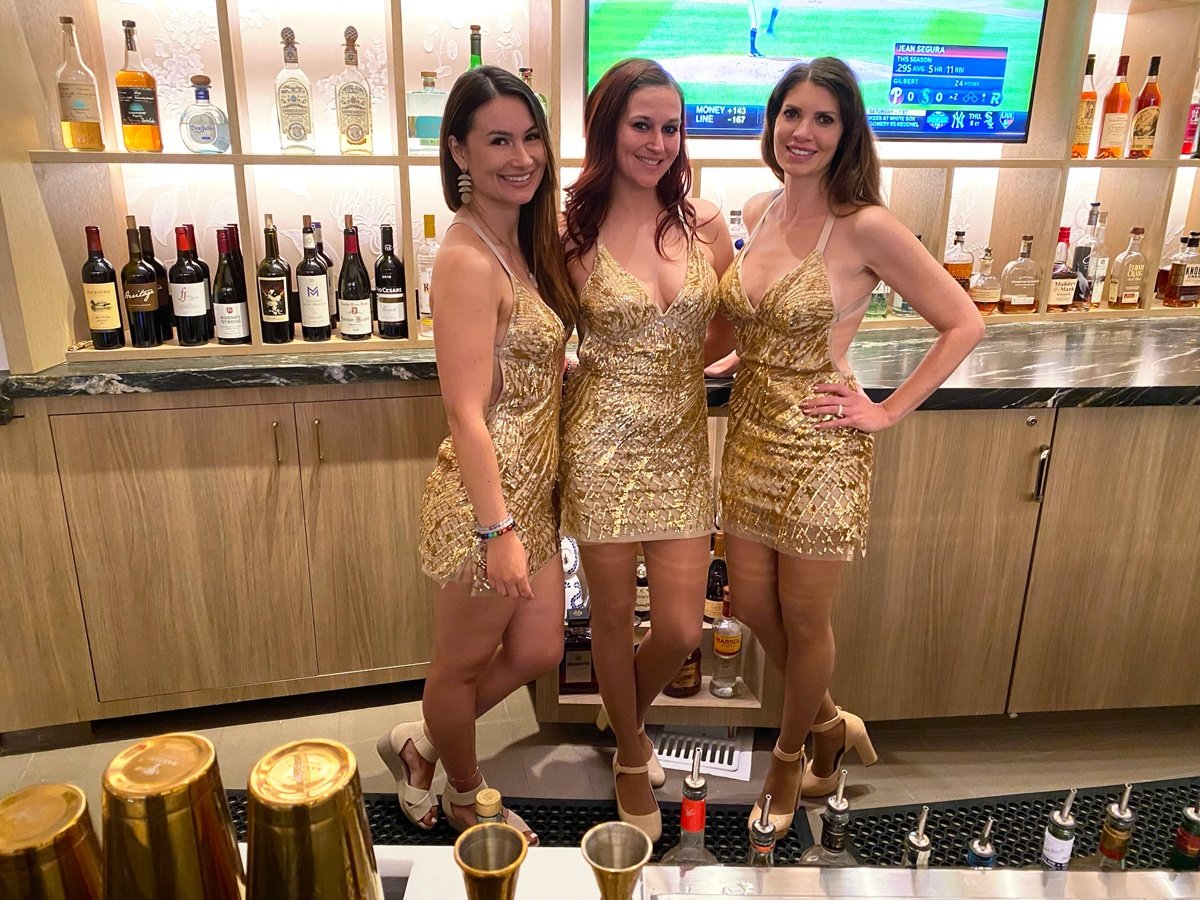 Before we go too far, we need to mention one of the perks of visiting the high limit salon at Red Rock Resort: The treats.
Snacks vary greatly between high limit rooms, but Red Rock puts out a tempting assortment of goodies.
Up your game, Cosmopolitan! (If you know the Cosmo's former cookies, you know.)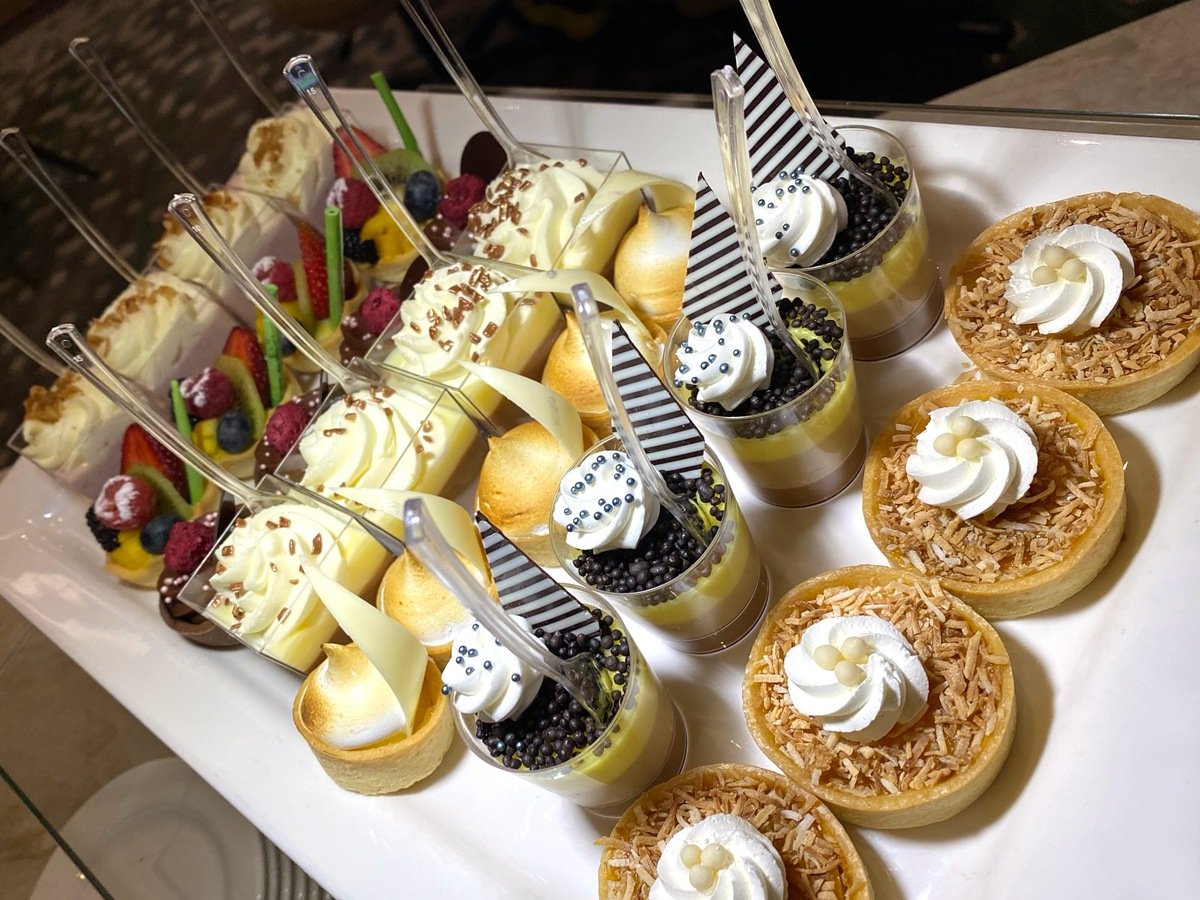 The dealers and managers in high limit are friendly and helpful, by which we mean nobody kicked us out for taking photos. (We've been assured photos are welcome at all Station Casinos casinos, within reason. No photos of the cage, and be courteous to employees and other guests, of course.)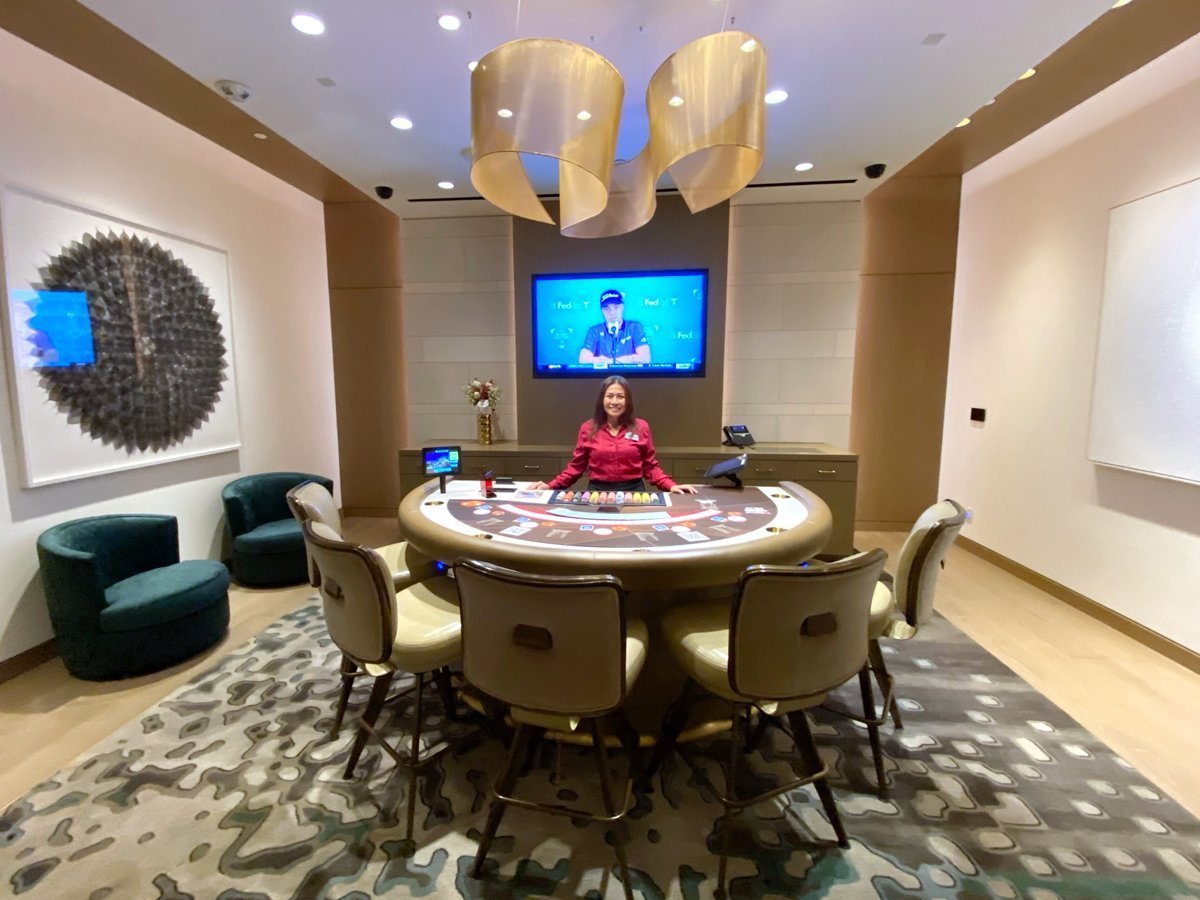 Here's a closer look at the blackjack table felt.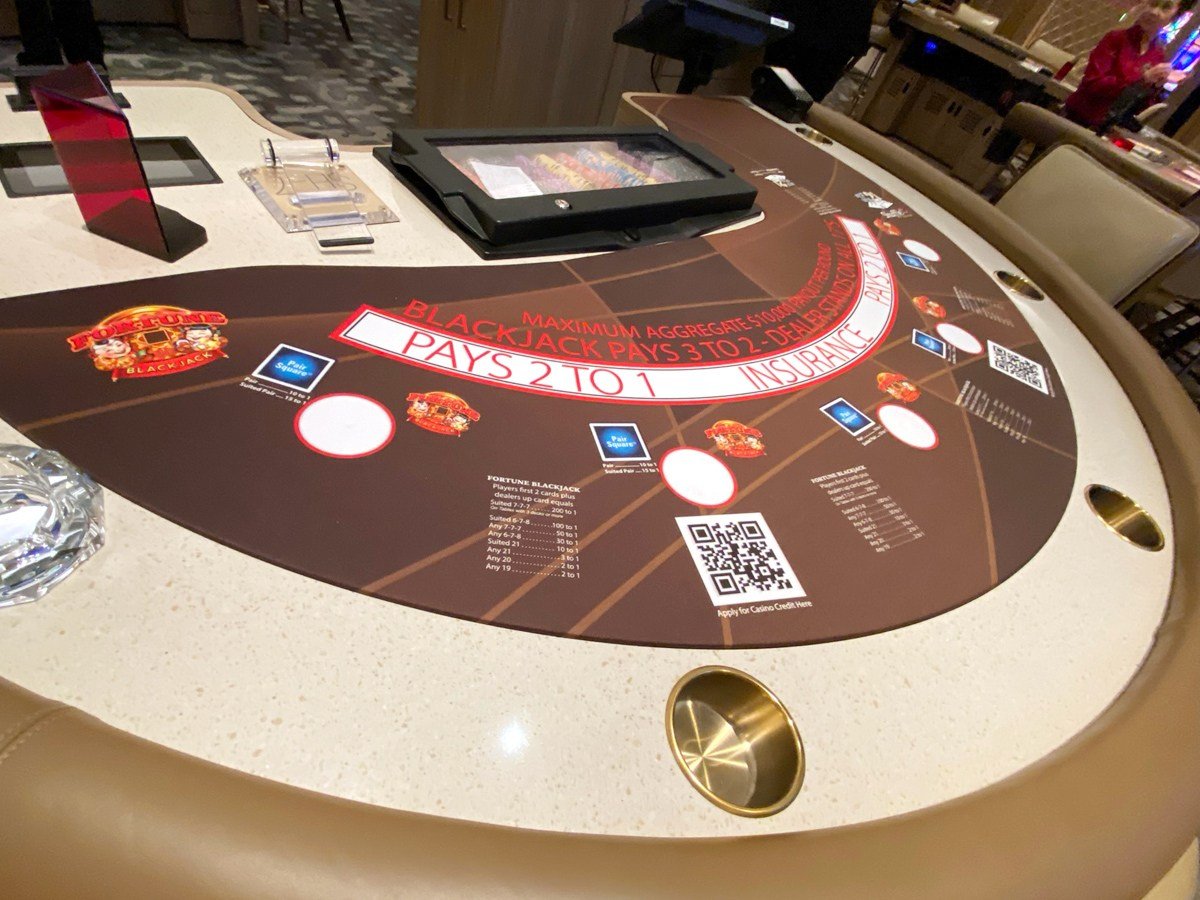 Refreshingly, blackjack pays 3-to-2, and we noticed something clever on the table felt at Red Rock.
There's a QR code that takes players to a Web site to apply for casino credit. This is really smart, and expect other casinos to add this feature to their table games felt. Here's where players are sent when they scan the QR code.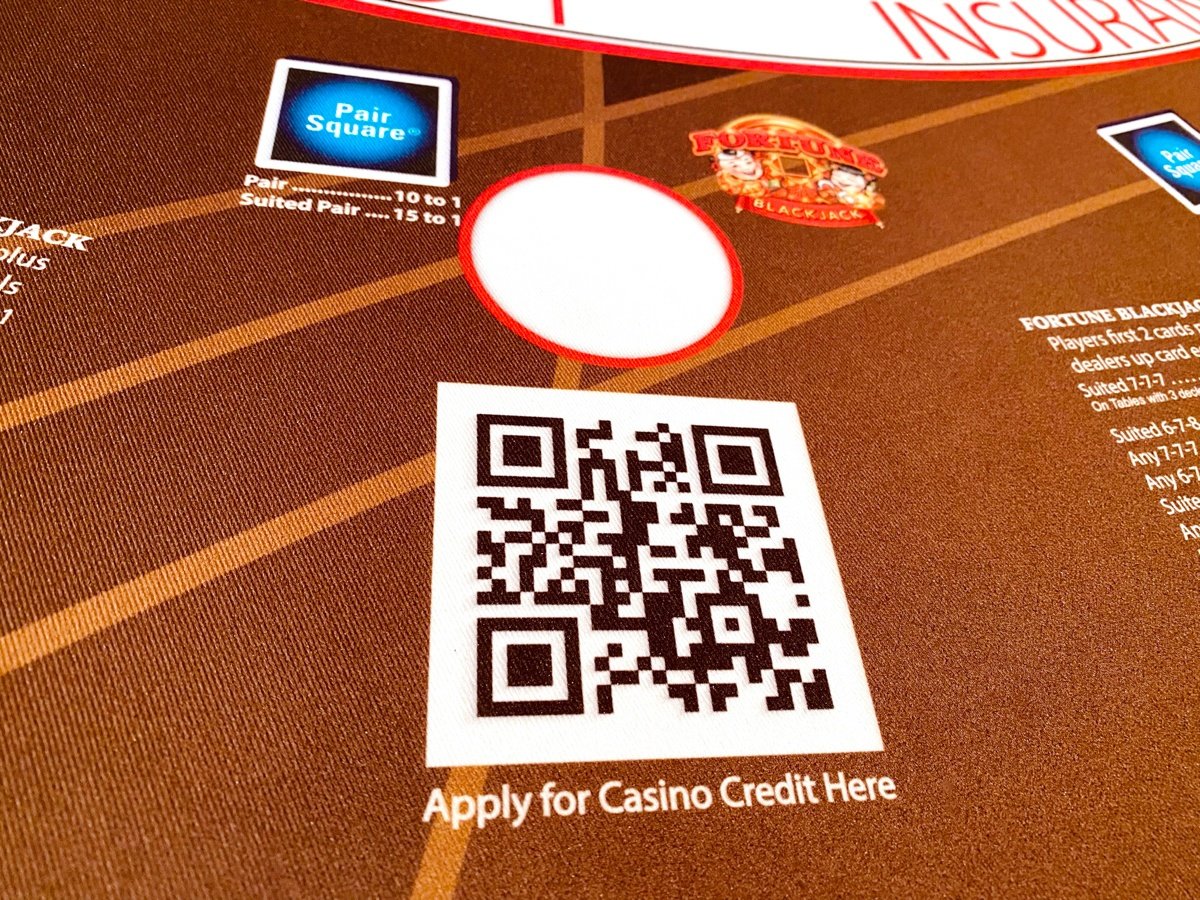 Games in Red Rock's high limit room include double deck and shoe blackjack, baccarat and single zero roulette.
The new, 9,000-square-foot Red Rock Resort high limit lounge sits in the space formerly occupied by the resort's buffet, not far from T-Bones steakhouse and Onyx Bar.
Next door still has a construction wall, with a mystery restaurant still in the works. We've heard it could be Lotus of Siam, or a Greek restaurant named Lotus. You'll know when we do.
The previous high limit room is walled off, and is being retooled as a high limit slot room.
This is wise, as it's well-known in casino circles that table games players and slot players prefer to play in separate areas. Co-mingling tables and machines aggravates players of both games.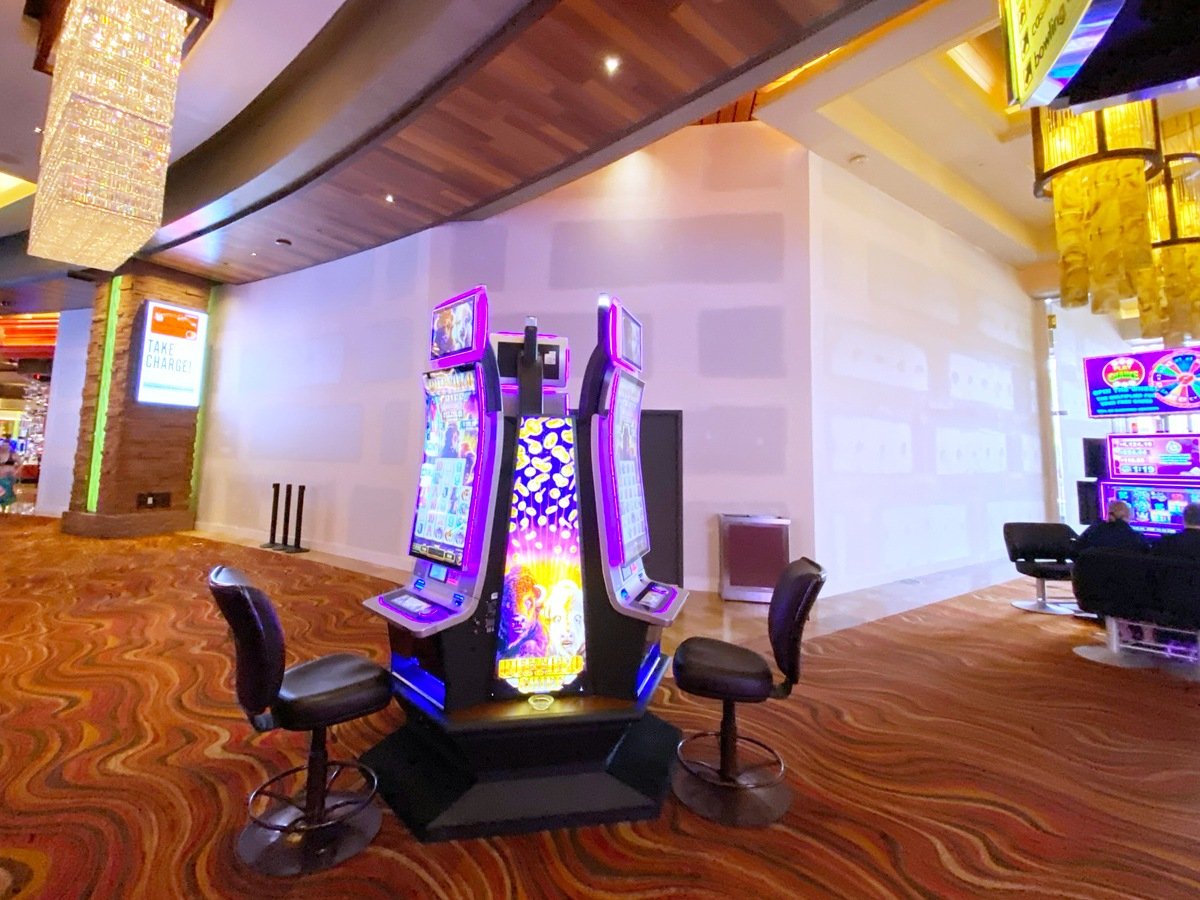 The high limit room has its own cage, offering a number of services. We asked if there was an ATM in high limit, and the cashier said they could provide the same service. We used our ATM card to try and withdraw $500, and the fee came up $22-plus. We assume the cashier can only do cash advances (where the fee is a percentage of the amount withdrawn). That's a nope for us.
There's a regular ATM right outside the high limit lounge, with a fee of less than $5, so we recommend using that to get cash instead.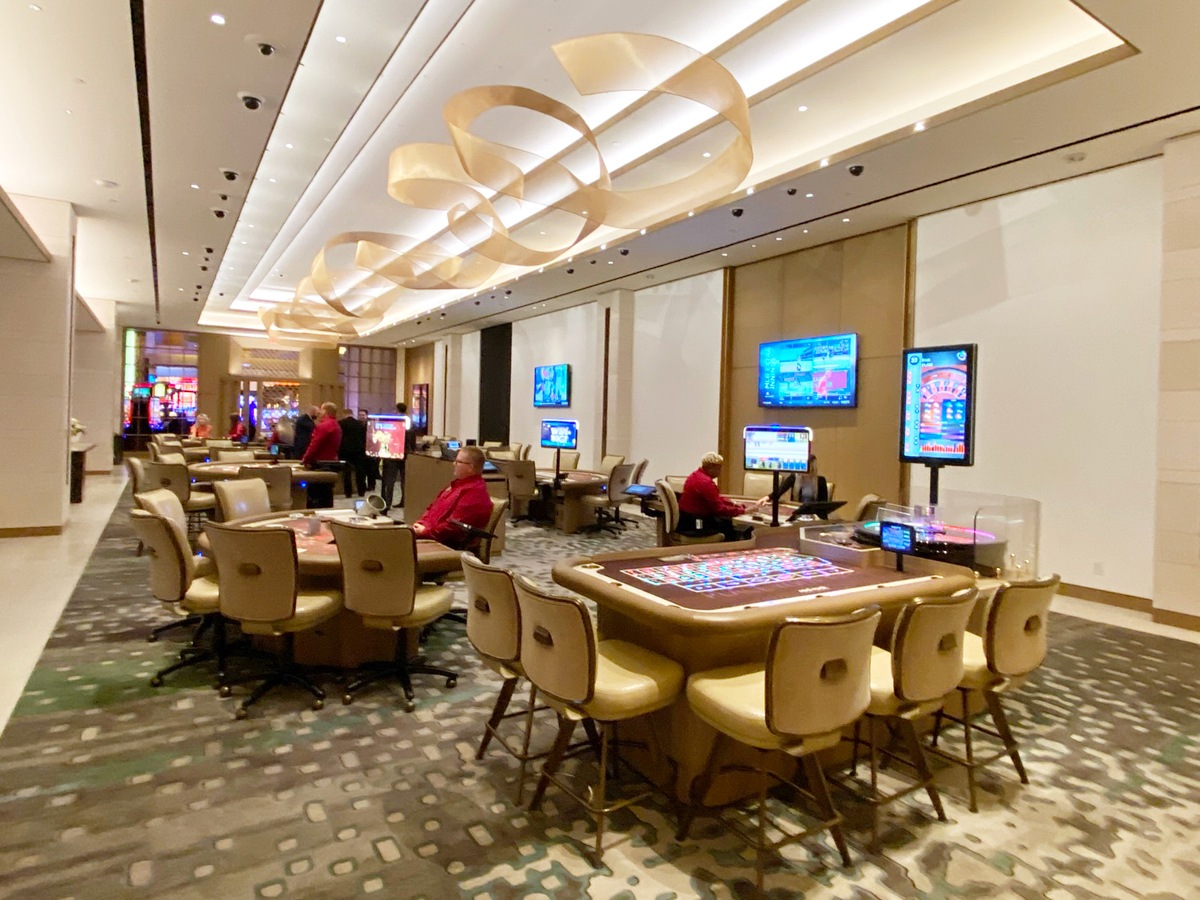 Another plus: The music volume is perfect. Thank you, powers that be at Station Casinos.
Simply put, Red Rock Resort nailed it with their new high limit room. It's a beautiful resort, and this high limit salon is even beautifuler. Yes, we are a professional writer.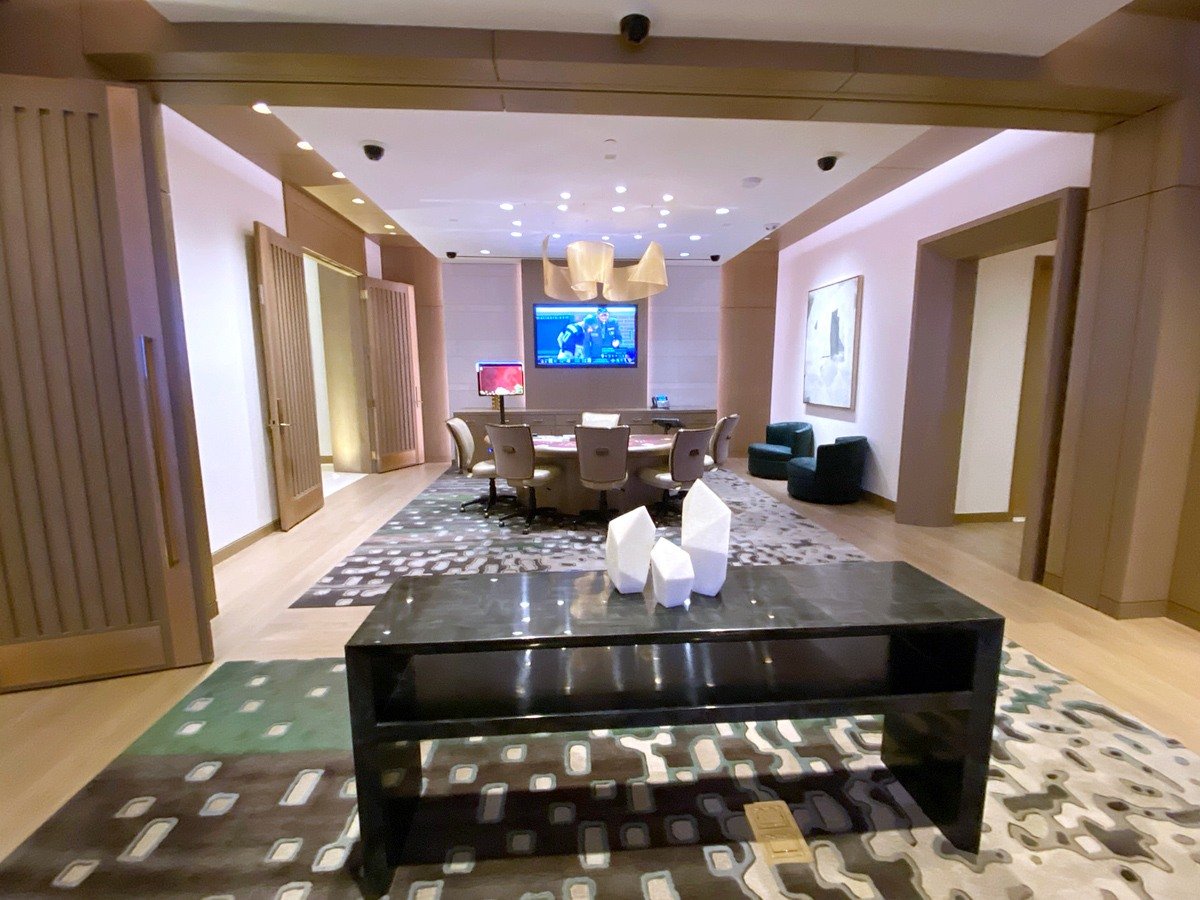 The high limit room at Red Rock is open 24 hours a day, so check it out if you're in the neighborhood. There's not much else to do in this area, although, there's some sort of canyon nearby people insist upon hiking or whatever. It's outdoors, which is weird.
Why in the hell would anyone venture outside when there's so much joy to be found inside at places like Red Rock Resort? Outside doesn't have snacks or Captain Morgan spiced rum. It has cacti. Cacti are the opposite of snacks and rum.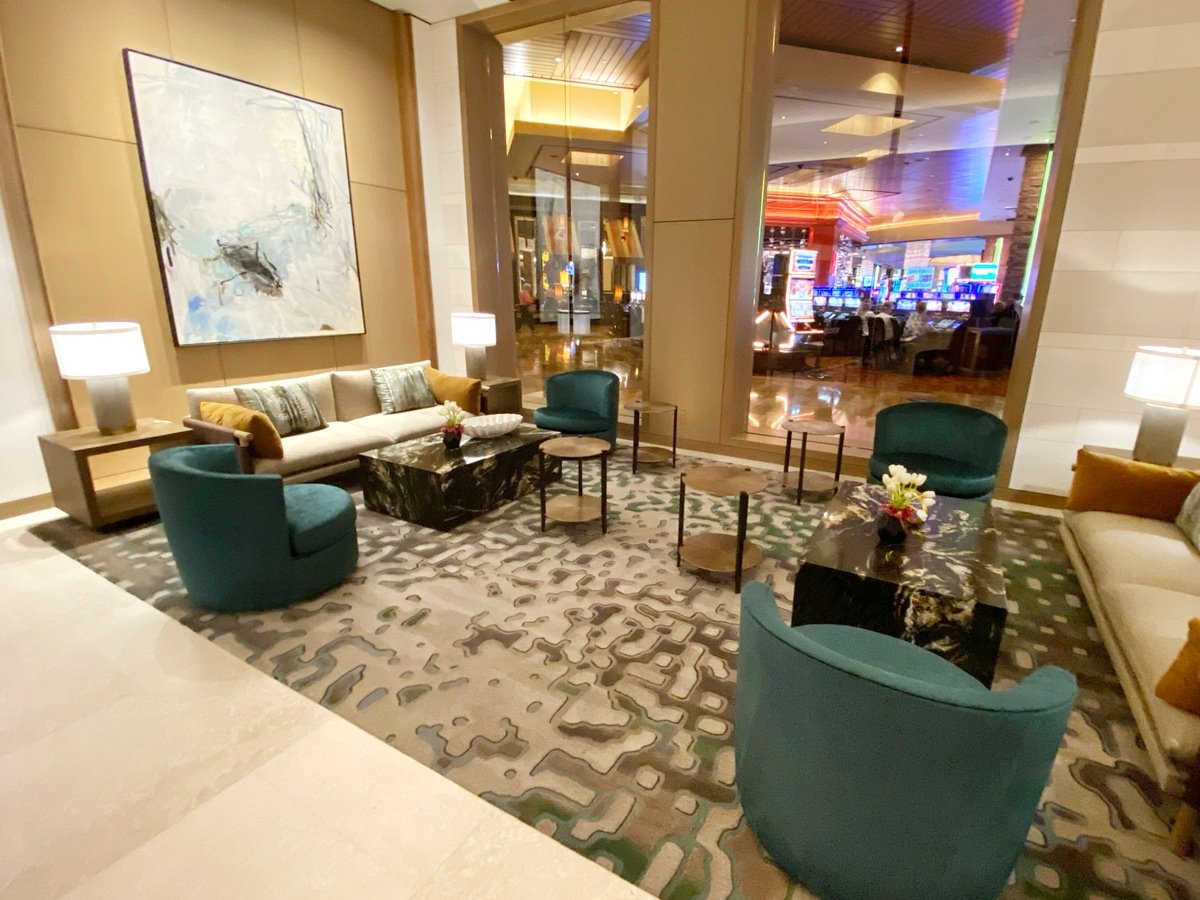 The new high limit room at Red Rock Resort is as "elevated" as advertised, and guests get to enjoy a VIP casino experience without jumping through hoops. By "jumping through hoops," of course, we mean "being rich."
Let us know what you think, and take it easy on the snacks. It's not a buffet anymore.