Red Rock Casino Erects Huge-Ass Gingerbread Replica of Itself
We tend to lean toward Scrooge on the holiday spectrum, but when Red Rock Resort announced it had built a giant gingerbread replica of itself, we got a serious dose of the Christmas spirit.
It's big. It's awesome. It's edible. Just like us.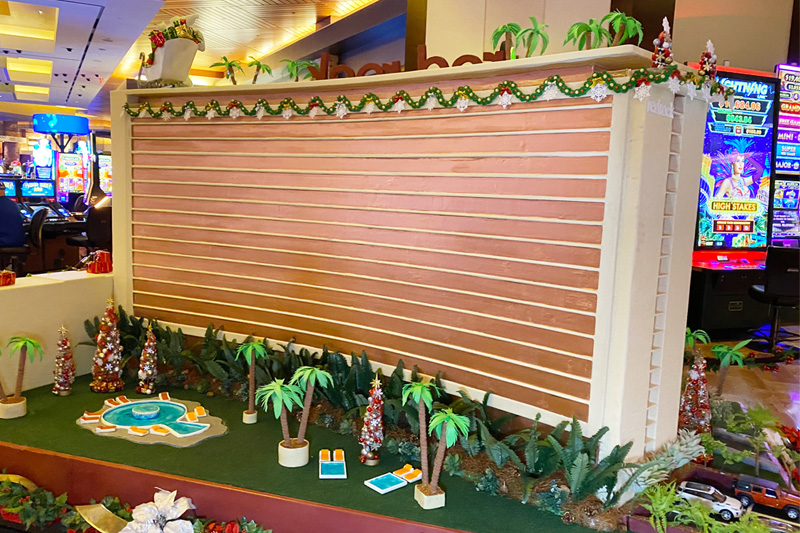 Red Rock's gingerbread homage to itself is about five feet tall and free to see on the resort's casino floor. You can find it near the Grand Cafe and T-Bones restaurant.
This sugary monument to master bakers with too much time on their hands took a whopping 500 hours to construct.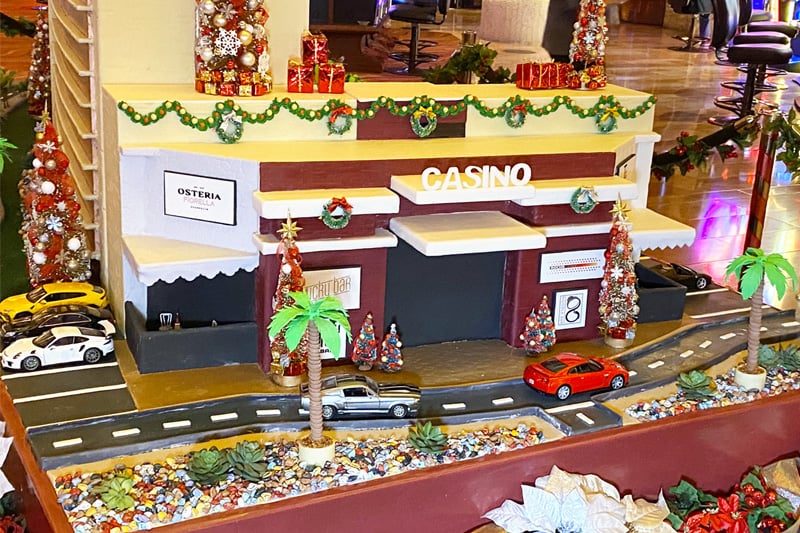 We asked for some details about the faux Red Rock, which the company's crack PR team promptly ignored. A smidge Grinch-like, but par for the course.
Come to find out, the edible Red Rock model features: 160 pounds of chocolate, 50 pounds of sugar, 40 pounds of rock candy, two pounds of edible copper paint, 60 pounds of fondant, 30 pounds of butter cream frosting, 40 pounds of Rice Krispie treats, 80 pounds of modeling chocolate, five pounds of cocoa nibs and five pounds of praline nibs.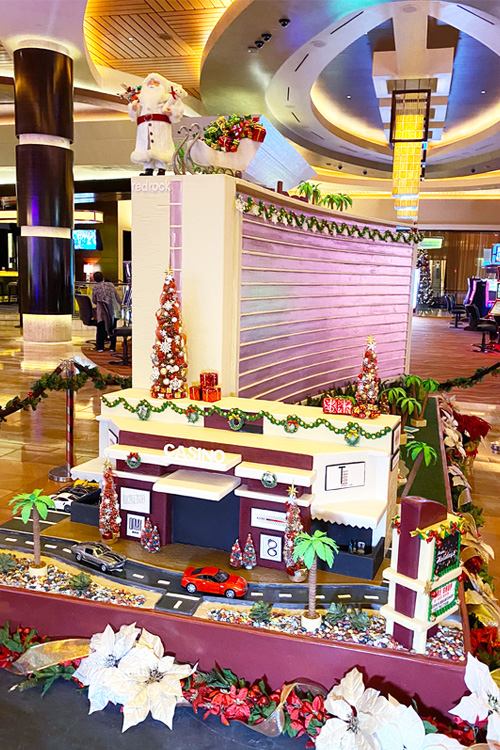 The Red Rock replica has lots of fun little details, including a miniature marquee, baby Christmas trees and an ingestible pool.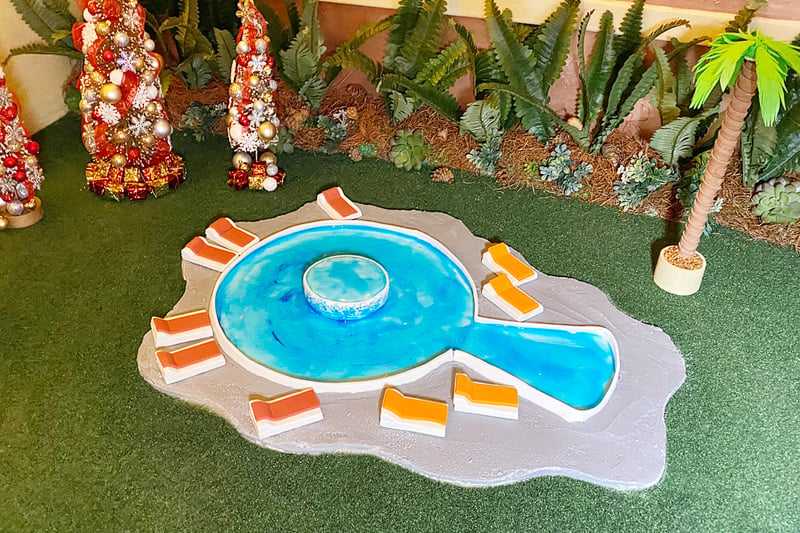 Props to Red Rock's culinary team for their impressive confection and engineering skills.
Sadly, we assume that when the gingerbread casino is dismantled after the holidays, it will not be edible. You know how your clothing smells after a few hours in a casino? Ditto gingerbread.
It's worth noting every time 40 pounds of Rice Krispie treats goes uneaten, an angel loses its wings.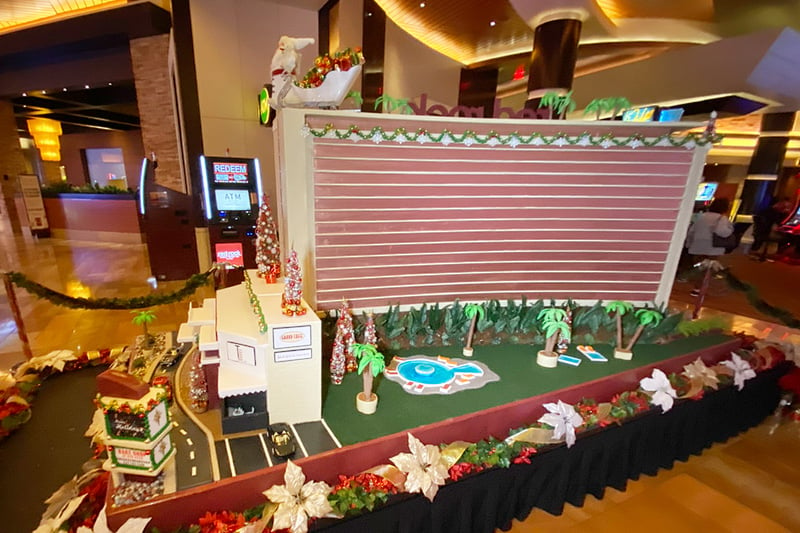 Despite the best efforts of the PR department, Red Rock Resort remains one of our favorite locals places to play and drink, and mostly that second thing.
Red Rock Resort is about 15 minutes west of the Las Vegas Strip, and while we wouldn't necessarily recommend a special trip just to see the gingerbread Red Rock look-alike, make sure to check it out if you're in the neighborhood.