Podcast, Ep. 150: Slot Maven Brian Christopher, Changes at Mirage, Bally's and More
Ah, podcasts. More than listening to the radio, less than reading a book, and in the case of the Vital Vegas Podcast, it's an I.V. drip of FOMO, WTF and TMI, stat.
This is an especially in-depth (and by that we mean rambly) installment of the podcast that keeps your finger on the pulse of Las Vegas, which is a good way to ensure your finger stays out of trouble, for a few minutes, anyway.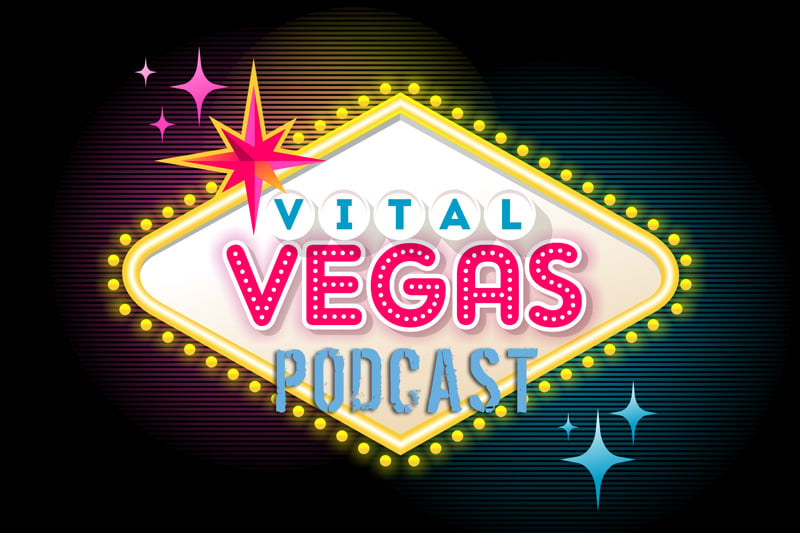 In this episode, we chat with slot influencer Brian Christopher. If you're not familiar with his work, you may need to emerge from your cave more often.
Christopher shares video of his slot machine play and has turned a lark into a multimillion-dollar business that's inspired myriad others to try their hand at content creation. Here's his Web site and YouTube channel.
During our interview—recorded in his branded slot area at downtown's Plaza casino—the former actor talks about his strange and surprising road to success, the passion of his fans (and how they convinced him to stop using obscenities during his videos), the ways some gamblers lie to themselves, his views on smoking still being allowed in casinos for some idiotic reason, the explosion of aspiring influencers and how he handles haters (hint: deftly).

After our interview, Brian Christopher showed us his slot machine, Brian Christopher's Pop'N Pays More. Yes, he has his own slot machine. Brian is living the dream.
The rest of the podcast is stuffed with enthralling news and insights, assuming you've never actually looked up the definition of "enthralling."
Bally's is Horseshoe, for starters. Also, Mirage is (wait for it) still Mirage, but it's under new management, so it's news. Fremont casino's expansion has opened, same with Aria's new food hall, Proper Eats.

We skewer the "Best of Las Vegas" awards, and share news about BrewDog's grand opening kerfuffle, challenges for "Awakening" at Wynn and Celine's sad medical news.
The episode climaxes with a listicle, of course, "11 Questions for 2023." It's all the questions you didn't know needed asking, and several could change the course of human history.
And you thought you were only here for the Brian Christopher interview.
Here's all the auditory goodness, you're so very welcome.