"Miss Behave's Mavericks" Boasts Burlesque, Raunchy Humor and Hell-Ton of WTF
Downtown has a new diversion, and "Miss Behave's Mavericks" perfectly fits downtown's vibe: It's weird and sexy and funny and often downright jaw-dropping.
"Miss Behave's Mavericks" is the resident show at a just-opened Fremont East bar and performance space, Cheapshot.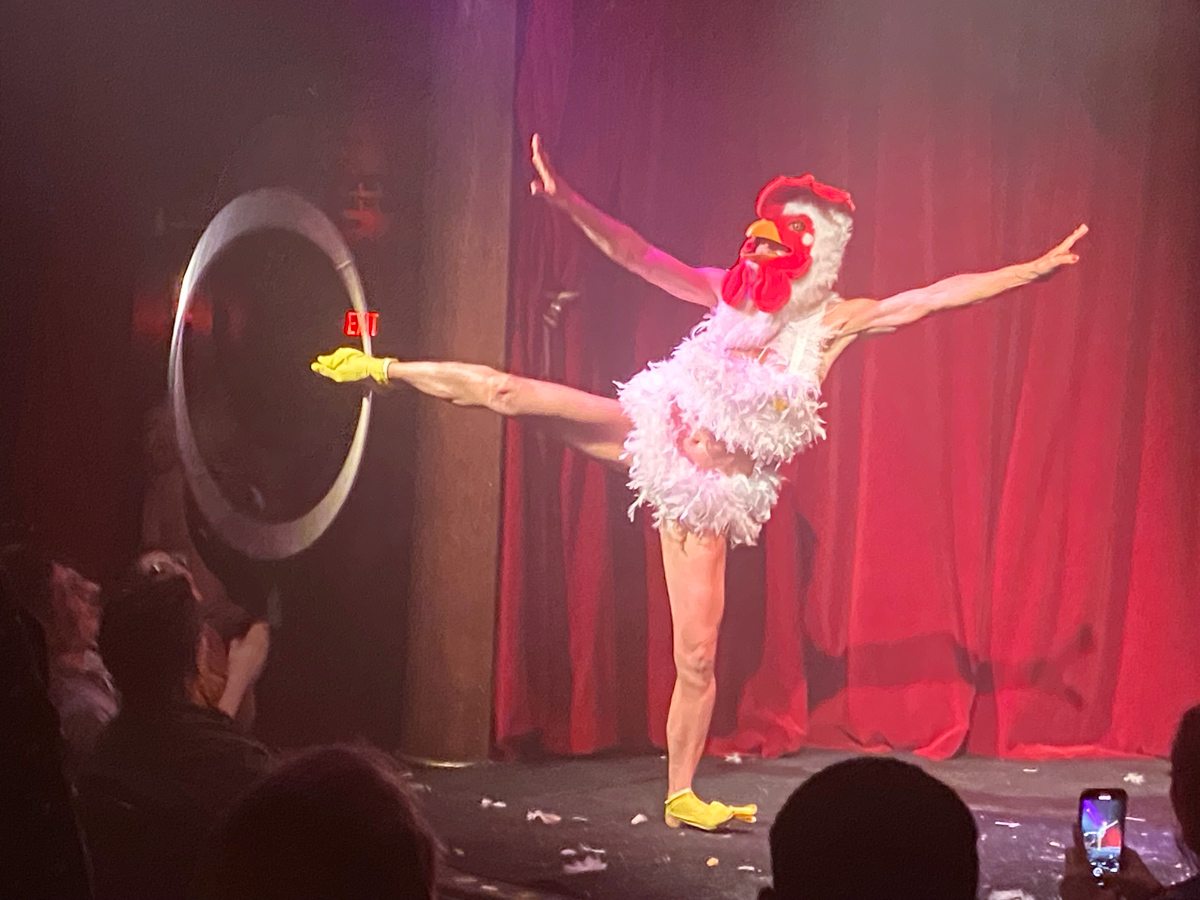 Cheapshot comes from downtown visionary Ryan Doherty, who also operates Commonwealth, Discopussy, Lucky Day, Park on Fremont, Peyote and others.
The host of "Miss Behave's Mavericks" is a known quantity in Las Vegas. Handful Amy Saunders also hosted "The Miss Behave Gameshow" at Bally's.
Saunders has wrangled some quirky talent for "Miss Behave's Mavericks," including burlesque performers (including odd burlesque, funny burlesque and sexy burlesque), a juggler, an amazing singer, aerialist Jesus (we are not making this up) and a chicken doing hula hoop tricks, just for starters.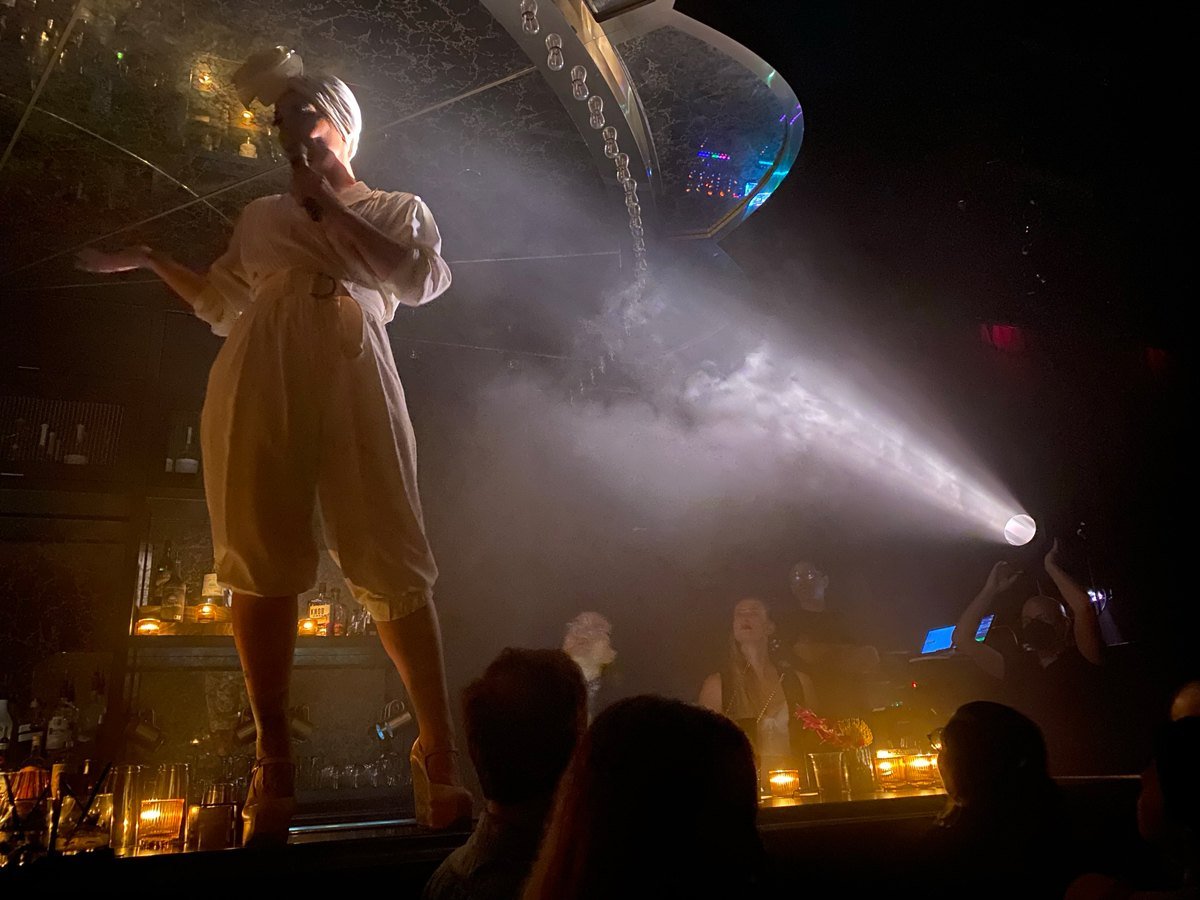 Amy Saunders provides cohesion and comic relief and is also a talented sword swallower. She also punctures her tongue with the stem of a rose.
Here are a few snippets from the performance we attended.
Tape Face was a special guest on the evening we attended the show, Mac King was the drop-in guest a few nights later. Expect more surprise guests in the future. Yes, we've been sworn to secrecy, which we hate, but whatever.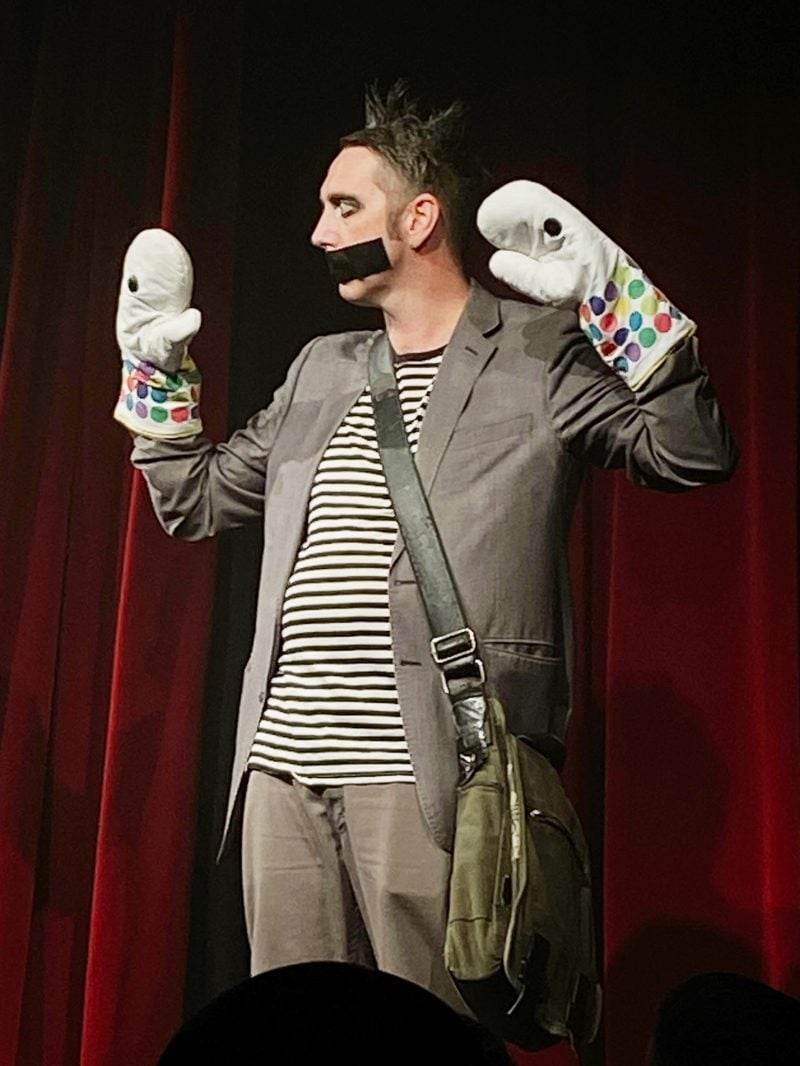 "Miss Behave's Mavericks" is a wild mix of sex and humor and acts you simply won't see anywhere else.
At a $25 price point, "Mavericks" is hard to beat for a show in Las Vegas (unless you know a guy).
Ryan Doherty confided the $25 ticket price doesn't really pencil out in terms of profit, but it might at $40, so don't expect that price to last forever.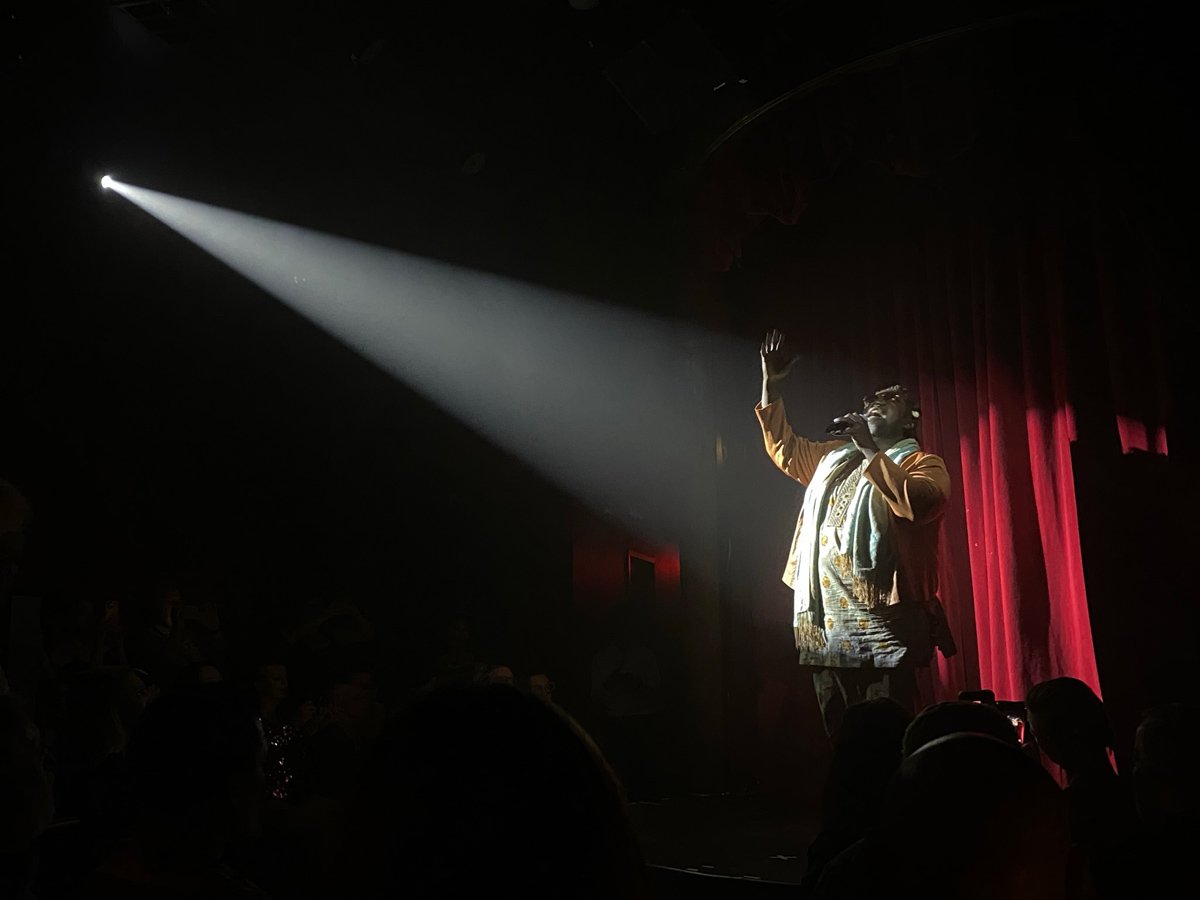 For now, though, "Miss Behave's Mavericks" is a wonderful value and just the shot of WTF the Fremont East district needs. Downtown doesn't have a stellar history when it comes to shows, but that's largely because other attempts have tried to do Strip shows downtown. Very different audience.
"Miss Behave's Mavericks" is raw and unfiltered. It's fast-moving, so even if you don't care for a particular act, there's something new coming up.
The 90-minute show has so many acts, it has an intermission. (Both to give guests a breather, but also to give them time to order drinks.)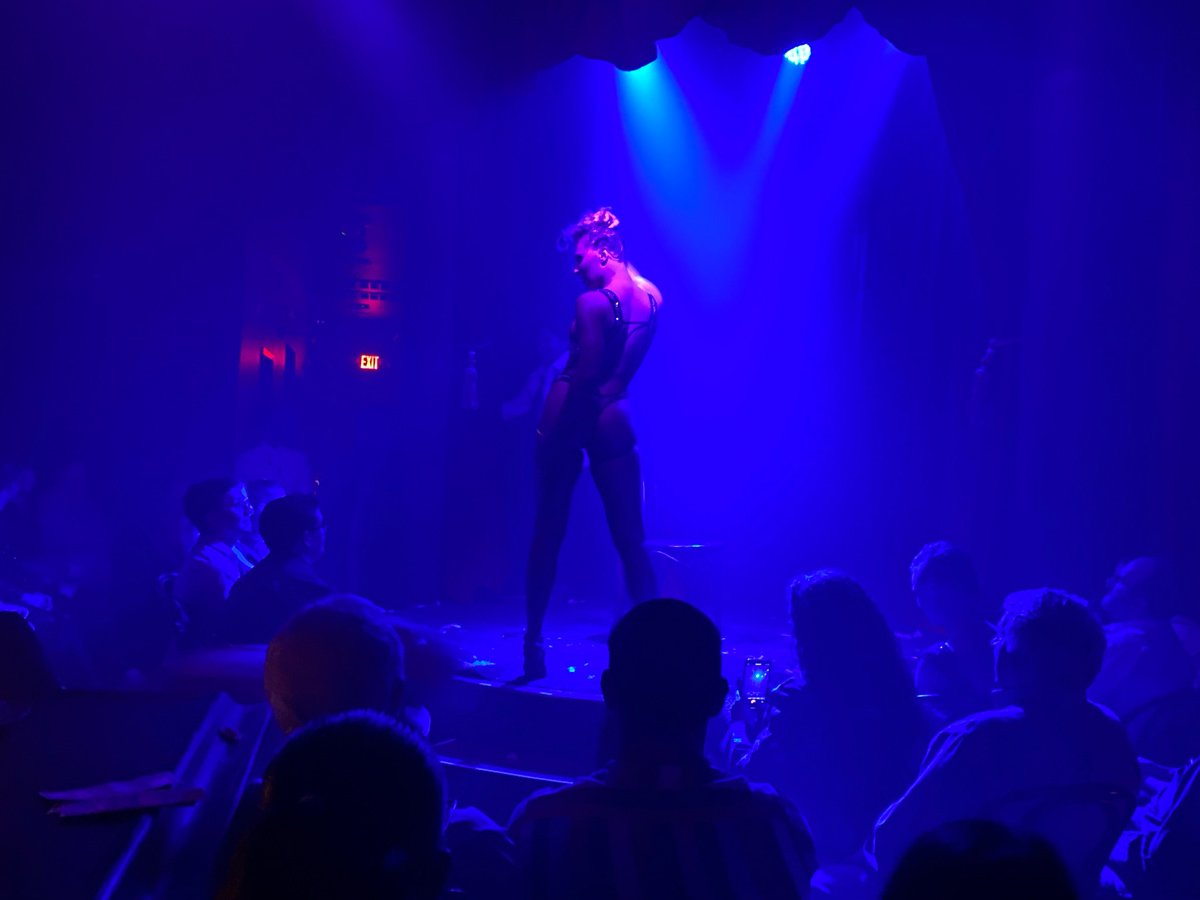 We love the fact photos and video are encouraged at "Miss Behave's Mavericks." Host Amy Saunders explains, "You're our advertising because we don't have any money."
The usual disclaimers apply: If you're easily offended, this show may not be for you. Then again, that's what a lot of people said about "Absinthe." Lighten up, it's Las Vegas.
"Miss Behave's Mavericks" performers every Thursday, Friday and Saturday at 8:00 p.m.
Get tickets to "Miss Behave's Mavericks" at Cheapshot on the official Web site.
When the show ends, the party doesn't, as Cheapshot transforms into a throwback discotheque, complete with a DJ, dance floor and overhead disco ball.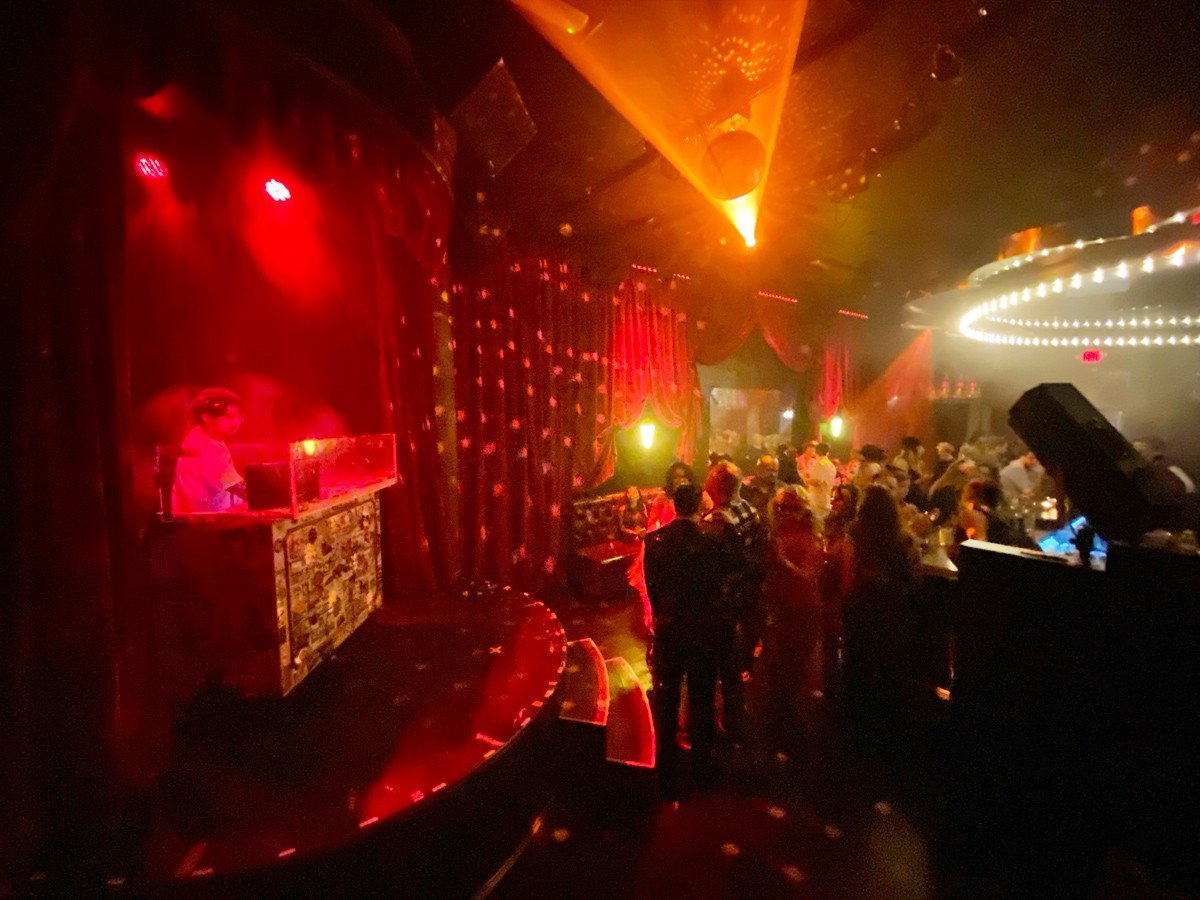 Love the show, love the space and love Miss Behave. She knows things and people, and seems determined to make "Miss Behave's Mavericks" an unforgettable part of the downtown Las Vegas experience.
Want to explore more stories? Read about US gambling here:
You can also learn about online gambling in Canada here: