Life Cube Goes Up in Smoke, An Unforgettable Las Vegas Spectacle
We've taken our sweet time to do it, but we're excited to share Life Cube, an art project that recently went up in flames in downtown Las Vegas.
What's Life Cube? Thanks for asking. Your interest in all things Las Vegas has never been more evident than right this second.
This is Life Cube.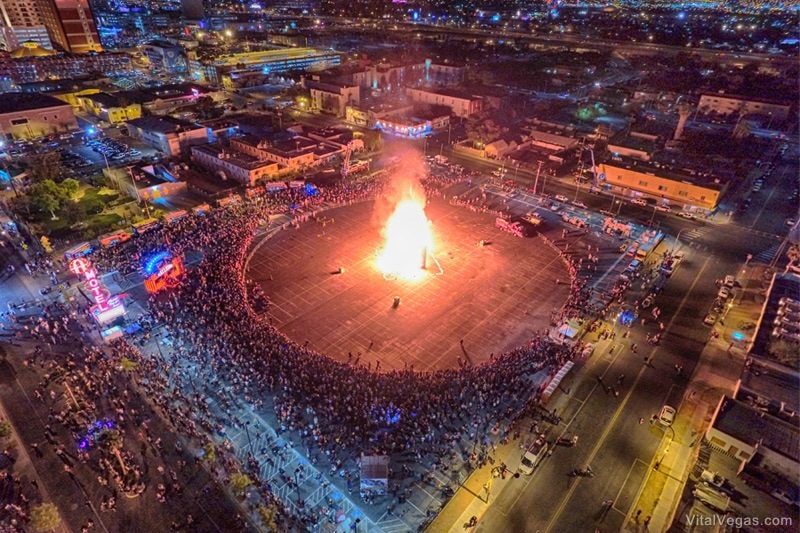 Like that shot? We do, too. In fact, we're currently using it as our computer wallpaper. If you'd like to do the same, click here (size: 1920×1080). You're welcome.
Let's circle back to the beginning.
Life Cube is, or was, the brainchild of artist Scott Cohen. We chatted with him and he does a great job describing what Life Cube is (it's been described as "a build-and-burn art installation"), as well as its inspiration.
Cohen says, "It's a 24-by-24-foot structure. Artists are invited to paint and draw on it. This project was started based upon a belief I have. If you write down your goals, dreams, wishes and aspirations, the chance of them happening is much much greater. I thought of this idea and was inspired by a trip to Burning Man over 10 years ago. I said, 'Someday, I'm going to come back an artist.' Six years later, I came back and I created my first Life Cube."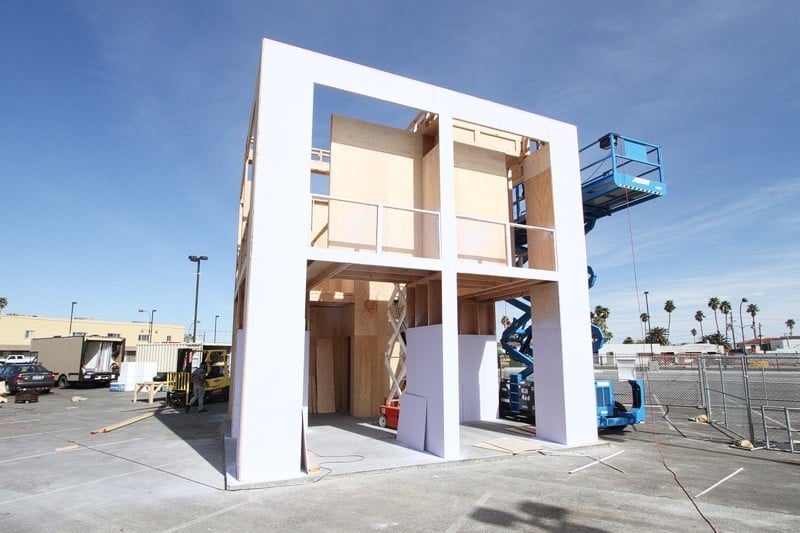 Soon after Life Cube was erected, artists and members of the community began decorating it. Here's a look.
The process of decorating Life Cube took about two weeks, and the cube took on a life of its own, with its own "culture."
Members of the community came to the site for yoga practice, to form drum circles, dance and take part in other activities like definitely not smoking weed.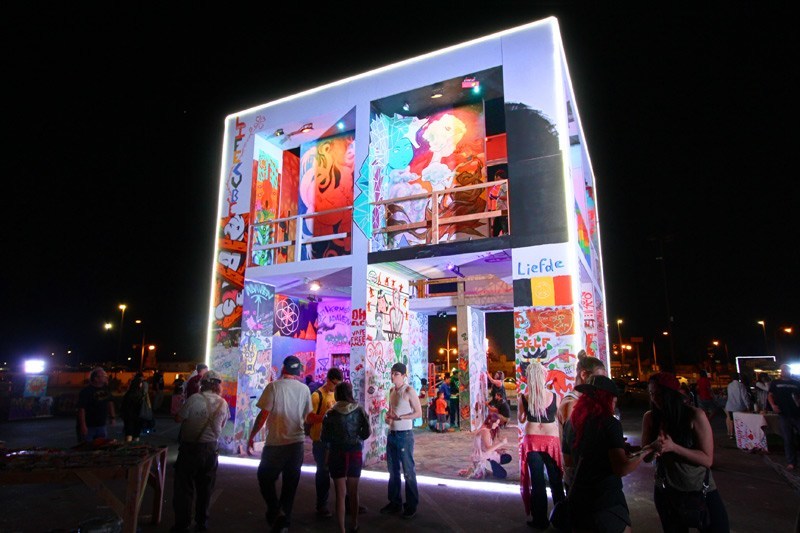 Here's a closer look at some of the art inside Life Cube.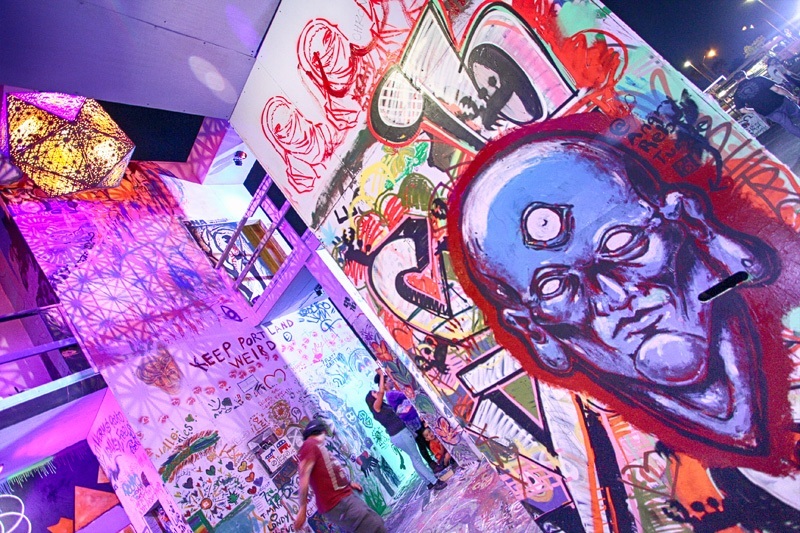 The Life Cube "exhibit" culminated in a fire ceremony where the structure was burned to the ground. And it was quite the party.
The Las Vegas Life Cube burn happened April 2, 2016, and took place in the "Llama lot" across from the now-closed Western Hotel.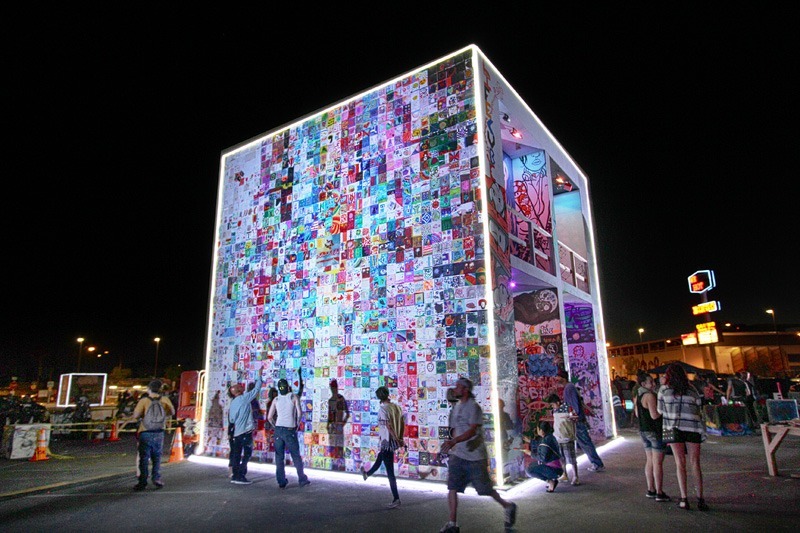 The burn festivities featured fire-spinners, musical performances, food vendors and Burning Man-style "art cars."
Here's some footage of the burn we captured with a drone. Having a drone is a dream-come-true for this blog, by the way. A dream. Come true. Coincidence?
Nevermind, let's torch this sucker!
Cohen said it best, "It was a really wonderful thing to see thousands of wishes go up into the universe. It was really a spectacular sight."
The burn ceremony drew a respectable throng, and Cohen hopes to "bring it [Life Cube] to cities not only across the nation, but throughout the world."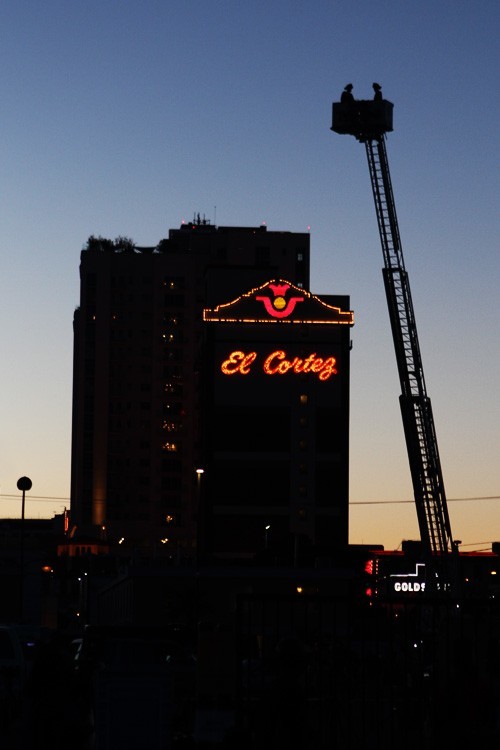 Before the Life Cube went up in smoke, we couldn't resist contributing our own wishes, of course.
We had quite a few, but were assured by Cohen, "There's no rule about multiple wishes."
Our 10 Vital Vegas Life Cube Wishes
1. We wish people in Las Vegas casinos would stop leaning chairs against slot machines while they go to the restroom. Casinos aren't elementary school, and there are no "savesies."
2. We wish casinos would give us the brand of liquor we order, even when it's a comp. And, no, they very often don't.
3. We wish people would stop using DTLV as an abbreviation for "downtown Las Vegas." "Downtown" is one word.
4. We wish casinos would have designated cigar areas, specifically, somewhere in Nebraska.
5. We wish Las Vegas drivers would learn to, you know, drive. It's called the passing lane, not the driving lane.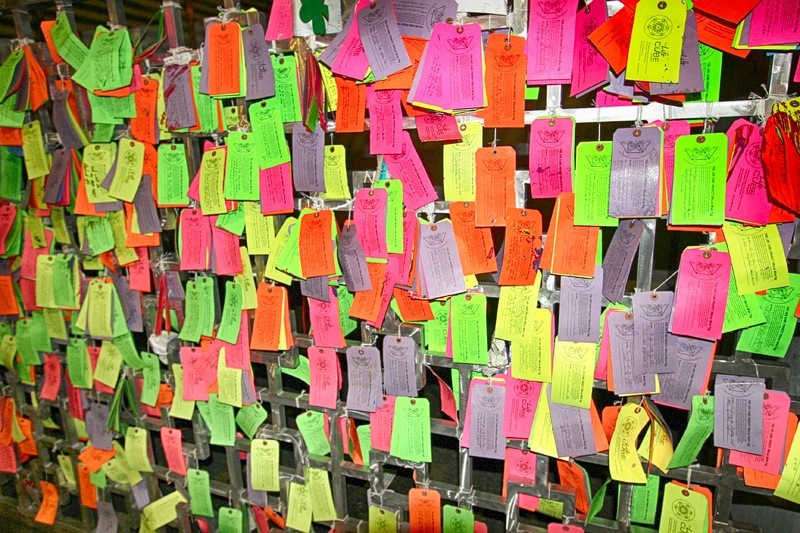 6. We wish they'd figure out a way to avoid the turbulence when you fly into Las Vegas.
7. We wish businesses in Las Vegas would realize you don't have to blast music 24-7. There are still people left who like to talk to each other.
8. We wish people wouldn't sit at a full bar with video poker and not play video poker.
9. We wish people would stop bringing their children to Las Vegas. They're doing it wrong.
10. We wish strippers would stop lying to themselves and admit they're flirting with us because we're super interesting.
None of our wishes have come true yet, but we're cautiously optimistic.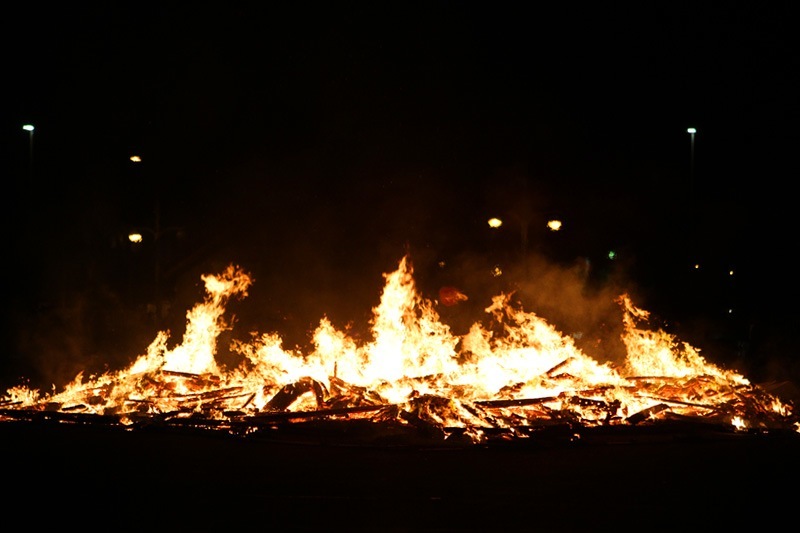 Listen to our full interview with Scott Cohen in episode seven of the Vital Vegas Podcast.
Here's the official Life Cube site, and please enjoy more photos of Life Cube Las Vegas 2016.