Keeping Our Eye On the Linq's High Roller Ferris Wheel
Every day, the High Roller Ferris wheel at The Linq Las Vegas pushes ever heavenward. The wheel's outer rim seems to defy gravity, kept aloft only by temporary supports and a prayer. Or something.
Here's the latest from the construction site.

A few of the wheel's many cables have been put into place, helping support the structure.

Dropping by to see the progress of the High Roller wheel is one of the best free shows in Las Vegas these days.

One of the untold stories of the Linq's High Roller Ferris wheel is the fact that this isn't the first version of the wheel to be erected. No, there were other wheels which were put up, but later discarded.
In a VitalVegas.com exclusive, we captured a never-before-seen photo of several earlier versions of the High Roller wheel, just feet from the current High Roller construction site.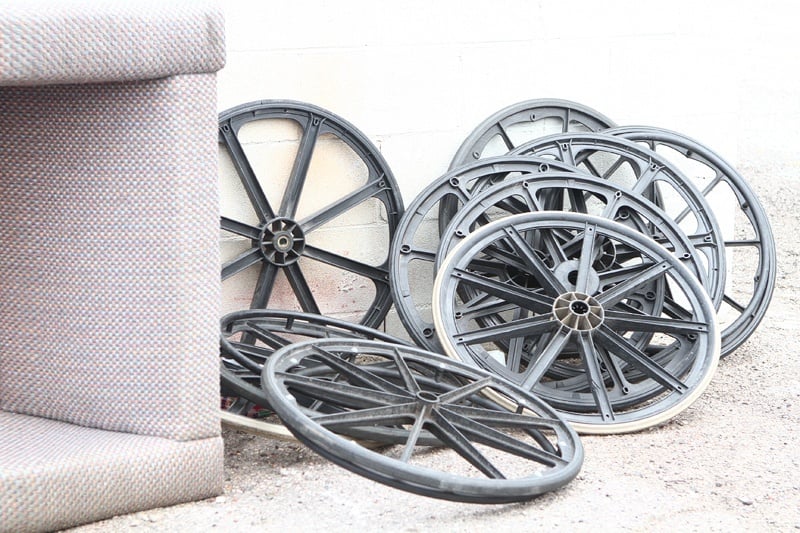 We'd like to give you an update on the other observation wheel being built on The Strip, SkyVue, but let's just say things have been very quiet since the company introduced its new mascot, Tiny the Tumbleweed. Take a look. Yes, we're that kind of Las Vegas blog.