Insider Reveals Secrets of Slot Machine Names
Every year, dozens, if not hundreds, of new video slot machines hit casino floors around the world, including in Las Vegas.
The challenge of creating unique, compelling names for all these machines is one rarely spoken about publicly, but that's about to change.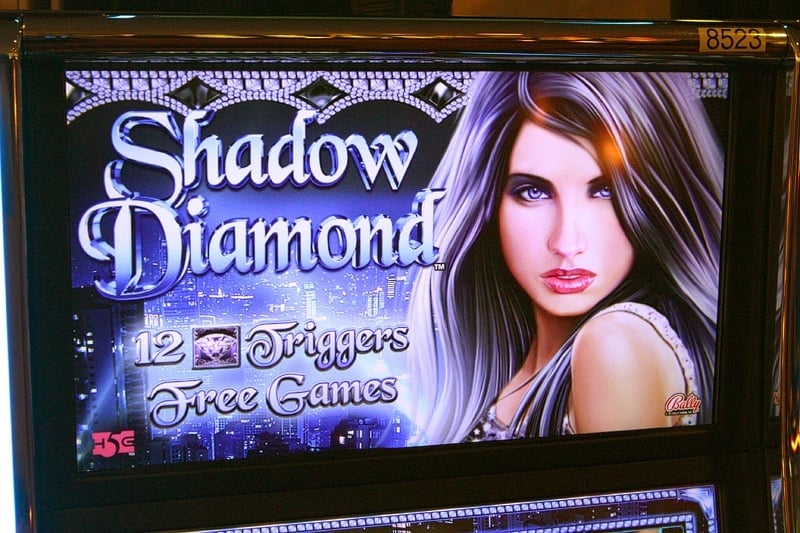 Vital Vegas was contacted by an industry insider who has revealed sensitive information about recent changes in the way slot machines are named ("branded"), and the truth is nothing short of shocking.
Our source, who asked to remain anonymous, leaked a two-page document distributed in strict confidence by the CEO of one of the largest slot machine manufacturers in the world. Certain information has been concealed to protect the identity of our source.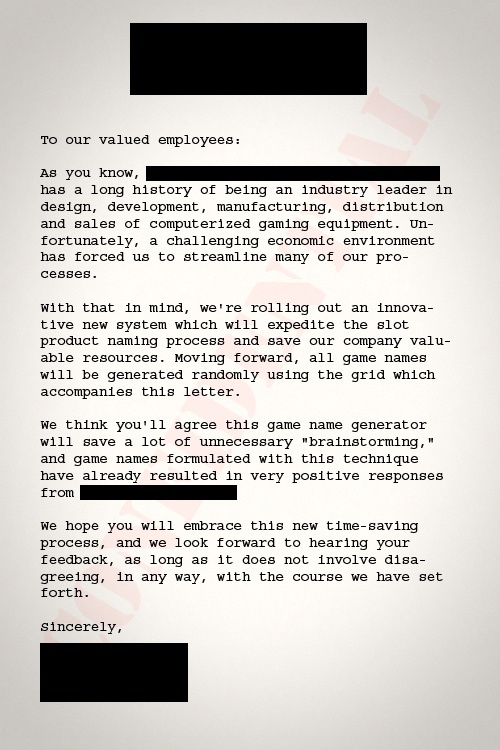 This leaked letter is already sending shock waves through the slot machine industry and the casino business at-large, but the real bombshell is the "name generator" now being used to create slot machine names.
Here's the unaltered second page of the document, provided at great personal and professional peril by our source.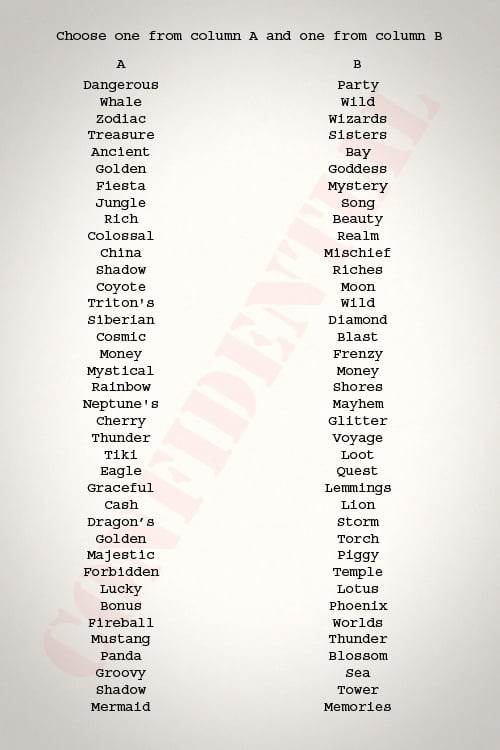 Are we apprehensive about possible repercussions from the slot machine industry? Yes, but we felt it was important to share this disturbing revelation.
While we understand the slot machine industry is a competitive one, we were dismayed to learn automation and cost-saving measures appear to have, once again, won out over human creativity and time-honored gaming industry practices.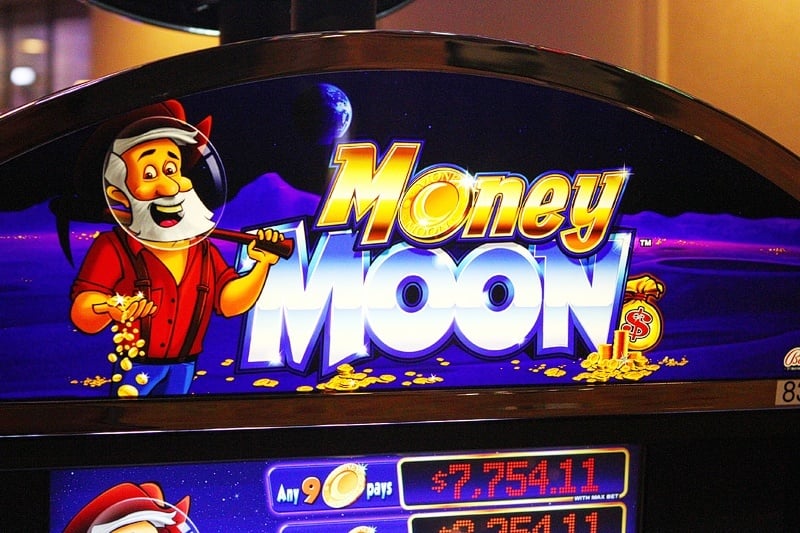 The bottom line: We'll never look at slot machines quite the same way again.