In Vegas, It's Good to Know a Guy: Fizz at Caesars Palace
There's a champagne bar and lounge coming to Caesars Palace in the fall of 2013, called Fizz.
This new bar will be more than just a bar, though, mainly because the official news release says it will be the "epicenter of chic," and if a news release says it, it must be true.

Fizz is being created in partnership with Elton John's partner, David Furnish. And by partner, of course, we mean "partner." (They were married in 2005.) In Las Vegas, it's good to know a guy.
The new champagne bar will be 2,750-square-feet, and will be found in Caesars Palace's casino, near the entrance to The Forum Shops.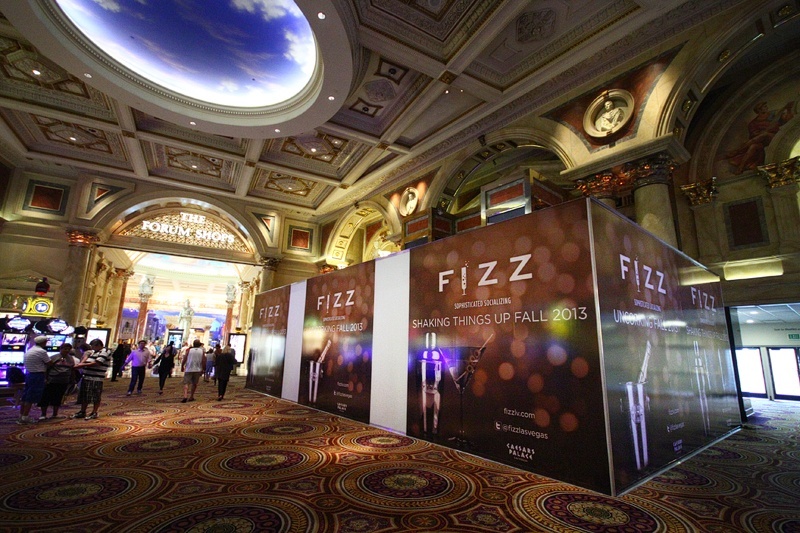 Beyond the bubbly, Fizz will also serve up "caviar, charcuterie and small plates," probably because small plates are much easier to wash.
Fizz will have "high-end details focused on patterns and texture, resulting in a glam-chic look rich in golds and muted tones with metal accents." Translation: "We needed more random combinations of words for this news release."
Aside from the fact the PR gobbledygook generator is turned up to 11 here, we're always up for a new bar on The Strip, especially one from somebody so well-connected. How cool would it be to hang out in a bar where Sir Elton John and his partner are knocking a few back?
It's always been a perk to know a guy (or diva) in Las Vegas. Claire Sinclair knew Holly Madison, now she's headlining in "Pinup" at The Stratosphere. Another Madison gal pal, Angel Porrino, has a featured spot in "Absinthe." Singing impressionist Véronic DiCaire parlayed a Celine Dion connection into headlining gig at Bally's.
Of course, you have the best Las Vegas connection possible. You know a Las Vegas blog, intimately. Or will, once you spoil us with some charcuterie.