Here's the Latest From Resorts World
It seems Resorts World has moved on from its tiff with Wynn Resorts, and construction of the Asian-themed casino proceeds, albeit at an agonizingly slow pace.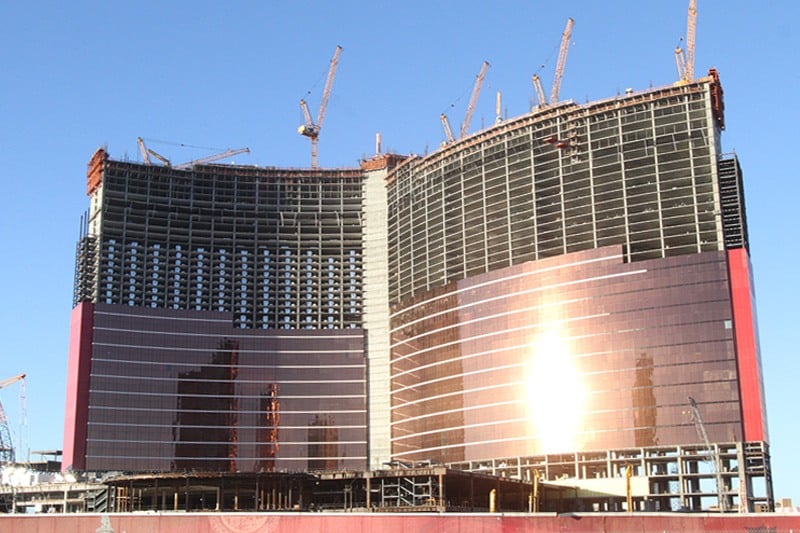 Resorts World and Wynn Resorts got into a legal spat when the latter claimed Resorts World's design was too similar to Wynn's.
The parties came to a settlement, and since then Resorts World has been taking measures to ensure there's no confusion between the hotels.
One of the noticeable changes is the horizontal bands of Resorts World, once cream-colored, are now being painted black.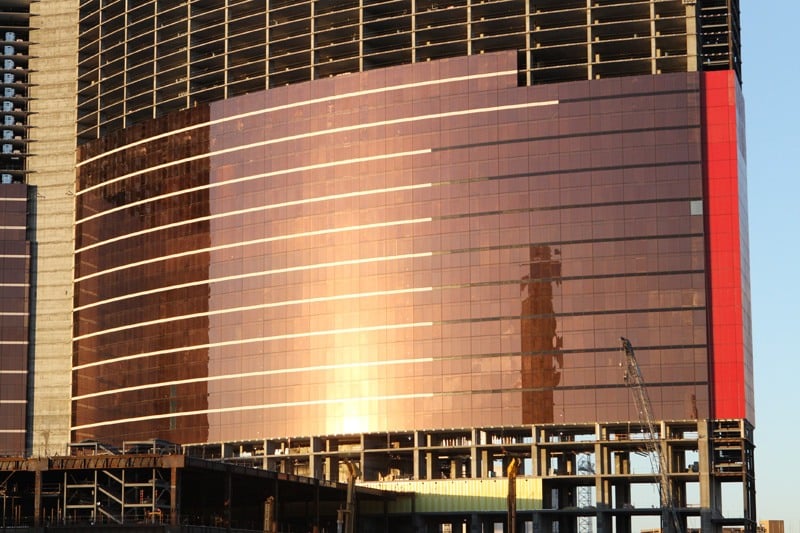 For a minute, Resorts World tried turning its bands red, but apparently that didn't pan out.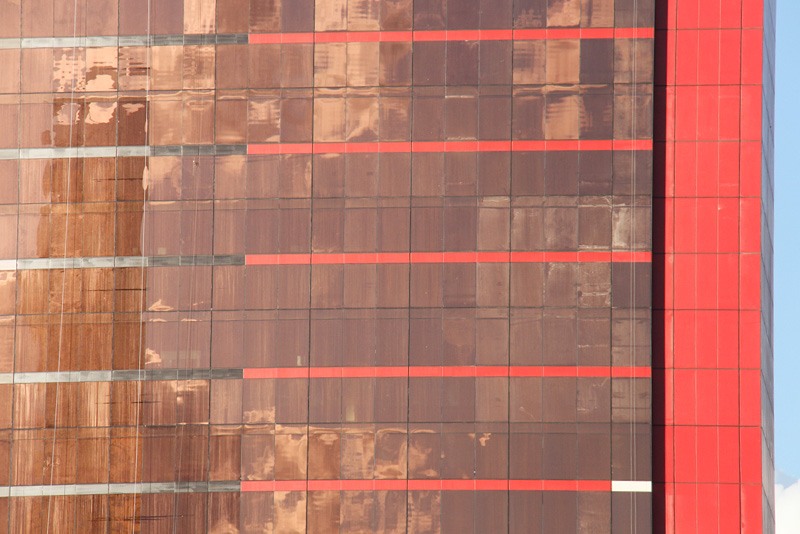 It seems Resorts World dodged an expensive bullet by not having to remove its bronze-colored windows.
Instead, in addition to the color change in the horizontal bands, the resort is brightening up its extremities with bright red flourishes.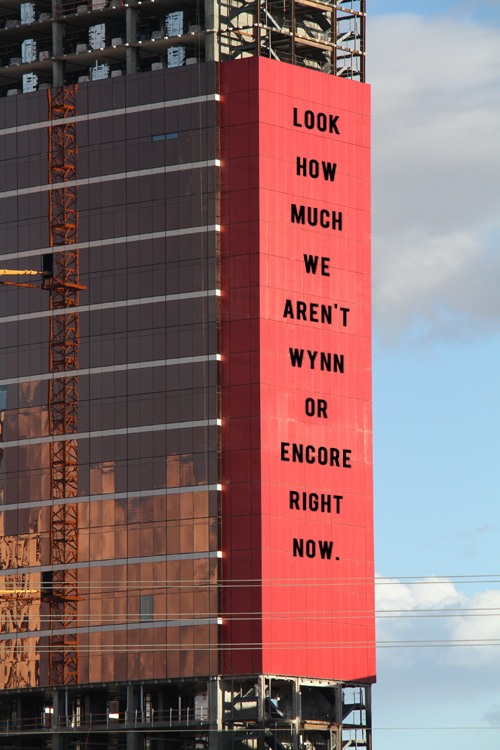 The long-delayed Resorts World (it was supposed to open in 2016) continues to add floors.
Here's a photo of Resorts World in Nov. 2018.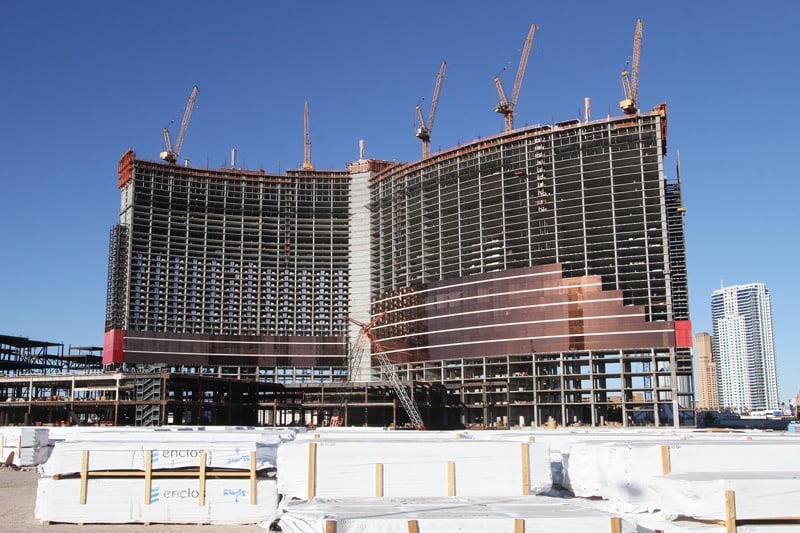 Here's another from March 2018.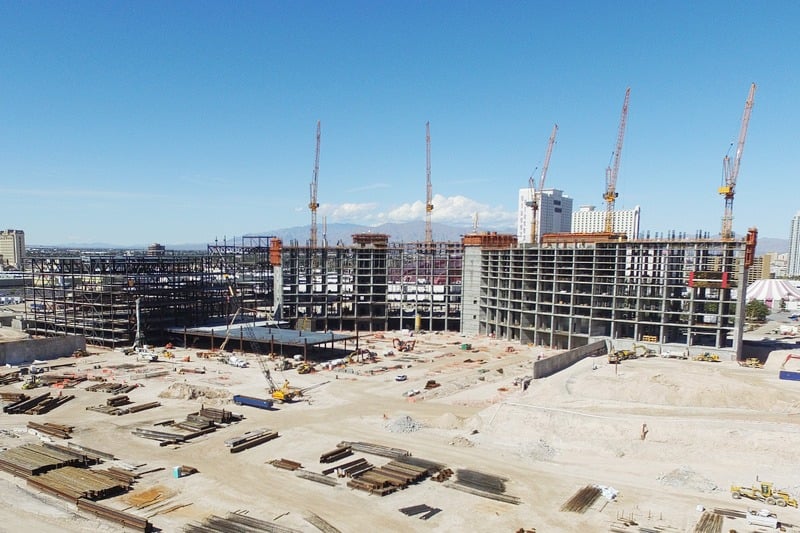 Yes, we do need to get a life.
We're just so excited when anything happens on the north end of The Strip.
There's lots of new stuff at Resorts World, despite our not knowing what it is.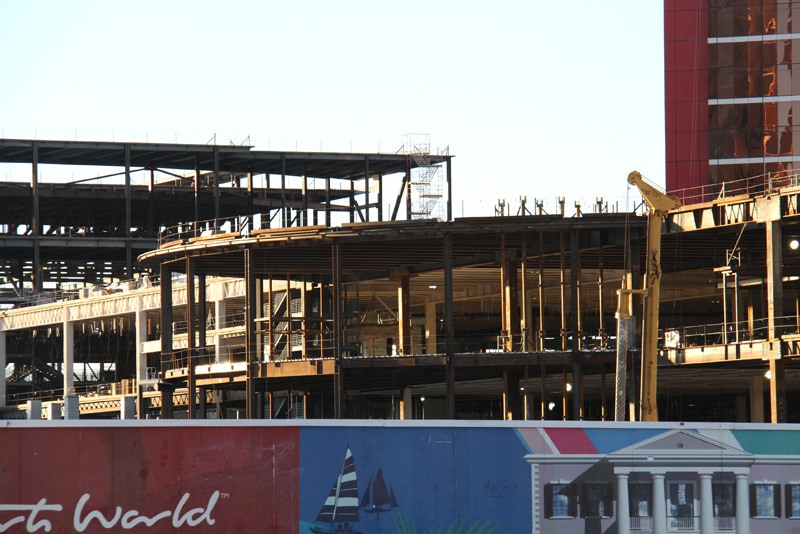 Given how visitation in Las Vegas has flattened out recently, we can't really blame Resorts World for dragging its feet. Bringing thousands of rooms online now would be disastrous, so Resorts World is content with shooting for a 2021 opening.
The idea is by then, with the completion of Raiders Stadium and the expansion of the Las Vegas Convention Center, visitation will presumably grow and Resorts World will be rolling in it. Presumably.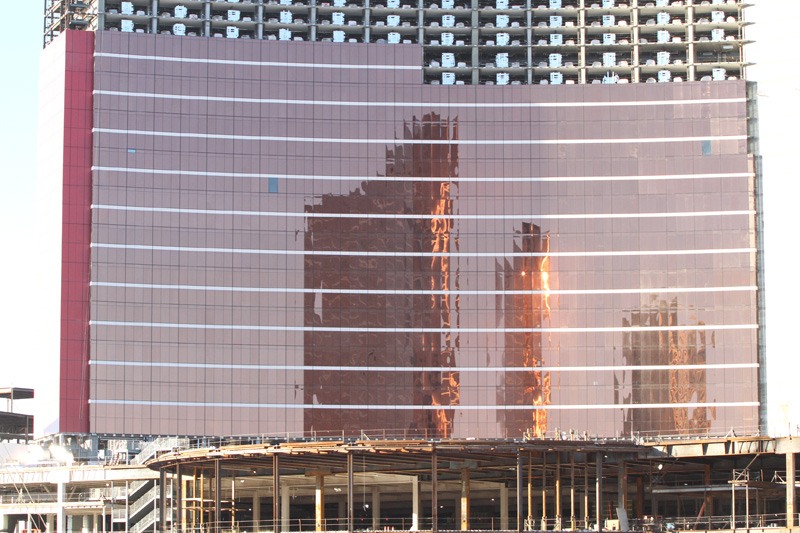 The plan is for Resorts World to be 60 stories (Fontainebleau, now The Drew, has 63), and it already looms large over The Strip.
We'll keep you abreast of all the progress at Resorts World, so check back often.
And we would like it duly noted we did not resort to making an "abreast" joke. Because maturity.