Here's a Perfunctory Formula 1 Las Vegas Grand Prix Update
Las Vegas is atwitter in anticipation of what's being billed as the biggest event in the history of Las Vegas: Cars vrooming!
We have tried to avoid talking about F1 during its year-long ramp-up to the Formula 1 Las Vegas Grand Prix, but it's hard to ignore how excited everyone is about it, so here's the latest.
The sacrifices we make for you.
The big race happens Nov. 16-18, 2023.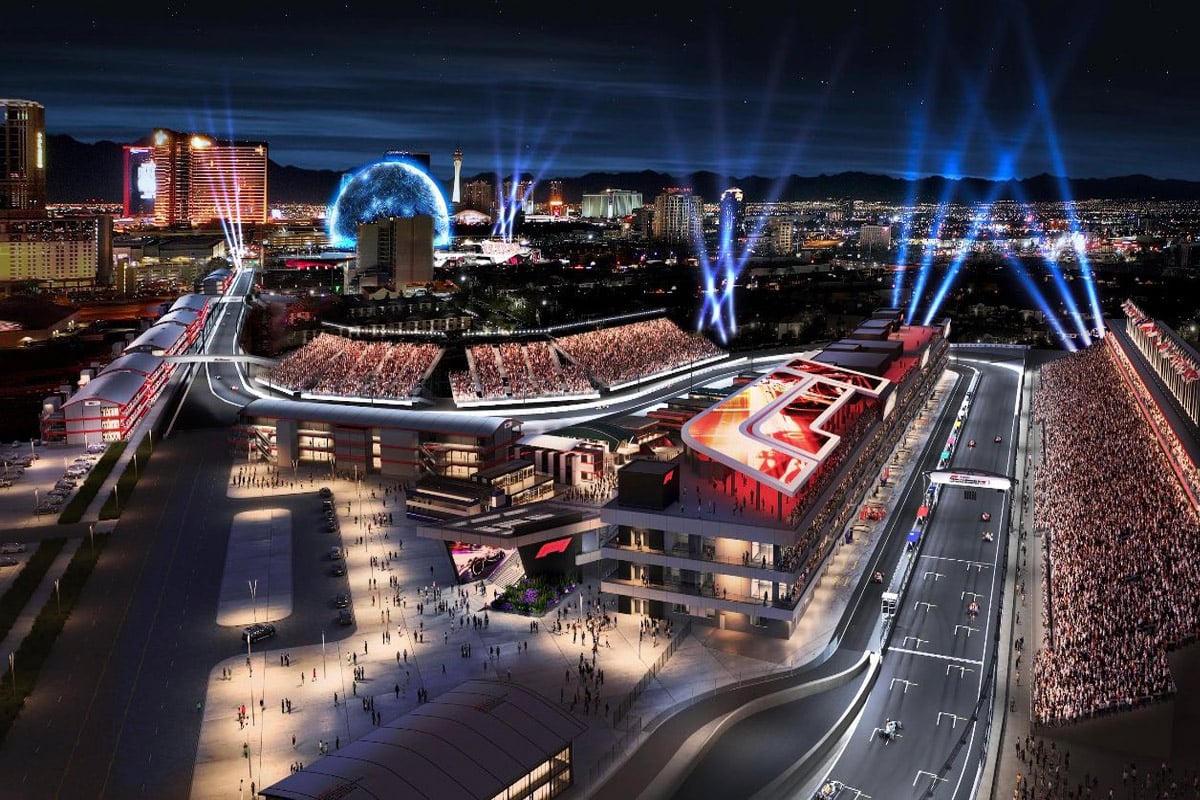 F1 recently dropped some sweet renderings of what Las Vegas will look like when it's overrun by race fans, many of whom have private jets and yachts large enough to land those private jets on, apparently.
You think Las Vegas would be atwitter if there weren't massive amounts of money involved?
The renderings feature grandstands and viewing areas along the course, none of which will cause massive traffic nightmares before, during and after the F1 Las Vegas Grand Prix, you can be assured of that.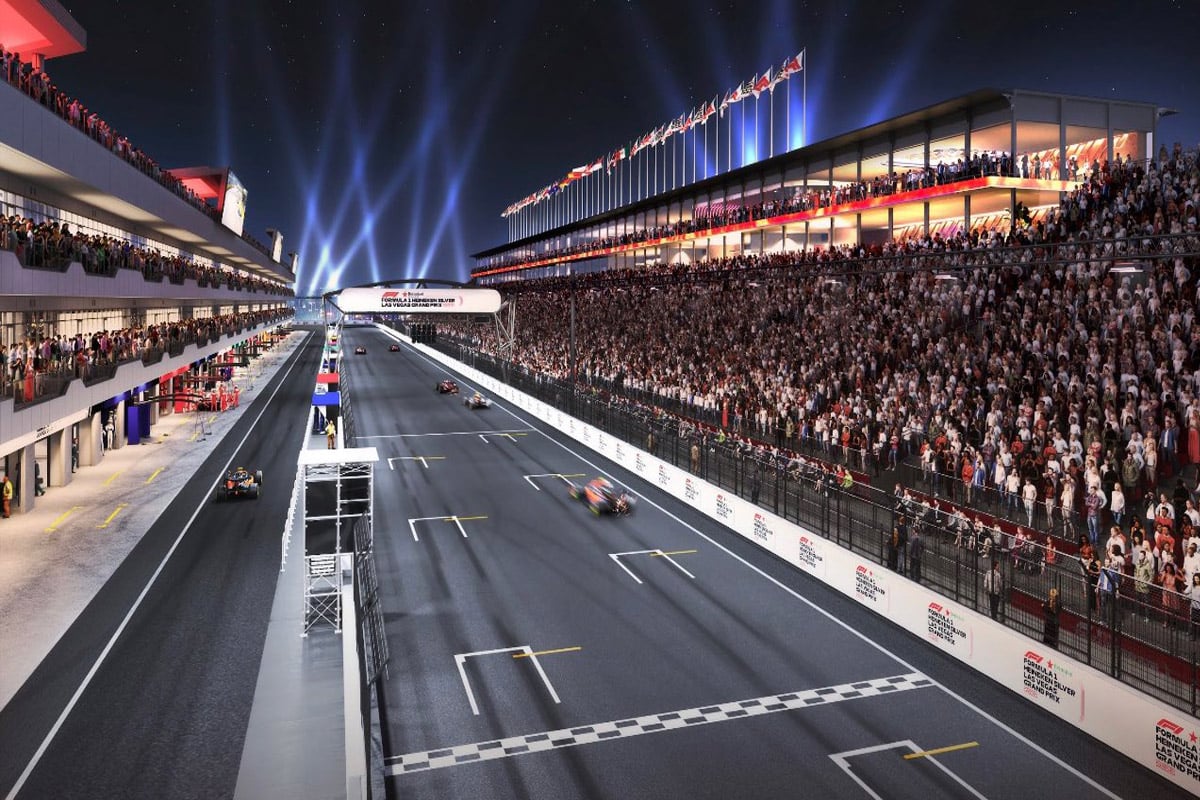 The renderings feature tons of Klieg light, those bright lights you see shooting beams into the sky at movie premieres. We assume F1 will be importing its Klieg lights, as Las Vegas currently only has one set, and they're positioned in front of Sapphire Gentlemen's Club, where high beams are most appreciated.
Honestly, the renderings are sexy as hell, despite all the car racing.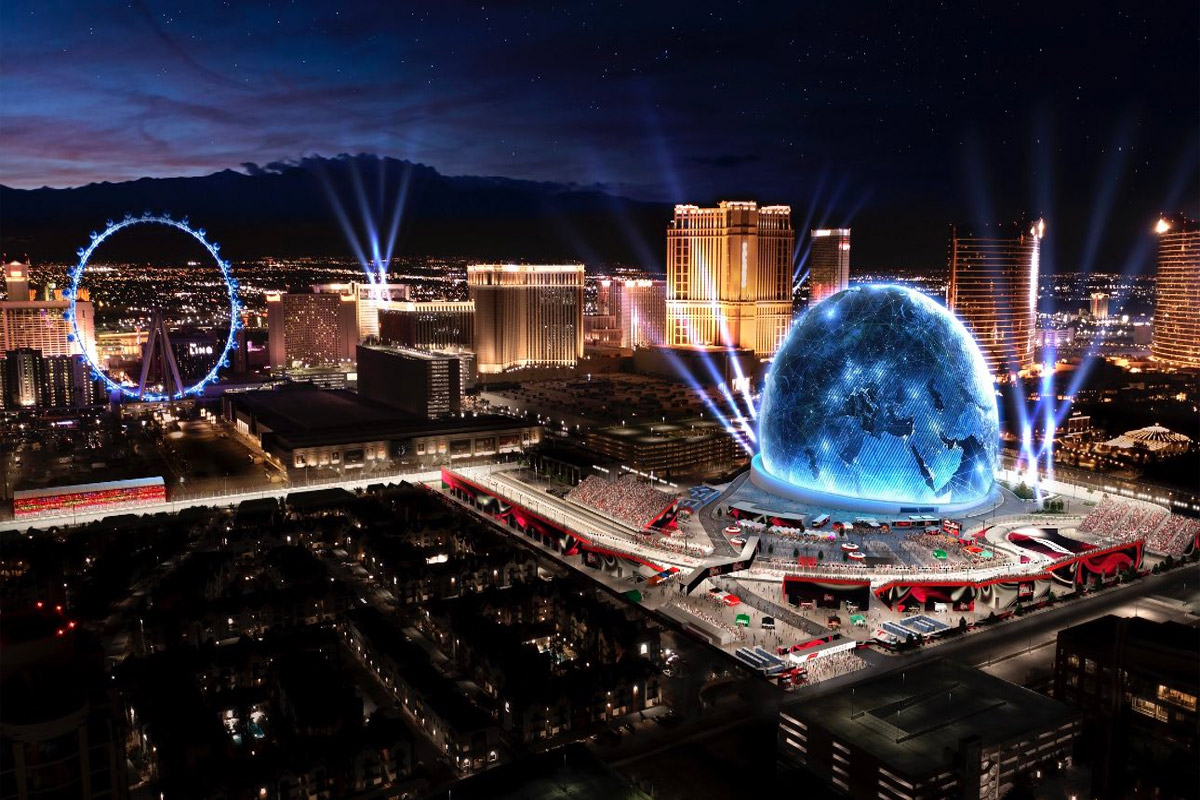 Do we find it odd people are paying thousands of dollars to watch cars zip by at high speed so they only see the blurry cars for a fraction of a second? Do you know this blog at all?
Still, we appreciate that F1 will bring lots of revenue to Las Vegas casinos and other commercial enterprises, so we look forward to not talking about it again unless it means more visitors to our blog, in which case we will pander the hell out of this insanity.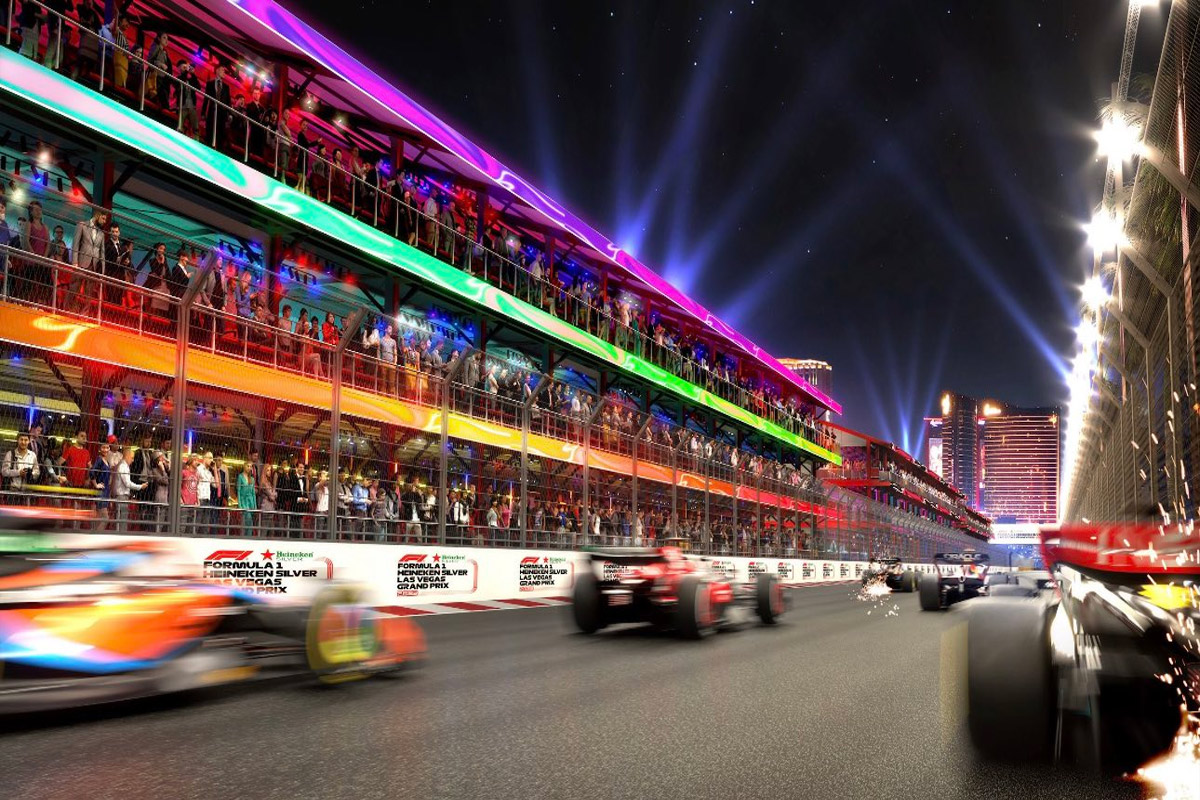 F1 has been making quick work of its headquarters in Las Vegas.
The building will serve as a paddock during the Las Vegas Grand Prix, then will host a year-round attraction of some sort.
Here's a recent look at the construction.
F1 headquarters update. (h/t @JamesInLasVegas) pic.twitter.com/t632BWstoj

— Vital Vegas (@VitalVegas) March 10, 2023
In related news, the Las Vegas Convention and Visitors Authority (LVCVA) will buy $7 million in F1 tickets. A portion of the tickets ($2.8 million) will be resold, so the LVCVA's tickets will cost about $4.2 million. The tickets will be given to entities like trade show companies and travel agents, those who bring business to Las Vegas (the primary goal of the LVCVA).
This is a fun fact because the LVCVA's money comes from room taxes. Meaning Las Vegas is using tax money to buy tickets to a car race. Nothing to see here!
Next up in exciting F1 news: Las Vegas has to be repaved.
That's right. Las Vegas needs to upgrade its roads to meet the exacting standards of Formula 1's temperamental, carbon footprint-friendly vehicles, so gird your loins and good luck to you if you work on the Las Vegas Strip!
The roadwork will involve a "phased approach," with six phases in each of two rounds of resurfacing. Work starts April 2, 2023. For a race that happens in November.
Here's the schedule for the first round of F1 road paving: Sands Ave., Apr. 2-7; Las Vegas Strip, May 9-19; Harmon Ave., May 22–26; Koval Lane, June 11–16; Paddock Area, June 19–30; MSG Sphere Corners, Aug. 21–25.
Round two: Sands Ave., July 16–21; Las Vegas Strip, July 23-28; Harmon Ave., July 30 to Aug. 4; Koval Lane, Aug. 13–18; Paddock Area, Aug. 6–11; MSG Sphere Corners, Sept. 10–15.
We're pretty sure that's all tax money, but mostly we're excited to see how atwitter everyone is when this repaving project starts.
Luckily, we'll have revving race car engines to help drown out the new obscenities that will be invented while people are sitting in traffic for eight months.
Anyway, that's the latest from the Formula 1 Las Vegas Grand Prix, an exciting event for Las Vegas and another wonderful example of how Las Vegas has become a mecca for sports! And, yes, we're saying that because most people just skim our stories and if they just read this paragraph, it will give the impression we're a big supporter of this event, which everyone seems to be, probably because they never drive on or around The Strip, but we've covered our bases and please look elsewhere for F1 news from here on out, thanks.