Hawaiian Marketplace, Cable Center Quietly Close on The Strip
The Hawaiian Marketplace and an adjoining strip mall, Cable Center Shops, have closed on the Las Vegas Strip and nobody's talking about it.
The sketchy malls have been the butt of jokes for some time, but it appears the owners of this stretch of increasingly valuable real estate are finally making moves to try and turn blight into delight.
Don't get too excited, it'll probably be another mall.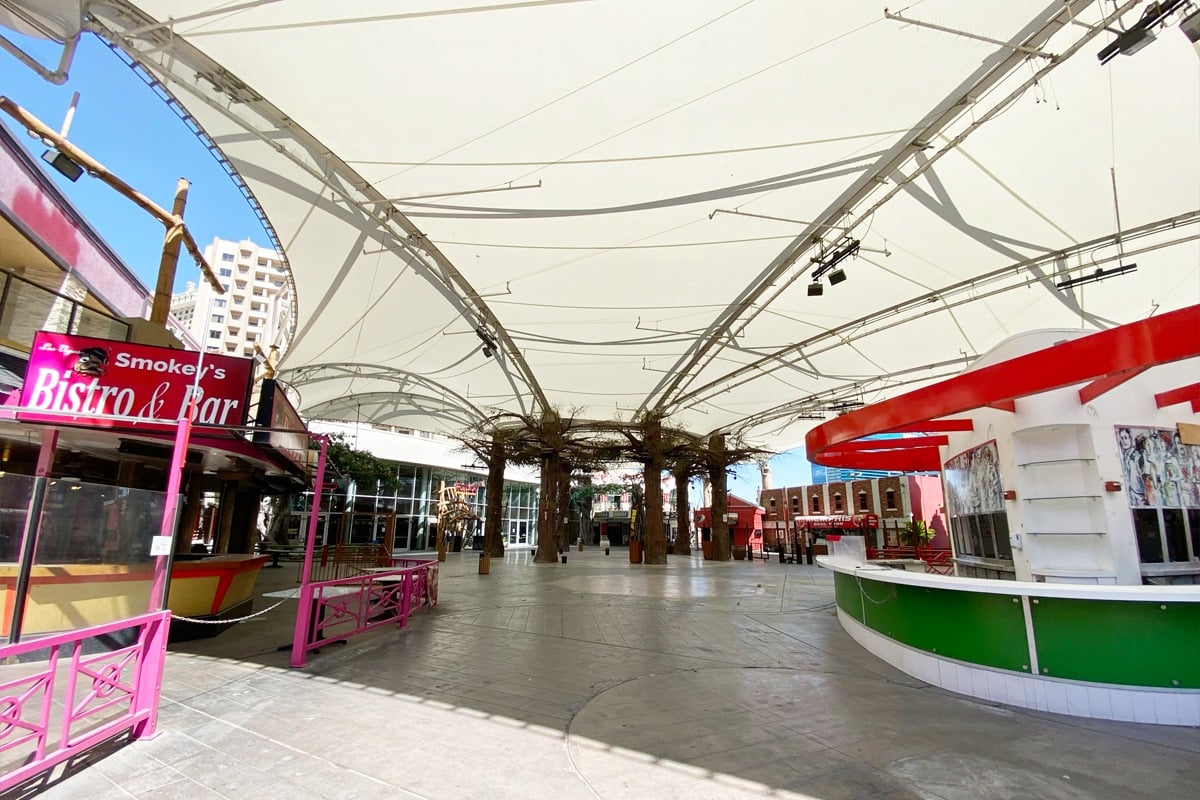 To get your bearings, the Hawaiian Marketplace sits across Las Vegas Blvd. from CityCenter and Aria, just south of Planet Hollywood.
In 2019, the Hawaiian Marketplace was sold to Gindi Capital for $172 million. Which seemed like a lot for a collection of questionable restaurants and retail shops.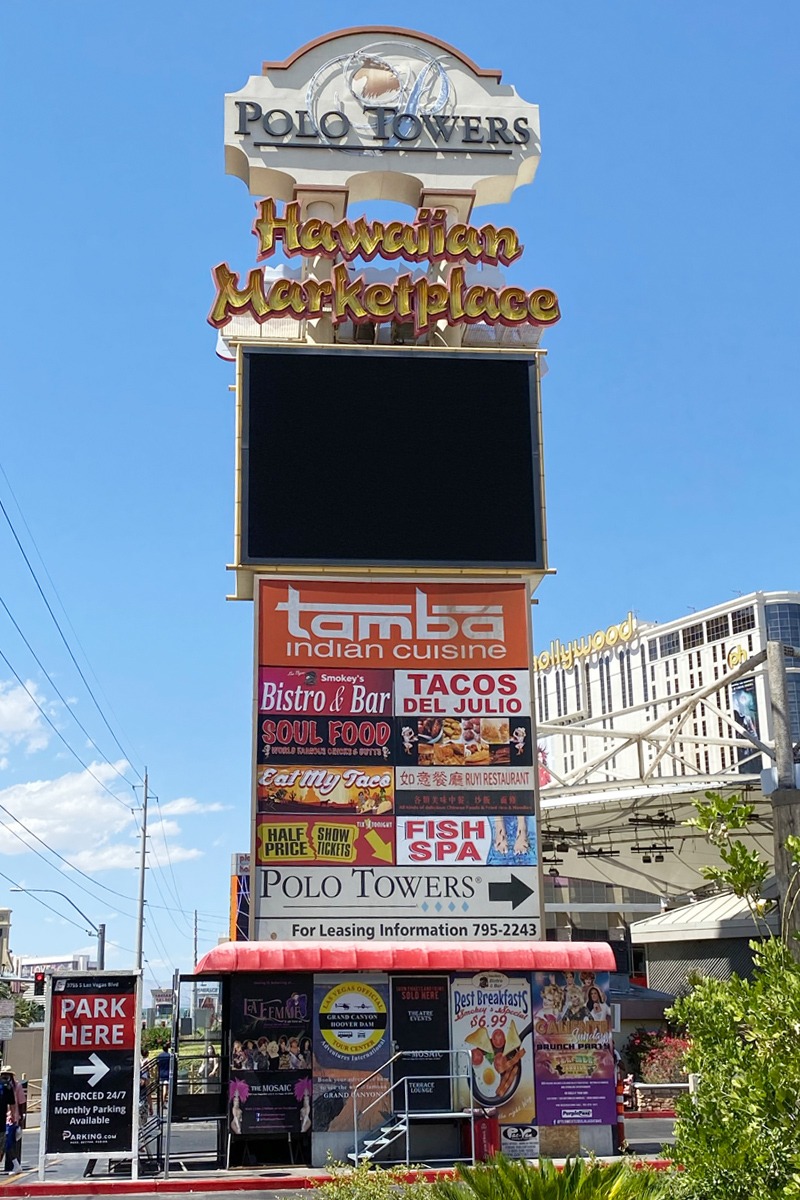 Gindi also got the neighboring Cable Center Shops, which featured the Boulevard Food Court.
The food court had Pizza, Pizza, Taco Papi, Marsala Express and Wing Shack. Next door was a Fatburger.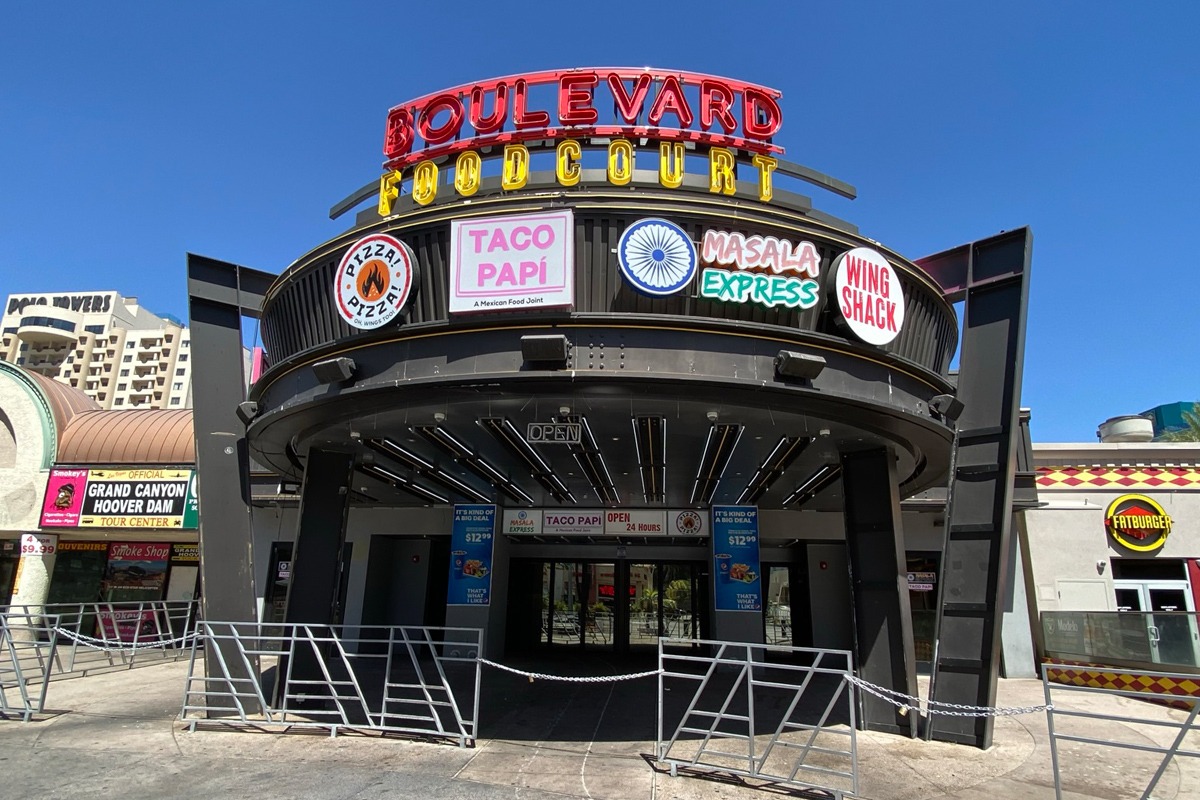 Pretty much all the venues in these two strip malls have now shuttered, sans fanfare or official announcement.

The only places left at the Hawaiian Marketplace are Smokey's Bistro & Bar and Best Buds, one of those fake dispensaries like the ones that recently oozed their way onto Fremont Street where tourists are duped into thinking they're getting THC when they're getting CBD.
Here's a look at the current state of the Hawaiian Marketplace and Cable Center Shops.
What's next for Hawaiian Marketplace now that it's been put out of our collective misery?
Gindi Capital has said the company is working with its development and design teams to "unveil plans for a new flagship retail, entertainment and dining experience." Yep, that has mall written all over it.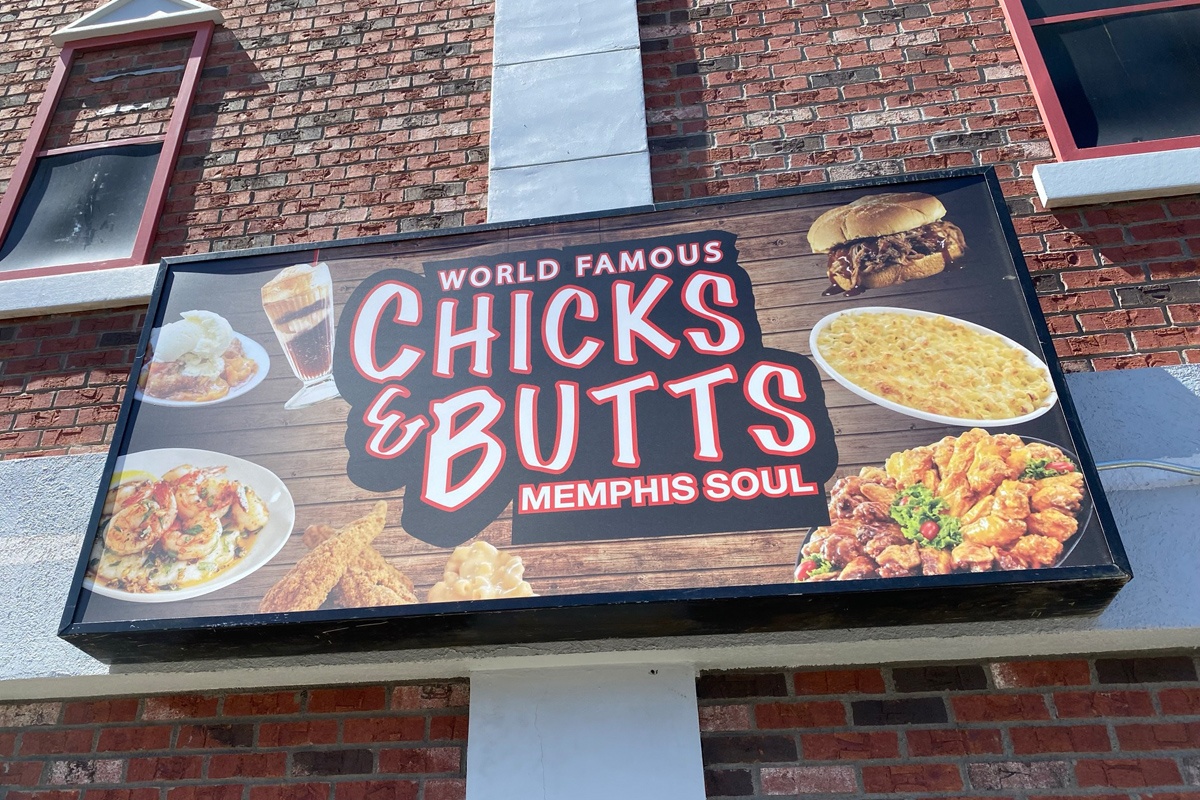 While the Hawaiian Marketplace appears to have been closing shops for some time, there's some news that has increased the urgency of demolishing and rebuilding in these spaces.
As we were the first to share, Tilman Fertitta, owner of Golden Nugget and Landry's, plans to build a new casino resort on the corner of Las Vegas Blvd. and Harmon Ave.
Fertitta's high-end resort would make Hawaiian Marketplace look even worse, so it makes sense to move that project along to take advantage of improvements to the neighborhood.
Given the state of the Hawaiian Marketplace and Cable Center, we trust this whole part of The Strip will be taken down, including Tex Mex Tequila Bar & Grill (the former Harley Davidson Cafe) on the corner of Las Vegas Blvd. and Harmon.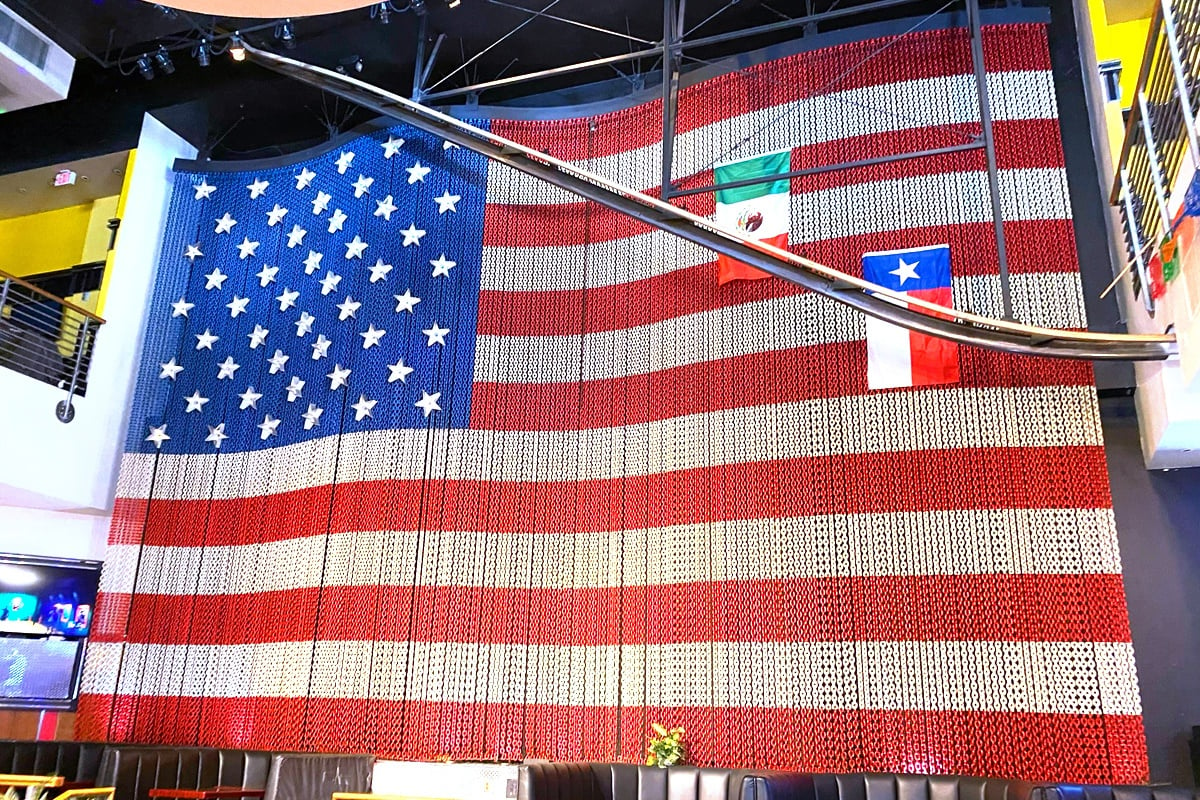 Not a lot is known about Gindi Capital, mainly due to the fact we only spent five minutes trying to learn more about the commercial real estate company. That's because whatever they build won't have a casino, so meh.
We reached out to Gindi Capital for comment, but haven't heard back yet. Honestly, would you respond to us? We are a smartass.
Our prediction: The two malls get demolished, combined and rebranded, so farewell to the name "Hawaiian Marketplace." There was nothing Hawaiian about it, as far as we could tell.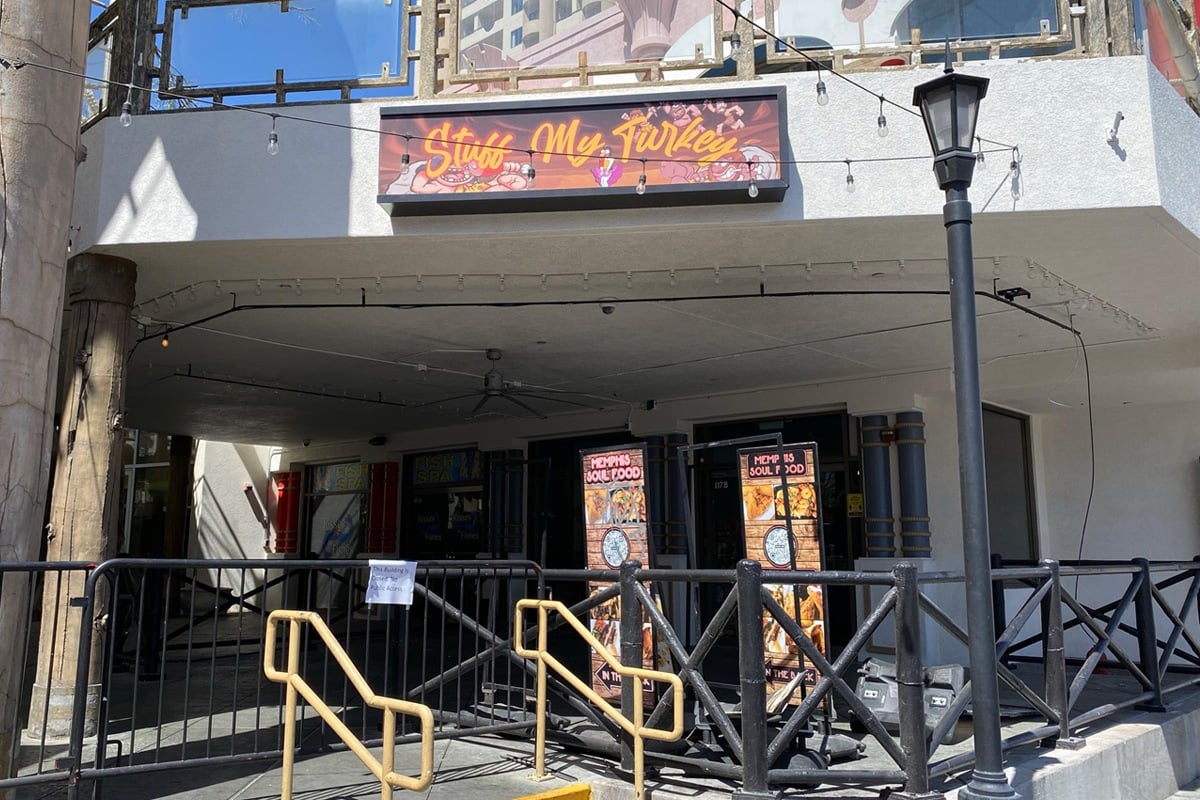 What we do know is whatever's replacing the Hawaiian Marketplace will be a step up from the Hawaiian Marketplace.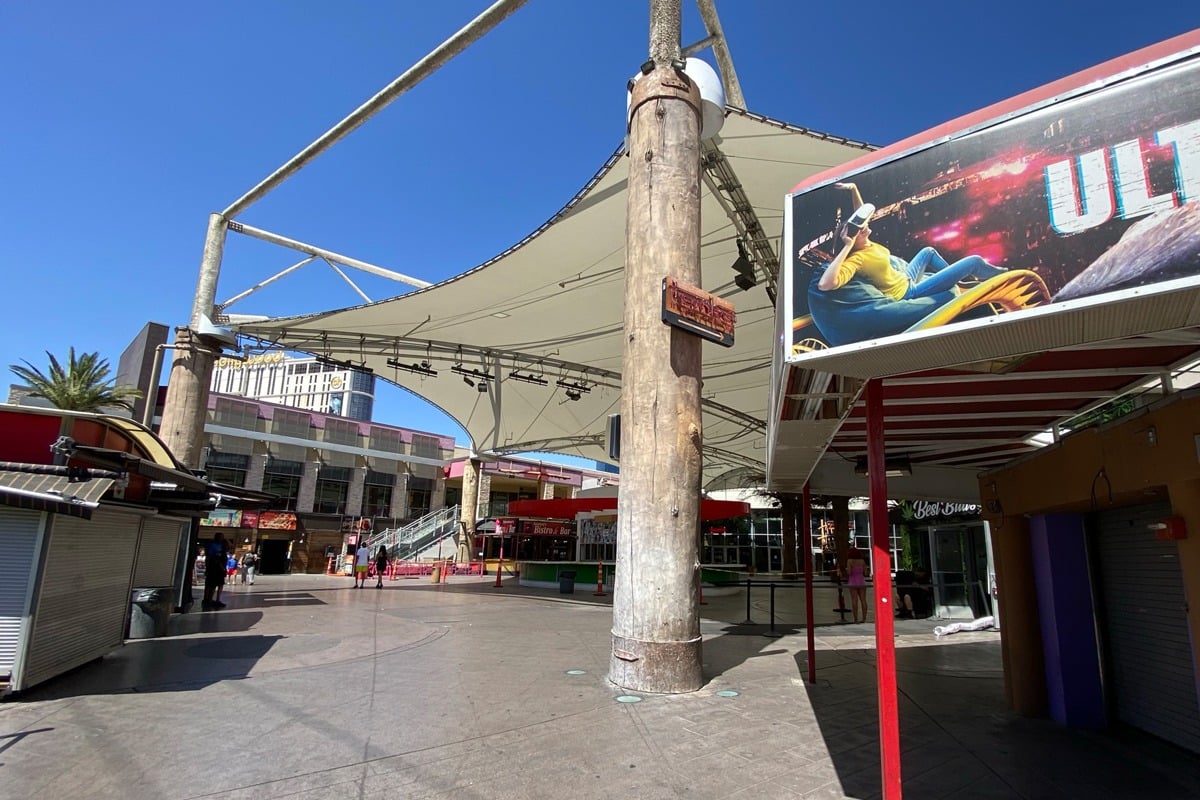 The next iteration of Hawaiian Marketplace will still be in an awkward location, but we're always up for some new and shiny on the Las Vegas Strip, especially if there are new bars, and there always are. It's Las Vegas.
Update (6/26/22): The Travelodge between Tex-Mex and the Hawaiian Marketplace has closed.
Questions about the fate of Travelodge on The Strip (between the Tex-Mex restaurant and shuttered Hawaiian Marketplace) have been answered: Closed. More about what's up: https://t.co/LkwgjraqsI
(h/t @JamesInLasVegas) pic.twitter.com/TiP97OnRVo

— Vital Vegas (@VitalVegas) June 26, 2022