Eight Ridiculously Expensive Las Vegas Things We Sure As Hell Can't Afford
Las Vegas is filled with great values. It also has its fair share of indulgences that will wrestle your wallet to the ground and make it cry for its mommy.
Here are eight expensive Las Vegas things we can't afford. Even remotely. We're a blog.
1. Sky Villas at Tropicana
The Tropicana recently unveiled its new Sky Villa Suites, an testament to luxury, elegance and the ability of Photoshop artists to buff hotel room photos to a high sheen. Prices for the suites haven't been announced, but from the looks of them, if we tried to book one, we're pretty sure the reservations agent would laugh so hard her hair extensions would fly off. See more.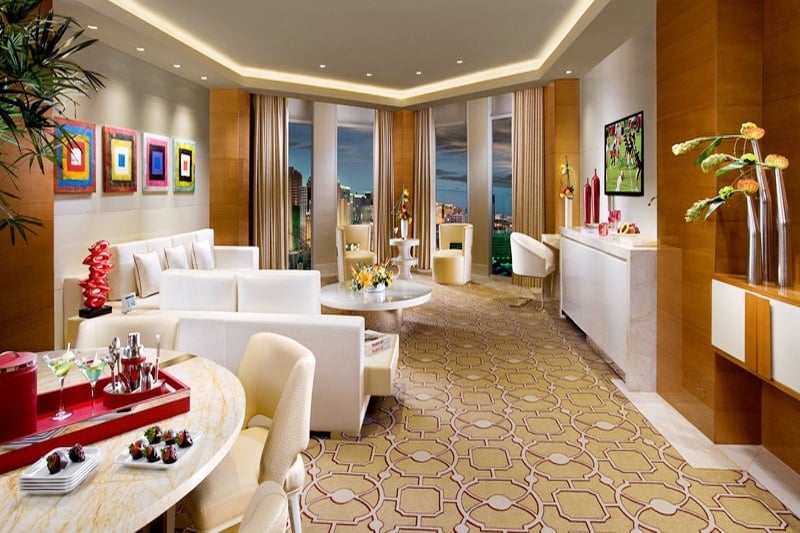 2. $777 Burger at Paris Las Vegas
This delicious burger can be found at Burger Brasserie, between Paris and Bally's. The $777 burger has Kobe beef and Maine lobster, and is topped with caramelized onions, Brie, prosciutto and 100-year aged balsamic vinegar. Oh, and they also include a bottle of Rose Dom Perignon champagne. You can get the burger alone for $77, but what fun would that be?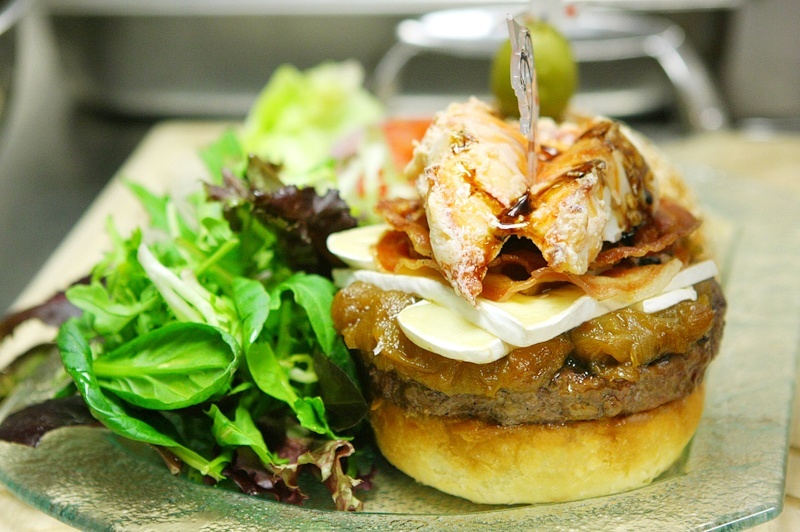 3. High Roller Wheel Wedding
The High Roller observation wheel, the world's tallest, is nearing its debut. Recently, wedding packages were announced, some costing as much as $6,270. Granted, that reserves an entire passenger pod, with a capacity of 40 people, on the High Roller, and a room at the nearby Flamingo Las Vegas, but still. It's a Ferris wheel.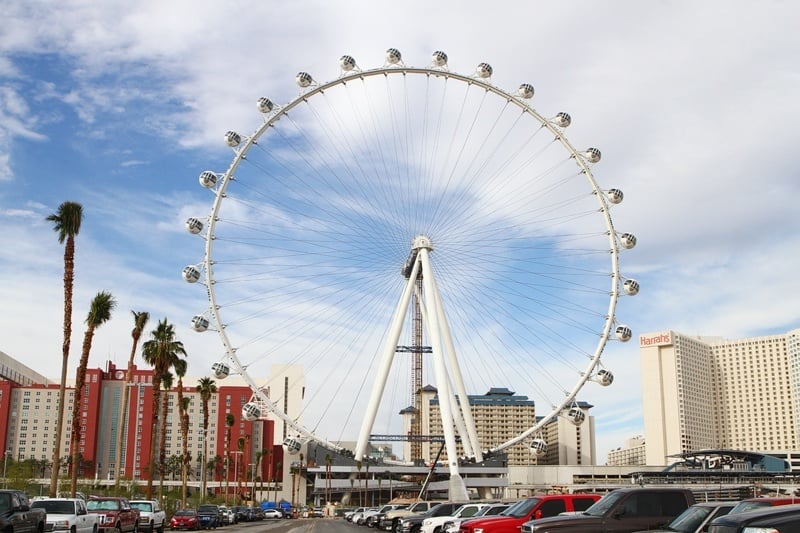 4. Cognac at Restaurant Guy Savoy
This Las Vegas blog isn't a cognac person, so we're not sure what makes an ounce of Louis XIII de Rémy Martin cognac cost $650. However, that's the price at Restaurant Guy Savoy at Caesars Palace. The good news is if you simply must have this cognac, you can visit Side Bar at Triple George Grill across from Downtown Grand and get an ounce for just $150. Yay, Capitalism.
Call ahead on this one, by the way. Triple George doesn't always keep this in stock.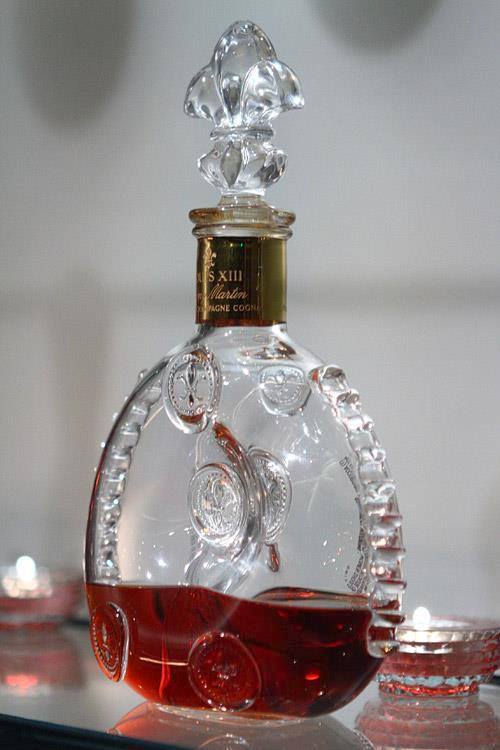 5. Four-Hand Relaxation Ritual at Encore Spa

Ever hear the expression "double up to catch up"? Well, it applies to massages, too. At the Encore's spa, you can double up on the relaxation with a "Four Hands Relaxation Ritual," performed by two "synchronized" therapists, plus "aromas and enhancements." The cost? If you have to ask, you can't afford it. It's $800 for 105 minutes. We'll take two. Or four. Whatever. Note: The Aromas and Enhancements wouldn't be a bad band name.
https://www.youtube.com/watch?v=TJUlO8nlRtc
6. Ono Champagne Cocktail
Are you a baller, or what? If so, you'll want to get the Ono Champagne cocktail at XS in the Encore, for a mere $10,000. Oddly, even at that price, it does not cure cancer. It contains Louis XIII Black Pearl cognac, four ounces of Charles Heidsieck 1981 Champagne Charlie, fresh-squeezed orange juice, apricot puree and Sence rose nectar. Must be the orange juice that really cranks up the price!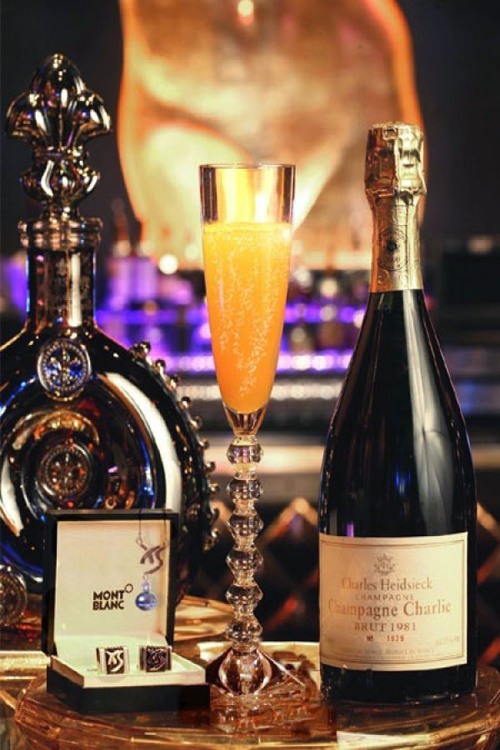 7. The Bellagio Fountains
We're not talking about purchasing the Bellagio fountains, just "renting" them. See, at Hyde Bellagio, guests can pony up $250,000 to control the hotel's fountain show. The club will also throw in a bottle of Ace of Spades, which amounts to about 40 bottles of champagne. Then, sit back at your VIP table and get ready to push a red button. The signal sets off the fountains.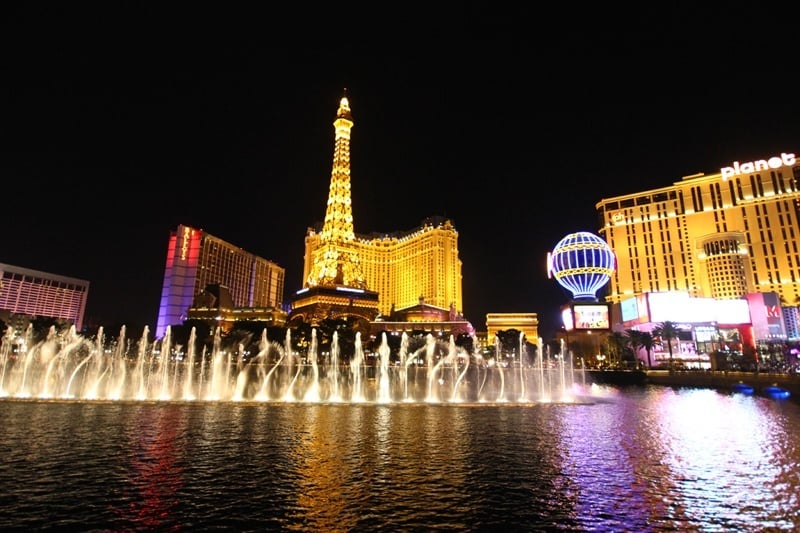 8. We're Just Saying
Some things in Las Vegas are always going to be out of our price range.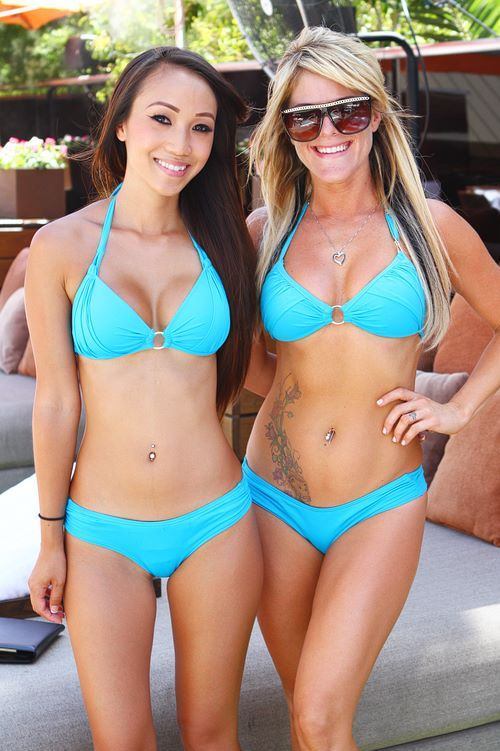 Let's hear some of your crazy-expensive Las Vegas indulgences. You know the ones.