Caesars Palace Unveils Sexy New Entrance
After months of construction, Caesars Palace has finally given guests a look at its shiny new entrance.
The multimillion-dollar renovation started in July 2021 and was supposed to be completed by the end of 2021, but you know how those infernal supply chain issues can be.
Here's a look at the new entrance, just inside the resort's porte cochere.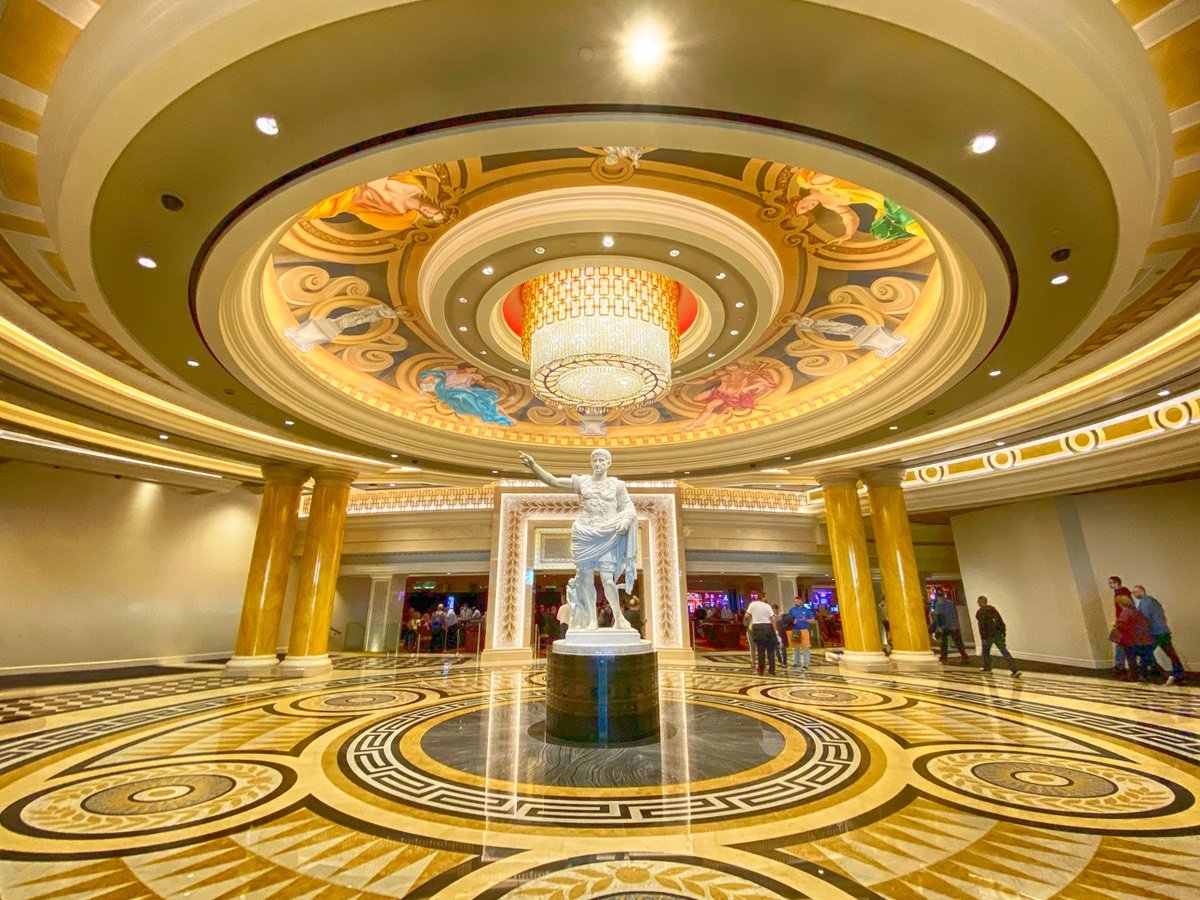 We wanted to share a first peek at the new entrance, but it's worth nothing the project isn't quite finished yet.
Scaffolding is still coming down outside, and there's a new bar yet to be revealed as well.

Here's a quick look around to get your bearings.
The centerpiece of the renovated entrance is a 15-foot statue of Augustus Caesar pointing toward the nearest restroom because you know damn well that's what most people want to know when they arrive in Las Vegas.

For comparison purposes, here's what the entrance looked like prior to the overhaul.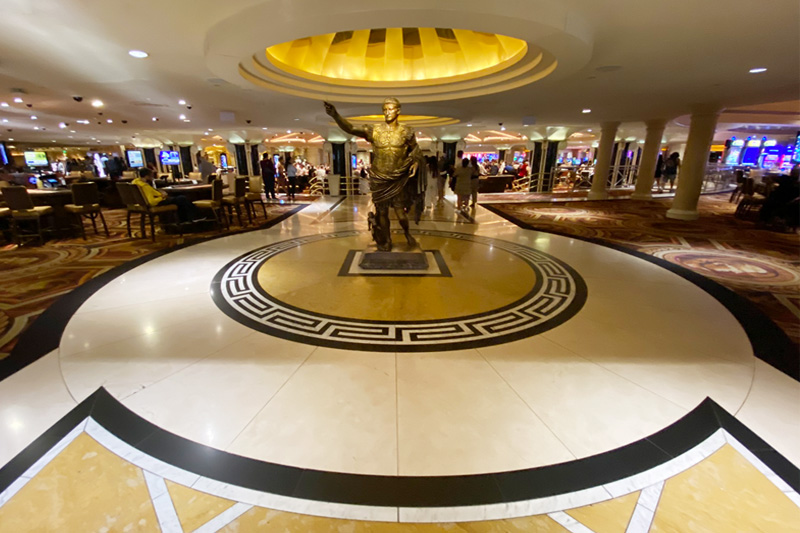 Two new table games pits will flank the new entrance.
We saw several tables ready for action.

The rendering of the revamped Caesars Palace entrance didn't really do it justice.
The new entrance is worthy of an iconic Las Vegas resort that dates back to 1966.

Ceasars did a great job of honoring the past while avoiding too much cheese. The design is classic, but doesn't feel outdated, a trap other casinos have found difficult to avoid or escape.
Several themed Las Vegas casinos have made overt attempts to de-theme or distance themselves from kitsch. Treasure Island, Luxor and Excalibur spring to mind.
The new entrance at Caesars Palace gives visitors a great first impression of the resort, as well as what's sure to become one of the most popular photo ops on the Las Vegas Strip.
We'll visit Caesars Palace again soon to check out the porte cochere (the changes didn't look substantial from what we could see) as well as the new lobby bar, of course, so stay tuned.
Want to explore more stories? Read about US gambling here:
You can also learn about online gambling in Canada here: