Caesars Entertainment Files Bankruptcy, Has Exactly Zero Impact on You
Caesars Entertainment, the company that runs 10 casinos on the Las Vegas Strip, did everything imaginable to avoid it, but ultimately the gaming megalith had no choice but to file for Chapter 11 bankruptcy protection on Jan. 15, 2015.
Technically, due to some lawyering wizardry, it was actually a subsidiary of Caesars Entertainment Corp., Caesars Entertainment Operating Co., that filed bankruptcy. It's complicated.
How will this affect you? It probably won't. But if you're into this kind of thing, it's a circus of clustery goodness.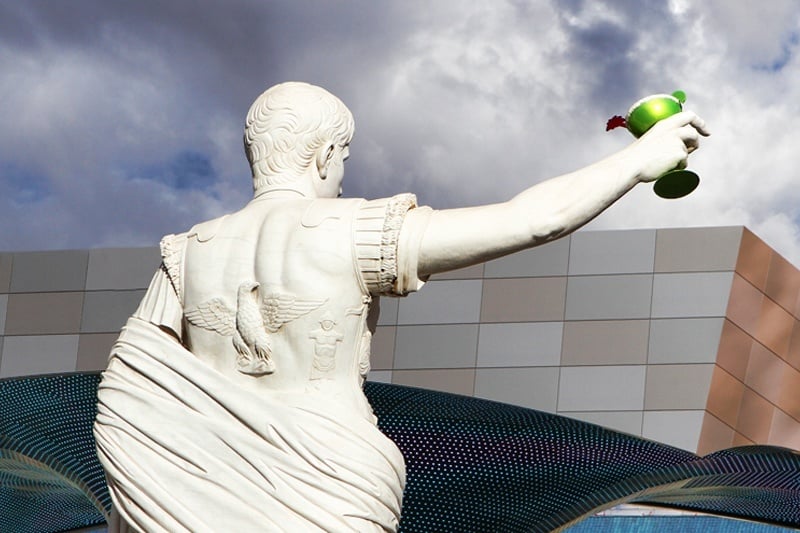 The bankruptcy is part of a plan to cut $10 billion in debt from Caesars Entertainment's roughly $28.2 billion in debt. Our expert analysis: That's a metric ass-ton of debt.
If you have any interest in how all this has unfolded, there are tons of articles about it from the Wall Street Journal, Fortune, Yahoo and Las Vegas Review-Journal. There may be three or four thousand other articles out there about this, so dive right in.
Or, if you have a short attention span, please enjoy our Caesars Entertainment bankruptcy haiku:
Caesars went private.
Chapter 11! We're SO
Not cleaning this up.
If you'd like to hear Caesars Entertainment's side of the story, they've built a Web site devoted to the bankruptcy. Drinking game: Watch the video of the company's CEO Gary Loveman, and take a shot every time he says "restructuring" instead of "bankruptcy" because "restructuring" sounds more romantic.
The company insists all its casinos will remain open and will operate normally. They also say the company's loyalty club, Total Rewards (trivia: we used to personally do the Total Rewards e-newsletter that goes out to five million people), will remain intact and players will keep their Reward Credits and still accrue them when they play.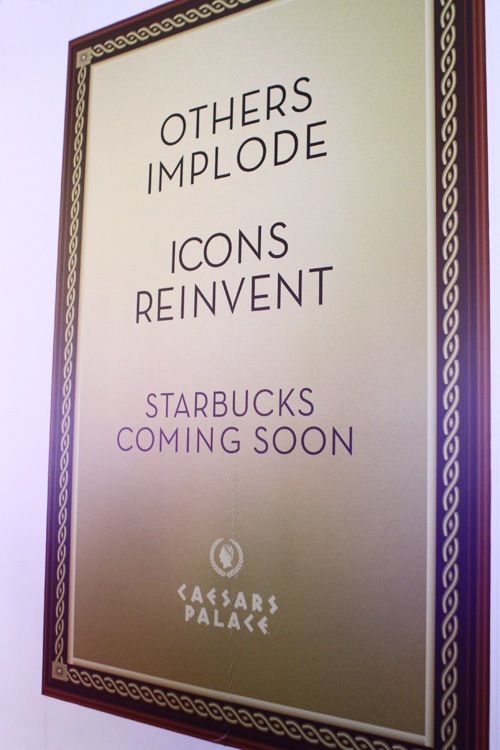 Caesars' Web site says they'll continue to pay their suppliers and vendors in full. Oh, wait, there might be a hitch in that one. The site says, "We intend to pay our suppliers in full under our normal terms for all goods and services they provide on or after the filing date of January 15, 2015." So, when we said the bankruptcy wouldn't affect you, we meant that to mean as long as Caesars Entertainment doesn't owe you money. Because in that case, you could very well be screwed.
Because lots of people end up being affected by bankruptcies.
Among the people who might be stiffed, or who might have to take pennies on the dollars they're owed, are Robert De Niro and Gordon Ramsay. They're each involved with restaurants at Caesars Entertainment resorts, and are among the many creditors involved in what's already a messy bankruptcy.
They'll probably be OK, though.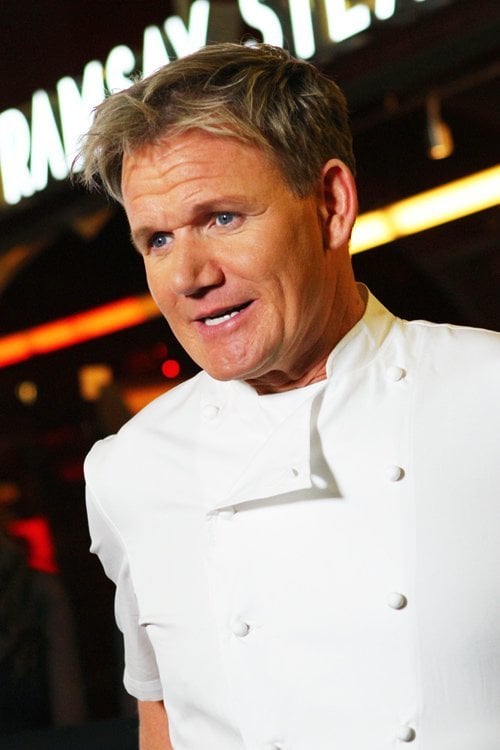 What about all those small and mid-sized businesses who work with Caesars all across the country? The long list of unsecured creditors? Who knows. At least the private-equity companies that bought Caesars Entertainment in 2008, Apollo Global Management and TPG Capital, aren't likely to have to give up their $1.8 billion stake in the company. Phew.
Here's a fun little factoid in all this: Gary Loveman, the aforementioned CEO of Caesars Entertainment, snagged $94 million in stock options and other compensation when the company went private. He presumably invested it back into the buyout, but still. If he leaves Caesars, he'll get $18.9 million in severance pay.
Here's another fun fact: We personally know Gary Loveman, and our impression is he's a very nice guy. Funny, charming, all that. We'd hang out with him. Although, we'd insist he treat for the cocktails. Because $94 million. And a not-too-shabby salary.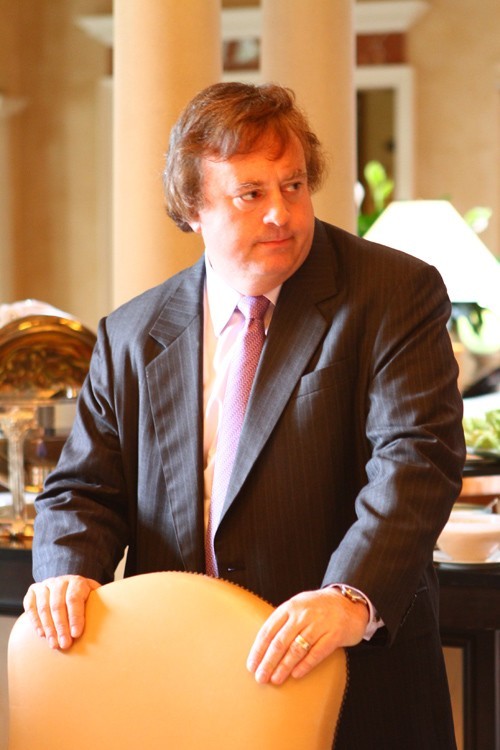 Ultimately, while there's a little schadenfreude to be had in all this drama, nobody's rooting for Caesars Entertainment to go belly up. Companies aren't robots. They're people. And Caesars employs more than 80,000 people. We should know, we were one of them. (We parted ways in July 2013, mainly due to the fact one of the parties involved may or may not have been able to distinguish its ass from its elbow.)
Clearly, Caesars Entertainment has done a lot wrong, and continues to. Hey, they just announced Mariah Carey will have a residency at Caesars Palace.
But they do a lot right, too. They even do many things better than anyone else. They erected the world's tallest Ferris wheel and even managed to help Guy Fieri open a restaurant in Las Vegas that's actually good. 'Nuff said.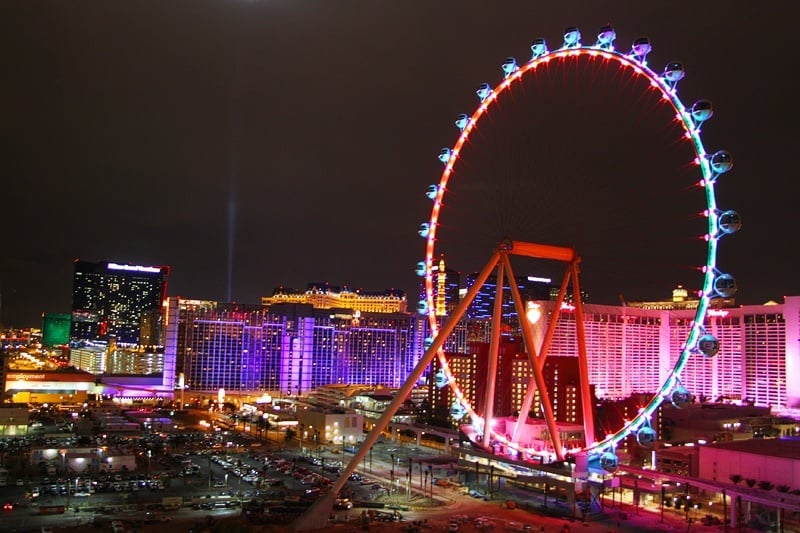 We hope that when the Caesars Entertainment bankruptcy is sorted out, and all the rich white guy wrangling is done, the little guys don't end up with too small a piece of the pie.
Trust us, this whole episode is far from over. Bankruptcies are all fun and games until you violate the federal Trust Indenture Act of 1939, whatever that might actually be.
For now, join this Las Vegas blog as we grab some cotton candy and peanuts, put our feet up and watch to see how many clowns pile out of the little car at this three-ring circus of WTF. Or some other, better, analogy. We're drunk.