Bugsy & Meyer's Steakhouse Is Destined to Be a Hit at Flamingo
There's a new steakhouse at Flamingo, and when the world returns to normal again, it's going to be mobbed.
Bugsy & Meyer's Steakhouse opened at the worst possible time, but that isn't keeping it from winning over guests and generating buzz. Oh, wait, that last part is mostly us, but you get the idea.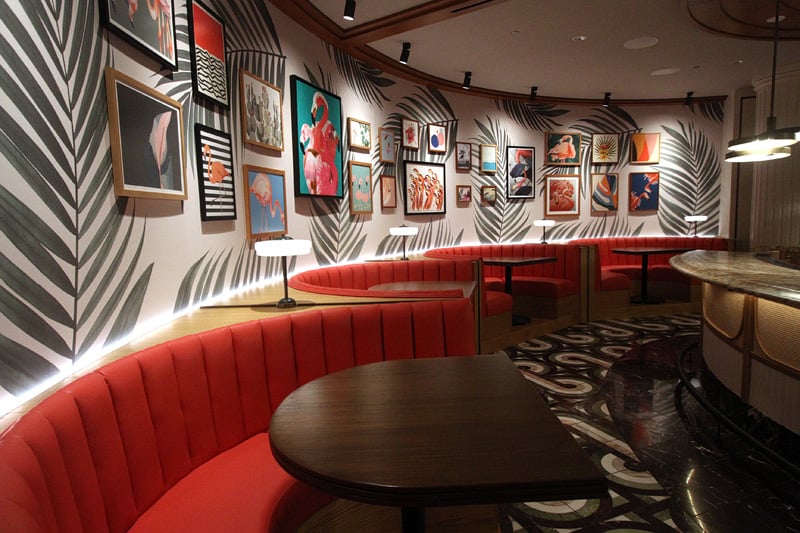 Bugsy & Meyer's Steakhouse was tailor made for convention business, and that's been non-existent for several months.
Nevertheless, this new dining offering is serving up delicious food and drinks in a beautifully designed space with ample nods to the colorful history of Flamingo and Las Vegas.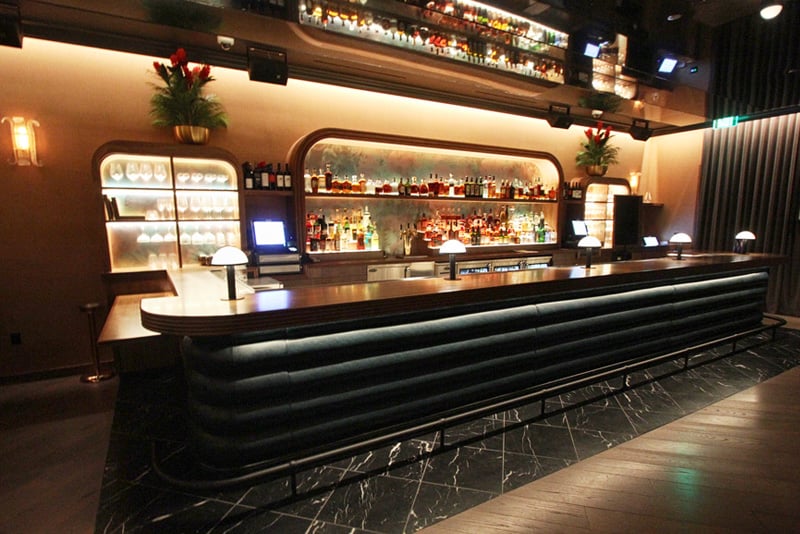 Bugsy & Meyer's sits in the space formerly occupied by Center Cut Steakhouse. Center Cut was pretty good, but with this substantial investment, Caesars Entertainment (owner of Flamingo) has transformed good to truly great.
How substantial an investment? About $10 million. It shows.
Flamingo got our attention with some sweet renderings of Bugsy & Meyer's back in Dec. 2019. The restaurant officially opened July 2, 2020.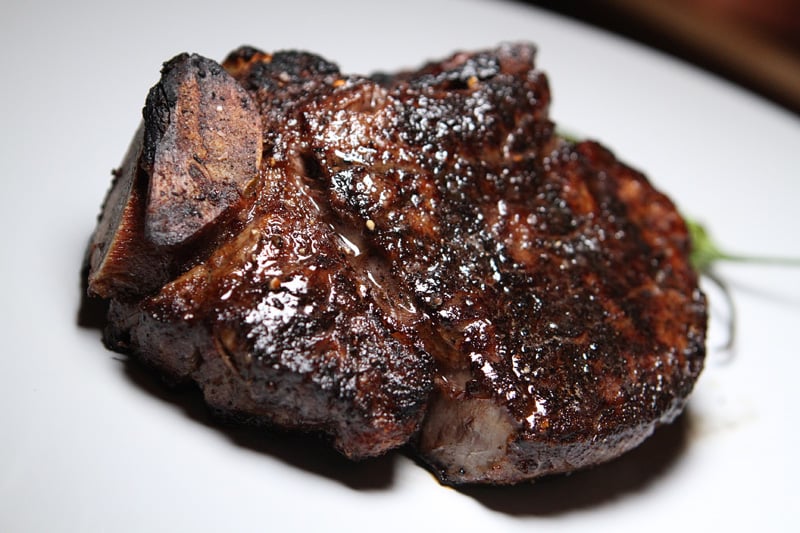 The restaurant's name, of course, is a nod to mobsters Benjamin "Bugsy" Siegel and Meyer Lansky (real name, Maier Suchowljansky).
Flamingo understandably glosses over the fact these two ran a murder-for-hire organization.
You didn't miss the "hit" reference in the title of this story, did you? We are an award-winning blogger, and now you know why. The reason: The bar for blogging awards is very, very low.
Anyway, Bugsy & Meyer's Steakhouse isn't about a history lesson, it's about stand-out food, cocktails and service in surroundings that will remind you why Las Vegas is Las Vegas.
The entrance of Bugsy & Meyer's Steakhouse is cleverly disguised as a bakery, presumably to confound the "G." (Mob shorthand for "government," please try and keep up.)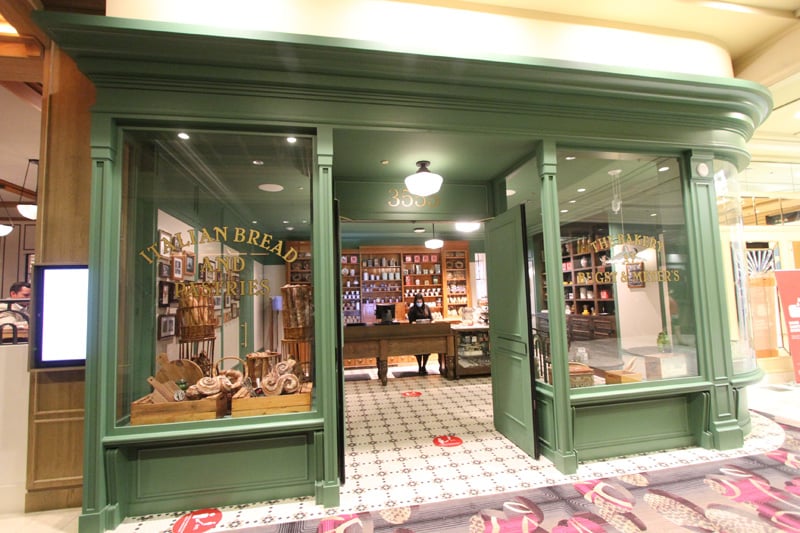 Bugsy & Meyer's is located across from the Flamingo's Wildlife Habitat.
Within the restaurant, there are six distinct spaces, including a speakeasy, raw bar, patio and lounge, a center bar and private dining areas.
All these spaces have a warm, welcoming vibe. Nothing feels contrived or forced, it's just a pleasant, relaxing, classy throwback to a time when steakhouses weren't deafening (looking at you, STK) and customers were the highest priority.
Due to the pandemic, Bugsy & Meyer's Steakhouse hasn't been fully realized yet, but that just means we have another reason to visit when capacity limits are lifted.
The menu has everything you're looking for in a Las Vegas steakhouse, and everything was prepared to perfection, including the destination bread.
It goes without saying we're calling dibs on "Destination Bread" as a band name.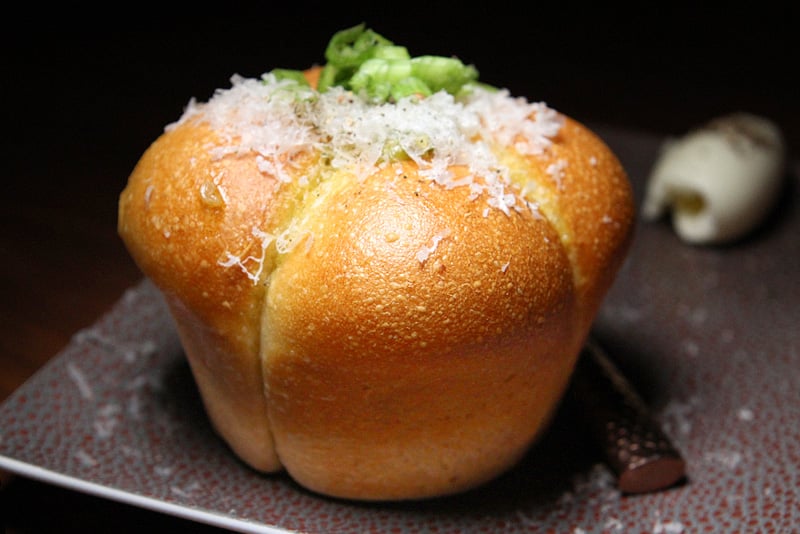 Check out the full Bugsy & Meyer's menu (.pdf format) on the official Web site.
The head chef at Bugsy & Meyer's, Lamar Moore, was the winner of a Food Network competition series, "Vegas Chef Prizefight." The executive chef of the restaurant, Honorio Mecinas, has been a Strip staple for more than 15 years. His credits include stints at the stellar Old Homestead at Caesars, the less good Gordon Ramsay Pub & Grill at Caesars and well-reviewed VooDoo Steak at Rio.
Bugsy & Meyer's has gone above and beyond with its cocktail menu, too.
The Mother Superior was one of our absolute favorite cocktails of 2020, and trust us, that's saying something given the number of cocktails 2020 has required.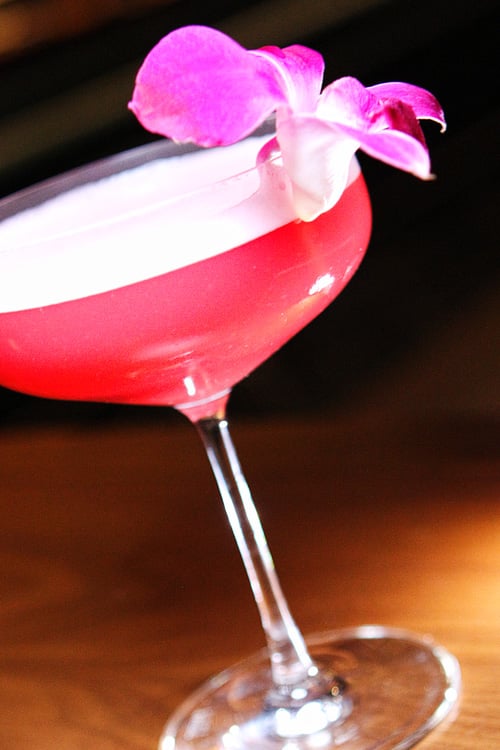 Bugsy & Meyer's Steakhouse at Flamingo is an absolute must for your Las Vegas to-do list.
Once the restaurant hits its stride, and conventioneers return in droves (they'd better, or Vegas is scrod), Bugsy & Meyer's Steakhouse is going to take its rightful place among the most popular and successful restaurants in Las Vegas.
Bugsy & Meyer's is easily one of the best restaurants Caesars Entertainment has ever made.
Oh, like we were going to let you go without another mob pun. We'll wait. In the meantime, enjoy more photos of Bugsy & Meyer's Steakhouse at Flamingo.