Buddy V's at Venetian Puts on a Bellissimo Brunch Buffet
We should probably start by confessing we don't know a lick of Italian, but figured "bellissimo" in our headline would make us sound worldly.
That said, what we do know is great Italian food, and the buffet-style brunch at Buddy V's Ristorante offers up delicious Italian fare, whether one is into breakfast and brunching or not.

The "Buddy's Family Brunch" happens Sundays from 10:30 a.m. to 2:30 p.m. and runs $34.95 for adult humans, $14.95 for children 10 and younger.
The "Buddy" in Buddy V's Ristorante, of course, is celebrity cake-baker Buddy Valastro of the TLC reality series "Cake Boss."
Buddy V's opened in 2013 in the former First Food & Bar space. The restaurant is a partnership between Valastro and local restauranteurs Elizabeth Blau and Kim Canteenwalla. Related scoop: We hear Blau and Canteenwalla will soon announce a new restaurant at the off-Strip J.W. Marriott Resort.
At Buddy V's popular brunch, all your Italian favorites are served up fresh, many inspired by recipes passed down from Valastro's mother, grandmother and aunts. It shows.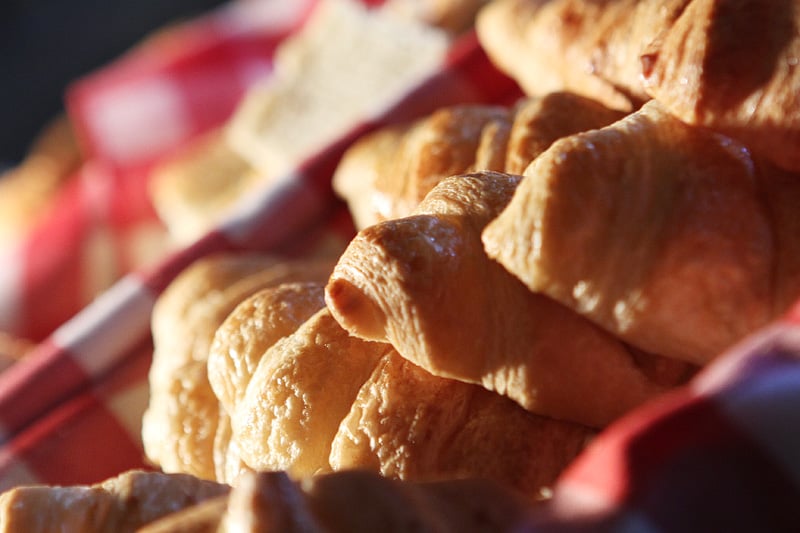 Our favorite item on the brunch menu is the chicken parmesan, with the mac n' cheese carbonara coming in a close second.

There's an extensive carving station, with maple-glazed ham, spicy Italian sausage, smoked apple wood slab bacon and chicken apple sausage.

The Buddy V's brunch also features a "Kids Corner" station.
While presumably intended for youngsters, we grabbed a few items from that table, including candy, mainly because the kids weren't big enough to stop us. Rules are for buffets in other cities, not Las Vegas.

The Kids Corner station is also where you'll find the outstanding pizza.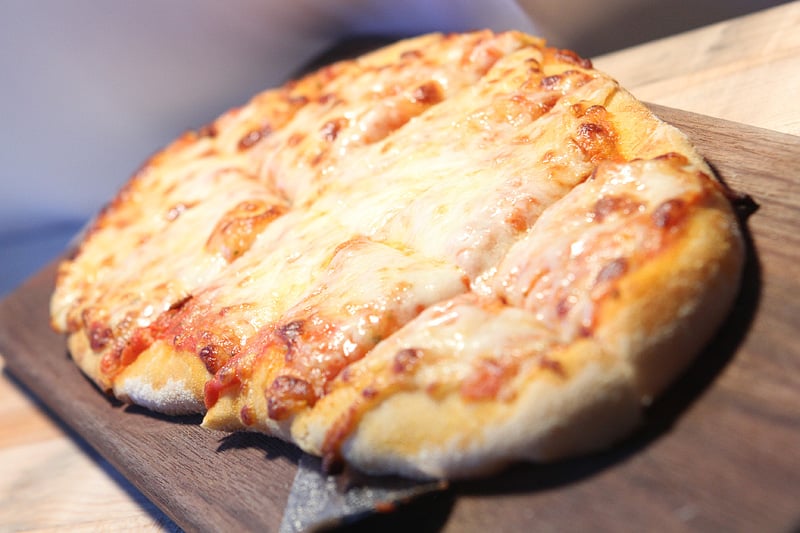 One does not live by delicious Italian food alone, of course, so Buddy V's offers all-you-can-drink libations like sangrias, Mimosas, Bellinis, domestic beers and wine by the glass for $16.95.
The custom Bloody Marys were flying out of the restaurant's bar. Those also have unlimited refills, and a souvenir glass, for $16.95.

It's tucked away in the back of the restaurant, but do not miss the dessert station. The desserts are as good as you'd expect coming from someone called the "Cake Boss."
Sweets include cannoli, tiramisu, Italian cookies and red velvet cake.

We're partial to the "zonuts." Fried dough. Powdered sugar. What's not to love?

Another added enticement at the Buddy V's brunch is live music. Not the annoying kind you have to shout over. The other kind. The kind that actually makes your experience more memorable and your food taste even better.
Or maybe that was the sangria. But it was probably the music.
Find out more about the Buddy V's Ristorante brunch at the restaurant's official site, and enjoy more photos sure to make you want to lick your computer monitor or mobile device. We're in no way liable for that, by the way.