Binion's New Outdoor Bar, Cowgirl Up Cantina, Will Arrive Momentarily
Some things in Las Vegas take forever, while others seem to appear out of thin air. The new Cowgirl Up Cantina at Binion's is the latter, wasting no time bringing another outdoor bar offering to Fremont Street.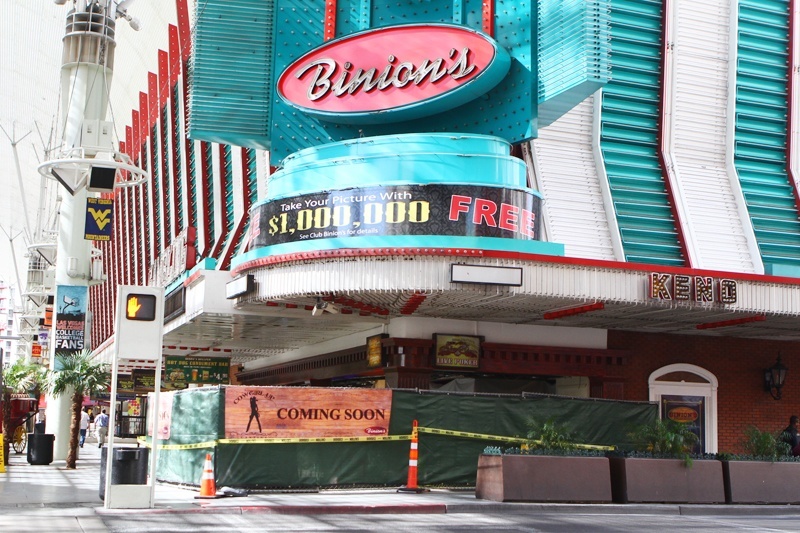 The Cowgirl Up Cantina is being built at what is arguably the hub of the Fremont Street Experience, just outside the casino's storied party pit. We know it's storied, because we're the ones always repeating the stories. Binion's, for example, was the first casino in Las Vegas to have carpeting, and was the first to provide comps to players. This blog is a big fan of comps.
Here's a photo behind Cowgirl Up's construction wall on March 2, 2014.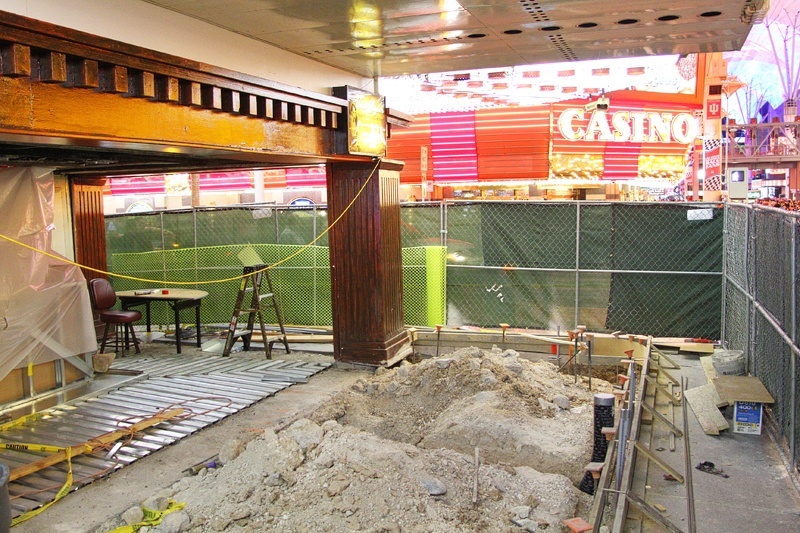 Within just a few days, the concrete had been poured. The photo below is from March 5.
Yes, we spend a lot of time downtown. We'd call it our "home away from home," but we spend far more time downtown than at our home away from home, or even our home.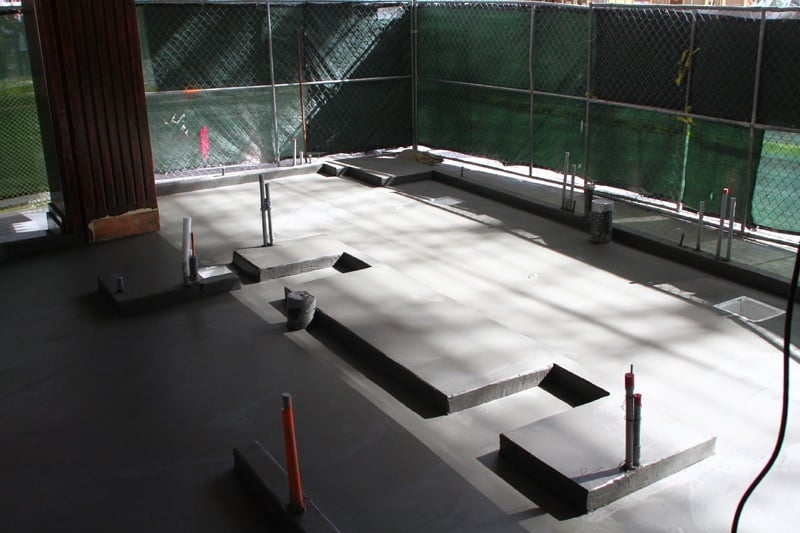 We popped our head in again today, March 10 (see below), and Binion's is proving Las Vegas knows what it's doing when it comes to delivering libations in a timely fashion.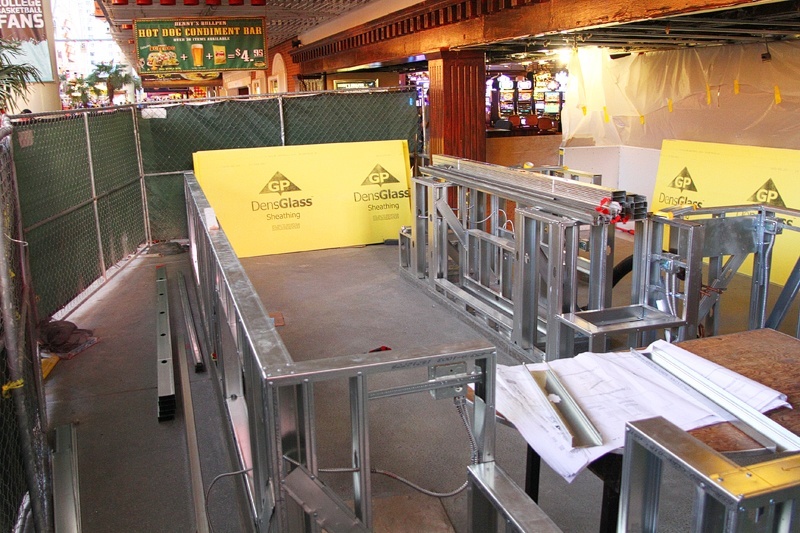 We're going on out on a limb and predicting the Cowgirl Up Cantina will be a huge success, as is its counterpart, the outdoor Whiskey Licker bar.
The erection (because, erection) of the Cowgirl Up Cantina comes on the heels of the newly-reopened Binion's Cafe, home to easily the best burger in downtown, and possibly all of Las Vegas. Hey, we can't try every burger in Vegas or we won't fit under Fremont Street's canopy without greasing up our hips. Which, we should mention, we're not entirely against.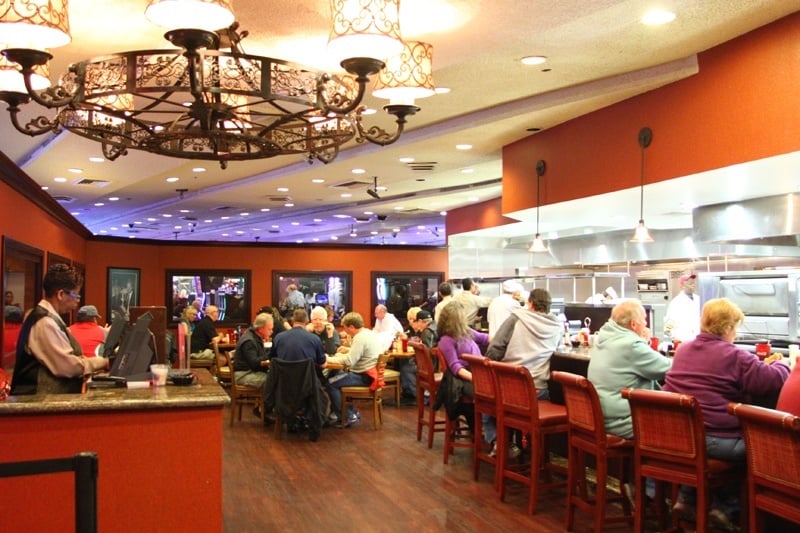 We'll keep an eye on the progress at Binion's, and be sure to report when Cowgirl Up has opened. We may also force ourself to try a few cocktails. To, you know, support the legacy of Binion's. Because we're selfless like that.
In the meantime, burger!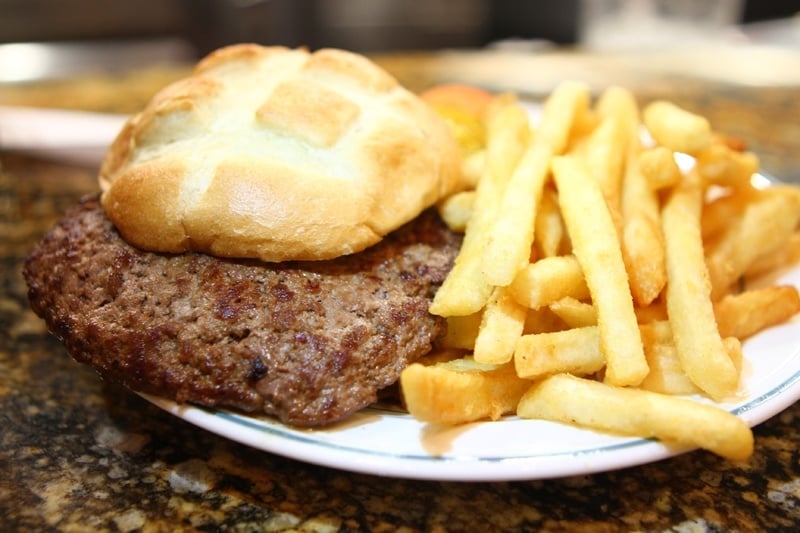 Oh, and since you mentioned the Binion's Cafe, here's a brief but evocative photo safari through this burger mecca in downtown Las Vegas.