Bigger, Better Kiss Mini Golf Opens at Rio Las Vegas
Kiss Mini Golf has successfully relocated from its previous off-Strip location to
Rio Las Vegas resort.
The attraction has taken up residence in the space formerly occupied by the hotel's
Village Seafood Buffet. The seafood buffet has been integrated into Rio's Carnival
World Buffet.

The new Kiss Mini Golf, technically "Monster Mini Golf Presents Kiss" (Monster Mini
Golf is a chain, and this is the chain's first and only Kiss-themed outpost), is a
whopping 13,000-square-feet.
Fans of the previous location will see many of the trademark interior design
elements, including glow-in-the-dark guitars and artwork.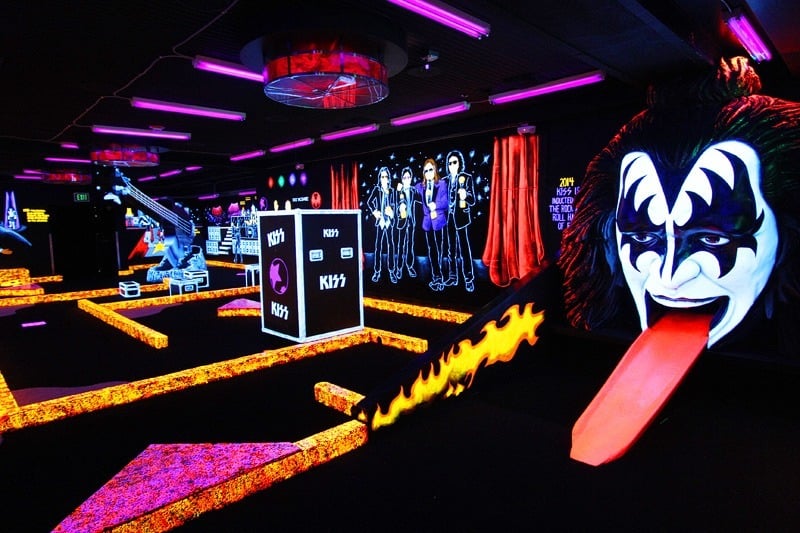 Fans of the Rio's seafood will recognize some elements of the former restaurant,
too. For example, the restaurant's revolving gelato machine (see below) has cleverly been
turned into a display case.

Perhaps not surprisingly, Kiss music plays throughout the menu non-stop.
Kiss Mini Golf also features numerous video displays (playing Kiss videos, of
course) hundreds of pieces of Kiss memorabilia and a sprawling gift shop.

There's also a "Love It Loud" wedding chapel and a DJ booth.
It's a lively environment, and the venue adds a much-needed energy to a relative dead zone in the casino at Rio Las Vegas. (To drive home the point, Kiss Mini Golf isn't too far from a large section of the Rio's casino devoted to timeshare sales.)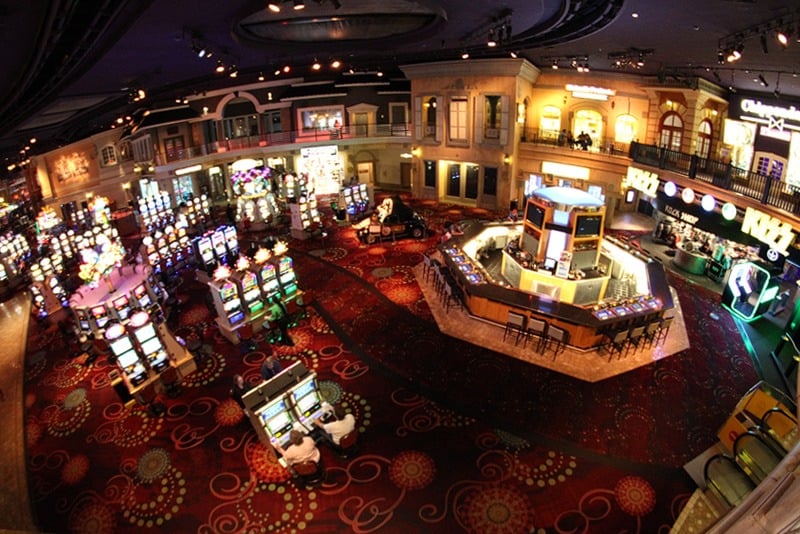 The family-friendly Kiss Mini Golf at Rio Las Vegas is open 10:00 a.m. to midnight, seven days a week.

There's no fee to check the place out, the cost to play 18 holes is $11.95.
Find out more at the official Kiss Mini Golf Web site. Enjoy more photos from the new Kiss Mini Golf at Rio Las Vegas.
Kiss Mini Golf at Rio Las Vegas