B&B Burger & Beer Opens at The Venetian Las Vegas
The Las Vegas Strip has no shortage of burger joints, but relatively few have the heft of a celebrity chef behind them.
Chef Mario Batali and his partner, Joe Bastianich, have opened B&B Burger & Beer at The Venetian, promising a "menu featuring local ingredients and a beer-driven beverage menu comprised of beers from Las Vegas and Southern California craft breweries."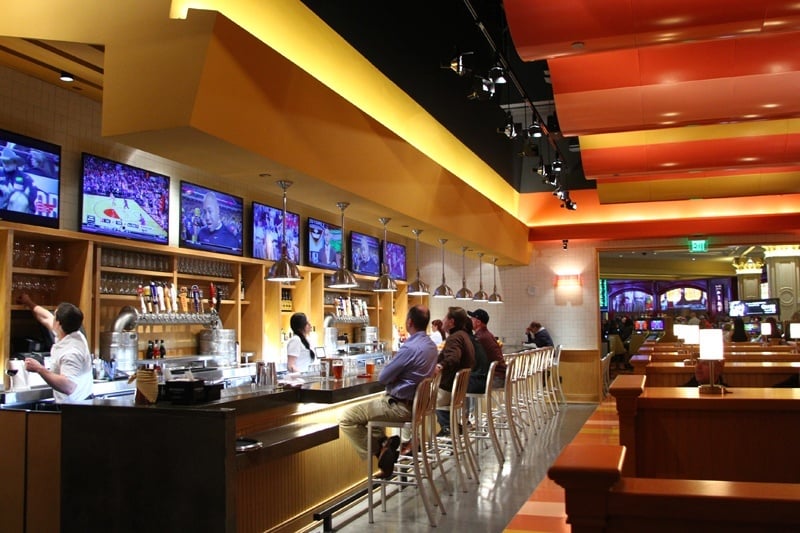 B&B Burger & Beer seats about 120 and boasts more than 20 TVs for sports fans. The "TV for sports fans" thing can be a blessing and a curse, of course, depending upon whether you like sports or want to jab yourself in the nearest eye when sports are shown (accompanied by the requisite hooting and/or hollering) during your meal.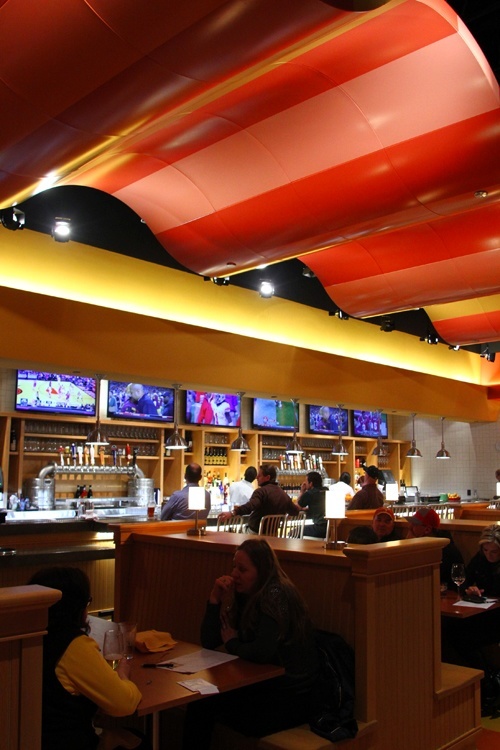 During our visit, we balanced out the sports thing by ordering a Blood Orange Cosmo ($12).

Since "Beer" is in the name of the place, there had better be some beer. Here's a look at the beers at B&B Burgers-and-the-aforementioned-Beer.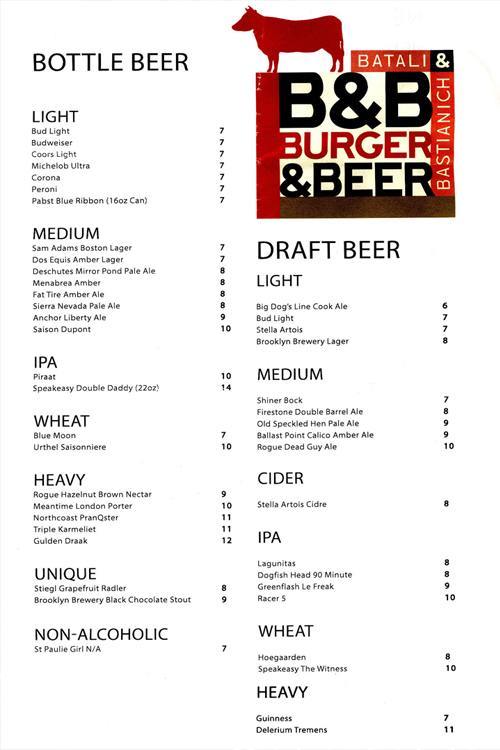 See the full B&B Burger & Beer wine, spirits and cocktail menu here.
The weather's a tad brisk in Vegas at the moment, but when things warm up, we suspect a 100-seat patio area, facing Las Vegas Boulevard, will be quite popular.
Having just opened, the staff at B&B Burger & Beer were at their freshly-trained best, friendly and helpful.

The menu is fairly strait-forward, including snacks (appetizers), salads, burgers, heroes and shakes.
The "Chop" salad ($12) appeared to be as fresh as advertised. Thanks to our fellow diner for letting us sneak a photo.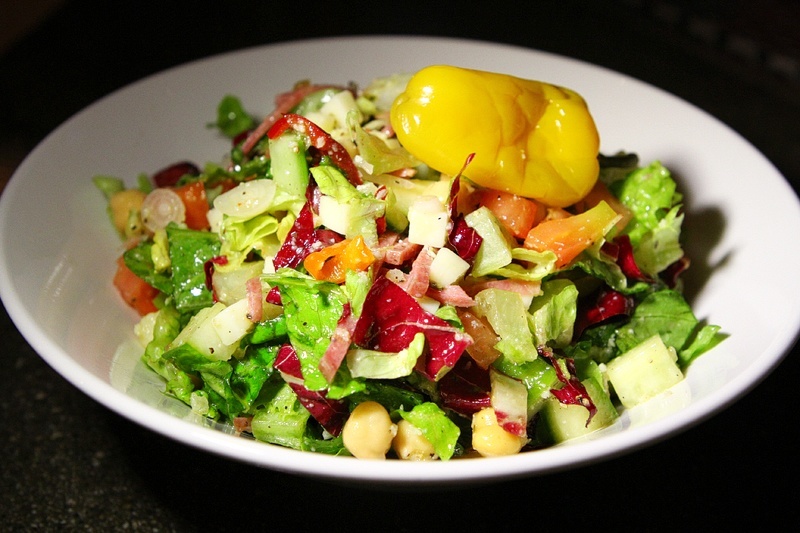 We'd love to say the burgers were great, but it's possible B&B Burger & Beer suffers from inevitable comparisons to other burgers available in what has become the Burger Capital of the World. (Las Vegas! Please keep up.)
B&B opening on The Strip feels a little like Golden Corral opening a buffet in Las Vegas. The bar's been set pretty high, so it's a little like winning Miss County Fair, then competing in the Miss Universe pageant. We'll give B&B some time, though. As least as much time as it takes for us to come up with another metaphor.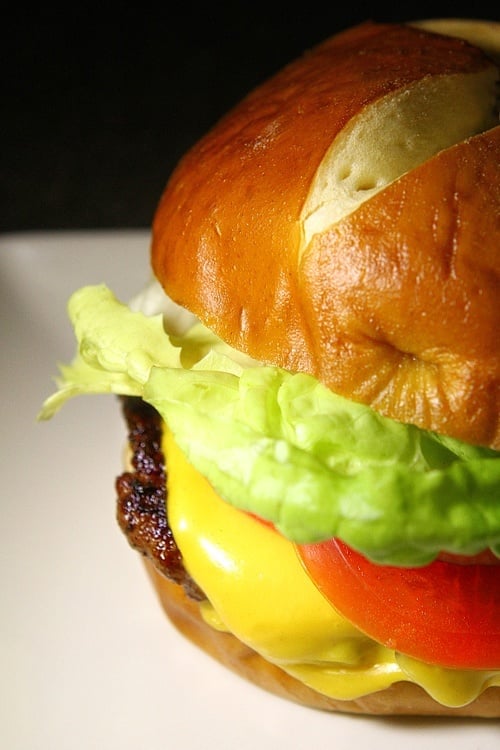 We had the Bar Burger, which offers the option to "build your own," starting at $10, you can add a variety of cheeses ($2), toppings like caramelized onions, heritage bacon, avocado, pickled peppers or a sunny side egg ($1.50) and sauces like a Kansas City BBQ, Garlic Aioli, Chianti Mustard or Truffle Aioli, among others (.50).
The burgers range from The Drive-Thru ($9), basically an In-N-Out burger, to The Morning After burger ($15) and Really Good burger ($16). (Note: The Morning After burger is not intended to replace contraception or responsible behavior.)
Here's the full B&B Burgers & Beer menu, in case you can't wait until you're given one at the restaurant.
The fries ($6) were, sad to report, a disappointment, soggy and nothing special. A phrase you may not see on B&B's advertising anytime soon.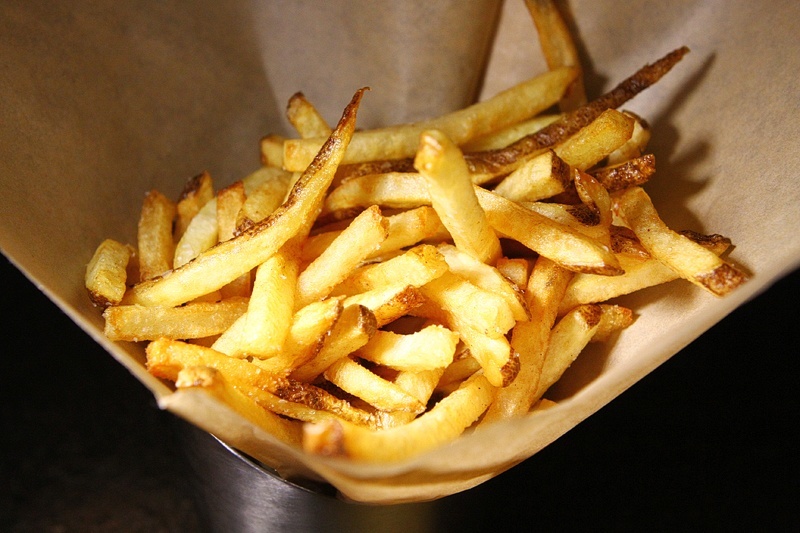 Did we mention how top-notch the service was?
B&B Burger & Beer provides a convenient to-go window, serving up the full menu as well as libations meant to travel.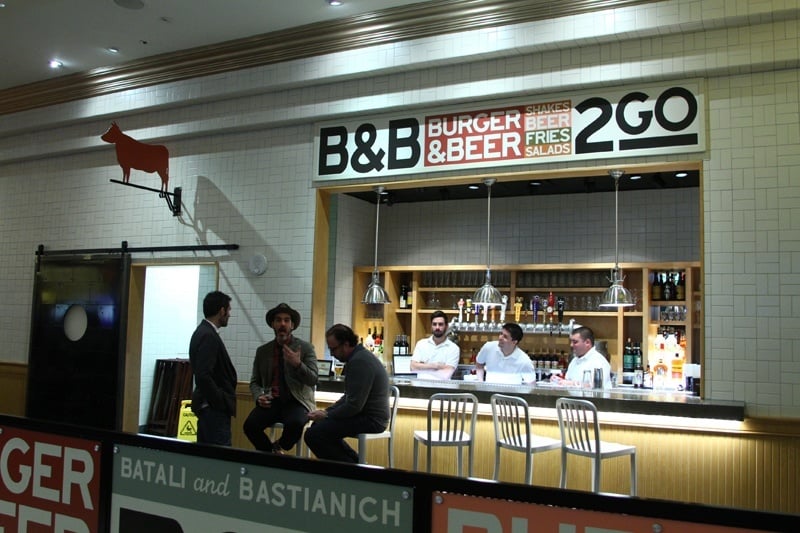 B&B Burger & Beer touts its sustainability, including a "no-bottled water policy, energy efficient lighting and whole-animal purchasing."
It could be just us, but we've never once in our life said, "Deciding where to have dinner is rough. If only there were a restaurant that has energy-efficient lighting or whole-animal purchasing!" We'd rather just have crispier fries, if you don't mind.
For the most part, we enjoyed our visit to B&B Burger & Beer and we look forward to visiting again. We tend to give the benefit of the doubt to new restaurants as they work out the kinks. (The B&B Burgers & Beer menu is currently being printed on 8.5-by-14-inch copy paper, so even the restaurant appears to know it's a work in progress.)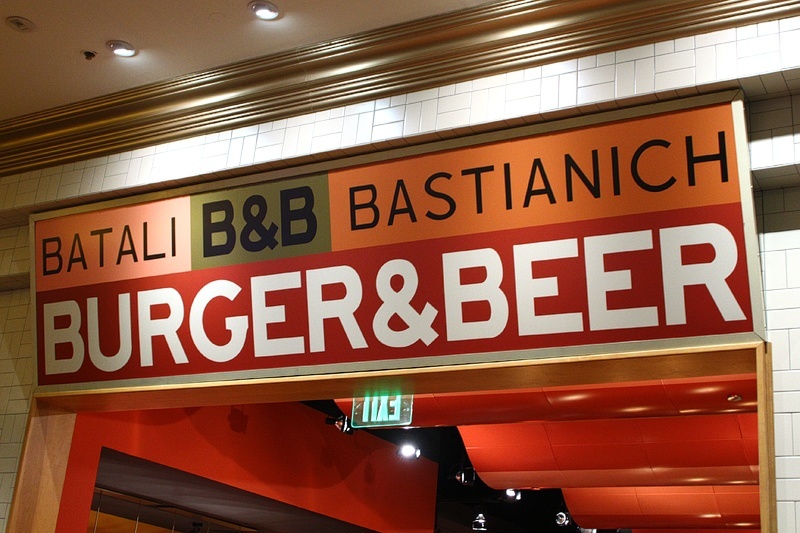 If you stop by, let us know what you think! As long as you agree with us. If not, keep it to yourself. We like being right about everything.