Absolute Proof Las Vegas No Longer Tolerates Sexism
Las Vegas sometimes gets a bad rap for being "sexist." The perception is that women in Las Vegas are often objectified in pursuit of the almighty dollar.
But we've got proof positive that's no longer the case! Back in 2010, a new bar opened at The Miracle Mile Shops inside Planet Hollywood. The bar was called Stripper Bar, and we were there to capture a photo before the bar's 31-foot stripper even had a pole.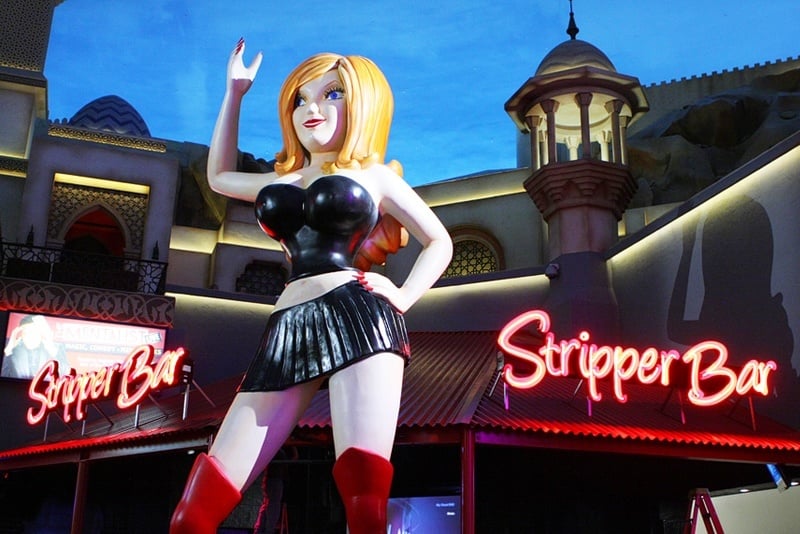 Recently, though, the name of the bar was changed to reflect more enlightened times in Las Vegas. This is no longer an era of exploiting the female form or gender stereotypes merely for financial gain.
Stripper Bar is now Showgirl Bar.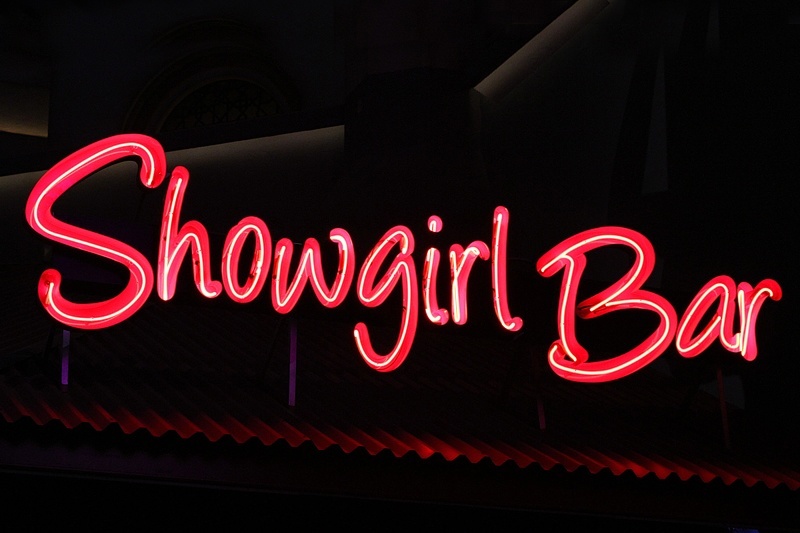 You see, creating a bar with a giant stripper out front is wrong, but creating one with a giant showgirl? Glamorous and classy!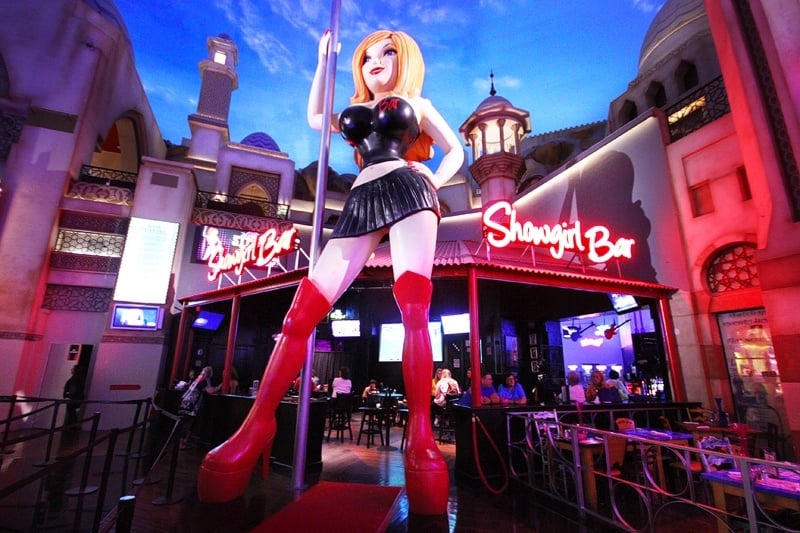 To the untrained eye, there may not appear to be a huge difference between a stripper and a showgirl. See, strippers are women who take their clothes off for money. Showgirls are women who take their clothes off for money, with flair.
When the bar name was changed, a subtle update was also made to "Sin City Sindy," who straddles the bar's entrance. Formerly, her breasts said "Stripper Bar," now her left breast just says "Bar." If that's not a huge step forward for the rights of women, we don't know what is.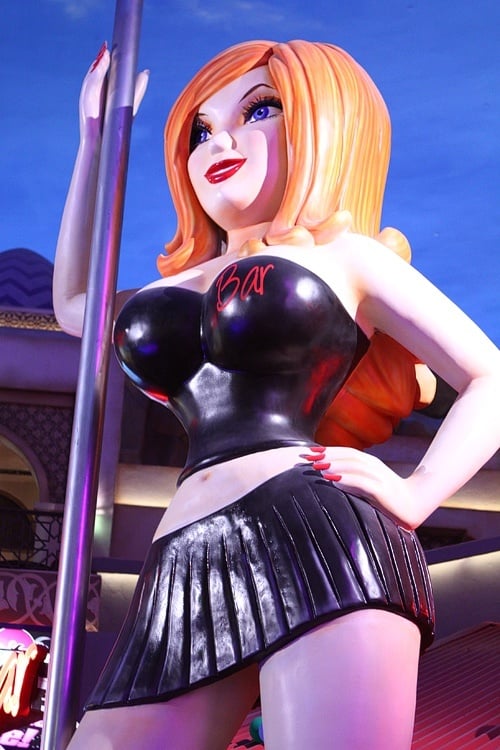 We trust you'd agree: It's refreshing to see Las Vegas businesses ending their decades-long sexist practices in favor of marketing which empowers women in such a visible, substantive way. Your move, Hooters.