12 Things Most People Don't Know About SLS Las Vegas
Now that SLS Las Vegas, formerly the Sahara, has officially opened its doors and some of the dust has settled, we can finally start poking around for some inside scoop. See our previous coverage of this new hotel-casino on the Las Vegas Strip that opened August 23, 2014.
What follow are a dozen things most people don't know about SLS Las Vegas. They could save your life someday. (Believe everything you read on the Internet?)
1. Hidden Sex Shop
SLS Las Vegas is home to eight boutiques under the Fred Segal umbrella. Each has a specialty, like jeans or jewelry or shoes. Seven of these shops are listed on the SLS Las Vegas Web site and can be found pretty easily just by roaming the resort.
One shop, however, isn't listed on the SLS Web site and it's not easy to find. Oh, and there's sex involved.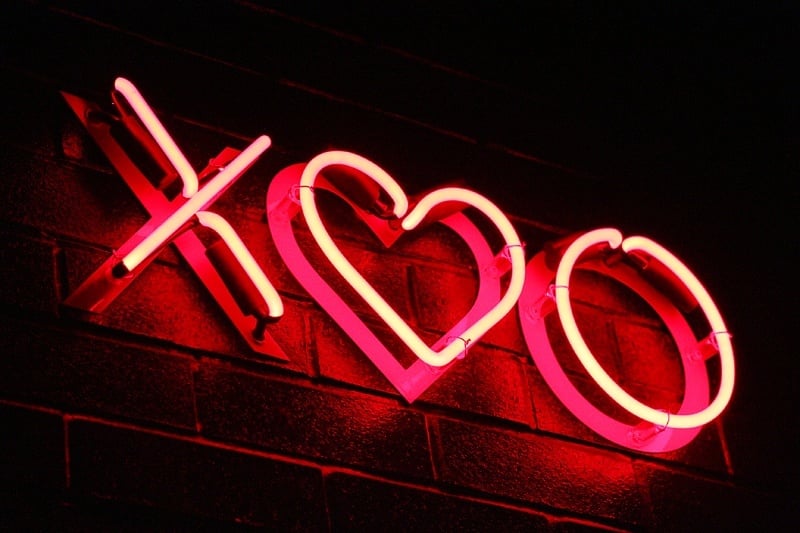 Find that sign and you've found the sex shop at SLS Las Vegas. Hey, this ain't your grandpa's Sahara.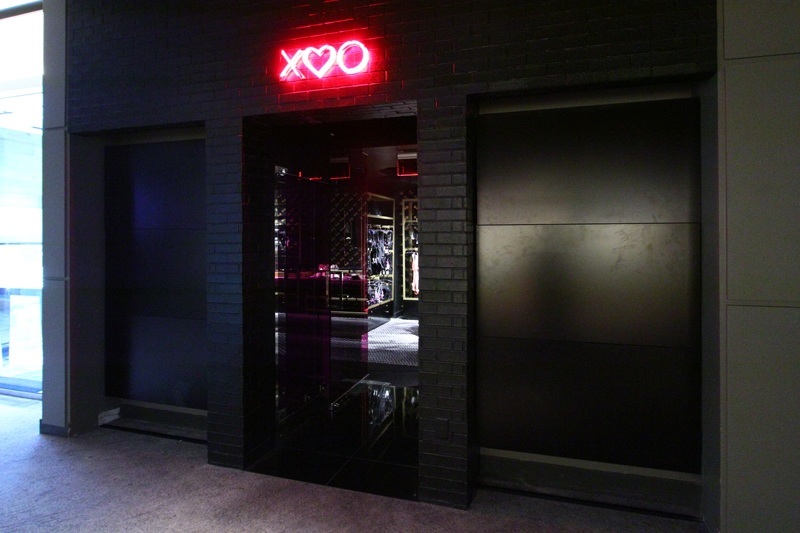 Inside this store, which does have an actual name, "Play," you'll find a variety of saucy attire and accessories to make your Las Vegas vacation unforgettable. (It was originally called "X Heart O," as the sign suggests, but that became an administrative nightmare given the fact there is no heart symbol on a standard keyboard.)

The merchandise goes from tease to downright tawdry.
It's not the biggest sex shop in Vegas, but as you know, it's not the size of your shop that matters, it's how you manage your inventory. Or some other metaphor that actually makes sense.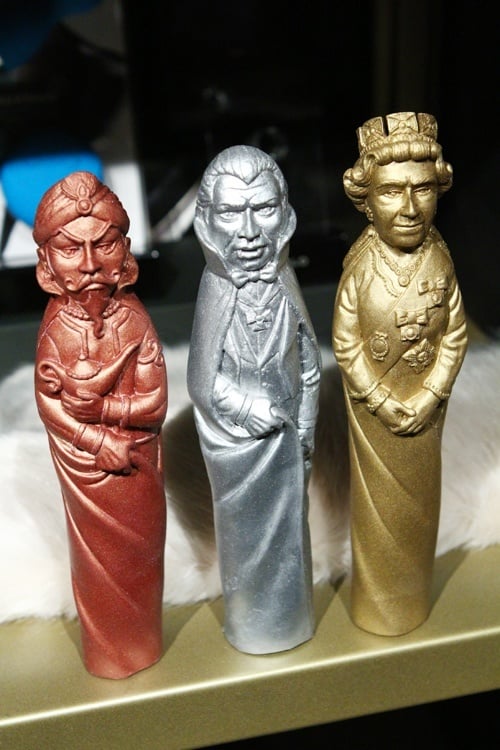 Update (9/15/15): All the Fred Segal shops at SLS Las Vegas (including the sex shop) have closed. Several have been replaced by new shops, and one has been converted into a concierge lounge.
2. 3-D Video at Center Bar
Center Bar at SLS sits smack dab in the (wait for it) center of the casino. You can't miss it because there's an eye-catching video screen hovering above it.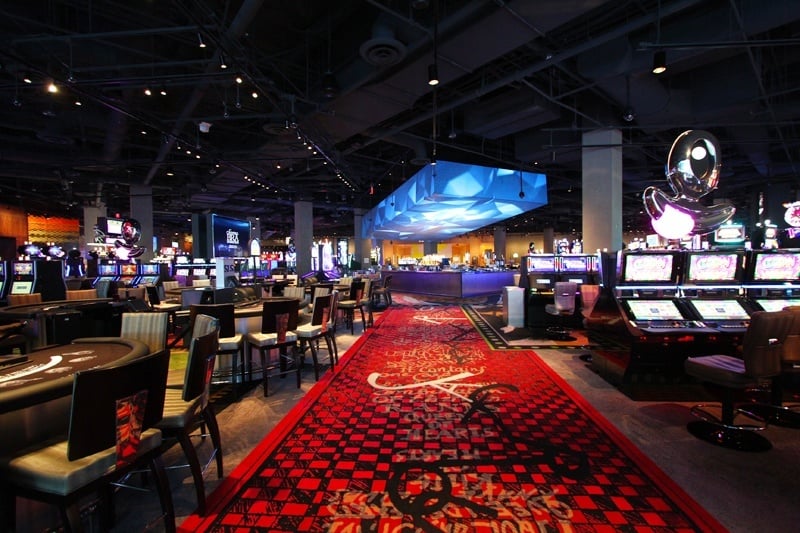 A number of video segments are shown on a loop. There's a jellyfish. And jewels. And other things we would've remembered were it not for the cocktails.
One of the video segments features a golden human face. It looks like this if you approach Center Bar from the sides.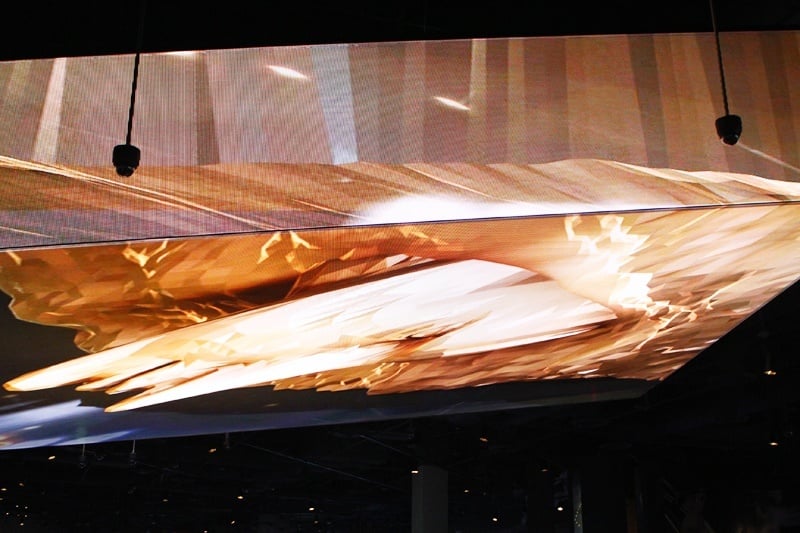 This is actually a pretty sweet 3-D animation, but you'd never know it unless you're viewing it from a specific place in the casino.
To get the most from this video segment, view it from just inside the casino's main entrance, the one with the lighted floor and mirrored ceiling.
From the right position, the computer-generated face springs to life and seems to emerge from the video screen. Take a look.
3. Food in Bazaar Casino
Reservations at the hotel's Bazaar Meat restaurant have been difficult to come by to-date. The number of reservations is being limited as the venue ramps up, so that means you have to get creative to get a taste of the food from acclaimed chef José Andrés.
What most people don't know is you can order select menu items from Bazaar Meat in the adjoining Bazaar Casino.
While it looks like a high limit salon, it's open to the public, and it's one of our favorite places at SLS Las Vegas.
There's a bar, too, if you're into that kind of thing. (If you're not, you might be reading the wrong Las Vegas blog.)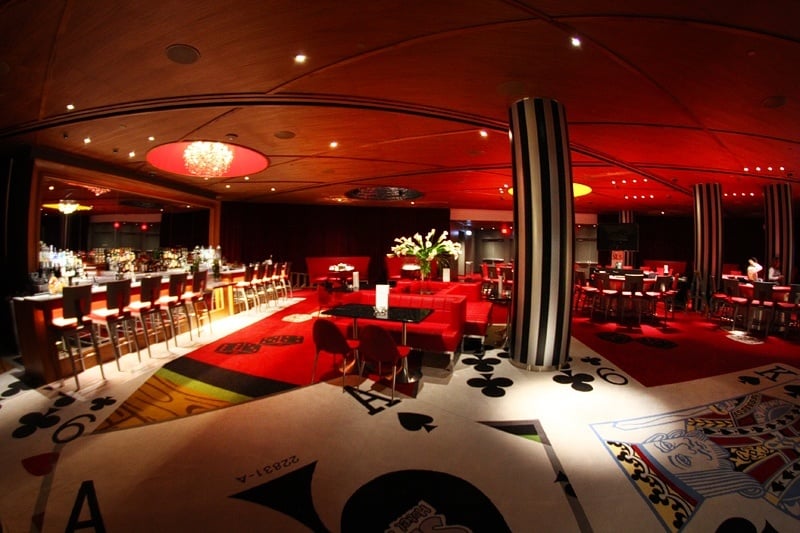 Ordering food in the Bazaar Casino is a clever way to get your tongue on some excellent small plates direct from the kitchen at Bazaar Meat.
Oh, and keep an eye out for a woman roaming the area with oyster buckets on her belt. No, that's not a euphemism.
Update (5/19/18): The Bazaar Casino never really took off and it hasn't hosted guests (or served food) in quite a while.
4. Enjoy Sayers Club Without Being in the Sayers Club
Sayers Club is one of the three nightlife venues at SLS Las Vegas, the others being (the now-closed) Life nightclub and Foxtail. Sayers Club is the one with live music much of the time.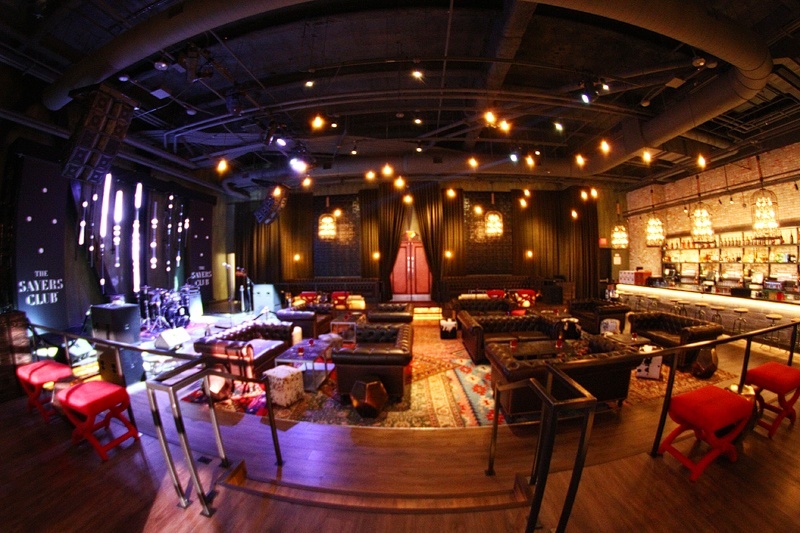 Getting into Sayers Club can be quite a feat, and many of us don't have the patience or income or wardrobe necessary to breach the club's velvet ropes.
Here's how you can do Sayers Club without actually doing it.
Visit the hotel's Beer Garden. The Beer Garden patio starts at Umami Burger restaurant and runs the length of the building, all the way down to, you guessed it, Sayers Club.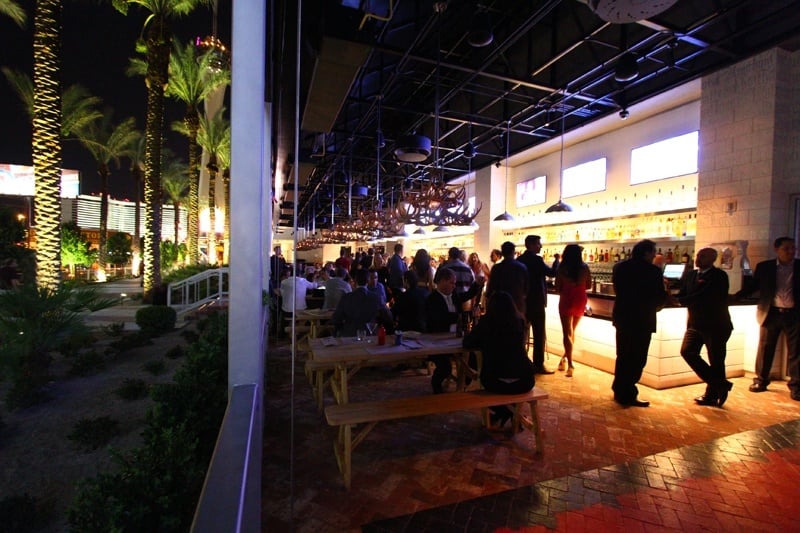 There's comfy seating just outside Sayers Club, and the sound quality there is excellent. It's not nearly as loud as it is inside, so you can actually hold a conversation, if you're into that kind of thing.
In this cozy spot, you'll be able to enjoy the music, chat with friends, and down upwards of 114 beers for what it would have cost for bottle service at Sayers Club.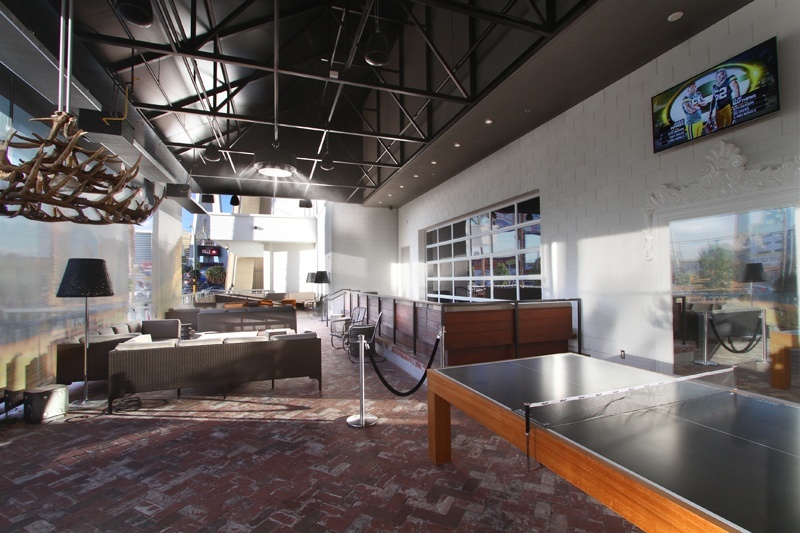 5. Secret Tater Tots at Umami Burger
Speaking of Umami Burger, show off your insider knowledge by ordering something from the restaurant's secret menu. Specifically, tater tots.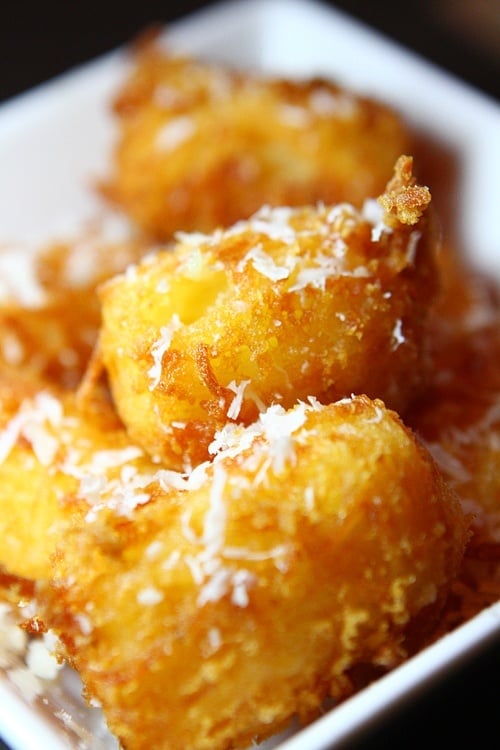 We would love to tell you about the other items on Umami Burger's secret menu, but we're not entirely sure there are any.
Just try the tater tots, already.
6. Sam Nazarian Statue
It's big, it's weird and it's front-and-center as you enter the SLS Las Vegas porte-cochère.
What is this thing, anyway?

In early renderings of SLS Las Vegas, this space was going to be occupied by a woman's massive, red high heel shoe.
Somewhere along the way, artist Philippe Starck, a longtime collaborator of Sam Nazarian, CEO of SBE Entertainment, the company that co-owns SLS, was inspired to create a caricature of Nazarian, and a Las Vegas photo op was born.
The sculpture's official name is "Saam." Feel free to whip that trivia item out at a dinner party sometime.
By the way, remember that red shoe? There's one on the ceiling inside 800 Degrees pizza restaurant, an echo of the giant red shoe that never really was.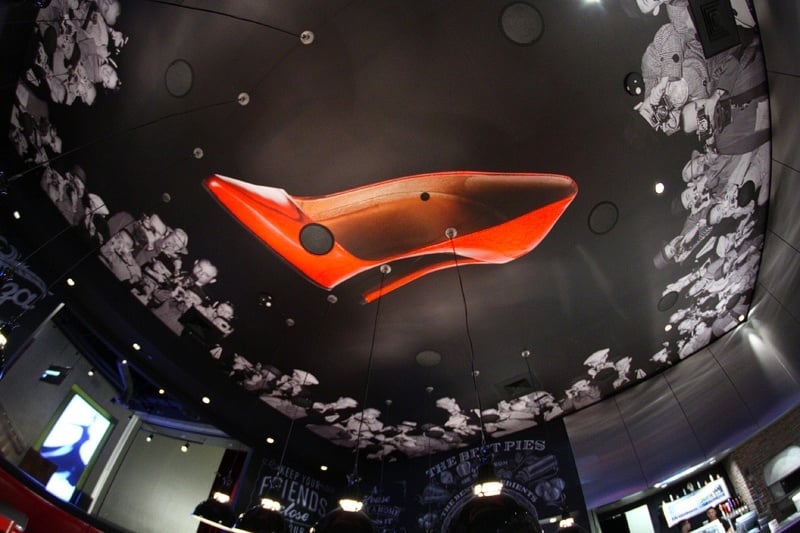 Oh, and here's a bonus item: SBE stands for Samy Boy Entertainment. It turns out "SBE Entertainment" is like saying "ATM machine." Knowing all this, it's clear you're going to have to find a way to get more dinner party invitations.
7. Sahara Chandelier
One of the hidden gems at SLS Las Vegas is a chandelier made from the door handles of the iconic Sahara hotel.
The original handles were encrusted with multi-colored stones, but they were removed to make the unassuming chandelier.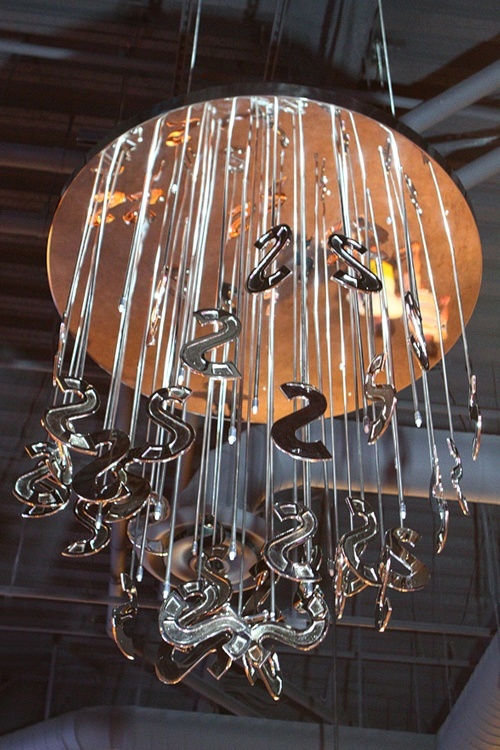 The Sahara "handelier" (possibly not a real word) hangs just outside the aforementioned Sayers Club, probably because it didn't meet the dress code.
8. Casino Kaleidoscope
Here's another point of interest at SLS Las Vegas that you might miss were it not for your excellent taste in blogs.
As you roam the SLS casino, you might see this oddly-shaped contraption.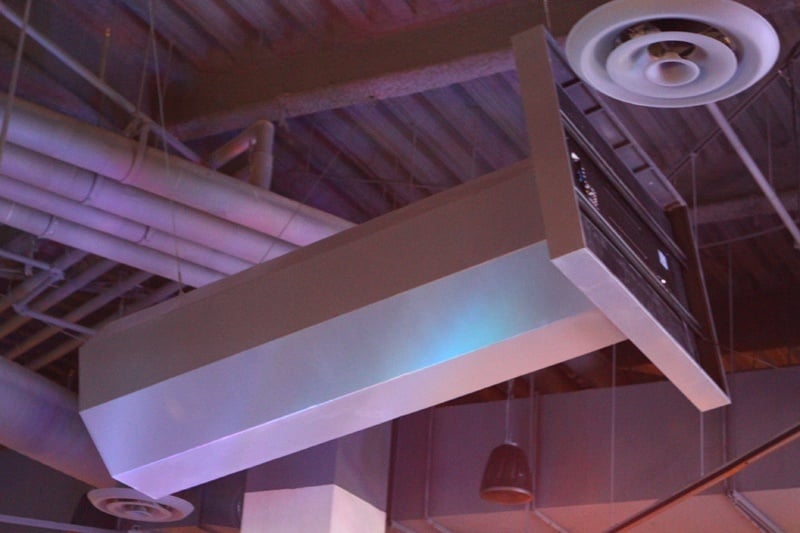 If you move to the right position, you'll be able to see into an octagonal opening. Inside is a kaleidoscope. Unfortunately, the kaleidoscope is in the middle of the casino, so we were unable to take a photo of it. Unless you count the one below. (Do you know this blog at all?)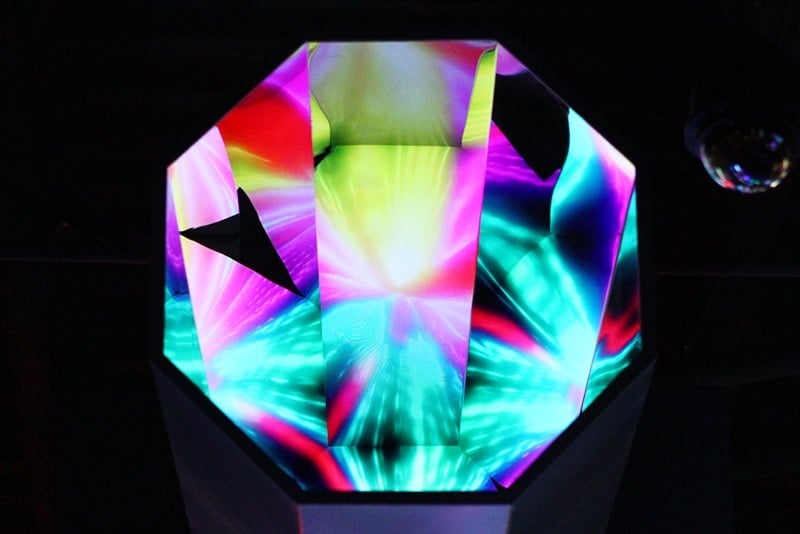 The kaleidoscope is a quirky curiosity that serves no other purpose than to be a momentary diversion and conversation piece.
Here's some video because videotaping is also prohibited in the casino, and this blog does not live by society's rules.
9. Monkey Bar Patio
The hotel bar at SLS Las Vegas, Monkey Bar, is certainly no secret.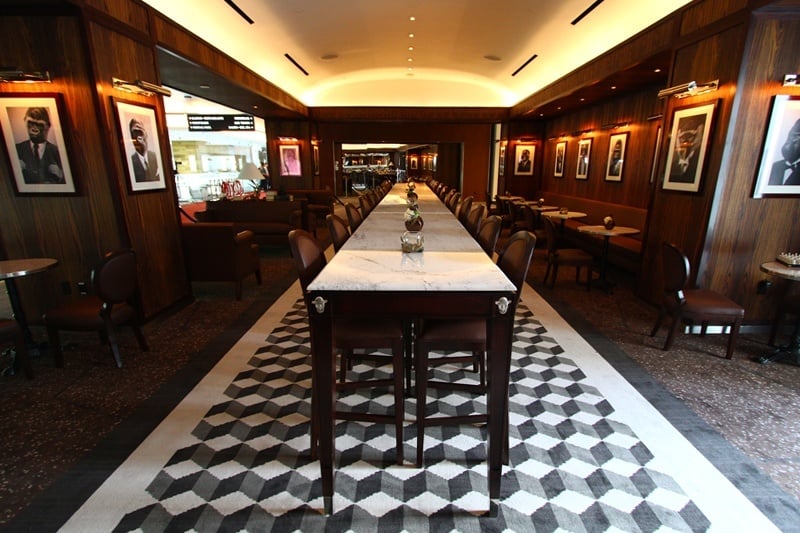 The thing most people don't know about Monkey Bar is there's more of it, outside.
Now, Las Vegas can get a little toasty during the summer months, but for some reason, Monkey Bar's patio is unusually cool, and the perfect escape from the bustle of Monkey Bar proper. The music is set at a perfect level, the drinks are reasonably-priced, and the couches are comfy as hell.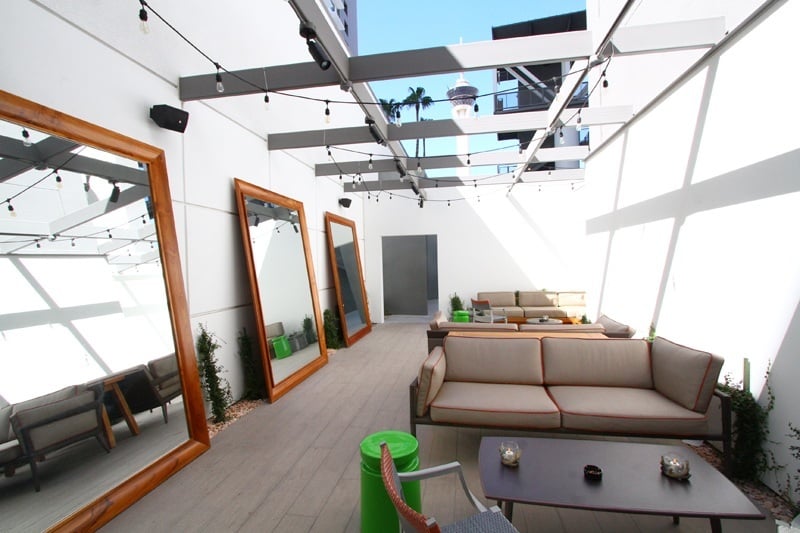 The Monkey Bar patio is even more appealing at night, making it a quiet, secluded area perfect for date night. Especially if you're dating a narcissist. Those over-sized mirrors are going to make you very popular.
Why does SLS Las Vegas use monkeys in its logo and decor, you ask? The company says it's because monkeys are mischievous and intelligent, attributes SLS would love to have associated with its hotel and casino.
10. Cleopatra
Cleo is the Mediterranean restaurant at SLS, and the entrance sports a photo of Cleopatra.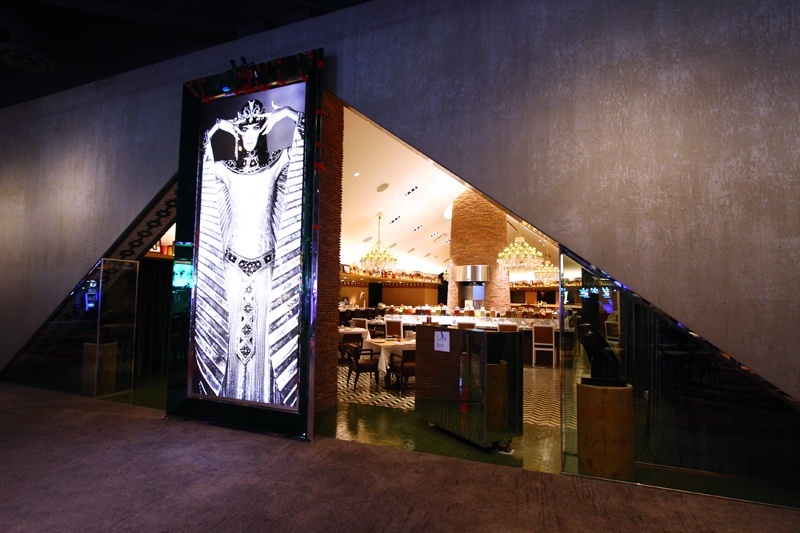 Here's what most people don't know: The model of Cleopatra in the photo at Cleo is Sam Nazarian's longtime girlfriend, Emina Cunmulaj (pictured below, left).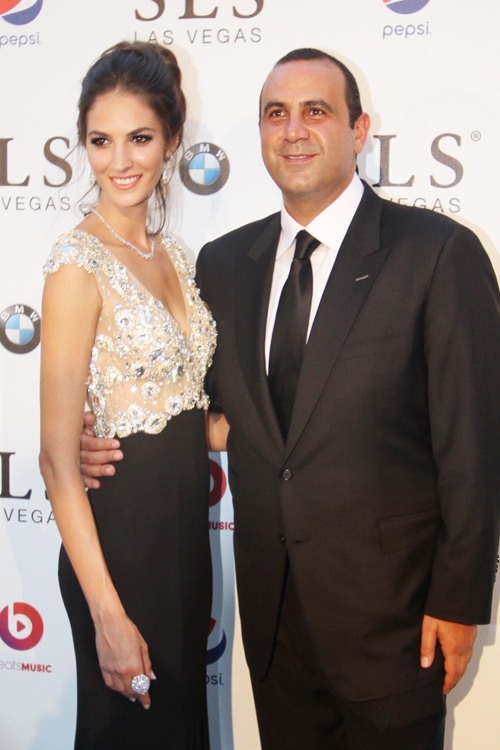 Wikipedia says Cunmulaj speaks fluent Albanian, although it makes no mention of when she might have lived in upstate New York. Good going, Wikipedia.
11. Private Dining Room at Bazaar Meat
Fans of the former Sahara will get a kick out of this item. If you make your way to the back of Bazaar Meat, you'll find a private dining room, the Silver Room.
The Silver Room occupies the space that was previously used as the control room for the Sahara's roller coaster, Speed: The Ride.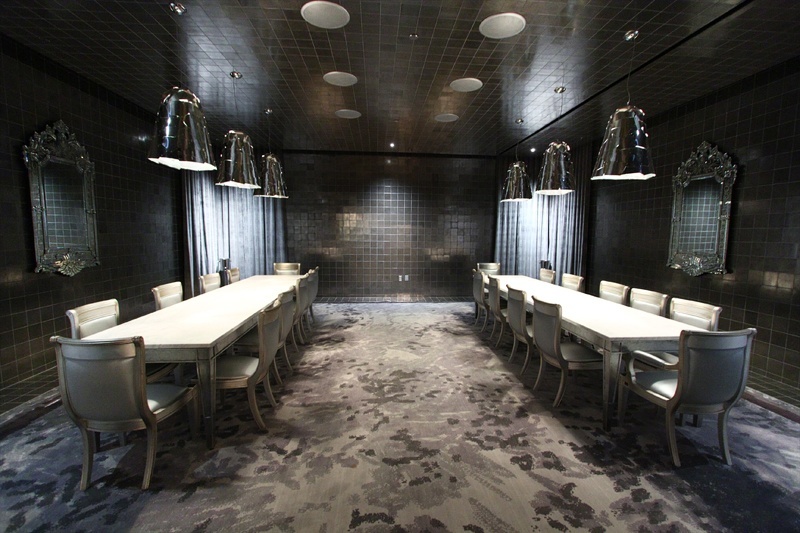 Another bit of Las Vegas trivia. Speed: The Ride is currently sitting in a parking lot near the site of the failed SkyVue observation wheel, across from Mandalay Bay. Take a look.
Also of note, the main nightclub at SLS, Life, sits where the former Sahara Theater was. Vegas doesn't implode anymore, it value engineers!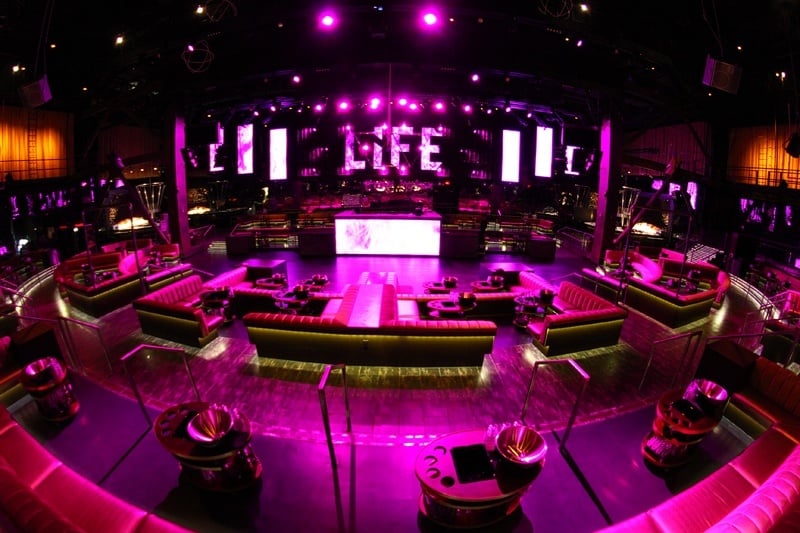 Update: Life Nightclub at SLS Las Vegas has closed. The space will become Foundry Hall in partnership with event company Live Nation.
12. What "SLS" Stands For

Most folks aren't sure what the "SLS" in SLS Las Vegas stands for, or how the hotel got its name. We're all over it.
SLS says the "SLS" stands for "service, luxury, style." But that initialism didn't mean those things originally.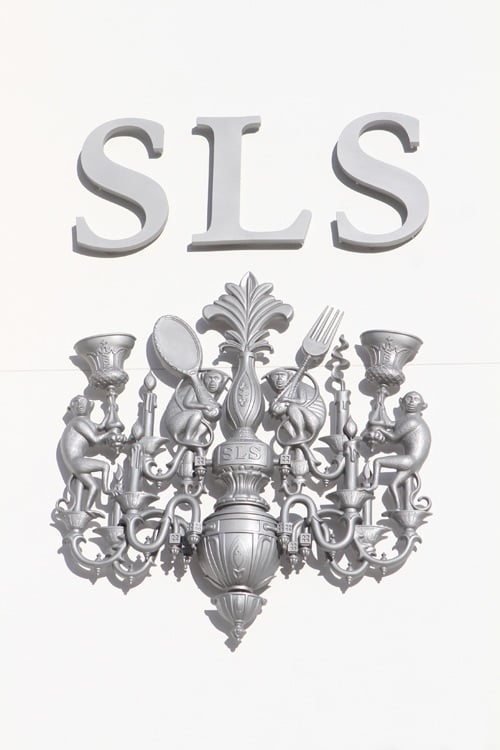 SLS Las Vegas got its name when Sam Nazarian pulled up behind a Mercedes SL500. He saw the "SL500," thought the "5" looked like an "S," and a new Las Vegas hotel name was born.
Think that's a silly way to name a Las Vegas hotel? Did we mention Las Vegas has a hotel called The Quad (soon to be the Linq hotel) and until recently another hotel called The Hotel (now Delano)?
So, now you know more than most people about SLS Las Vegas. Please share if you stumble onto any other surprises at the newest hotel-casino on the Las Vegas Strip.
Update (5/19/18): SLS Las Vegas has been taken over by new ownership, Meruelo Group. Lots of changes are already in the works, so expect many of these little-known items of interest to go away soon, including the Sam statue (also called Saam) out front, the restaurants, the monkeys and quirkier features in the casino. The 3-D screen over the center bar is expected to remain.