10 New Things About SLS Las Vegas, Including a Juicy Rumor
SLS Las Vegas is struggling to find a winning formula in its challenging location. Recent reports say the hotel-casino, formerly the Sahara, lost $35 million in the first quarter of 2015. Or, in the parlance of casino finance, "a metric ass-ton."
SLS Las Vegas netted a mere $3 million per month from its casino during the first quarter of 2015. Awkward.
But, honestly, whether a new casino is making or losing money has zero effect on whether or not we have a good time there. SLS Las Vegas is one of our favorite places to play and dine on The Strip-ish. Let the bean-counters count beans, we're there to eat, drink, gamble and possibly drink again.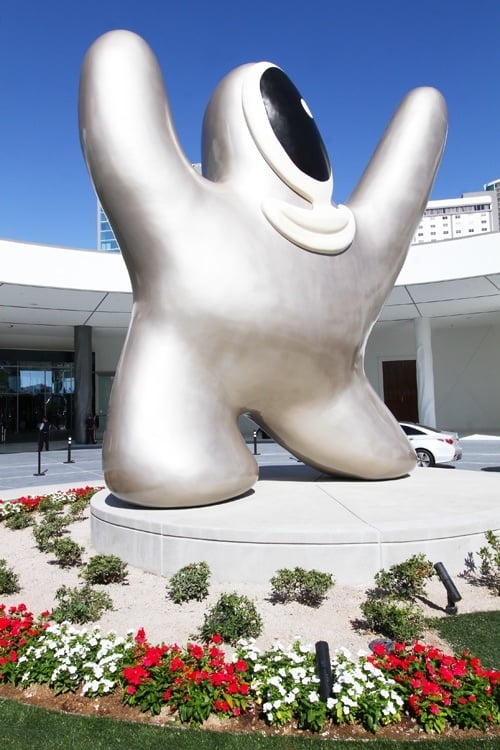 There are lots of interesting things happening at SLS Las Vegas, good and bad, so let's dive in. We'll do the rumor first, because we know how you are.
1. Life Nightclub is Closing
According to SLS staffers, Life Nightclub is closing after the July 4 weekend. The rumor we first reported June 23, 2015 (thanks to a very helpful security guard and some folks at the hotel's loyalty club desk) has been confirmed.

Now that Life Nightclub is shutting down, SLS Las Vegas will shift its nightlife focus to Foxtail.
Life Nightclub was an ambitious effort, comparable to other large nightclubs on The Strip, and it simply wasn't sustainable. Life is expected to open for one-off and special events.
If the north end of The Strip comes back to life, so to speak, we suspect Life will re-open and take another stab at the potentially lucrative oontz business.
2. Foxtail Has Summer Concerts
Speaking of Foxtail, the venue has a series of concerts in store. A highlight is Sir Mix-a-Lot on July 18, 2015. Tickets are $20. Go here for the full schedule.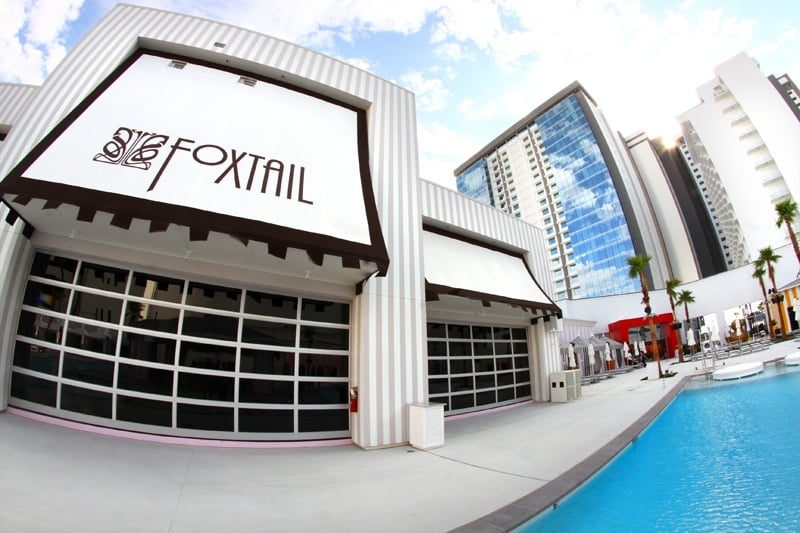 3. Shuttle Service is Coming
SLS Las Vegas is starting a free shuttle service for hotel guests and Legend tier loyalty club members that will run from the airport to Miracle Mile Shops and SLS, and back again. The shuttle service will run 8:00 a.m. to 6:00 p.m. The new service begins in a week or two.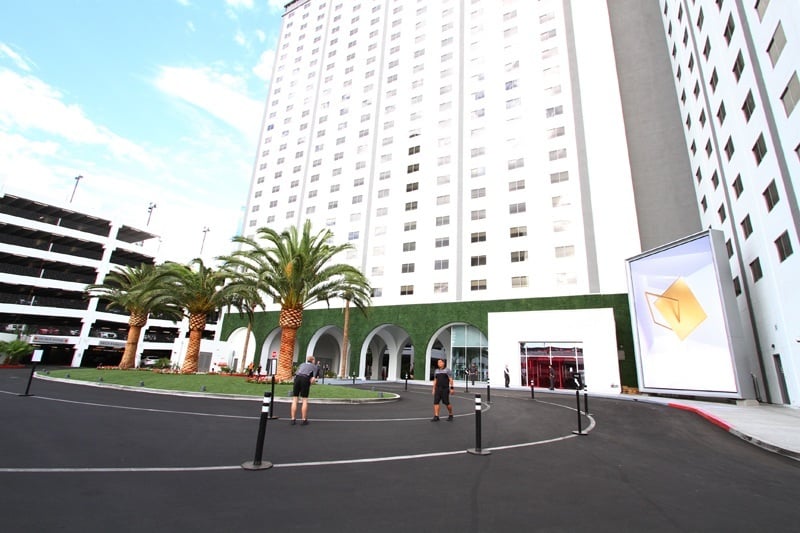 4. Loyalty Club Revamp
The SLS Las Vegas player loyalty club, The Code, has been revamped as SLS gets serious about its casino. The loyalty program has changed over to the tried-and-true tier system, with players getting more perks the more they play.
The tiers are Select, Premium, Elite and Legend. Apparently, it's not rough to get Premium status because that's the card we got and we're no whale. Find out more about The Code from our friends at Vegas Chatter, the second best blog in Las Vegas.

5. There's a New V.P. of Hotel Sales
Not the most glamorous news, but it's clear SLS Las Vegas is eyeballing its bottom line and making a serious play to get more hotel occupancy. The new V.P. of Hotel Sales is Mike Pramshafer, who we hear nothing but good things about. He formerly worked for Westin Lake Las Vegas, the Stratosphere and Tropicana, among others. Here's his LinkedIn thingy.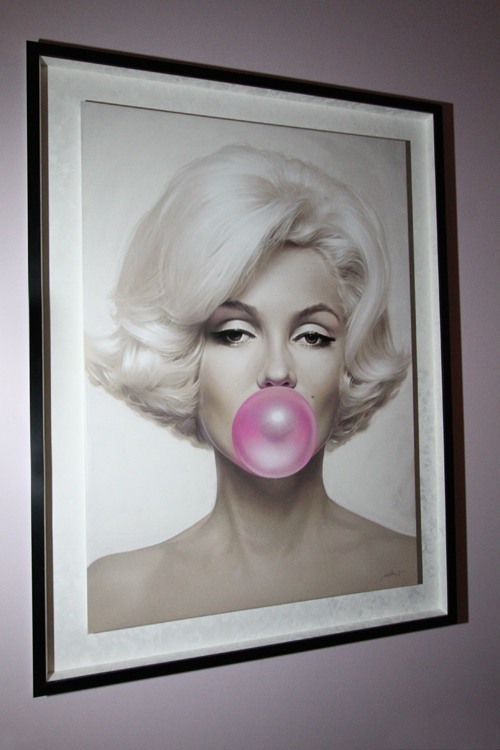 6. Sayers Club Has a Party Pit
"When all else fails, throw a pretty girl at it," is the motto of Las Vegas, and SLS has taken that adage to heart by adding a Sayers Club-themed party pit to its casino floor. Nothing too fancy, but there are tables with Sayers-inspired felt and a platform for go-go dancers. The party pit operates Friday and Saturday, 8:00 p.m. to 4:00 a.m.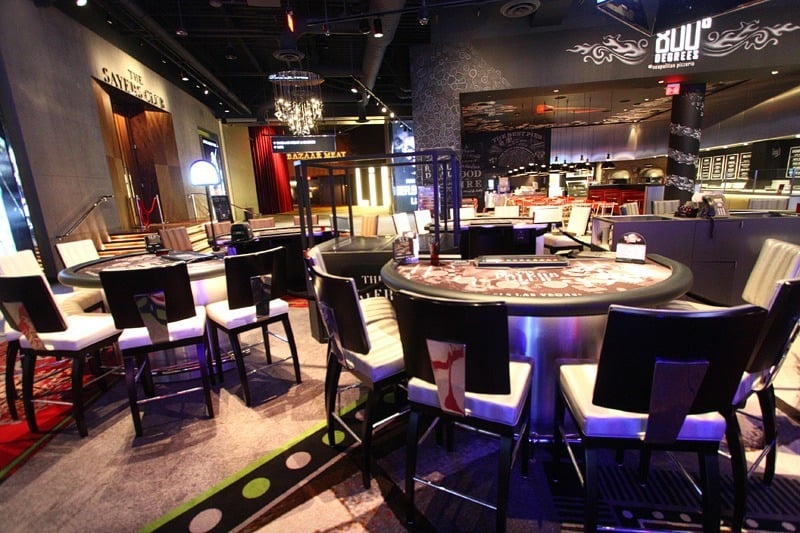 7. Sayers Club is Getting Comedy
Didn't see that one coming. Robin Leach is reporting Bonkerz Comedy Club, formerly at every other Las Vegas hotel (including The Plaza, Palace Station and Rampart Casino in Summerlin), will be setting up shop inside Sayers Club starting July 2, 2015. Odd, but SLS seems serious about providing additional reasons to visit.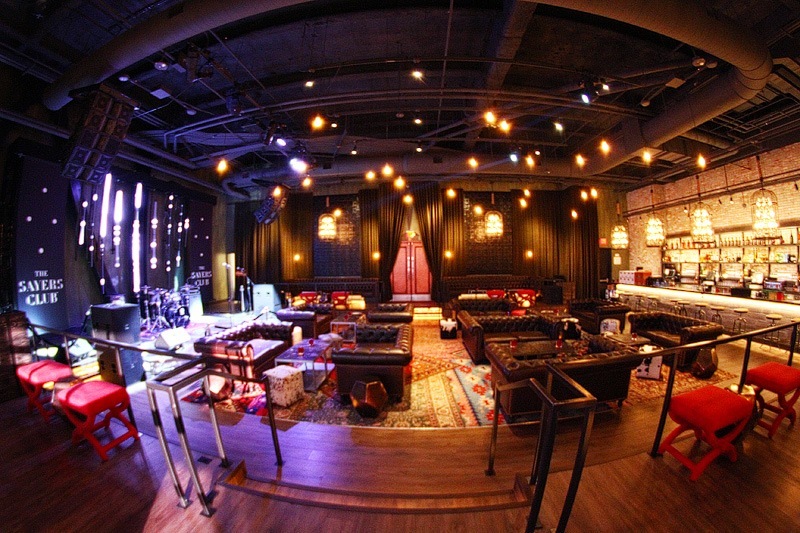 8. The Fred Segal Jewels Shop Has Closed
The hidden sex shop at SLS was a little too hidden, and closed a couple of months ago. (The space served as a pop-up store during Electric Daisy Carnival.) Now, the Fred Segal jewelry shop is following suit. This shop was adjacent to the hotel's registration desk and will soon be converted into a concierge lounge.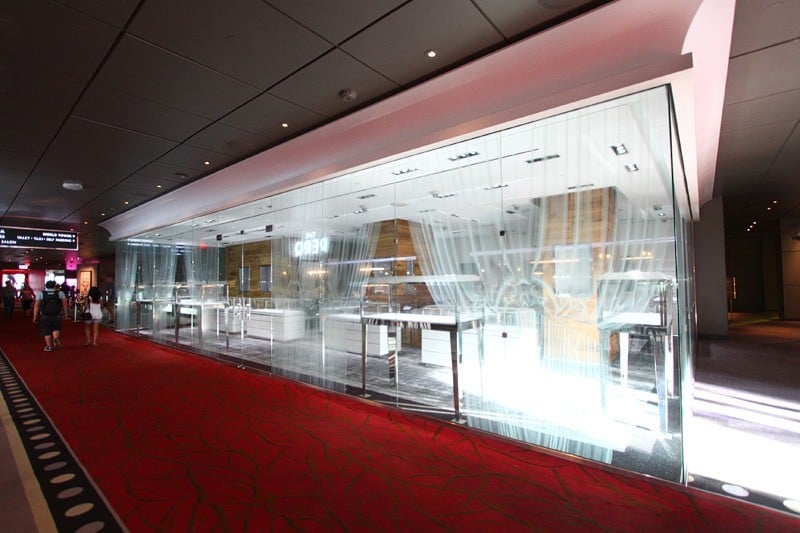 9. Center Bar Lounge is Sticking Around
The casino's Center Bar grew an appendage in honor of the Rock in Rio USA music festival. The temporary lounge now appears to be permanent, with comfy couches and chairs. It's an interesting addition to the casino floor, but we'll have to see if it lasts given the casino's relatively small footprint. In casinoland, every square foot is evaluated for profitability.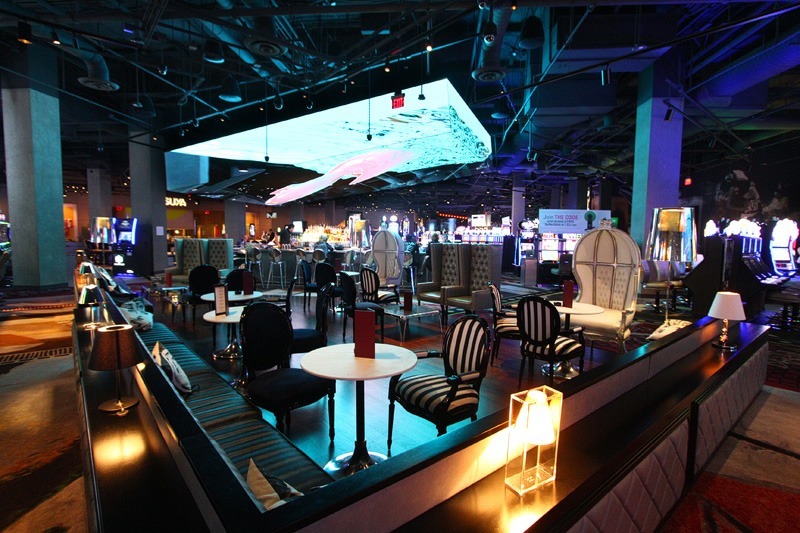 10. Center Bar Has Giant 3-D Duck
We're big fans of the video screen over the Center Bar at SLS Las Vegas. The hotel has rolled out a number of 3-D video segments, including a very popular 3-D human face and pair of legs. Most recently, a new 3-D duck has dropped in on guests. Check it out.
Despite its financial struggles, SLS Las Vegas is not going to go gently into that good night.
Management is shaking things up with new promotions for gamblers, additional amenities for hotel guests and, some day, they might even consider lowering their drink prices. (Thirteen bucks for a Captain and diet keeps us from visiting more frequently. There's a $5 happy hour for locals, but the discount doesn't apply to our beloved call liquor, because WTF.)
Everyone's hoping SLS can find its mojo to avoid going under, or in a more likely scenario, get sold off like a used treadmill in a garage sale. A treadmill it took $415 million to renovate, that is.