William Hill Accused of Customer Withdrawal Conspiracy
Posted on: October 19, 2016, 06:00h.
Last updated on: October 19, 2016, 05:31h.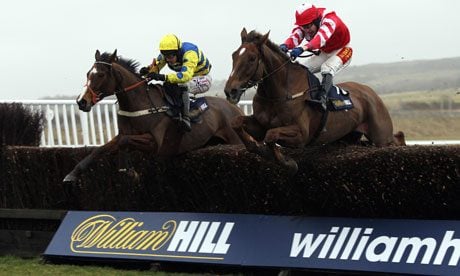 William Hill was forced to defend its withdrawal procedures this week following accusations that it and other operators within the online bookmaking industry "use their terms & conditions to delay or even avoid payment on winning bets."
The accusation comes from one Brian Chappell, owner of the website justiceforpunters.org, via the UK's Guardian newspaper.
Chappell cites a case in which a successful William Hill gambler had to wait nearly a month to be paid £13,000 in winnings.
Chappell describes this as "the tip of the iceberg," which implies there are more serious infringements, although, disappointingly, he neglects to describe them.   
Stakes Restricted
Instead he describes an unnamed bettor who opened a William Hill account in mid-July, depositing £7,100 over the course of the next four weeks. By mid-September his account was £13,000 in profit, having placed and won a series of mostly three-figure bets.
Hills then informed him that it was restricting his betting stakes to between £10 and £50, at which point he asked to withdraw his entire £19,600 balance.
To cut a long story short, the customer was asked to provide additional identification documents, which the bookmaker declared to be problematic and informed him it would be closing his account.  On 5 October, the customer deposited £10 into the very account that William Hill said it would be closing and successfully placed a bet with it.
No Smoking Gun
"Case won," Chappell declared to the Guardian. "They couldn't pay his £20,000 because they couldn't verify his account, but then they still let him deposit and bet."
Except it isn't quite the smoking gun Chappell thinks it is, because two days later the customer was paid in full.   
Chappell would seem to be sports betting's equivalent of the people who are convinced online poker is rigged because they have an inadequate understanding of variance. Except in his case, it's an inadequate understanding of anti-fraud measures and international money-laundering protocols, and the Guardian should probably know better.   
Chappell told the Guardian that the UK Gambling Commission "should take a much closer interest in online bookies' T&Cs, and in particular the ways in which some rules may be used to discriminate against winning punters."
Duty of Compliance
And yet it's the bookmakers' duty to comply with Gambling Commission regulations that are causing the hold-ups in the first place, as a William Hill spokesperson explained.
"Under the Gambling Commission regulations we are obliged to carry out certain customer due diligence and anti-money laundering checks.
"We perform a number of automatic checks immediately after account registration, using information provided by the customer, along with electoral roll and debit/credit card verification. If we can't verify who a customer is or there are any queries, we ask for further details to help identify the account holder.
"In the instance of a particularly large bet or sizeable win, we are fully entitled to ask for further checks to ensure we are happy there is no fraud or money laundering taking place. This is to ensure the company is completely compliant and we meet our regulatory requirements."
Conspiracy Theories
It seems there are two issues at play here. First, the fact that, in certain cases, bookmakers restrict the stakes permissible for that rare breed, the winning sports bettor.
This sucks, for the same reason we can't all card count at our local casino, but it's a fact of life, not a conspiracy.
The second point is that the online gambling industry is heavily regulated by the UK government and has a duty to comply with a robust set of protocols, handed out by the government, in all its financial transactions.
The fact is that large withdrawals that are made soon after depositing are more likely to flag up AML warnings because that is the money launderer's MO. This is no conspiracy either.
It's the second time in a year that the Guardian has called out the online bookmaking industry for delayed payments, citing individual cases with no qualification of how frequently such cases occur.
The newspaper implies that the industry "seeks to avoid" paying withdrawals and yet it can only cite one case in which one customer had to wait one month.
Would the Guardian prefer there to be no regulations at all, we wonder?    
Similar Guides On This Topic
Latest Casino Stocks:
Retrieving stocks data...
Retrieving stocks data...
Retrieving stocks data...
Retrieving stocks data...
Retrieving stocks data...