GVC Holdings CEO Kenneth Alexander Slashes Salary by $188K, Base Pay Still $1M
Posted on: May 30, 2019, 09:20h.
Last updated on: May 30, 2019, 09:20h.
GVC Holdings CEO Kenneth Alexander has announced a reduction in his base pay in what's being viewed as an effort to appease disgruntled investors ahead of next week's annual shareholder meeting.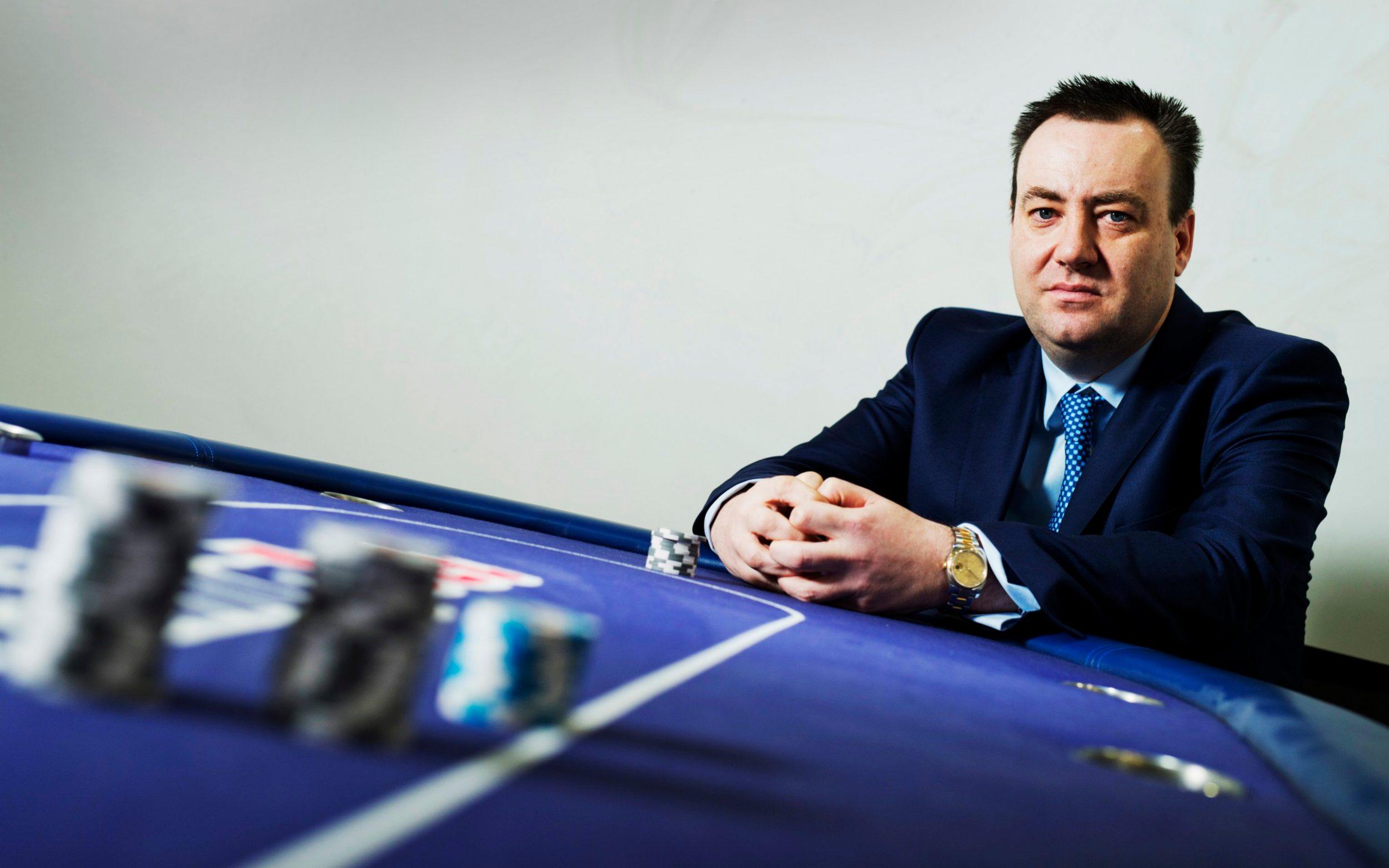 Alexander volunteered to have his basic salary reduced from £950,000 to £800,000 ($1.19 million to $1 million). GVC said its chief executive officer did so after listening to "feedback" from investors.
"After consulting with GVC's chairman and remuneration committee chair, GVC's chief executive officer has volunteered to reduce his annual salary from £950,000 to £800,000," a company release said.
Shareholders in the Isle of Man firm have been outraged for months over what they deem to be excessive compensation for executives. The large payouts were the result of GVC's recent successful acquisitions.
Alexander was awarded a more than $24 million pay package last year. GVC bought online gaming operator bwin.party in 2015 for $1.4 billion, and acquired Ladbrokes Coral last year for $4 billion. The company says the bonuses were one-time events and have been paid in full.
Concerns Remain
Investors will be updated on the financial status of GVC Holdings next week during the firm's annual meeting. Analysts and shareholders have plenty of questions they want answered.
We are concerned by the apparent lack of consistency between the targets under the new LTIP (long-term incentive plan) awards and the performance that we, and we understand management as well, expect of the business," Merian Global Investors CEO Richard Buxton told the Financial Times.
Merian is a major shareholder in GVC, and says it plans to vote against the current pay structures.
Alexander and GVC Chairman Lee Feldman recently ruffled investors' feathers when the two executives sold roughly $25 million worth of company shares. The CEO had told shareholders just hours earlier that he believed the stock was undervalued.
Turbulent Times
Alexander has been on the defensive in recent weeks. The CEO faced scrutiny before the Nevada Gaming Control Board (NGCB) earlier this month, as the company applied for a provisional gaming license.
State regulators grilled Alexander on GVC's legally gray operations in certain international markets – specifically Turkey. NGCB member Terry Johnson said GVC was losing money at the hands of their own employees, who allegedly siphoned money.
"People were defrauding you, and because you were engaged in questionable activity, you were without much recourse to go after them," Johnson opined.
However, the NGCB ultimately approved of the operating license for GVC. It's a major victory, as GVC partnered with MGM Resorts last year for a $200 million sports betting and online gaming platform called Roar Digital.
MGM and GVC hope to take Roar across the US into states where sports betting has become legal. But should Nevada had denied licensure to GVC – the state that is the gold standard of the gaming industry – the odds of the company obtaining approval in other jurisdictions would have presumably been long.